Part IV: Hot Summer Bods in Womens Sports & Fitness
Hotter than the summer heat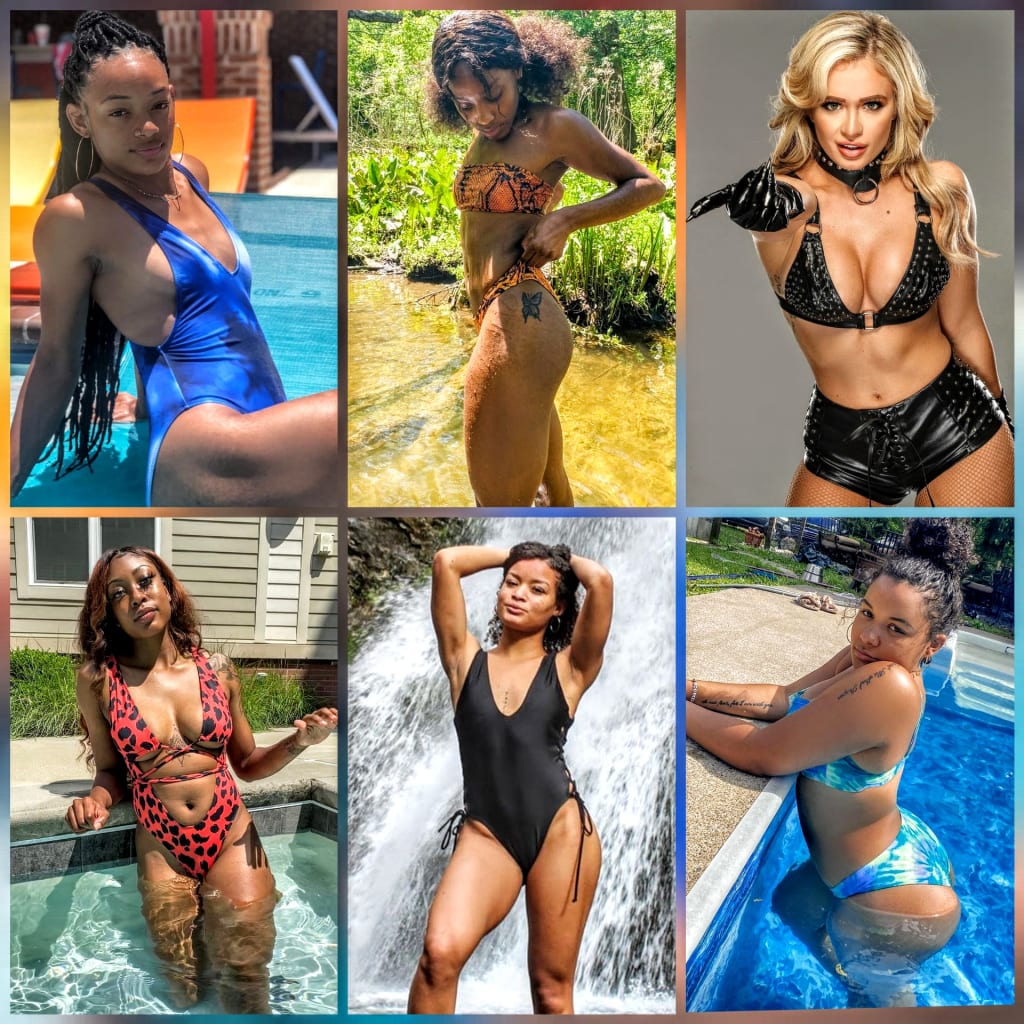 Zykeria, Quintella, Scarlette, Jada, Brenda, Danika
Last year was called a "Hot Girl Summer," in 2020 these ladies are blazing a trail of beauty and fitness through social media on a regular basis.
We continue to celebrate outstanding women in sports and fitness as we honor more outstanding ladies who have stayed fit and are inspiring others to become healthier mentally and physically. Welcome to our fourth installment of "Hot Summer Bods in Womens Sports & Fitness." We will run this series throughout the summer.
Scarlett Bourdeaux
Due to her recent debut in the WWE, Scarlett Bourdeaux is more popular now than ever. In 2018, Bourdeaux began turning heads in Impact Wrestling as she told scolded the crowd for "hot shaming" her for being a "Smoke Show." At the time she was the most entertaining part of the show and the reason why viewers tuned in.
These days she's a valet for a pro wrestler by the name of Karrion Kross on WWE's NXT program. When and if she starts wrestling on either Smackdown or Raw, she will more than likely become one of the top women's wrestlers in the WWE.
In 2019, Bourdeaux was honored by Pro Wrestling Illustrated by making the PWI Female 100.
Danika Brandt
Danika Brandt is a junior at Centenary. The five-foot-three shooting guard had two double digit performances this past season. She posted 10 points with three assists against Rosemont and closed the season with a 12-point game against Keystone. Brandt helped guide her team to a 15-11 finish, leading it in three-point shooting (.345).
A, two-sport athlete, Brandt also competes in field hockey where she started in 15 contests logging 897 minutes in action this season.
Jada Boyd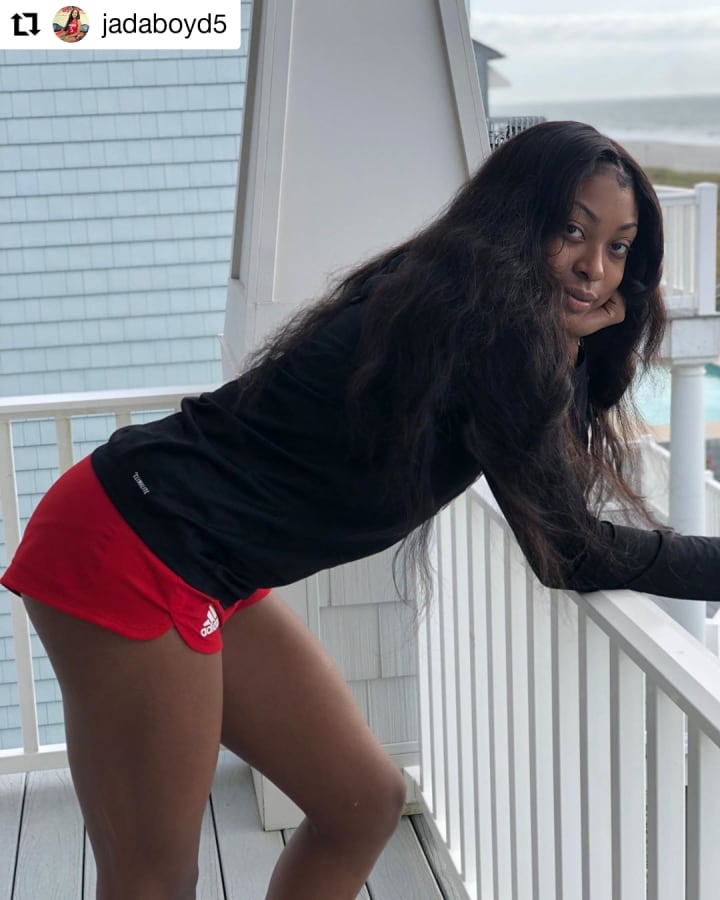 A 6-2 freshman center, Jada Boyd had some strong outings as she helped her team to an amazing 28-4 finish. She debuted with a double-double posting 18 points, 11 rebounds and five steals against North Carolina A&T. She collected a season best 16 rebounds against Maine.
Boyd led her team in steals per game (1.0) and was second in field goal percentage (.528). She was also third in rebounds per game (5.3).
Quintella Johnson
Quintella Johnson is a winner. She kicked off things as a high jumper at Texas Southern where she won two SWAC championships in the event. After transferring to Eastern Michigan she took the high jump crown in the Mid American Conference as well.
One of the coolest posts she has on her Instagram highlights is one where she does situps while holding up a bottle of laundry detergent.
Brenda Santana
This track and field athlete from the University of Albany has a smile that brightens any phone or computer screen when you check out her Instagram account. Her top placing so far in her two-year collegiate career was a second place finish out of 22 competitors at the RPI Capital District Classic in April 2019.
Santana opened some eyes and dropped jaws with her beautiful post with a black one piece in front of a breathtaking waterfall.
Zykeria Williams
Now a junior at Georgia Southern, Zykeria Williams started her career at Indiana. She placed fifth in the 100-meter hurdles at the Big Ten Championships in 2018. She closed her career their with a win in the 60-meter hurdles at the Hoosier Open at the start of the 2018-19 season.
Williams became a mom shortly after and transferred to Georgia Southern where she competed during the 2019-20 season. She qualified for the 60-meter hurdles finals at the Sun Belt Indoor championship meet. She placed fifth in the race.
If you missed the first three, "Hot Summer Bods in Womens Sports & Fitness" releases, click the links to check out part one and two!
Part One
https://vocal.media/filthy/part-i-hot-summer-bods-in-womens-sports-and-fitness
Part Two
https://vocal.media/filthy/part-ii-hot-summer-bods-in-womens-sports-and-fitness
Part Three
https://vocal.media/filthy/part-iii-hot-summer-bods-in-womens-sports-and-fitness
This list is brought to you by the Track Stars App.
Click the links below to download the world's first women's track and field video streaming app for iPhone and Android users.
Track Stars App, available for iPhone and iPad users https://apps.apple.com/us/app/track-stars/id1489617224
Track Stars app is also available for Android users at: https://play.google.com/store/apps/details?id=com.app.trackstars