MYM Fans Review: Who Can Join the Platform and How to Make Money
Here is a way Making Money On MYM Fans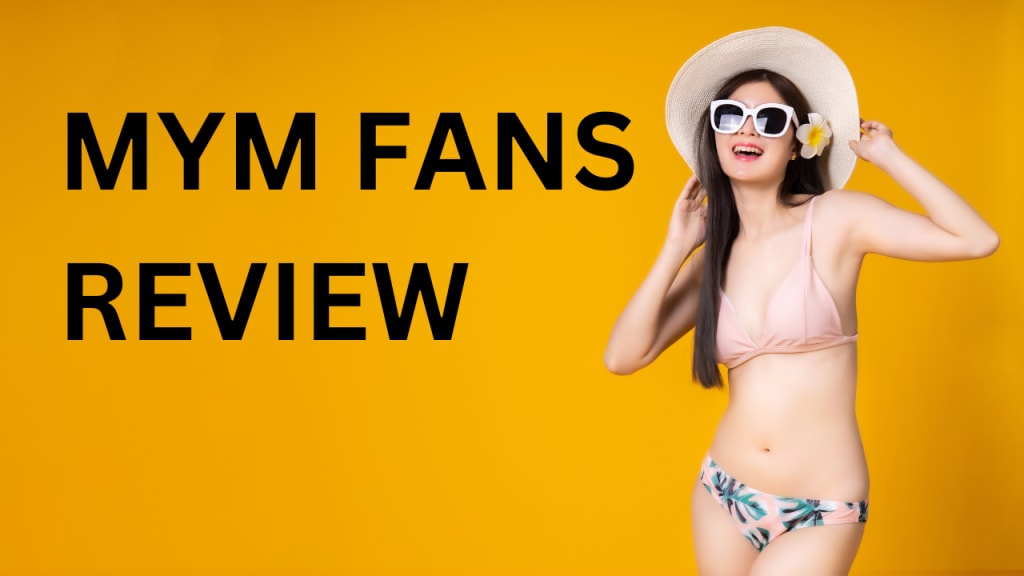 In the world of social media, the landscape is constantly evolving, providing new opportunities for content creators to monetize their skills and engage with their audience. One such platform that has gained significant attention in recent years is MYM Fans.
This article aims to provide a comprehensive review of MYM Fans, focusing on who can join the platform and the various ways to make money. Additionally, we will explore some alternatives to MYM Fans that content creators may consider. Whether you're a budding influencer or someone interested in exploring new income streams, this article will guide you through the world of MYM Fans.
Who Can Join MYM Fans?
MYM Fans is an inclusive platform that welcomes various types of content creators. From models and fitness enthusiasts to influencers and artists, the platform caters to a diverse range of talents. Whether you're an established content creator or just starting out, MYM Fans provides an opportunity for individuals who wish to connect with their fans and monetize their work. To join the platform, you need to be at least 18 years old and comply with their community guidelines and terms of service.
Ways to Make Money on MYM Fans
MYM Fans offers content creators multiple avenues to generate income. Let's explore some of the key ways to make money on the platform:
Subscriptions: Content creators can offer subscription-based services where fans pay a monthly fee to access exclusive content. This model allows creators to establish a loyal fanbase and generate a consistent income.
Custom Content: MYM Fans enables creators to offer personalized content to their fans. From personalized messages and shoutouts to custom photos and videos, creators can monetize their skills by fulfilling individual fan requests.
Tips and Donations: Fans have the option to tip or donate to their favorite creators as a gesture of appreciation for their work. This feature can be a great way to supplement income and engage with loyal fans.
Pay-Per-View Content: Creators can create premium content that requires fans to pay a one-time fee to access. This can include exclusive photosets, behind-the-scenes footage, or tutorials.
Merchandise Sales: MYM Fans allows creators to sell branded merchandise directly to their fans. This can range from physical products like clothing and accessories to digital products such as e-books or digital art.
Alternatives to MYM Fans To make Money
While MYM Fans offers numerous benefits, it's always worth considering alternatives that may suit your specific needs or preferences. Here are some popular alternatives to MYM Fans:
OnlyFans: One of the most well-known platforms in the adult entertainment industry, OnlyFans allows content creators to monetize their work through subscriptions, tips, and pay-per-view content.
Patreon: Patreon is a membership-based platform that enables creators to offer exclusive content and perks to their fans in exchange for recurring monthly support.
FunwithFeet: If you are a Feet model or a decent content creator, you can sell feet pics on FunwithFeet to make money as a side hustle.
JustForFans: Similar to MYM Fans, JustForFans is a platform that caters to adult content creators. It offers subscription-based services, pay-per-view content, and the ability to sell merchandise.
MYM Review To Make Money in 2023
MYM Fans offers a diverse platform for content creators to connect with their audience and monetize their work. Whether through subscriptions, custom content, tips, or merchandise sales, the platform provides various avenues to generate income.
However, it's important to explore alternative platforms such as OnlyFans, Patreon, FunwithFeet, JustForFans, or FeetFinderto find the one that aligns best with your content and goals.
Remember, the key to success on any platform lies in engaging with your audience, delivering quality content, and consistently nurturing your fanbase. With dedication, creativity, and a clear understanding of your target audience, you can leverage MYM Fans or other platforms to establish a sustainable income stream while pursuing your passion.
Disclaimer: Please note that the information provided in this article is based on research conducted up to September 2021 and may be subject to change. It is always recommended to refer to the official websites of the platforms mentioned for the most up-to-date information.
Read More
How To Sell Feet Pics On Twitter
About the Creator
"Step into my world of feet and discover the beauty in every toe, arch, and sole. Follow for daily foot pics and inspiration."
For More Follow Us On
Feetpicreviews.com
Reader insights
Be the first to share your insights about this piece.
Add your insights