A Step By Step Guide To Sell Feet Pictures on Instagram
Here is how you can start selling feet pictures on Instagram to make thousands of dollars every month.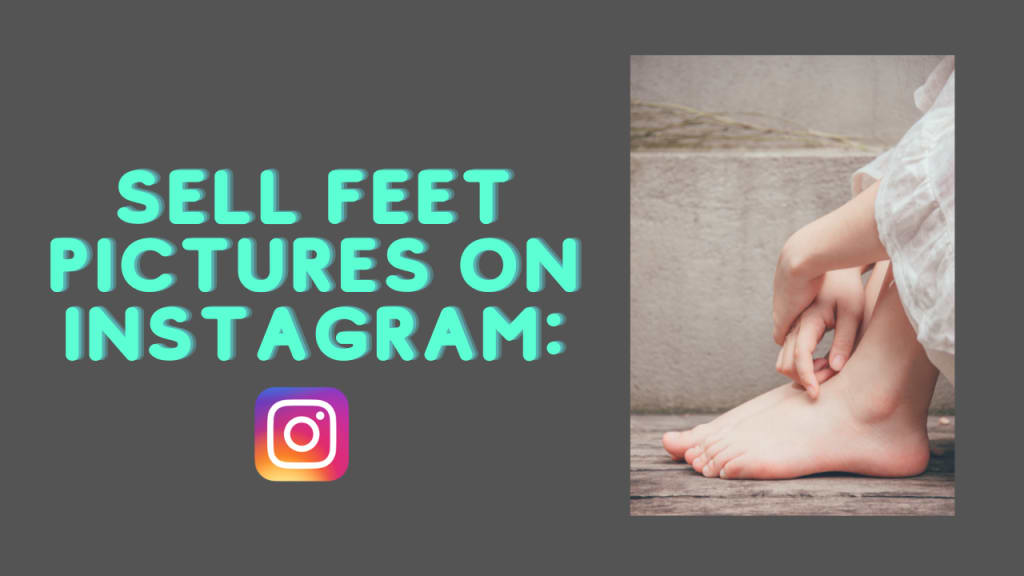 Selling feet pictures on Instagram has become a lucrative business for many individuals, offering a potential monthly income of $10,000 or more. In this comprehensive guide, we will explore the process of selling feet pics on Instagram, leveraging the platform's extensive reach and user base. While Instagram does have certain guidelines regarding explicit content, it is still possible to profit from selling feet pictures by following a few simple steps.
How To Use Instagram for Selling Feet Pics:
Instagram is undoubtedly one of the best social media platforms to sell feet pictures and generate income. However, it's important to understand the platform's guidelines to avoid potential account suspension.
While Instagram allows users to sell feet pictures, it strictly prohibits the inclusion of explicit or private content in the images. Moreover, using links to platforms like OnlyFans in your Instagram bio may also raise red flags, leading to account suspension.
Creating Two Instagram Accounts:
To ensure the safety and longevity of your Instagram account, it is recommended to create two separate accounts.
The main account should be dedicated to uploading feet pictures and videos, while the second account serves as a means to engage with fans and direct them to your profile on platforms like FunwithFeet or OnlyFans.
Direct and Indirect Selling on Instagram:
With your two Instagram accounts established, you have two options for selling feet pictures.
Firstly, you can directly sell feet pictures through your main account, engaging with potential buyers and closing deals on the platform itself. Alternatively, you can utilize Instagram to attract followers and redirect them to platforms like FunwithFeet or OnlyFans, where you can establish a dedicated fan base and monetize your content further.
Pros and Cons of Selling Feet Pics Online: 10 Benefits of Selling Feet Pictures
Step-by-Step Guide to Selling Feet Pics on Instagram:
Step 1: Create an Account on FunwithFeetor OnlyFans:
To kickstart your feet pic selling journey, sign up for a FunwithFeet or OnlyFans account. These platforms provide a secure environment for selling feet pictures, allowing you to maintain anonymity and protect your identity while receiving direct payments.
Step 2: Establish Two Instagram Accounts:
Create two separate Instagram accounts—the main account for uploading feet pictures and the secondary account for communicating with fans and guiding them to your FunwithFeet or OnlyFans profile. This approach safeguards your main account from potential suspension while allowing you to build a sustainable business around your feet content.
Step 3: Regularly Post Content with Appropriate Tags:
Consistency is key on Instagram. By regularly posting feet pictures, videos, stories, and Reels, you can expand your reach and engage with a larger audience. Focus on targeting individuals with a foot fetish, as they are more likely to be interested in your content. Whenever someone contacts you on Instagram, encourage them to explore your Funwithfeet or OnlyFans profile via your Linktree link.
Step 4: Engage with Your Fans:
Interacting with your fans is crucial for building a loyal and dedicated following. While managing numerous messages can be challenging, consider hiring assistance or using automation tools to streamline the process. Avoid engaging with freeloaders who are solely looking for free content, as they can consume your valuable time without contributing to your income.
Step 5: Establishing Your Feet Content Business on Instagram:
Congratulations! By following these steps, you have successfully established a business around selling feet pictures on Instagram. While it may seem easy to begin with, remember that competition is fierce in this market. Consistency is vital, and it may take several months of regular uploads and content improvement to generate a full-time income.
Selling Feet Pictures On Instagram
Selling feet pictures on Instagram can provide a substantial income stream. By creating two or OnlyFans, and consistently posting high-quality content, you can build a successful business. While it may take more time to be consistent and grow your followers in six months to establish your high lucrative business.
Read More About Selling Feet Pictures
15 Best Feetfinder Bio Ideas for Getting More Fans in 2023
How To Promote Feet Pics On FeetFinder
About the Creator
"Step into my world of feet and discover the beauty in every toe, arch, and sole. Follow for daily foot pics and inspiration."
For More Follow Us On
Feetpicreviews.com
Reader insights
Be the first to share your insights about this piece.
Add your insights