Master of Me
Finding Myself Again Through Sex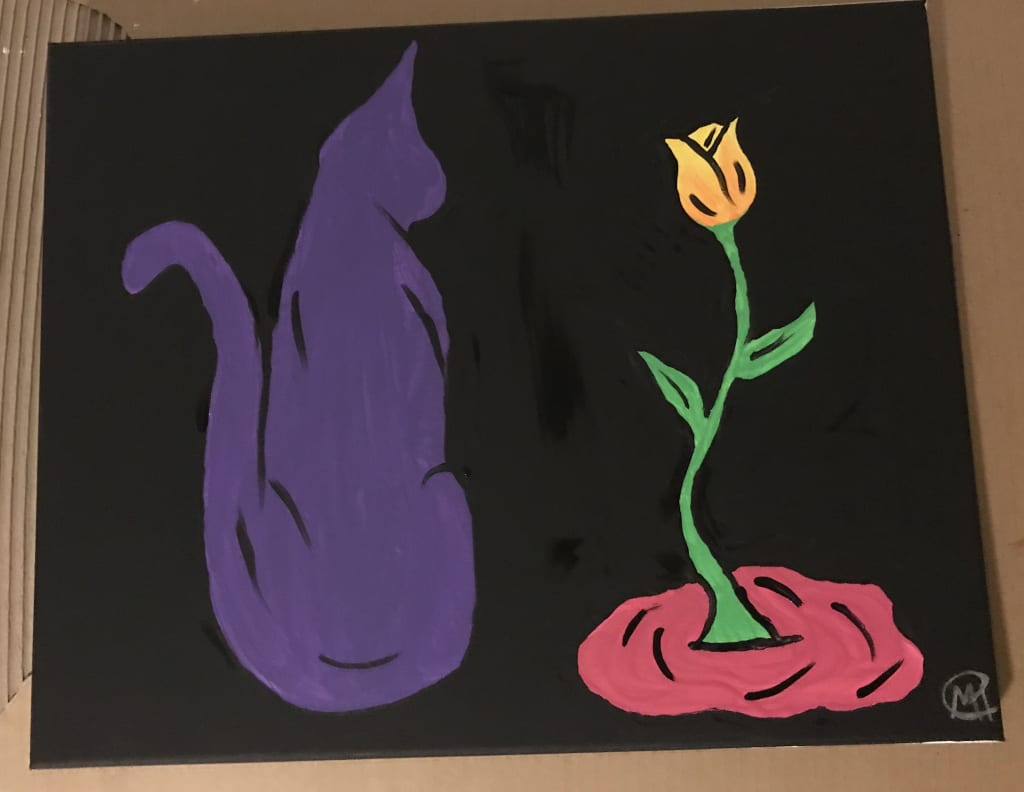 Recently my partner informed me that she no longer was attracted to women and that our marriage could not work. After two and a half years together and having just celebrated our one year anniversary days prior, it was a hard blow to take.
Two and a half years together, but I can count on two hands how many times we were intimate. Now that we are free from our martial bonds, the time for self discovery has begun again for us both. My (now) roommate found herself seemingly immediately. A submissive with pet and slave tendencies. Although she is not without her challenges of finding a Master, she has become a more wholesome person and at peace with herself now that she has embraced this part of her life.
I, on the other hand, have not had such an easy time. In the past I had explored very little of myself sexually and over the past month I have found that a single unhealthy relationship does not dictate your love life.
Previous to my roommate, I had one major relationship that I would rather forget but is now and always a part of my story. This ex was a self-proclaimed Dom. In all reality they were just a manipulative, controlling person who used sex as a means for payment for everything they did for me. It was expected I would be for their service even when I did not want it.
Because of this manipulation, I had trouble trusting others during sex and letting someone else take the reins. I swore never to be submissive again to anyone.
Weeks before meeting my room mate, I met an individual that helped me start my journey as a Domme. He was a full-time sub and lived to serve others. I will forever be in debt to him for awakening my Domme personality.
As mentioned, things slowed down sexually for me and my journey until a month ago when I was set free once more.
At first I dove head first into the Domme role. I even found a Little that I still have to this day. Through some ageplay exploration with them, I found I liked being their Mommy and found much gratification in being their Domme. However, something was still missing. I enjoyed everything about being a Domme. My flogging techniques were improving, the collar and cuff set I invested in was wonderfully restraining, and I was getting the hang of breath play very much with my Little.
I could not figure out what was missing until one night during a very casual game night something happened. It was in the middle of a game of King's Cup when I was dared to wear my own ball gag until another of a certain card was drawn. Being a good sport (and a little tipsy) I happily fetched the item and my Little assisted in securing the toy around my head.
Something began to click.
I liked it, a lot.
Throughout all this time I was using a popular dating app to get myself out there again and build some confidence in myself. While using the app, I found a lot of potential partners that I did not click with due to us both exuding extreme Dom on Domme energy. Submissive matches went further with me but only one went as far as meeting in person (my Little).
That game night had me rethinking everything I knew about myself. Was I really not a Domme? Did I secretly just want to be a slave to a partner to fulfill their every sexual desire?
Or, perhaps, I am something in between.
I started questioning what about being a Domme excited me and what about being a sub made me weak in the knees. I found that both made me equally titillated. Then, I started talking to a more dominant personality that I had met through the app. They were definitely a dominant type with little wiggle room for submissive tendencies. Without accepting the title, a Dom in their own right.
During messages back and forth they would indicate what they would do to me and, very naturally, I began developing a brat personality. It stemmed from my Domme personality. A challenge to their authority while accepting their dominance.
While I still consider myself a Domme to my Little and a need to fulfill my needs as a Domme, I also wished to be someone's play thing for them to use and punish when I misbehaved.
A switch.
Someone that can bounce between being the dominant energy in one encounter and submissive in another. I realized that to be completely satisfied and wholesome, I need both.