Martial Arts Star's Naughty Shower
Celine Tran has a past...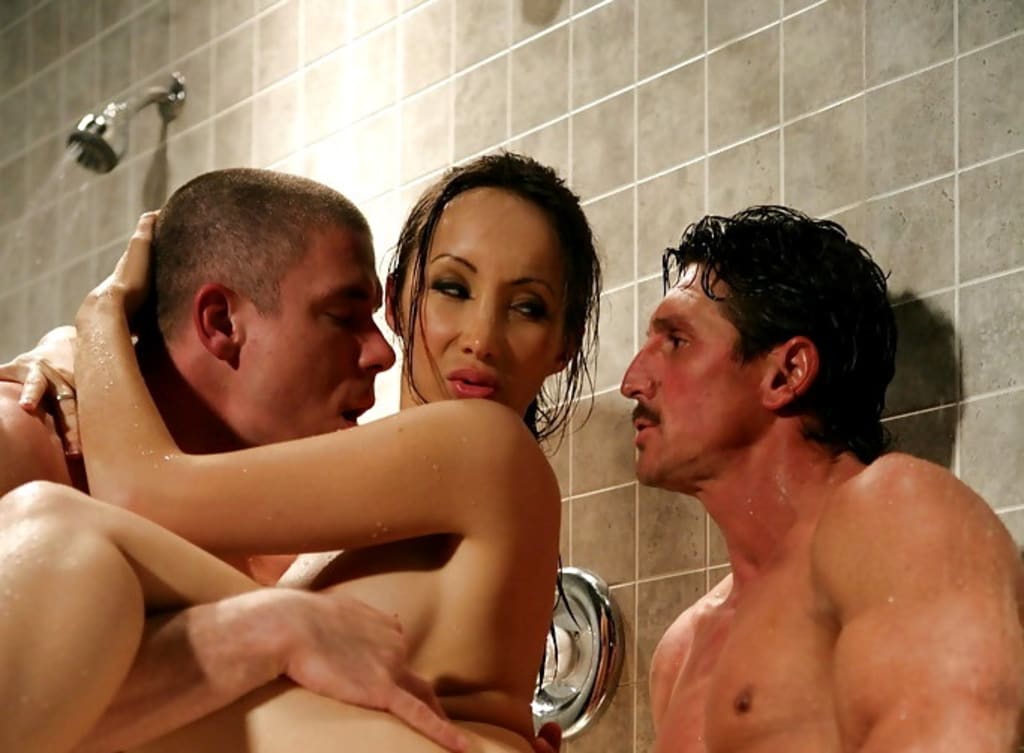 Digital Playground produces porn films on par with the blockbusters at the cinema. Obviously not with the same type of budget, but if you browse their website I think you will be pretty impressed with their set up. You can either watch a full film or a scene which takes your fancy from a film. I like quite a lot of their scenes and they seem to be getting better and more creative. The above scene is from a Digital Playground movie called Body Heat which details the sex-capades of a struggling fire department. If you watch the trailer on the site, you will be pretty impressed and it looks like the film is well worth a watch. It stars porn superstar Jesse Jane who is just delicious beyond words. I picked up the above scene on whorestepmom.com which stars Katsuni, Micky Blue, and Tommy Gunn.
Instructor makes the boys cum...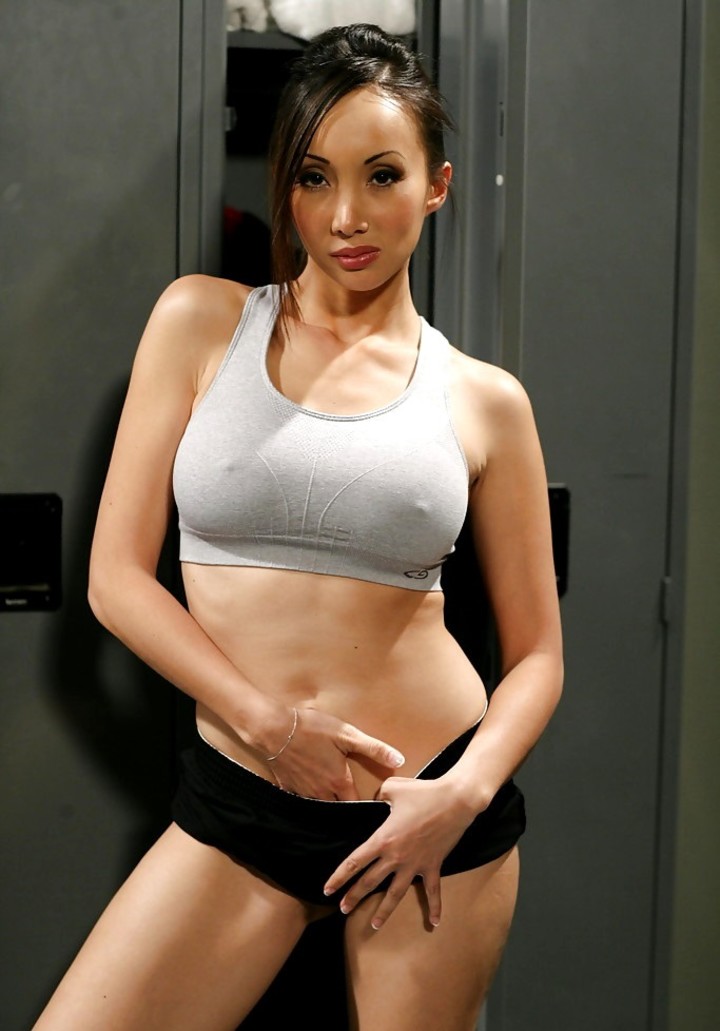 Katsuni is now enjoying minor fame back in France at the moment having broke into the movie industry in the film Jailbreak.
She is now known by her real name Celine Tran and also does martial arts videos on YouTube. That said she is credited as Katsuni in the film and shows and shows an aptitude for the martial arts. She trained in martial arts for three years before pursuing mainstream films and there's some cool sword-wielding videos on YouTube to prove it. Not many pornstars have had major success in mainstream acting; I recall Holly Sampson starting off in The Wonder Years before moving on to porn. Jenna Jameson did okay but didn't have the success to make a full-time transition. Katsuni may now possess the talent to make her a mainstay in action films having trained in the martial arts.
Working in the clinch...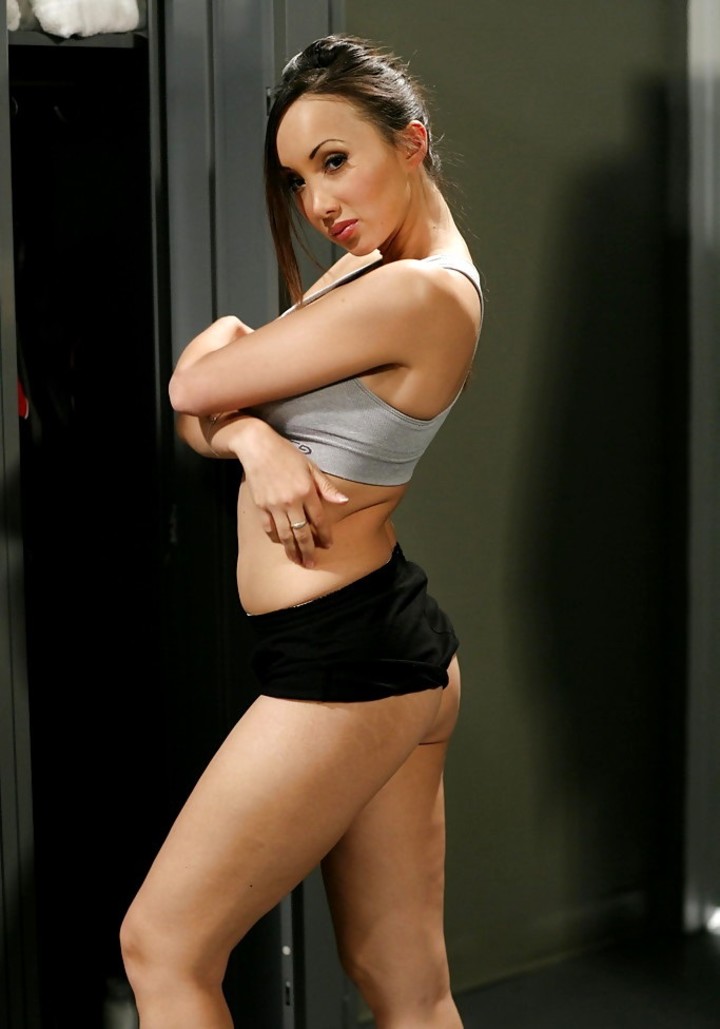 Back to the scene in question; it's some really filthy action which has the French starlet getting double teamed by two guys. It appears Katsuni has a quite authoritative in the film so to see her with a sexual appetite to match is quite hot. The scene begins in the fire department gym where Micky Blue and Tommy Gunn are doing some bench press. Katsuni enters wearing those gym hot pants girls wear and looking particularly sexy. She works out and stretches on a bench next to the guys clearly providing a distraction from the weights. It's driving Micky and Tommy crazy putting them off their workout. It distracts Tommy so much he forgets to 'spot' Micky leaving him struggling with the weight. He finally realises and helps Micky put the weight back much to his relief.
Putting out Fires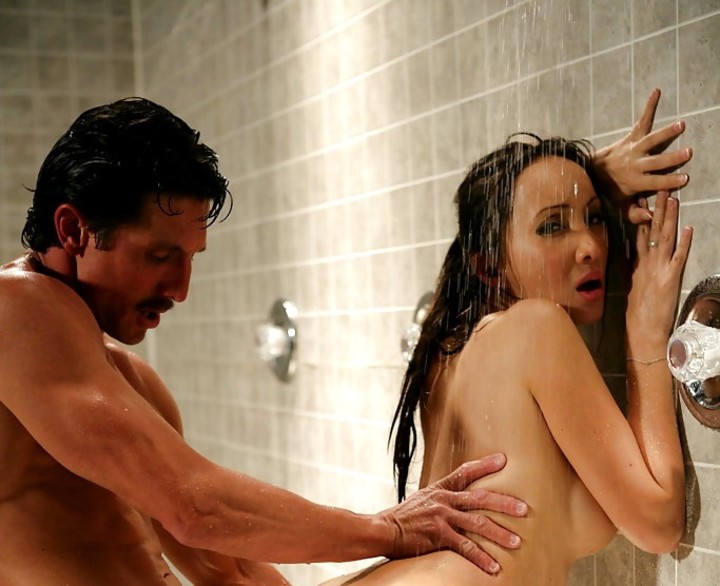 The guys retire to the changing rooms and jump in the shower. They're both clearly fired up from the encounter they had with Katsuni who joins them naked from the shadows. Tommy is shocked by her emergence and can't believe his buddy Micky Blue hasn't noticed. Katsuni clearly wanting the satisfaction of two men drops the soap to get Micky's attention. The two built guys are hypnotised by this French Asian beauty who starts smooching one of them while masturbating the other. Katsuni gets on her knees to deliver a double blowjob which would make a nympho blush. She moans with pleasure as she wanks the two guys off. It's not long before the guys want to grope her slender Asian frame, so stand her up so they can take turns at fucking her. It's great stuff from the trio and only gets better as the 17-minute scene goes on. There's some good doggy action and a neat reverse cowgirl shot which looks great. Tommy Gunn, who's a good performer, makes sure to 'nut' on that pale Asian ass of Katsuni's which is a great shot. One of the filthiest scenes I've seen; I'm just disappointed Katsuni won't be doing adult films anymore. I have to give this 5 out of 5 as it's pretty awesome.
5 out of 5.