Marine's Girlfriend Does Porn
Teen Kristina has a secret.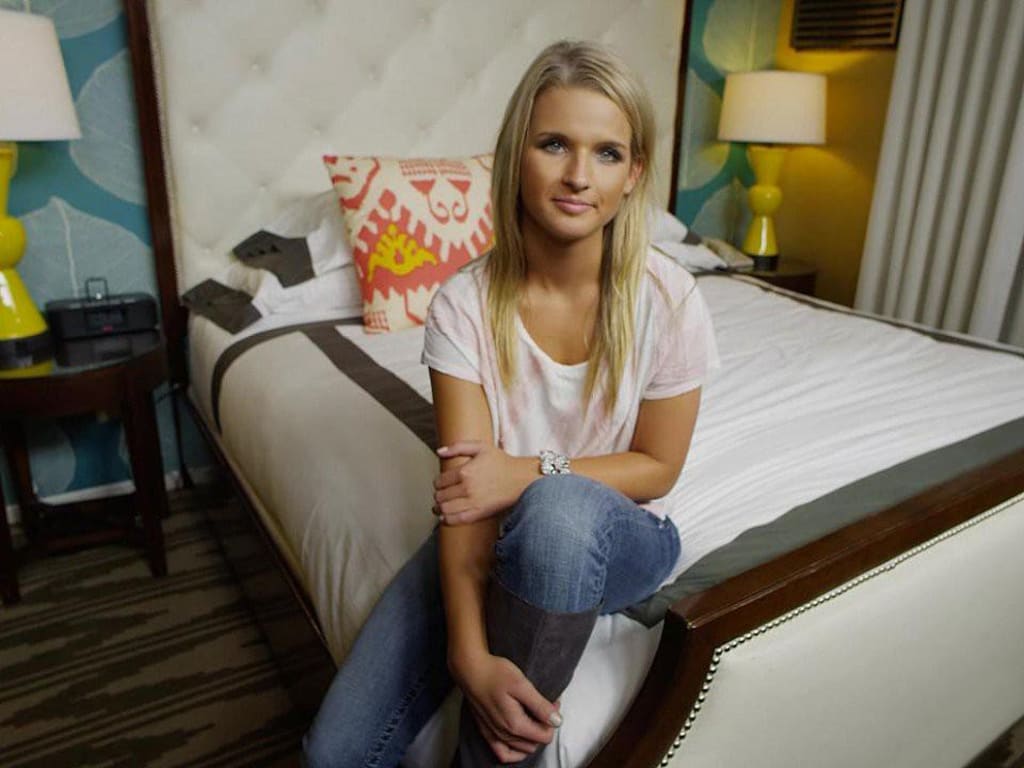 Poor Kristina seems to have taken desperate measures to get by.
I don't usually don't the 'Casting Couch' kind of porn although now and again I find something I like the look of. Don't get me wrong it's not bad stuff and you can get some absolute classics as the 'MILF Seeker' series has shown us. Unfortunately, you can actually see that those scenes are set up and it can ruin the fantasy for a viewer. In this day and age of a fast culture, our tastes can drastically change in an instant. Add into the mixture the use of the internet to give us access to a world of unlimited information and our whole outlook can be swayed. During my general perusing of the internet, I happened to stumble on a story of a young teen who cheated on her boyfriend doing porn. What made this worse was that said boyfriend was deployed in Afghanistan at the time of filming. I wasn't sure if it was real as like I said a lot of these porn scenes are set up with actresses and a bit of improvisation. After a bit of research, I found it was true and the poor girl was being absolutely slated on the internet. Never mind that these guys had stumbled on this video probably watching porn; she was literally labelled a slut. I even found various Youtube videos dedicated to slating this poor girl. One was by a former soldier who had been cheated on while at boot camp. Personally, I thought it was all unjustified and pretty harsh for someone who was 19 years of age. These people had literally based their opinion on the 43 minutes of footage available on the internet. It seems the US media has an absolute stranglehold on its citizen and any transgression against their troops should be met with aggression in kind. I think people disregarded the fact that her boyfriend was actually over there for combat and potentially killing other human beings. Whatever your political musings, I thought the treatment of this girl was disgraceful and decided to review said video.
Hot Girls Wanted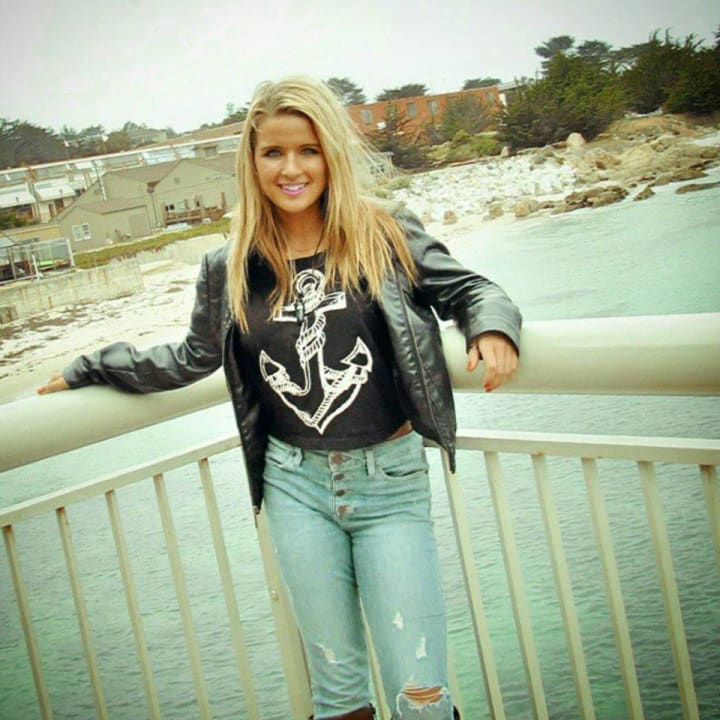 I managed to pick the video up at 'whorestepmom.com' but it's available officially at 'girlsdoporn.com.'
The scene begins with Kristina on the bed being interviewed by the cameraman. She discusses her age and why she had turned up to do a porn scene that day. It appears the website is after 'real' girls and not actresses which is evident with how honest Kristina is in this scene. It's evident that she's nervous and becomes clear that she's just there to pick up a paycheck. You can see she's being professional but there's also a bit of reluctance there one can sense. Once the cameraman picks up that she's got a boyfriend he jumps straight on it. I would usually enjoy this type of thing in a porn scene but knowing the type of flak she got on the back of this reduced the feeling. The director asks her how she thinks her boyfriend would feel about her shooting a porn film that day. Kristina replies with 'Surprised and he wouldn't expect it from me.'
As the scene goes on they press her about the boyfriend issue again and she shows guilt trying to affirm to the camera that 'She really does love her boyfriend.'
Like I say I would usually enjoy this kind of thing but she got so much abuse from doing this it hardly seems worth it. The director discusses other reasons why she may have been there to film a scene. It turns out she's meant to be pretty good in bed and 12 men have confirmed this. Kristina is pretty wild and tells how she once had sex in a hot tub at a party. She reminds me of one of the crazy 'Spring Breakers' you see on the American TV shows. When the director finally asks her to get down to the deed it appears she wasn't lying about her skills. Still, there's a bit of an awkwardness about her as she blows an unnamed male performer. She does this sexy little thing with her tongue at the end of the guy's penis. One thing she never did though was look at the guy while she's sucking him off which I think indicates that she didn't want to be there. The cameraman asks her to strip giving viewers a treat; she has a long, lean body and nice, small breasts. They then put her in the bullet position and the male performer pounds her on the bed. She seems to enjoy it a bit more and gradually gets more and more worked up towards the end. The best part for me is when they put her in the cowgirl position and we get a good look at her peachy butt. Before the scene, she actually said this was her favourite position as she likes to be 'in control.'
She gets more worked up here and even gives the guy a bit of a smooch as she rides his dick. It's good stuff and as real as a porn film can get with the scenario. Personally, I found it arousing and it only got better as the scene goes on. Kristina has a bit of banter with the cameraman before the scene and she sounds like a pretty nice girl. It just appears she's been thrust into a tough financial situation and needed money. Hopefully, she might still be in a relationship with her soldier boyfriend and they can work things out. That's the thing about the internet; it allows someone to be trialed and sentence for things that aren't really crimes. I give the scene 5 out of 5; she is good at sex and pretty good on film too.
5 out of 5.