LOVE & LOYALTY
SIX: K-I-S-S-I-N-G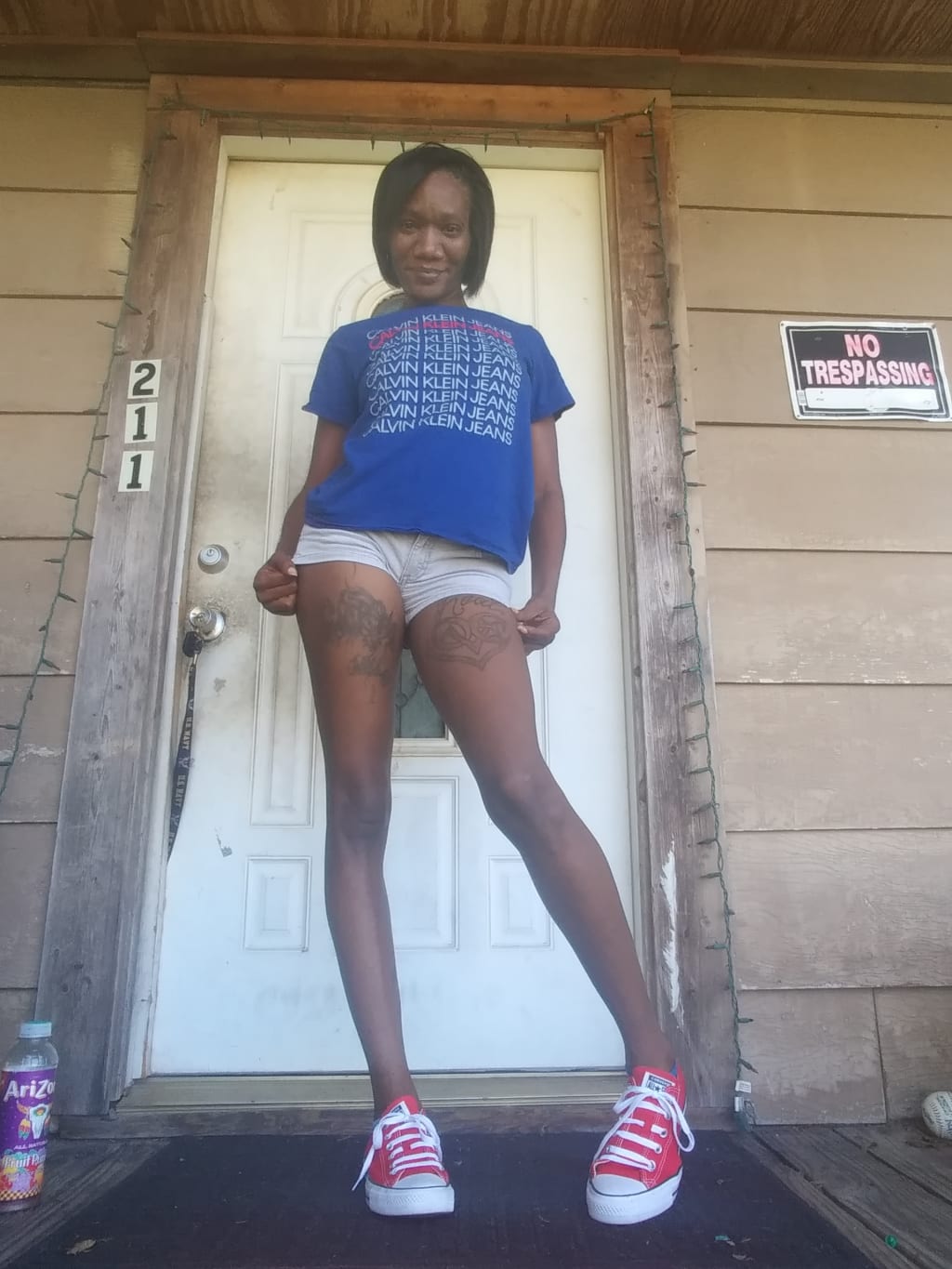 Carmello felt that he and Londynn had done all that they could do. Anthony had made a valid point, Marcos had a long road ahead of him and this ass whooping was just the beginning. As he was leaving, he saw two binders by the doorway, one was red and the other was yellow. They normally wouldn't have caught his attention, but the red one had the words "ANTHONY'S BOOKS" on the label. The yellow one had "LANDSCAPING LOG" on the label. Carmello had seen the "LANDSCAPING LOG" before, once or twice, when he would be with Anthony meeting Marcos to discuss what all Marcos had spent on different things needed for the company. Seeing as though Anthony had previously told him that Marcos had been short with the money lately, Carmello automatically assumed that these binders would validate that thought. Marcos was on his way to the restroom to get cleaned up, and Carmello snatched both books and headed to his car. Londynn was walking out the door behind him, but decided she hadn't had enough and turned around and punched Monae one last time. "You little young, simple tramp, you deserve to have your wig and your chin split!" She gets in the car behind Carmello, "I should have been the leading lady in your life, but I guess I was going through a lesbian phase, with Marcos being more female than me!" They both laughed. Carmello could tell she was affected by this sloppy incident. She wasn't as bad as Marcos had tried to paint her and why not keep her attention so Marcos could never come back to her.
Anthony had Alyse's number, but he could not think of how to begin the conversation. True enough, he had basically spent a night with her, but he did not want to bring up any of those events. After hours of contemplating, he finally called her up. "Hello, Alyse. How are you?"
"Anthony, how are you? Londynn told me that you came in the middle of their brawl! I wanted to call but I could not think of the proper words to say."
"That was no bother to me, Sweetie. Thanks for asking though. I have been handling all of my issues so you would be comfortable becoming someone special to me."
Alyse lit up. "Wow!! Are you serious? So, I am guessing that you have everything under control?"
"Yes, Sweetie. I have everything, my life my emotions, everything as far under control as I can get it right now. Can I take you somewhere? Alyse, I felt the connection we had when we met, and I'll be damned if I let you slip between my fingers after spending all those miserable years with someone with no connection with me. She just drained the life and money out of me."
Alyse was speechless. After her years with Terrence roughing her up, she never imagined a day with a guy pursuing her like a gentleman.
"Hello? Are you still there?" Anthony experienced such dead silence that he begin to question if Alyse had lost interest.
"Yes! Anthony, yes! We can go somewhere and get to know each other!" Alyse almost jumped out of her skin with excitement. Anthony gave her goosebumps, and she was all in for a night with him after a long night of drama. "When do you want to do this?"
"I will send an Uber for you at about 9 tonight if that's fine with you. I put my car in the shop for some repairs, but I promise you will be well taken care of."
"That is fine! You can just give me the address and I will be there with bells on!"
Anthony gave Alyse his address. He was gonna surprise her with a candlelit dinner that he prepared himself. He figured that she would not be up for another night out, or at least he knew that he wasn't!
Alyse pulled up at the address that Anthony had given her and could not believe her eyes! Was this his actual residence? How could Ebony be so stupid and ruin everything she had with this beautiful specimen? She text Anthony and told him that she was outside. Anthony appeared outside with the same grin that he had the night he met her in the club.
"Hello, Gorgeous!" Anthony was beyond excited that Alyse had actually accepted his invitation. "I am so glad that you could make it!" He grabbed her hand to lead her into his home. "I have a nice, laid back evening planned for you!" As they were going into the front door, Alyse noticed that there were rose petals in a path leading to the dining area! Once they got to the dining area, there were candles lit on a table made up with maroon, gold, and white decorations and table cloth. Alyse almost melted when she saw how much effort Anthony had put into her. She loved all this attention and the sweat of his brow.
"Oh, wow, Anthony! This is amazing! Did you really do all this for me?" Alyse was standing there, frozen, "I have never had someone go to all this effort."
"Alyse, you are worth all this and more!" He grabbed Alyse and pulled her close to give her a kiss. He picked her up as they were kissing and carried her to the sofa. Anthony was bursting inside with emotion as he slowly began to kiss her down her neck with very soft kisses. When he got to her breast, he slowly made circles around her nipples with his tongue. As he sucked on each nipple, he whispered to her how special she was. She began to melt. Slowly with his tongue, he proceeded down to her navel with a kiss and took it further down to taste her love garden. Alyse was shocked! Everything felt so good, but this was so good that it made her let her body go as he softly used his tongue to caress her lower region. He would not stop until he felt her grab his head and scream, giving her one of the best orgasms that she had ever experienced. He then inserted himself inside of her love garden, feeling all her juices on his body. He was giving her all of himself and loving every minute of it, thrusting his body into hers. This night felt like magic to the both of them. They seemed to put every emotion into each other. They both wanted this night to never end!
fiction
I'm just a small town girl that uses my fiction writing as therapy. I never expected my writing and passion to blossom as far as it has. I love all constructive criticism and feedback.