LGBTQ Twitters to Follow
Following these LGBTQ Twitters will help answer all the gay questions you're too afraid to ask.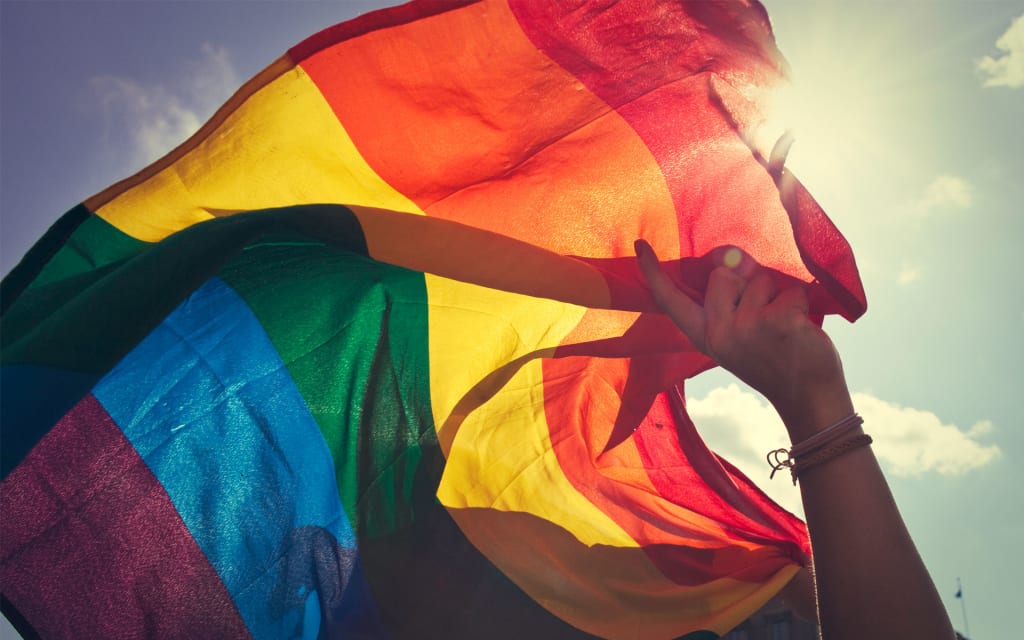 We're here. We're queer. Get used to it because it's the 21st century people! In this ever changing world we live in we need to stay informed, especially when learning to adapt in a culture and society that is rapidly changing. We live in a time where LGBTQ issues and topics are on the global forefront. The millennial generation, which consists of probably the most diverse and most accepting individuals of any generation yet, deserves a big shout out for their social engineering to get the LGBTQ word out via social media. Staying informed is imperative for our culture to progress and sustain. We must learn from history and use that to change today's problems. Eventually, minds and attitudes will change with the tide. Thanks to Twitter, many can use a 140-character social tool to spread their message to a global audience. Oftentimes, it's a more powerful tool than the news, as the mainstream news doesn't always report on issues such as transgender inequality, gay marriage, homophobia, or LGBTQ pop culture news. These LGBTQ groups are on the front line helping shape a new generation and defend LGBTQ rights worldwide. #LoveIsLove
Here are our top picks for LGBTQ Twitter accounts that help people stay informed and are deserving of a click on the "Follow" button!
Human Rights Campaign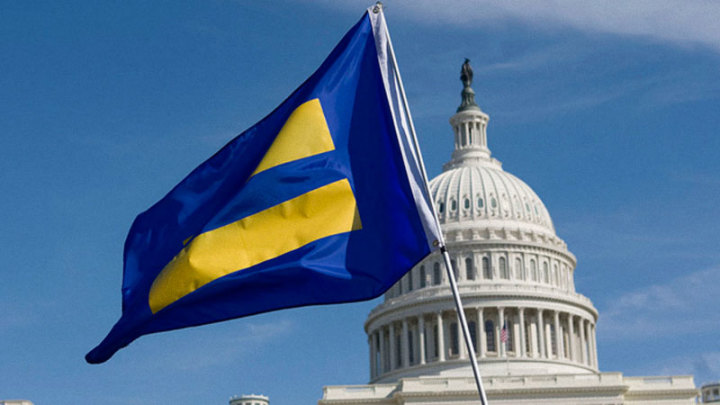 The Human Rights Campaign (HRC) is the largest LGBTQ civil rights advocacy group and political lobbying organization in the United States.You may recognize them from those yellow and blue equal sign logo bumper stickers on the back of cars everywhere. Aside from those stickers, HRC has been the leading pioneer since 1980 in working towards equality rights for lesbian, gay bisexual, and transgender people. Without this group the idea of LGBTQ people having any presence in our culture would be nil. In addition to just "spreading the word" on LGBTQ rights, they actually make a difference by providing national resources on coming out, transgender issues, LGBTQ-related healthcare topics, and information about workplace issues faced by LGBT people. Traditionally, HRC has been as critics have said "a patronage wing of the Democratic party" but in March 2016, HRC endorsed its first Republican candidate for US Senate, US Senator Mark Kirk. This resulted in considerable controversy, much outrage, and criticism. HRC president Chad Griffin defended the endorsement by saying "The truth is we need more cross party cooperation on issues of equality, not less," and, "When members of Congress vote the right way and stand up for equality—regardless of party—we must stand with them. We simply cannot ask members of Congress to vote with us, and then turn around and try to kick them out of office."
NewNowNext (Logo)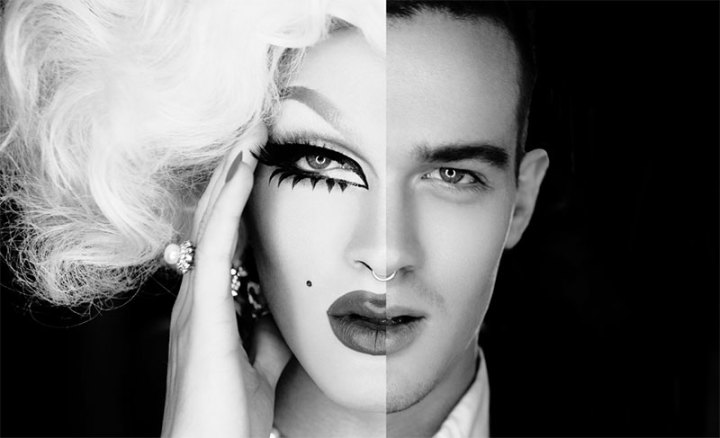 After 2012, Logo TV's "oh hell no!" move to shift focus away from LGBTQ programming and towards a more general cultural & lifestyle programming, was met with feelings of betrayal and outrage from the LGBTQ community. In other words, Logo had basically changed the themes of its TV presence to not be pigeonholed into "that gay channel on TV." You can still watch Golden Girls and Will and Grace, and thanks to social media platforms like Twitter and Facebook, NewNowNext was created to adapt to the ever evolving tech world. It delivers what's new and trending in pop culture, TV, movies, music,style, and travel with LGBTQ realness the whole time! All you queens can now get live updates on all the tea spilled on the latest RuPaul's Drag Race episode! You're welcome.
World of Wonder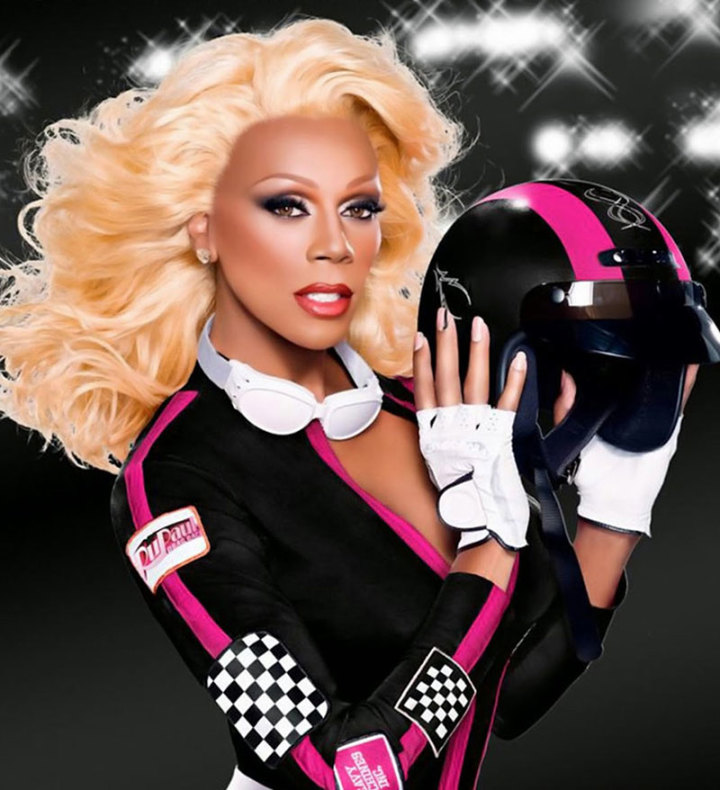 World of Wonder, first known as just the production company for TV shows like RuPaul's Drag Race and Million Dollar Listing, has evolved into something of a different breed, just like drag. Again, thanks to social media, it has become a leading LGBTQ site for not just TV and films but, like NewNowNext, a place where you can find out all the tea spilled and all the shade thrown. World Of Wonder is like NewNowNext's edgy and sometimes drunk drag queen older sister. You know, that queen who is serving you fishy extravaganza eleganza realness and makes you gag every time you see her lipsyncing for her life? Gurl please, you know that queen! In addition to their social media presence, they have a huge YouTube following. So, CONDRAGULATIONS!, you can now all day, every day, see your favorite drag stars slaying on the small screen as much as you want. YAASSS! **Note: If you are completely confused on what just happened here refer to our article on LGBTQ Slang Everyone Should Know and know your gay speak.
GLAAD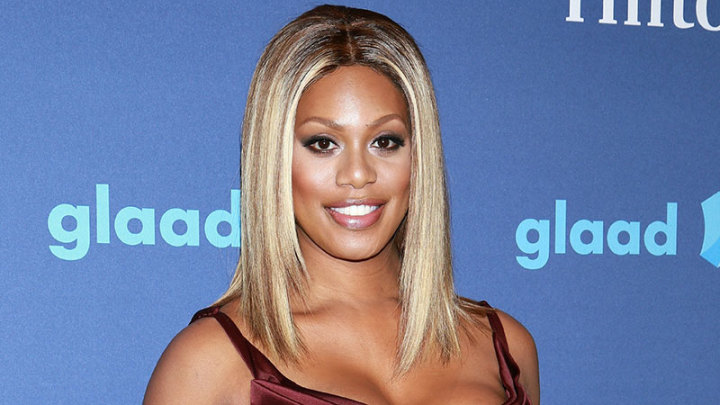 Focused on helping LGBTQ equality, GLAAD, also known as Gay & Lesbian Alliance Against Defamation, formed in New York City in 1985 by Gay and Lesbian people in the media to protest against what it saw as the New York Post's defamatory and sensationalized AIDS coverage to help end what they saw as homophobic rhetoric in news reporting. GLAAD's influence soon spread to Los Angeles, where organizers began working with Hollywood to change the way LGBT people were portrayed on TV and in movies. Soon after in 1989, the GLAAD Media Awards were established to "recognize and honor media for their fair, accurate, and inclusive representations of the lesbian, gay, bisexual, and transgender community and the issues that affect their lives." The award ceremonies are held annually in New York, Los Angeles, and San Francisco. In 2013, after lifelong transgender activist Jennifer Finney Boylan, was chosen as the first openly transgender co-chair of GLAAD's National Board of Directors, they exclusively used the acronym as their primary name to be inclusive for all LGBTQ people.
NOH8 Campaign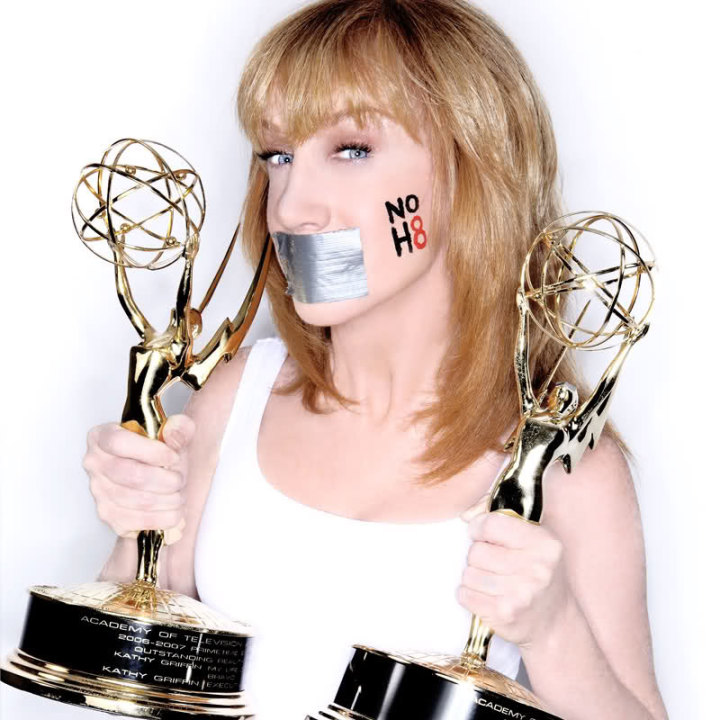 The NOH8 Campaign, more commonly know as "No Hate," was created in California by the LGBTQ community with celebrity support as an initiative opposing the 2008 Proposition 8 Law. This law amended the state Constitution to ban same-sex marriage. The campaign began with a photographic silent protest created by celebrity photographers Adam Bouska and Jeff Parshley. Photos which swirled through Twitter, Facebook, and Instagram featured people with duct tape over their mouths, symbolizing their voices being silenced by Prop 8 and similar legislation around the world, with "NOH8" painted on one cheek as a stance of protest. Both LGBT and non-LGBT people have participated, including Lindsay Lohan, Justin Bieber, David Yost, Larry King, Cindy McCain, Emma Roberts, Cher, Alan Cumming, Kim Kardashian, Chris Kluwe, Josh Hutcherson, Weird Al Yankovic, Kathy Griffin, Doug Robb, Kristen Stewart, Idina Menzel, Ricky Martin, Paris Hilton, Mayra Veronica, Nikki Sixx, Mark Hoppus, Jonathan Scott, Dylan O'Brien, Crystal Reed, Holland Roden, and 64 Members of the US House of Representative Democratic Caucus. Chad Griffin, himself a gay man best known for his work advocating for LGBTQ rights, eventually challenged California's Proposition 8 in a lawsuit that would ultimately pave the way for federal level legalization of same-sex marriage.
PFLAG National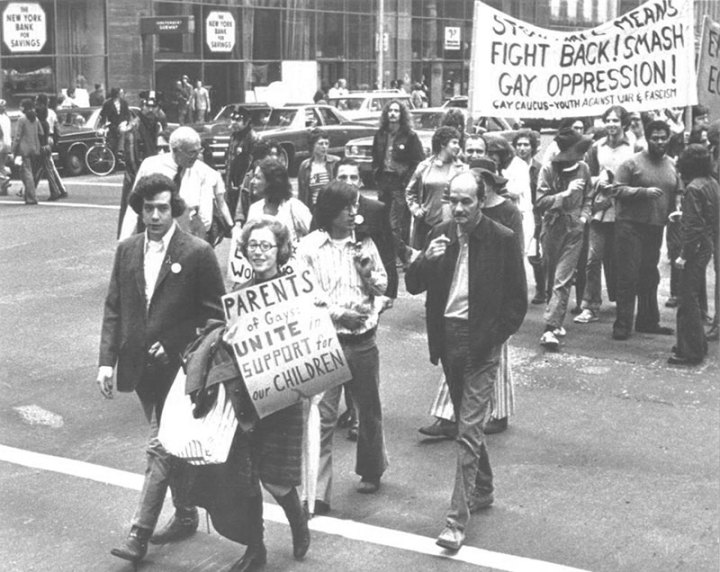 Parents, Families and Friends of Lesbians and Gays, more commonly known as just PFLAG, is the United States's largest organization of parents, families, friends, and allies united with people who are lesbian, gay, bisexual, transgender, and queer. During 1973, Jeanne Manford's son, a New York City gay activist, was beaten while distributing flyers. In response to her son's attack, she began a crusade to bridge the gap between the gay community and the heterosexual community through support of their LGBTQ children or friends and advocacy of human rights. Since the organization's inception, PFLAG has helped advocate for the passing of many laws protecting LGBTQ people, including Safe Schools legislation. PFLAG has also worked to end the US Military's "Don't Ask Don't Tell" policy. PFLAG was the first national LGBT organization to officially adopt a transgender-inclusive policy for its advocacy, vowing not only to include transgender people in all of its work, but also never to support any policies or laws that are not trans-inclusive.
National Center for Transgender Equality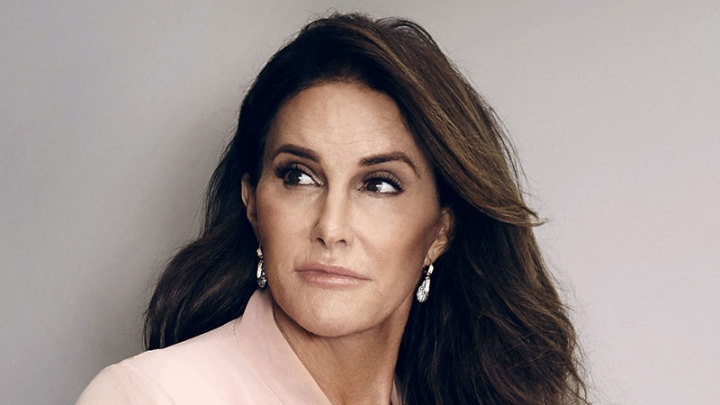 Also known as Trans Equality or NCTE, National Center for Transgender Equality is a social equality organization, founded in 2003 by transgender activist Mara Keisling. The organization is dedicated to advancing the equality and ending discrimination of transgender people by providing a voice for advocacy on a national level. Through tough advocacy on trans equality, many federal laws have been passed and are in the legislation process to end discrimination and add protections, including allowing transgender people to change the gender on their passports, birth certificates, and driver's licenses. In addition, they have worked to create fair housing for trans people, lobbied to make stiffer hate crimes legislation, and are helping with the privacy issues concerning the hot-button topic of public accommodations like bathrooms and locker rooms.
It Gets Better Project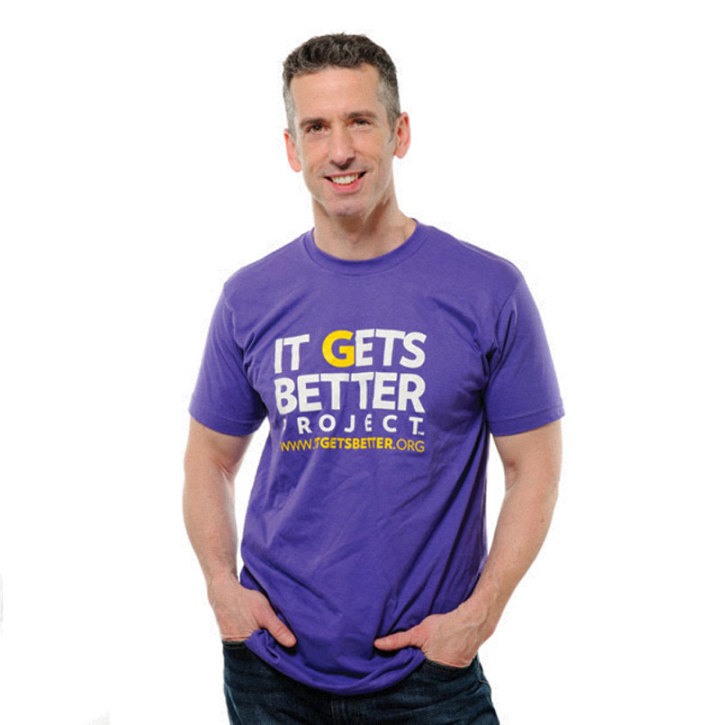 In 2010, Dan Savage, ex-advice columnist of Savage Love, wrote an article about Billy Lucas, a 15-year-old high school student in Indiana who committed suicide after being taunted by his classmates for being gay. But after the article was released he realized that, while it was too late to hear from Billy Lucas, it wasn't too late to talk to the millions of kids just like him. So Savage and his husband sat down in front of a camera and told their stories about their horrific high school experiences and, more importantly, how they both survived, thrived, and have gone on to live happy, healthy, joyful lives. They posted the video on YouTube and asked other gay, bisexual, and transgender people to do the same. And that's how the It Gets Better Project began. The project became national news after the the apparent suicide of 18-year-old Rutgers University freshman Tyler Clementi, who jumped off the George Washington Bridge in New York City. And with the Clementi case making headlines nationwide, It Gets Better Project began getting flooded with videos from all around the world of LGBT men and women looking to share their stories, to spread hope. The outpouring of support has been tremendous. In a time where bullying has become an epidemic, the It Gets Better Project has become a place for hope and encouragement for all LGBTQ people to share their stories freely.
PinkNews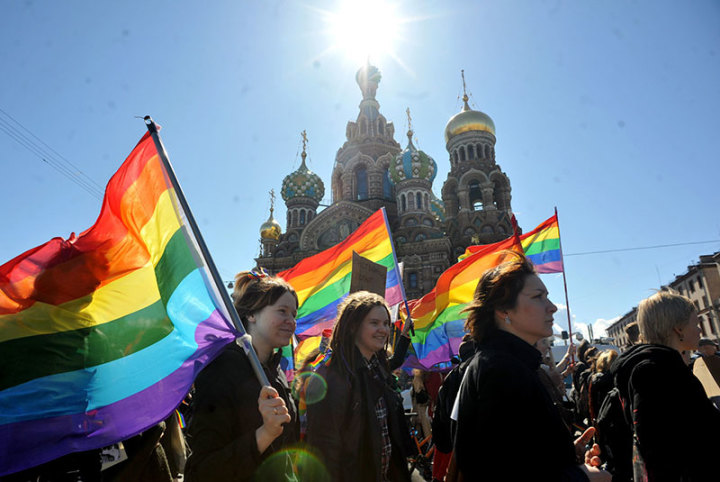 Thank goddess we live in a world where we can go from New York to London in five hours and where we can write a message on Twitter to someone across the world in an instant. And because of that world, we need to pay special attention to what's going on out there. PinkNews is a UK based online news magazine that brings you a more "global" perspective on LGBTQ issues. Surprise! Yes, there are LGBTQ people everywhere! PinkNews covers politics, religion, entertainment, finance, and community news with a strong emphasis on to the topic of religion and homosexuality. So if you are going on that trip abroad with you girlfriend or boyfriend, read up and don't look like a stupid American. Stay informed!
The Advocate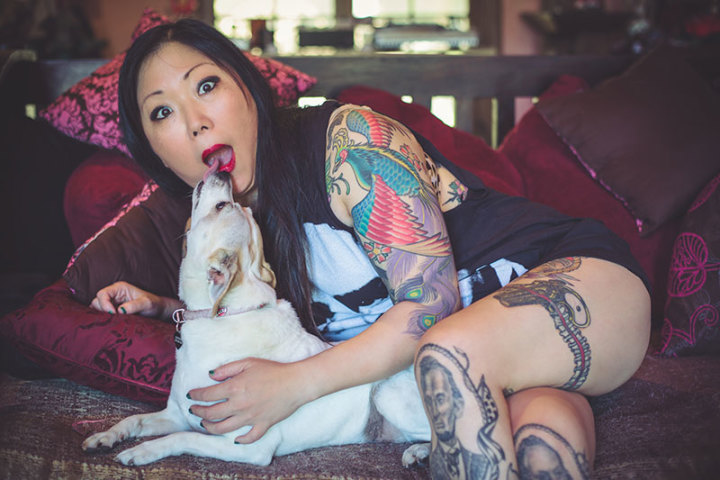 To truly know history, you must learn it from the original source. The Advocate is the oldest and largest LGBT publication in the United States. It is also the only surviving publication of its kind that was founded before the 1969 Stonewall Riots in New York City, an incident that sparked the beginning of the LGBTQ rights movement. The magazine was inspired by a police raid of the Los Angeles gay bar the Black Cat Tavern in 1967. In the first publications, it talked about the demonstrations and police brutality. Soon after, The Advocate transformed into a bi-weekly national news magazine covering events important to the LGBTQ community, including the gay rights movement, along with arts and culture. In recent years, once again thanks to the internet, their social media presence has become stronger than their print versions. Their message will carry on just in another, more powerful way. In addition to The Advocate, some of the younger, hipper gays might know their sister publication, Out Magazine, which also gives you in-depth LGBTQ news but with an edgier and sexier feel.
Educate Yourself
So now that you know a little bit more about what LGBTQ people are interested in and what their issues are, you won't sound like an ass or a complete moron when talking to your LGBTQ friends. Don't let the world pass you by only knowing what you just see on TV. Be part of a new generation, changing the world one queer tweet at a time. Bye Felicia!
social media
lgbtq