Learning Curve
How to choose sex toys as a beginner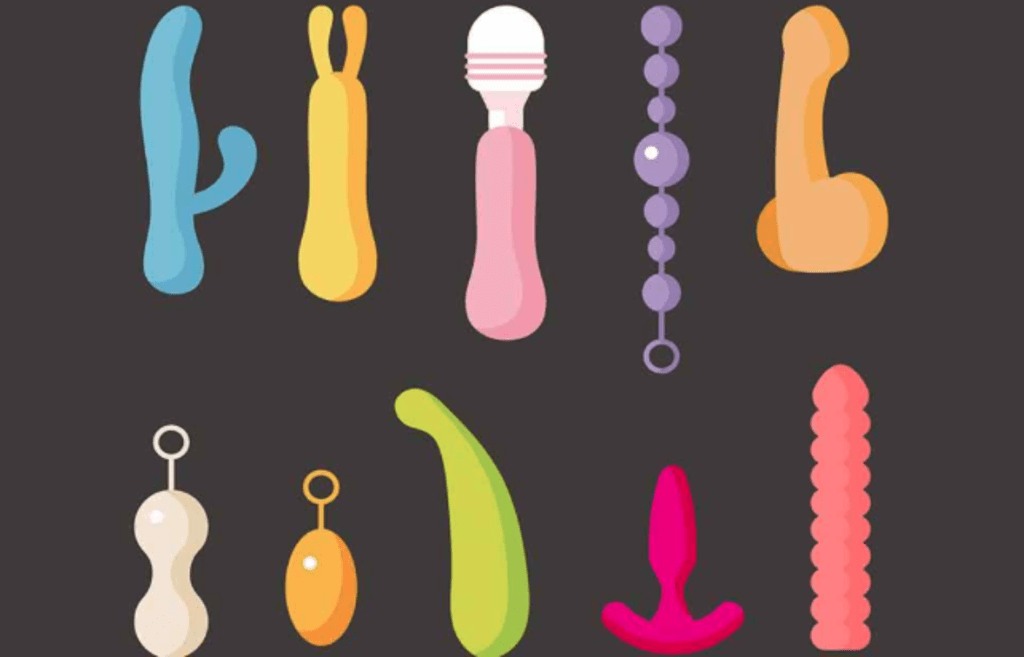 Masturbation is a very important time in a young woman's life. However, it is very easy to get overwhelmed by the experience, especially when one is ready to upgrade to sex toys from fingers. There are so many different types, sizes, speeds, it can be a scary process. Well, have no fear. I am here to provide advice on how to pick sex toys based on the ones I picked out for myself all those years ago.
One of the first toys I picked out for myself was the Butterfly Kiss. I found this on adameve.com, a website I found through google. I liked the look and sound of this toy. It had three vibration settings, so not too many and not too few. When I got the vibrator, they weren't too soft or too hard, meaning it was easy to get the feel of them.
The Butterfly Kiss Vibrator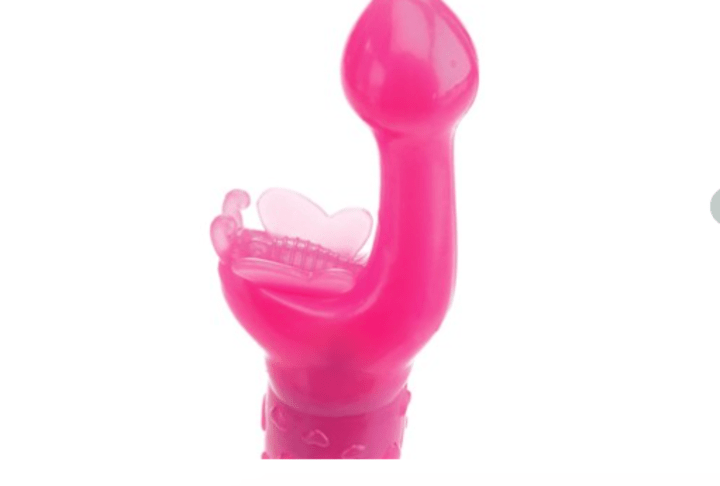 The head wasn't too large or bulbous, meaning it was perfect for a girl who had mostly used her fingers before. That is one of my greatest tips: don't go big. You want to start small and work your way up with everything, from vibration settings to length and girth.
The little butterfly attachment seemed perfect for stimulating the clit, and it was decent. Plus, it was waterproof, meaning I was able to partake in bathroom fun. Looking back, I wouldn't purchase this toy again, but here is why I recommend it for beginner's. It isn't too big or small. It isn't too powerful or weak. Like Goldilocks looking at porridge, it was just right.
Don't go big with your first sex toys. Start small. It is always better to do this, as it gives you a sense of what works for your body and what you like. You can buy something like this and then buy the foot long dildo later. But don't buy the foot long dildo off the bat only to realize that isn't what you are into.
The second toy I bought was a bullet vibrator. This is a toy that I still hold near and dear to my heart today and keep in my sex toy repertoire. I assume I bought it from adameve.com as well, although I now buy it from Amazon mostly. The model I use now plugs into the USB port on my laptop, meaning it doesn't need to be charged, a convenience I love. However, the first model I bought needed batteries, which was a constant pain in my ass. It is pretty much just shaped like an oval with a cord that reaches either to the battery pack or my laptop if we are talking about today.
This toy is what made me see the true beauty of orgasms. Depending on the model you buy, it can have a variety of speeds and vibration patterns. However, I need to warn everyone: the vibrations are strong. Epically strong. So strong I end up overstimulated with this toy more often than not. This toy is a lot simpler than the Butterfly Kiss, and that is why I bought it. You can insert it up the vagina but I personally prefer clitoral stimulation with it, as that is what really gets me going. It can also be used to tease the entire body, from nipples to toes if that is what you are into. The large variety of speeds and patterns allows you to establish what works best for you and your body's needs, making it ideal for a beginner trying to understand what it is they actually want.
My one warning with this one is don't go overboard. As I said, this has pretty powerful vibrations. While I do think it is a good toy for beginners because of it's simple nature and it's variety of functions, the strength of it can really kill you. This is probably meant to be a more occasional use vibrator, especially if you are easily overstimulated. The more you use it, the more desensitized to vibrations you become, making it more difficult with your other sex toys as well. So, just consider these words of warning if you buy it.
These were the first two sex toys I bought. They were pretty simple and easy, and I think that is what a woman's first sex toy needs to be. It shouldn't be so overcomplicated that you don't understand how to work it or so long/wide it can't even fit in your vagina. Start small. Always work up to more. Find what really turns you on and gets you to orgasm and then take the steps to experiment. With this in mind, go have fun and orgasm on, babes.