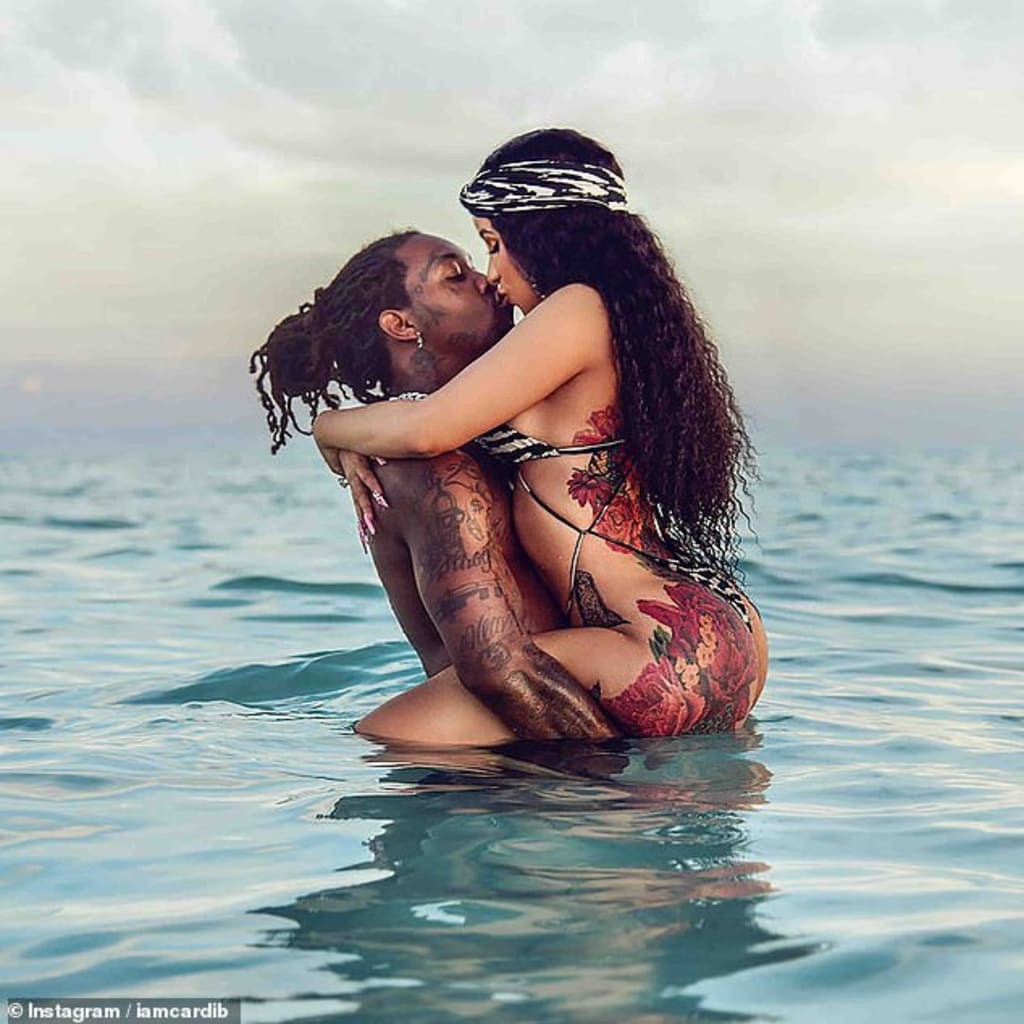 I know I've mentioned this before in many of my blogs and maybe you're tired of hearing it, but it really needs to be reiterated on a regular basis: I absolutely love and enjoy it when people email me/hit me in the inbox with their personal business. Not only because the nosy part of me wants to drink in all the tea but also because it feels good to be trusted in such a way. This email, I have to say, felt personal a.k.a. almost like the person who emailed me was talking about me/my life. Then again, as humans we all share the same experiences, at times without even knowing it. Check out this story for yourself & let me know how you can relate:
I was getting frustrated and angry about my situation, also known as my relationship status. I don't want to sound like I desperately needed a man, but sleeping alone and masturbating was turning me into a lonely scrooge. My whole demeanor was disgusted and extremely aggressive to everyone around me to the point where people would ask me constantly, "What the fuck is wrong with you?!" and the answer I would scream out in my head only was "I NEED SOME DICK! I NEED TO BE TOUCHED, CARESSED, KISSED, SUCKED ON, ALL OF THAT NOW!" The lack of sex was turning me into a person I didn't like or wanted to be around. In conversation with a male friend about my non-relationship status, his one and only question to me was "What are you doing about it?" He made a great point. We all know that closed mouths don't get fed and closed legs certainly don't get pried open by air alone. As the saying goes, I had to keep it real with myself and realize that I had made no moves to fix my situation, therefore I can't be upset that it's still ongoing. In a separate conversation with my best friend, she told me about a dating app she tried and successfully met a few men on, so I decided to try it for myself.
At first, I doubted that I would meet someone based on the area I lived in because almost all of the available men on the app were white. No disrespect to those that have 'jungle fever,' also known as the swirl, but me personally… I want a man that's chocolate like me! Whether he's caramel or dark chocolate does not matter to me, I'll take it. It cannot nor will it ever be any level of vanilla or off-white; the hue must stand out in order to swim in my waterfalls, no exceptions! There were a few black men that had me swiping to the right, so I did and waited for one of them to respond. I told myself I would give the app a four-day trial period and if nothing came of it, the app would be deleted and the idea would be written off like it never existed. I do admit that was an extreme response, especially since I was already sexually frustrated, but my patience was short and to me, this seemed like the only way to be.
Los, also known as the only man that responded to my swipe, must've heard my call loud and clear because he came through with a vengeance, sexy lips and a beautiful dick to match! We went from introductory texts to flirty phone conversations, first time meet-ups to an intimate dinner date, drinking and smoking to kissing and touching. Our first kiss was full of lust, decadence and need for skin-on-skin actions. The energy between us was electric, so much that the need to go further had to be pursued. I looked into his eyes and saw the same desire I had in mine; he was ready and so was I. I took his hand into mine, whispered the words "let's go" and led him to my bedroom. In complete disbelief, he responded "For real?" and I said nothing as actions speak louder than words. Slow tongue kisses, playful bites and desire on high made everything electric. From the first thrust of hard wood into my wetness to the sensuous moans that filled the air, I was not disappointed in any way. Los filled me up the way I wanted it; my cream flowed heavy on his phallus and mouth, all to create a beautiful experience that we would never forget but would recreate time and time again.
Riding his dick
Swerving hips
He's got a hell of a grip
On my creamy thighs
I know how to ride
Slip 'n slide
The ultimate high
Pussy so juicy deep inside
The look in our eyes made it true
He said "I'm so deep that I can feel you!"
This story had me getting up from my seat and applauding for her! As always, I encourage you to check out all of my blogs on nattiekai.com and nattiekai.wixsite.com/kaih, subscribe to my YouTube channel, leave a tip, and share with others that are kinky, like you!