Tell or Not Tell...
What does that make me?!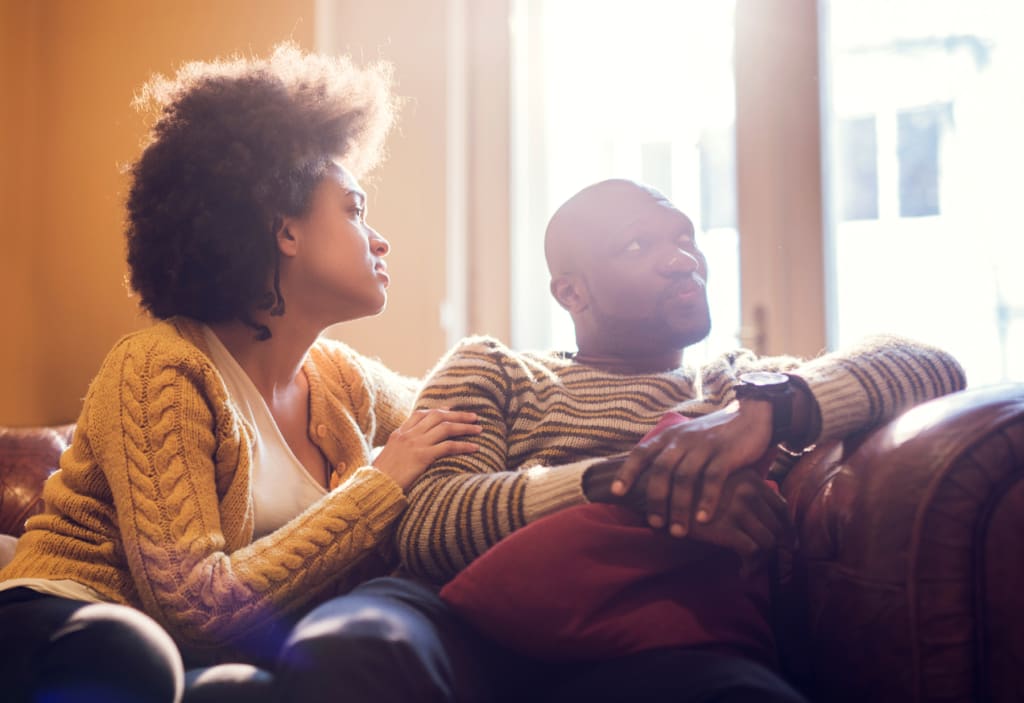 While it is my intention to turn you on with every blog I write, there are times when I have to bring something serious to your attention, as it is a relevant topic. I've mentioned the group I own on MeWe, called Mental Penetration—Kai Storm's Erotica Station, where I had a discussion about talking to your current lover about past love affairs. This topic came up after I saw a post on Instagram that said, "My past is none of your business! You'll either use it against me, or make me live through it again!" I had to ask myself, and others, about the validity of this post and statement.
I've done both, actually. I've omitted information when asked about past lovers with certain lovers, and at the same time, I've told certain lovers my past, and it's been thrown in my face when it suited them. Right now, being a single woman, I'm on the fence when it comes to this subject. The questions on my mind are: What should I do? Should I tell or not? Should I test my future lover to see if they can handle the information once it's revealed? It's a conundrum of sorts for me.
Based on conversations with other women and the responses in my group, I gathered many people had strong feelings on the subject either way. I'm sharing those responses here in this blog, in hopes of continuing the discussion among you, my readers. The first female response:
"I regretted telling Victor about my past life because, every time we had an argument, he would throw it in my face. All it took was one moment of comfortability, one moment of us having a regular conversation where I confessed to him that I had SEVERAL girl-girl relationships in the past, that I regularly had threesomes with my girls and their dudes, that I exchanged hand jobs for free weed, that I fucked the landlord for three months of free rent, and that I entertained sexual advances from men online... I thought he was ready to hear all about my past, and trust in the fact that I would never do that to him. He didn't. I was every whore in the book when he got mad at me, and when it was finally over with us, I promised myself I would never allow anyone to make me feel ashamed of anything I've done. If I'm not ashamed, you will not shame me! My current lover loves the fact that I eat pussy better than him. He's comfortable in his manhood, so if anything, it turns him on!"
The next male response was short, yet to the point I think:
"Well, it depends on how we connect, but I like to be honest. Hell, she may be interested in something I have done as well, or it'll give her a chance to walk away early, so she won't complain that she didn't know."
This female response seemed like the more popular among the Instagram followers of the post I saw, that started this discussion:
"Accept me as I am now! Don't worry about whose dick I've sucked, and how many times. Don't worry if I may have tasted a pussy or two; nothing in my past makes me a whore. It only makes me a well-rounded motherfucker! It means that I know exactly how to suck your dick til you cum. I can take all the pipe you're serving, and I can be the freak you want me to be! So, it's your choice: Do you want to get into bed with an apprentice, or an expert?!"
I'd take an "expert" swirled in "freak sauce," please... I'm just saying!
As always, I encourage you to check out all of my blogs on nattiekai.com and nattiekai.wixsite.com/kaih, subscribe to my YouTube channel, leave a tip, and share with others that are kinky, like you!