How Wine Defines Female Sexuality
Research shows wine defines female sexuality and imbibing of wine amplifies that particular trait.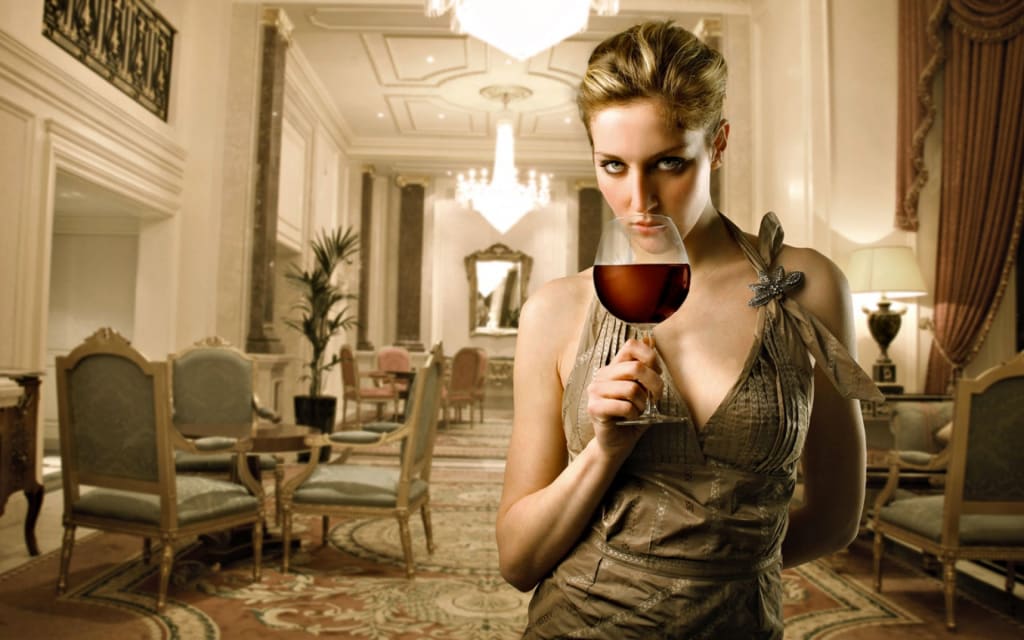 Her type of wine can determine your pick-up line. The wine a woman drinks might define her personality and offer insight into what makes her tick. Moderate imbibing of wine could increase your lifespan, provide you with protection against certain types of cancer, benefit your heart, and improve your mental condition. It can also lend insight into a woman's personality. Often, wine defines female sexuality.
Pinot Grigio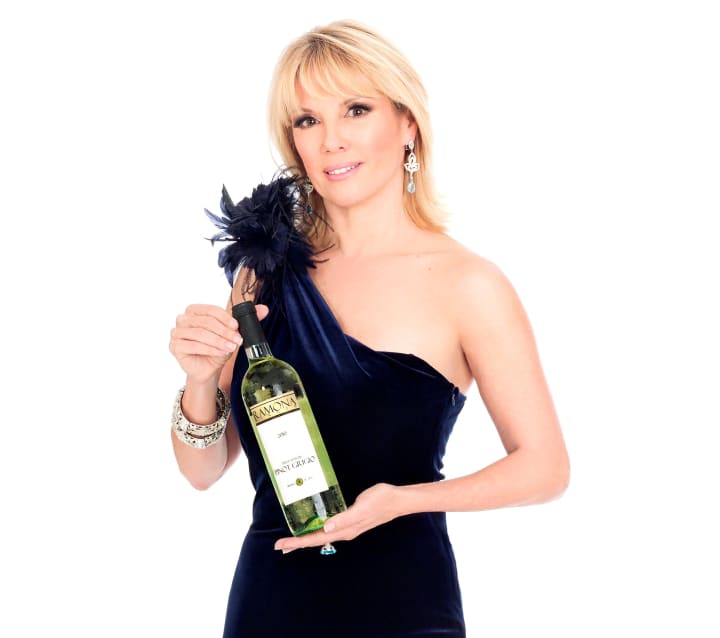 Pinot Grigio is one of the most popular white wine choices among women. This lightly flavored and aromatic wine is perfect for the woman who knows what she likes and sticks to it. Expect her to have a sense of humor, laid back attitude, and be in touch with the latest trends. Since this wine is infamous for a quick buzz, be ready for a good drunken time. This white wine lover is conscious of her health and takes pride in keeping herself fit and active and when it comes time for fun in-between the sheets, she is carefree and open to new ideas. She may not have a rack full of whips and flogs in her bedroom closet, but after a few glasses, she may be open to a playful spanking. She is most likely pursuing the most popular sexual fetishes. She is a passionate kisser and is not afraid of relationships or one night stands.
Be warned, Pinot Grigio is easy to down, so don't feel bad if she doesn't remember much in the morning. Infamous redhead Drew Barrymore was well known as a Hollywood wild child that best exhibits the sexual proclivities of a Pinot Grigio drinker. In recent years, Drew Barrymore has managed to calm herself down, even going as far as to start the Barrymore wine label, which makes its very own brand of Pinot Grigio.
Rosé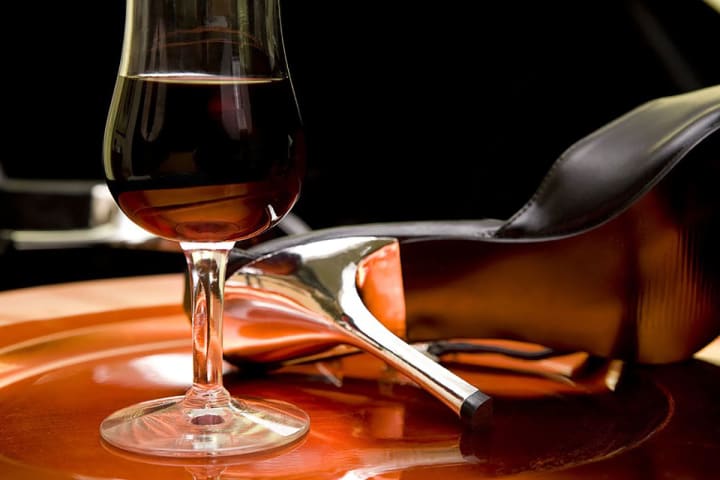 Then there are the women who are Rosé drinkers. Besides the fact that scientists have discovered that having a balanced intake of certain wines can decrease the likelihood of the development of dementia, Rosé drinkers have a tendency to fall madly in love. This is a girl after your heart. She is sweet, sensual, and full of charm. While other girls are rocking leather jackets and 6" stilettos, this belle prefers simple dresses and classy heels. Always invited to the party, you should expect her to have many friends and a happening social life. When it comes to relationships and sex she is up for a good time, especially when it comes to pleasing her partner, but don't be surprised if after a night spent together, she starts calling you boo bear and asking how many children you want. Try not to hold it against her.
A women who enjoys Rosé means well, is a romantic at heart and has a tendency to give second and third chances. Angelina Jolie is said to be a particularly enthusiastic fan of Rosé. She's well known for being sensual and passionate, but ultimately mysterious. Between film shoots, she loves relaxing with a glass of Rosé by Miraval while enjoying a bubble bath lined with sensual wine red pillar candles.
Chardonnay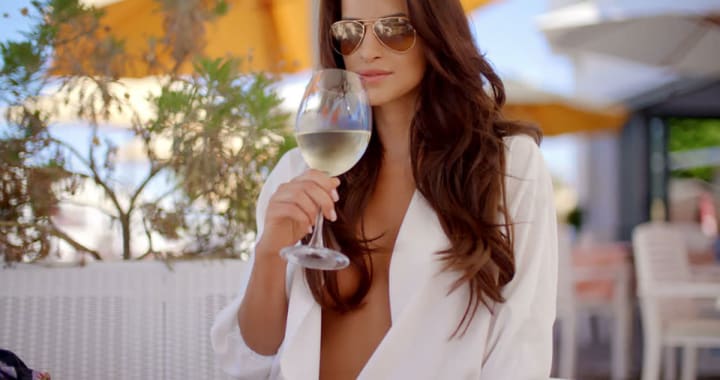 Let's not forget about Chardonnay, the other white wine. Unlike other wines, the make-up of Chardonnay varies from country to country, and so do the women who drink it. Not only does this choice have a higher alcohol content, but it also has a distinct taste that can be overpowering for some. Expect her to know what she wants and prefer to be in control. She is loud and outgoing and probably loves to use social media while under the influence, sharing with her friends how it's, "5 o'clock somewhere." She has no shame in her game, which could be great for a man when it comes to hooking up. She also loves to talk about herself. Ironically, even though drinking wine decreases probability of getting diagnosed with depression, sometimes all the talking can get pretty depressing. She will probably be very specific in telling you what she likes and doesn't like in the bedroom. Try not to stray too far from her orders while under the influence.
There is nothing scarier than an unsatisfied Chardonnay drinker. Olivia Newton John is a Chardonnay connoisseur. Her loud and outgoing personality is defined by her taste in wine. She has recently started her own wine label that will feature her own specially crafted Chardonnay. Her wine isn't available for purchase online, but as she waits for it to age she loves curling up on the beach with a glass Chardonnay and reading a wine country mystery novel, such as Chardonnay Charade by Ellen Crosby.
Cabernet Sauvignon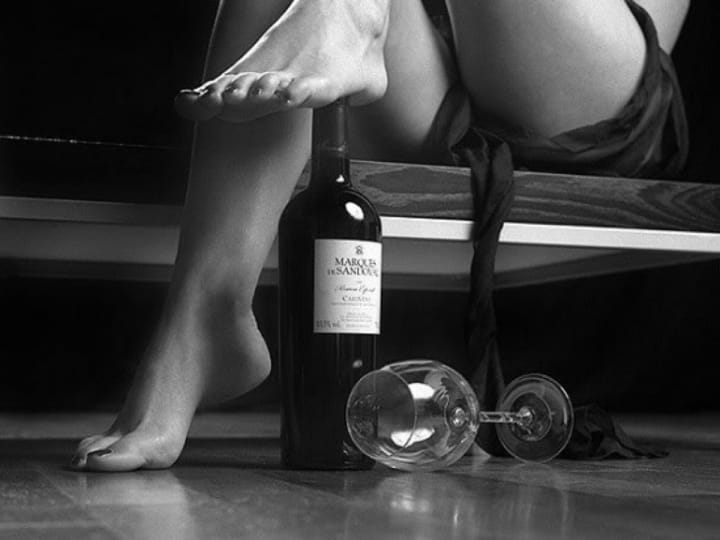 You're in luck if you know a woman who enjoys Cabernet Sauvignon. This super dark full-bodied wine is usually the choice for strong willed and opinionated women who like to be in control. Research has shown that red wine has anti-aging abilities. Cabernet Sauvignon drinkers tend to have higher degree of sophistication, minimizing any chances of a quickie in the bar's bathroom stall. Not because she doesn't want to, but because she doesn't want to ruin her expensive pencil skirt. She likes her lovers like she likes her wine, deep and powerful. While she doesn't need you to buy her drink due to her own success, she doesn't mind letting her alpha male play the role of provider.
A Cabernet Sauvignon drinker knows what she wants in the bedroom and while she may have a few ground rules, don't be surprised if she whips out a blindfold or a pair of handcuffs. Women can be as fickle as their choices in wine. Hockey alpha male Wayne Gretsky is famous for his wine vineyard and his specialty brand of Gretsky Cabernet Sauvignon.
Merlot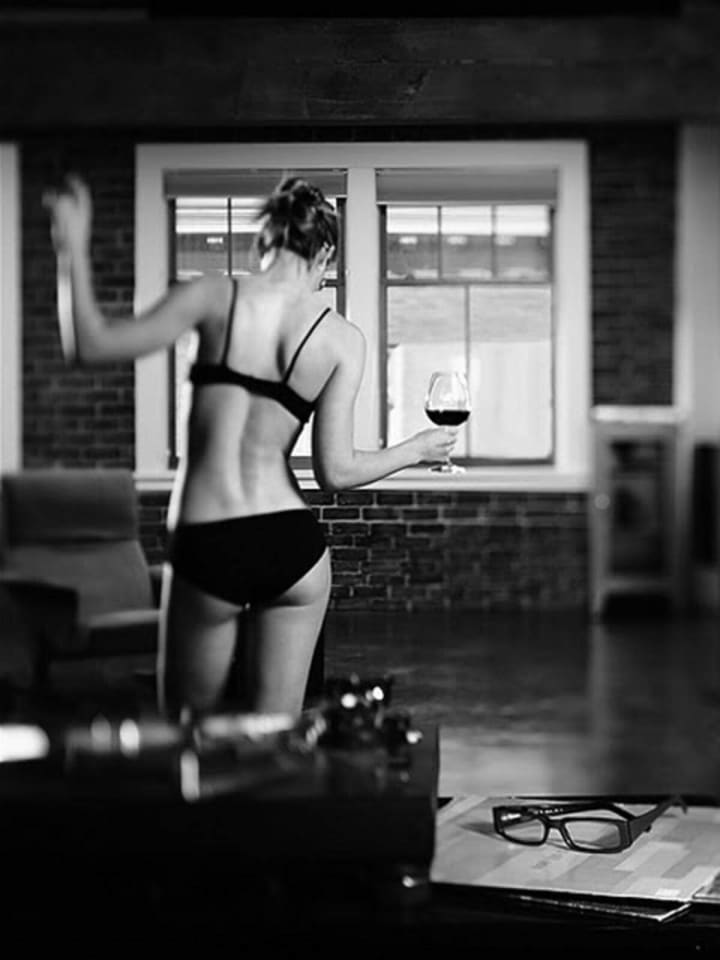 Known as the "easy to drink" red wine, a Merlot drinker is much the same, easy going and low key. She would rather spend a night in the house sharing a bottle of red than heading out to a club. Like her fellow red wine, Cabernet Sauvignon, she is sensual and passionate, but don't expect any leather corsets in her lingerie collection. If you are looking for a girlfriend, the ladies of Merlot are some of the best. Not only do they take care of themselves physically, but they are loyal and have no problem hanging with the boys.
Merlot drinkers may be hard to read. She may want to spice things up or keep things simple, but one thing's for sure, she's proud of how she likes it and feels no pressure to change just for you. The Coppola family is responsible for some of the most sensual and passionate films ever committed to the big screen. It's no wonder that their passion for film would translate so well to the world of wine. They have been producing excellent vintages for years and no wine best exemplifies this excellence than Merlot by Francis Ford Coppola.
 Champagne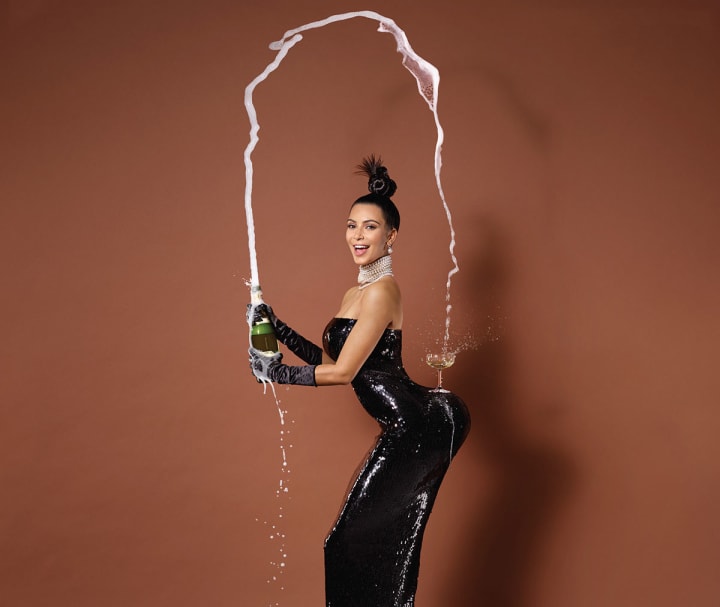 Finally, we have Champagne. Ahhhh, bubbly, the staple for all celebrations in life. From brunch mimosas to poppin' bottles at a party, women who choose champagne are out for a good time. They like to hit all the hottest spots and be surrounded by a similar crowd. Expect Champagne drinkers to be rowdy and loud in public but a seductress in the bedroom. While her social life may be up there in her top priorities she also cares a great deal about her appearance and goals in life. Just don't be surprised if she's willing to do whatever it takes to get what she wants.
When it comes to love and sex, bubbly babes are a coin toss. They can be passionate love makers one night and dirty-mouthed role players the next, or she could turn you down completely in fear of ruining her fresh blowout which she needs perfect for Sunday's brunch. No one understands the importance of celebrating with champagne more then Rick Ross. In many respects Rick Ross has been responsible for making Champagne become a part of Hip-Hop culture. It should come as no surprise that he would begin to produce his own line of Champagne called Belaire Rose to be used as the ultimate beverage of celebration.
About the Creator
A group of inappropriate, unconventional & disruptive professionals. Some are women, some are men, some are straight, some are gay. All are Filthy.
Reader insights
Be the first to share your insights about this piece.
Add your insights