How to Be Better in Bed - A Porn Star's Advice
Tips for boys and girls that want to make sex a mutually beneficial activity.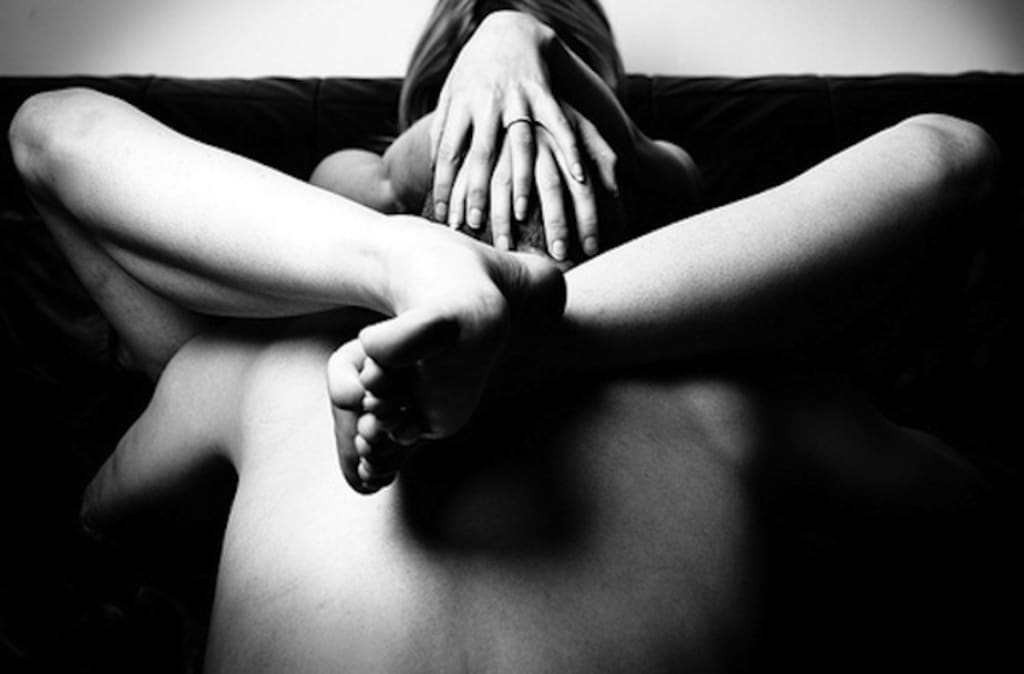 Kind of a click baity title because I know that everyone, no matter how awesome you think you are at sex, wants to be better. Just double check there isn't anything they missed off the old check list. I've had a lot of sex. It is fair to say I have had more sex and more sexual partners, both male and female, then most humans have in their life time. Yes, I do porn and a lot of those sexual partners were purely for on screen satisfaction, but shooting porn has taught me more about sex than any sex ed class or one night stand ever could.
I have been lucky enough to work with some of the best performers in the world, I have also been not as lucky and worked with some of the worst. Porn has taught me about fetishes I never knew existed, positions I didn't know were possible and how to give a blowjob, underwater, with your eyes open. Although I won't ever claim to be the best at sex in the world, I know a thing or two about it. I also know a few things people tend to do that are all bad. Some are due to lack of experience and some are just out of downright laziness.
I'm in a longterm relationship, I understand that sex in the honeymoon stage is not the same as sex two years in. Here's why: when you first meet, you see each other once or twice a week, you live separately the anticipation of seeing this new amazing person in your life is new and fresh and you want to have ALL the sex because you've just discovered that his penis fits your vagina and it feels fucking amazing! I get it, I've been there. I spent entire days in bed with my boyfriend when we first met, and I would love to have that again but the fact is, we are just too busy and we now have dogs and a mortgage. However, this doesn't mean we don't have sex, life moving along nicely for you and your partner is NO excuse for laziness in the bedroom. If anything that is the most important thing to keep alive in a relationship. I love my boyfriend to death and would give up pretty much any other activity to have sex with him, even after two years of learning each others irritating quirks, he still surprises and excites me every single day, and ladies a little appreciation blow job before he has to go to work doesn't go a miss.
So I am going to share some of my favourite tips, for both sexes, on how to be better in bed.
Tips For The Ladies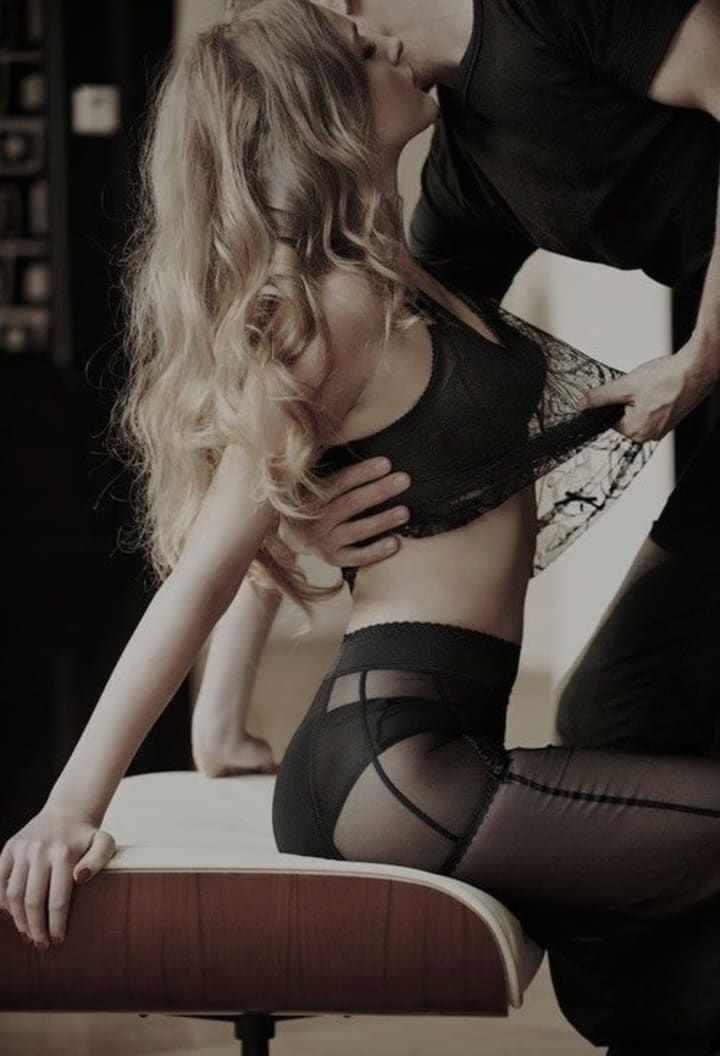 - Don't be lazy. You know exactly what I mean, I am guilty of it too upon occasion. In fact, porn taught me about giving back to my guy. Because porn showcases the girl, a lot of the positions need to be emphasised by yours truly. For example, if you're riding cowgirl, bounce your arse up and down so you control his dick going in and out of you. Maybe lean over and kiss his neck occasionally. Even if he's on top and you are essentially not doing anything, show him some appreciation, give him eye candy, grab your tits, claw his back, pull him in closer with your legs, make eye contact, moan his name.
- GIVE HEAD. Suck that fucking dick. Go on girl and don't be a little bitch about it. Don't lick the tip, get it in your mouth. Use spit, use eye contact, make noise, get the hands involved. Twist the wrist and mouth at the same time whilst teasing with your tongue simultaneously. There is nothing worse than a girl that doesn't give head or that looks bored doing it. Giving a blow job is one of my favourite things to do, I love making my partner cum. It turns me on, the more you put into it the more you will get out of it. Before I really knew what I was doing, I hated giving head. The trick is connection, always keeping the cock nice and moist, a little hand/mouth coordination and eye contact, give him eye contact. You are welcome.
- Don't forget the balls. They need love too.
- Some men love it, some men won't let you go near it. But I like to pay the asshole some attention and it does not go unnoticed. Just a little lick, sometimes thats enough.
- Make some noise. Moan his name, tell him what feels good. A connection with your partner is the best part of sex, otherwise you might as well be masturbating at home on your own. Men appreciate praise and being told that what they are doing feels good, if he's not quite hitting the spot just say something like "Down a bit baby, that's it like that" I also always say thank you to my boyfriend after sex. I'm cute like that.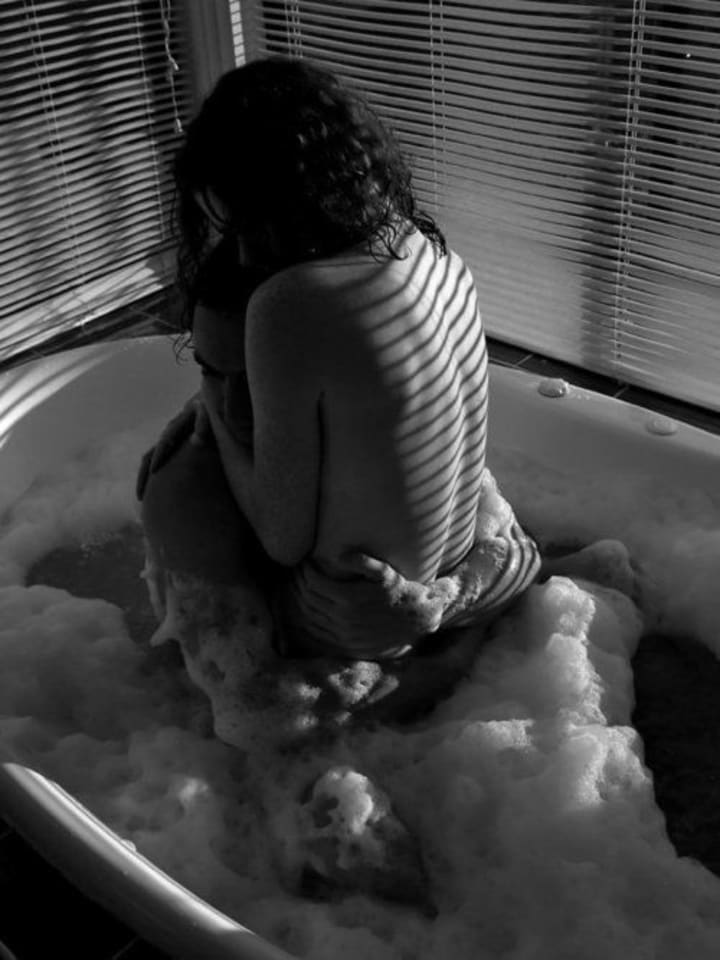 - Spontaneity is the best. Yes, sex is kind of a bed thing and we both go to bed at night and having an orgasm before I sleep is all very lovely but there is nothing better than sex when you least expect it. A quicky before your parents turn up for lunch, giving a blow job in the kitchen just because, masturbating in front of him while he's on the phone doing very important and boring business things. Keep it alive and exciting, it's one of the main reasons men's minds wander, if they aren't getting tended to at home they will look for it elsewhere.
- Be open. I'm not saying have a threesome if you aren't into it and you don't really want to bring another person into the bedroom, but on the other hand FUCK YEAH HAVE A THREESOME! Hire an escort, you never have to see or hear from her again. Or, on the less extreme scale, try new positions, have sex in the shower or after the shower when you're dripping wet, light candles, run a bubble bath together, use toys, try anal (I love anal), tell him your fantasies.
- Dress up. Even just once in a while. Surprise him with some amazing lingerie or some stockings and heels.
- Hygiene. This one goes without saying, and if you don't know that then you don't deserve an orgasm, ever. Have a shower, put on some deodorant, wash your hair. All the basics. I don't like to put too much soap down there because it can upset the PH balance but there's nothing wrong with keeping some baby wipes around and giving yourself a quick check if you know you are going to be getting frisky. On the other hand, pheromones are one of the things that make us attracted to one another and sometimes morning sex when I haven't showered is when my boyfriend goes wild for my smell, so when I say hygiene I mean, just don't smell like you live in a bin. Have some self respect if you want others to respect you.
- Insecurity isn't pretty. I am a hypocrite, because I am the most insecure person I know, and aside from hating my body and the way I look and frequently wishing I could turn the lights out during sex, I also constantly worry if I have a double chin from this angle, smell/taste ok, have bad breath, have bad hair and a number of other, completely horrific and off putting thoughts that I wish wouldn't plague me during my favourite activity. Luckily my boyfriend knows I'm a headache and loves me anyway. Oh, and if you think doing porn means I must be super confident in my body? Think again, doing porn has destroyed any shred of body confidence I ever had, want to know why? Because now I can watch myself have sex, from every possible angle. Yep, even the really bad ones. But I try and stop bringing up the fact I think I'm fat and ugly DURING the act. Don't go bouncing on his dick and say "oh god I'm so fat don't look at me." Just think it, and cry about it in the bathroom after.
 Tips For The Men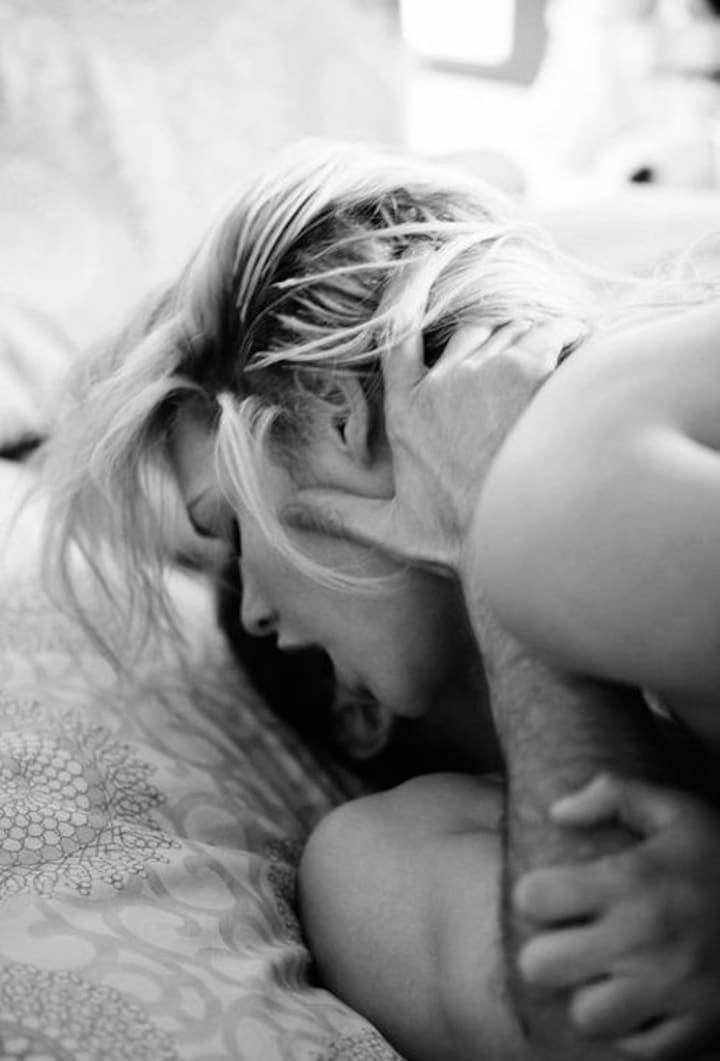 - Foreplay exists for a reason. Just because your dick is rock hard doesn't mean her pussy is wet or ready. Foreplay is one of my favourite parts of sex, but I like it when it's really drawn out, so maybe it starts earlier in the evening or when you're out, secretly when other people are around, maybe stroke her thigh or touch her under the table. When you get home, kiss her neck, rub her gently over her underwear. I want to be wet and shaking, begging to be fucked. That's what foreplay should do. Don't blast through it, rushing sex is like wolfing down food, yes you're hungry/horny but afterward you feel a bit like you wasted it. Don't get me wrong, a quicky is fucking awesome when you've only got 10 minutes, but when you want to make love and enjoy sex, really let it last.
- On the complete opposite site of the spectrum to what I just said. You know those guys that brag that they 'fucked her all night' if that's true (which it never is) she probably fucking hates you. No one wants their pussy fucked raw for hours on end. It's not pleasurable. I like sex to last around half an hour, if you are super horny then just chill and go again in a bit. Let it build back up again, don't just pound away at her like a jack rabbit while you screw your face up and concentrate on not cumming. This reminds me of so many pleasureless porn scenes. There is nothing erotic about watching a guy go red in the face and stare straight ahead while he essentially drills you a new vagina with his dick and tries his hardest not to cum.
- Eat. The. Pussy. Eat her fucking pussy. This is not optional?! Eating pussy separates the boys from the men. I LOVE having my pussy eaten, especially when it's done right. I like to be eaten out before sex for a few minutes just to get my legs shaking, after a few minutes of having my clit teased I will be begging to be fucked. When you go down there, don't just slobber all over it. Much like sucking dick, there is a tender art to pussy eating. I know how I like mine eaten and, having eaten more than a few in my time, both on and off camera, I know that most girls are the same. Start by teasing her clit with your tongue. The clit is at the top of the vagina and looks like a tiny button, for those of you that seem to have no idea. That button wants to be pressed. By your tongue. I like to start with light licking and breathing and then speed up, I introduce one or two fingers when she starts getting in to it. Which brings me to my next point.
- Fingering is a tricky one, I have been with so many guys (and girls, which worries me even more) that just stick their fingers in and start stabbing away at my delicate female organs. What is this? Why do you think that feels good? Especially you girls that do it, because lord knows that isn't how you treat your own pussy. Insert two fingers, gently, hook them up slightly (don't scrape the insides out) and move them back and forth slightly. Simultaneously lick the clit and voila. Orgasm central.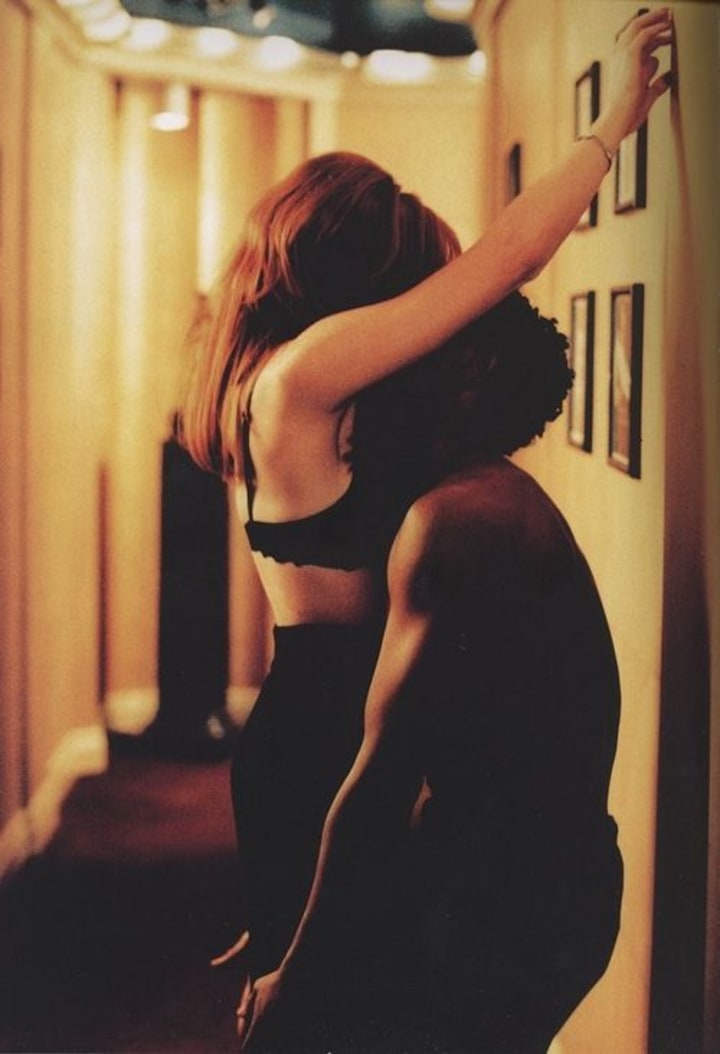 - Please dear god, don't say things like 'Do you like my dick?' I am going to be honest with you; 9/10 dicks are the fucking ugliest things I have ever seen and if I answered honestly to the guys that have asked me this during sex, a lot of the time the answer would be 'fuck no. shut up and do something with it.' Luckily my partner does have a really good looking dick and I tell him frequently, without being prompted by stupid, mid coitus questions.
- Insecurity isn't pretty. It's not just us girls that get insecure. There is nothing uglier then a guy that is constantly searching for sexual reassurance "Is my dick big enough?" "Am I the best sex you've ever had?" mother fucker if I have a compliment or a complaint I will hand it to you straight up, stop fishing for compliments because you might not like the truth nugget that comes out on the end of your fishing rod.
- Stop eating my face. I'm talking to you, washing machine mouth. If my face is covered in your spit after we kiss, there is a problem. Stop right there and reevaluate. Kissing is so wonderful and sensual, it's one of my favourite things. Sometimes I wish I could just lay in bed and kiss and cuddle my boyfriend for hours. I don't even need to have sex, sometimes that's all I want.
- Compliments are everything. It makes sex so much more enjoyable for me when I'm told I'm beautiful or that what I'm doing is good. Tell me more! Please, please keep talking.
- Last of all, much like for the girls. Just don't be lazy. Sex is mutual, even if she's on top doing the work, touch her, moan, look at her, talk to her, kiss her, grab her hips or her thighs. Interact! You are engaging in the single most intimate and physical activity we as human beings do! Sex should be a shared experience not just beneficial for one party and a chore for the other. (Side note: I am guilty of being a lazy orgasm hog and I apologise to my boyfriend for when I do this).
To be honest, I've heard men say that women are good in bed just by being there, but I disagree, there is a difference between having sex and actually enjoying sex. Making an effort goes a long way for you and for him.
About the Creator
Born and Bred Londoner, Mother to baby Roman and my two pooches, Plant Eater, Yoga and Aerial Teacher + Learner, Music Maker... was once in Game Of Thrones, was once a Penthouse Pet, used to win awards for getting naked.
Reader insights
Be the first to share your insights about this piece.
Add your insights