Hottest Japanese Porn Stars
Japanese porn stars have been killing it in the West — and that's why the hottest porn stars of Tokyo are worth checking out online.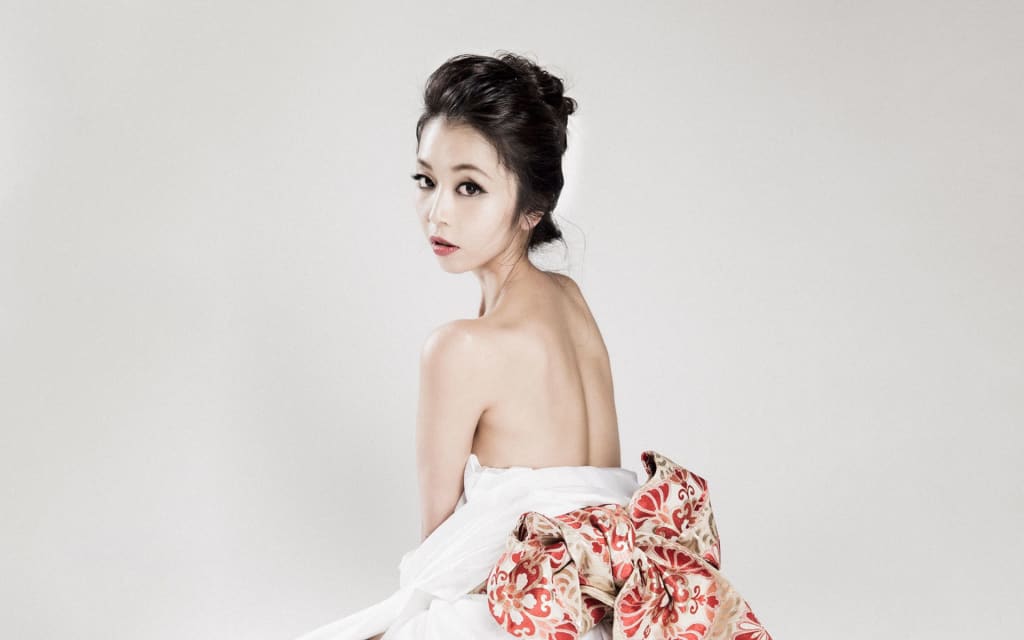 Japan is known for many things — anime, delicious food, extreme fashion, and of course, porn. Though the country may be most well-known for producing crazy tentacle porn like the stuff you might have seen in La Blue Girl, their X-rated industries have a lot more to offer than just animated babes being plowed by plants.
Porn stars in Japan are smoking hot, and that's why they're getting international recognition. If you want to check out the sexiest cuties from Tokyo, you'll love this list of the hottest Japanese porn stars in the industry right now.
Marica Hase is a legend among Asian pornstars. Along with being known for her innocent, almost fairy-like appearance, Marica made history by being the first Japanese Penthouse Pet to ever hit the cover. That alone is a testament to how successful she is.
When she's not shooting porn or modeling for magazines, Marica remains incredibly humble and down to Earth about her achievements. She loves to Tweet about her favorite TV shows and show off the fun times she has with friends. Somehow, knowing she's so humble makes her even more attractive—if that's even possible.
Among Japanese AV idols, Anri Suzuki's name is about as golden as can be. The petite porn star is known for having a very doll-like face and for having large, natural breasts. Her sexy tease videos are legendary, her swimsuit shoots are phenomenal, and few ladies can make sex look as elegant as she does.
Fans of slender women with surprisingly large breasts will love Anri's work. But, let's be real—one look at her is enough to make anyone want to check out everything she has to offer. In recent years, she's started to gain mainstream media fame in Japan. Hopefully, we'll see her work more frequently in America, too.
Aino Kishi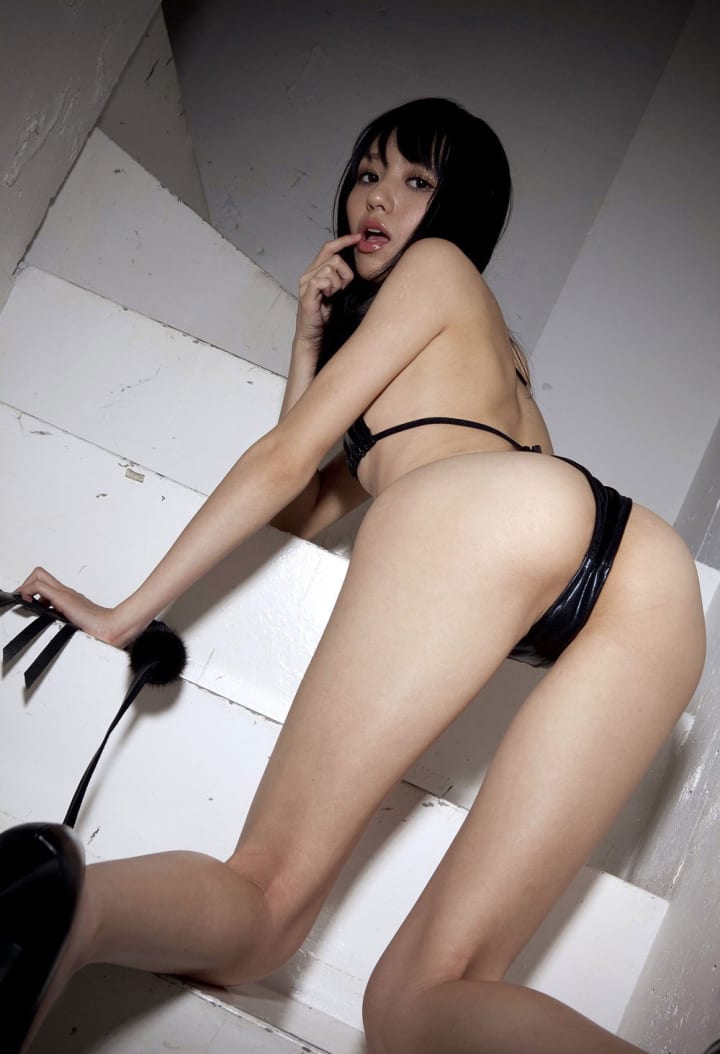 If you were to see Aino Kishi fully clothed, you'd never expect her to be a porn star. She just looks so innocent! However, make no mistake about it, she's a very famous porn star who's become legendary for the way she flirts with viewers on camera.
When she was active in the adult film world, she was known for being a popular gravure model and major AV porn star. By the time she retired, she was regarded as one of the hottest Japanese pornstars to ever live. Nowadays, she's a singer—and she sounds amazing!
Tsubasa Amami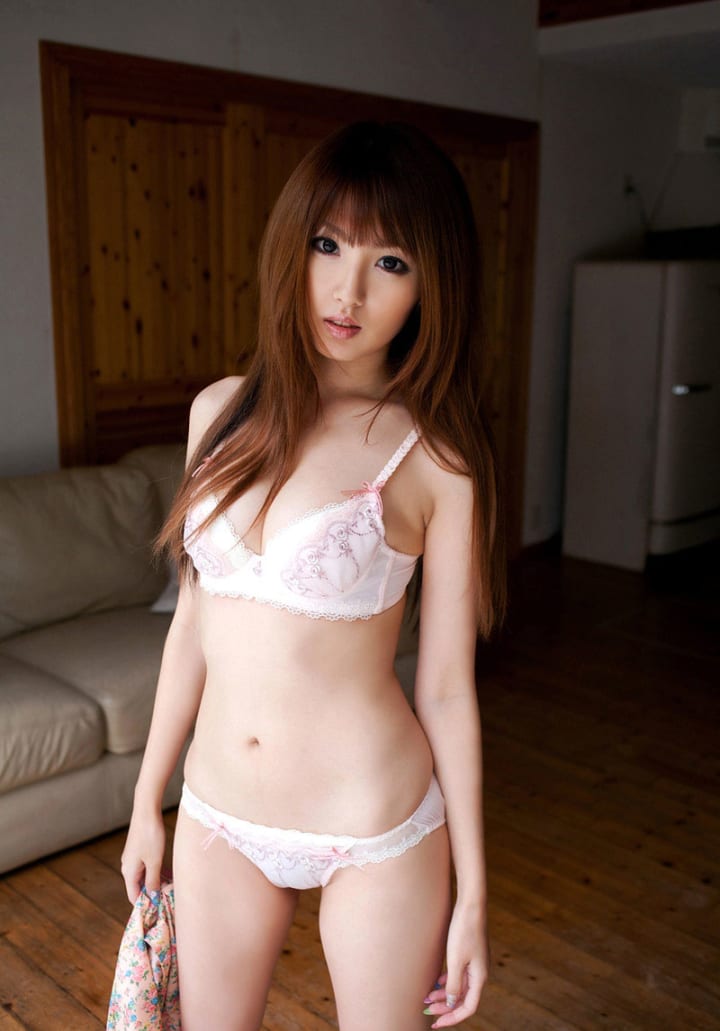 Petite, innocent, and at times, just a little bit mischievous, Tsubasa Amami is exactly the kind of girl who you probably had a crush on—if you liked the "good girl" type at school. She's a master at seeming innocent when clothes are on, and keeping up that cutely-sexy-innocent look when she's on camera.
If you love the idea of seeing the naughty side of the "good girl," Tsubasa Amami will quickly become a favorite of yours. Of course, fans also happen to enjoy Tsubasa Amami's absolutely beautiful behind.
Yuna Shiina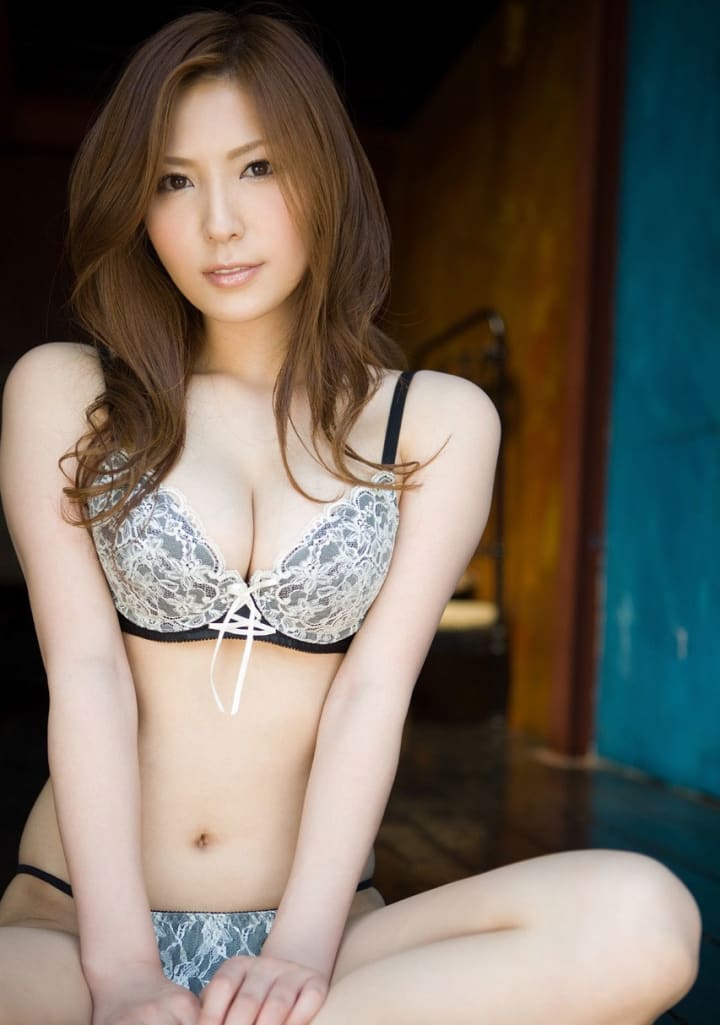 Yuna Shiina gives off the vibe of the sexy, confident, and elegant girl you always wished you could approach—but somehow still has a very youthful face and figure while she does it. In other words, she's the best of both worlds and always knows how to rock it on camera as a result.
Like many AV idols, Yuna Shiina got a solid fanbase thanks to her busty figure, piercing eyes, and long, slender legs. One quick look at her videos, and you'll soon understand why she's one of the best.
Sofia Takigawa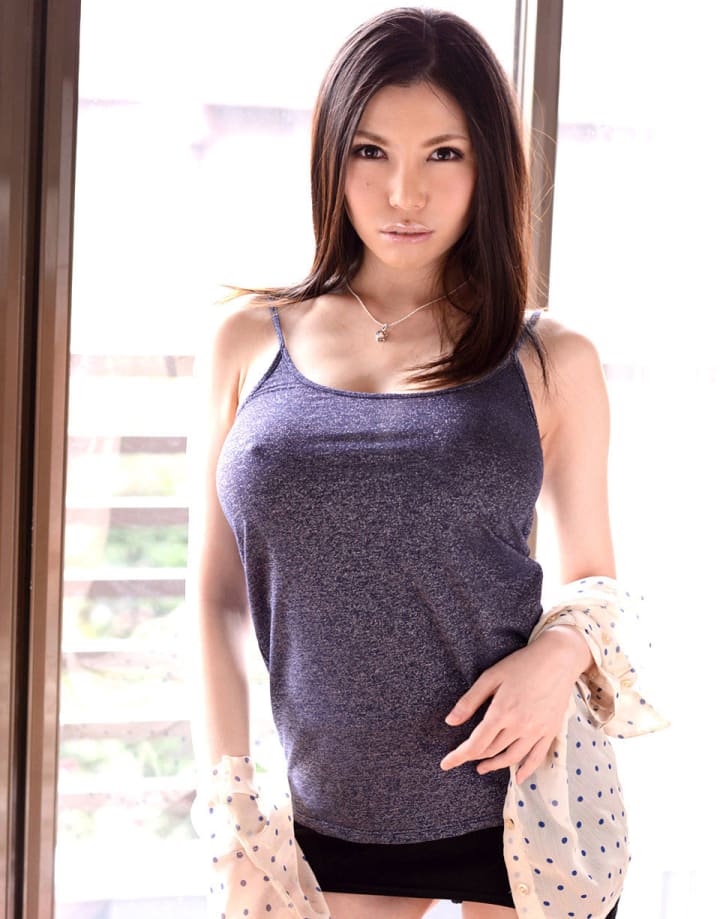 Sultry and sweet at the same time, Sofia Takigawa knows very well that she's one of the sexiest Japanese adult film stars of all time. After all, with a figure like hers, it's hard not to end up gaining tons of fans who end up fantasizing about you.
On camera, Sofia Takigawa's piercing eyes and soft features make her a force to be reckoned with. If you love emotive porn stars who really get into their roles, you need to check out what this lady's work is like.
Ichinose Ameri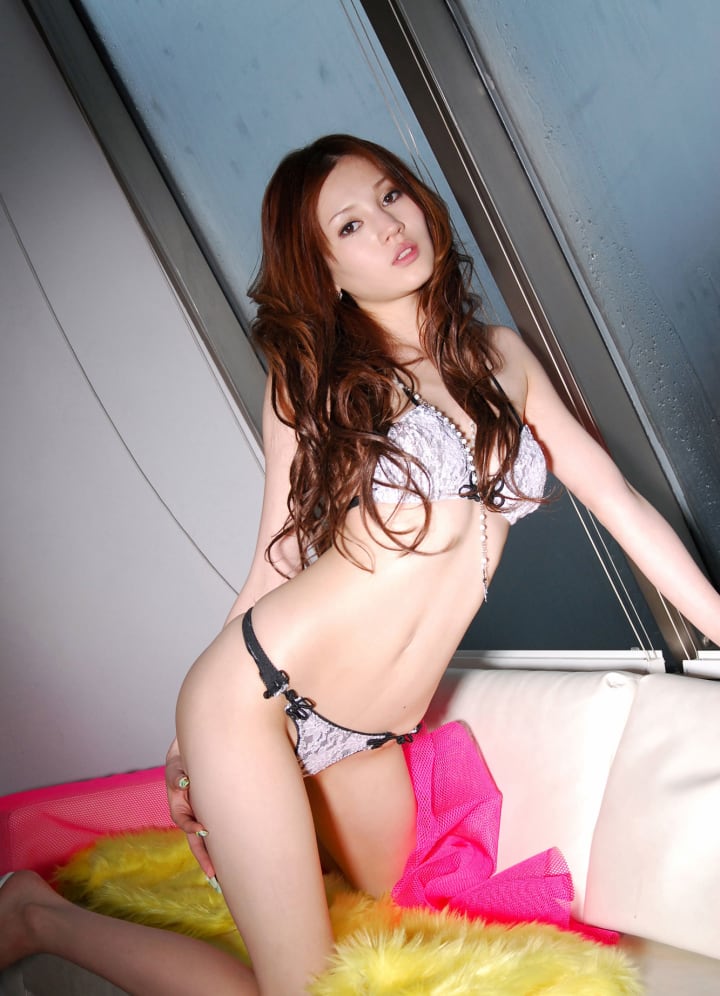 Whether you want to admit it or not, chances are very high that you've fantasized about someone who has the vibe of Ichinose Ameri in the past. She's elegant, but at the same time, carries that edgy je ne sais quoi that draws people closer to her. Ameri really walks a fine line between innocent and wild, and that drives viewers nuts.
Looks-wise, Ichinose Ameri is what a lot of women wished they'd be. She's got a slender, toned physique, perfect skin, and warm brown eyes that make you want to melt. You can't go wrong with Ichinose Ameri.
Yua Aida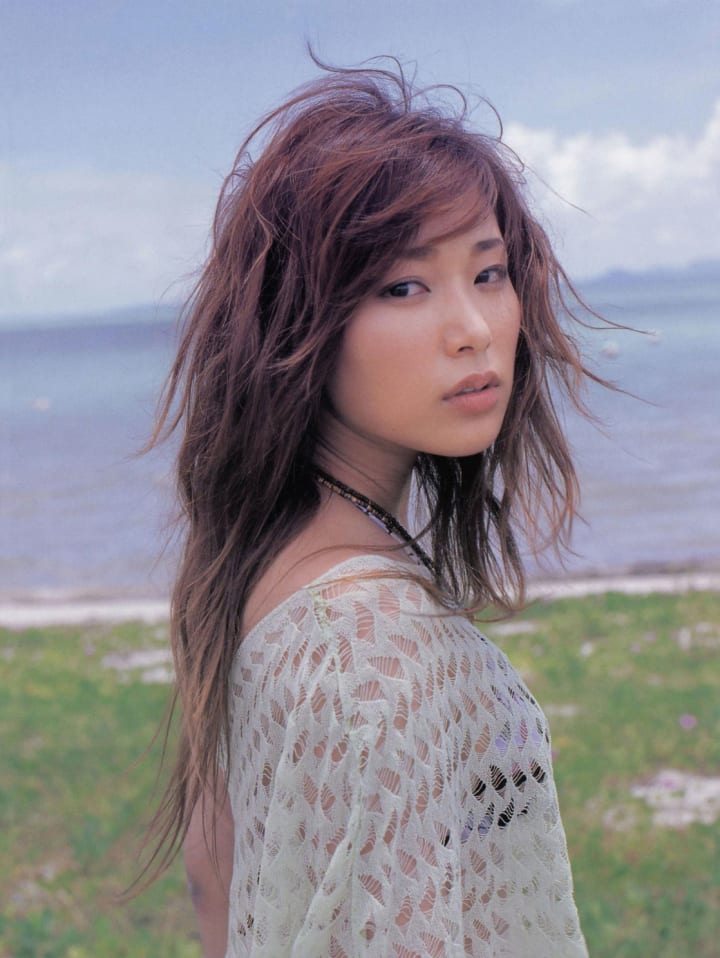 Busty and peppy Yua Aida needs no introduction in her home country of Japan. She's known for being one of the top gravure models of her time, and while she was active in Japan's AV scene also became known for her sex films.
The thing that makes Yua Aida so irresistible is that she always manages to keep an innocent-cute look on her face, no matter what she's doing. With an adorable smile like hers, you end up wanting to seduce her and also just give her a hug at the same time.
Miyabi Matsunoi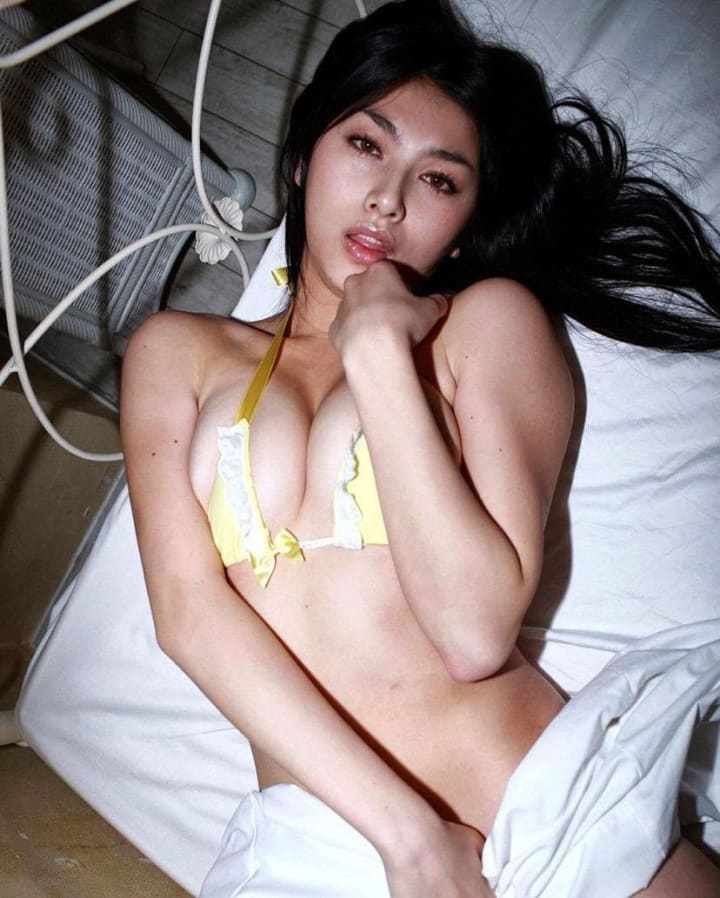 At 30 years of age, Miyabi Matsunoi remains one of the top porn stars in Japan and still regularly receives awards for her acting.
A lot of her success can be attributed to the fact that she looks so youthful, and to the fact that she's also strikingly beautiful. Of course, to get to her legendary status, you need a lot more than good looks. She's talented at adult films, a great model, a wonderful actress, and even has a good singing voice. Make no mistake about it—the recognition she gets, she rightfully deserves.
In the porn industry, Asa Akira is a legend. She's known for her slim figure, her perfect booty, and for having a super sexy outlook on life. Needless to say, her anal scenes and blowjob scenes are notorious on a global level.
Stylish and at the same time, totally wild to the core, Asa Akira is the name people recall when they think of sexy Asian women. Along with being an awesome adult film star, Asa Akira is a prolific sex writer and public media figure. She's got brains and beauty, and she knows how to use it, all to make people smile.
Ai Kurosawa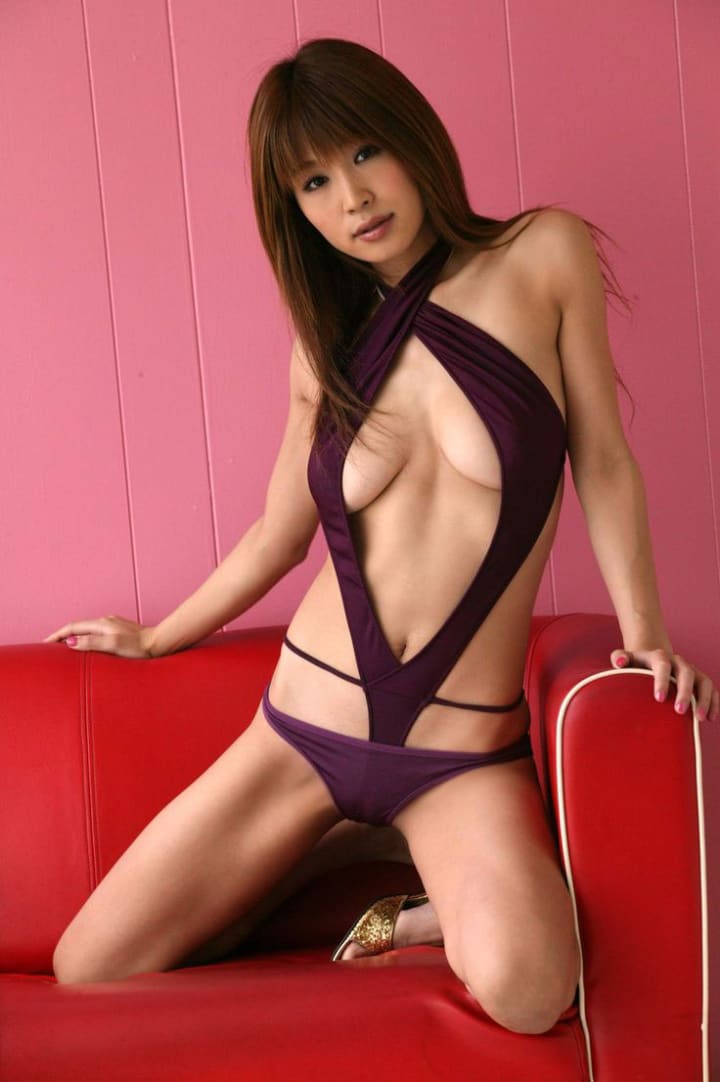 Did you know that "ai" means "love" in Japanese? Ai Kurosawa has become known for her perennially youthful look and demeanor in Japan, but in the US, she's known for her slender figure and beautiful smile.
Though she's retired from the adult film industry, Ai's work still remains legendary among fans of AV goodies. It's easy to see why; her work sizzles and she knows how to tease viewers with her flirty facial expressions.
Hitomi Tanaka is a statuesque brunette with a toned body and innocent eyes. She regularly uploads classy nudes and teasers to her social media, so if you love girls who play "naughty but nice," she's your new dream girl.
Of course, Hitomi Tanaka is known for one body part in particular — her absolutely spectacular natural boobs. They're some of the largest in the porn industry, and when you notice how petite the rest of her is, you'll understand why she's so famous for her proportions.
Yui Hatano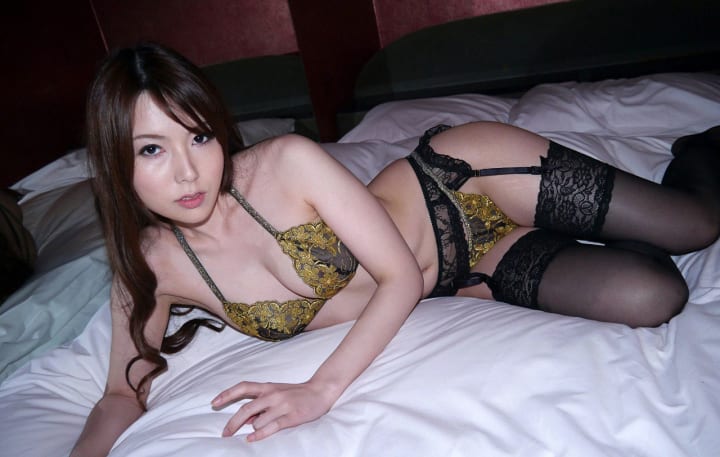 Yui Hatano has the aura of the geeky-cute girl who you had a crush on in science class, but never quite had the guts to speak to. With her love of all things cute, her noticeable dimples, and her gorgeous body, it's easy to see why Yui Hatano is so popular in porn.
Yui has earned lots of awards for her excellent videos, her adorable demeanor, and for the fact that she's just an awesome porn star to follow.
You can follow her Twitter @Yuihatano88.
Sola Aoi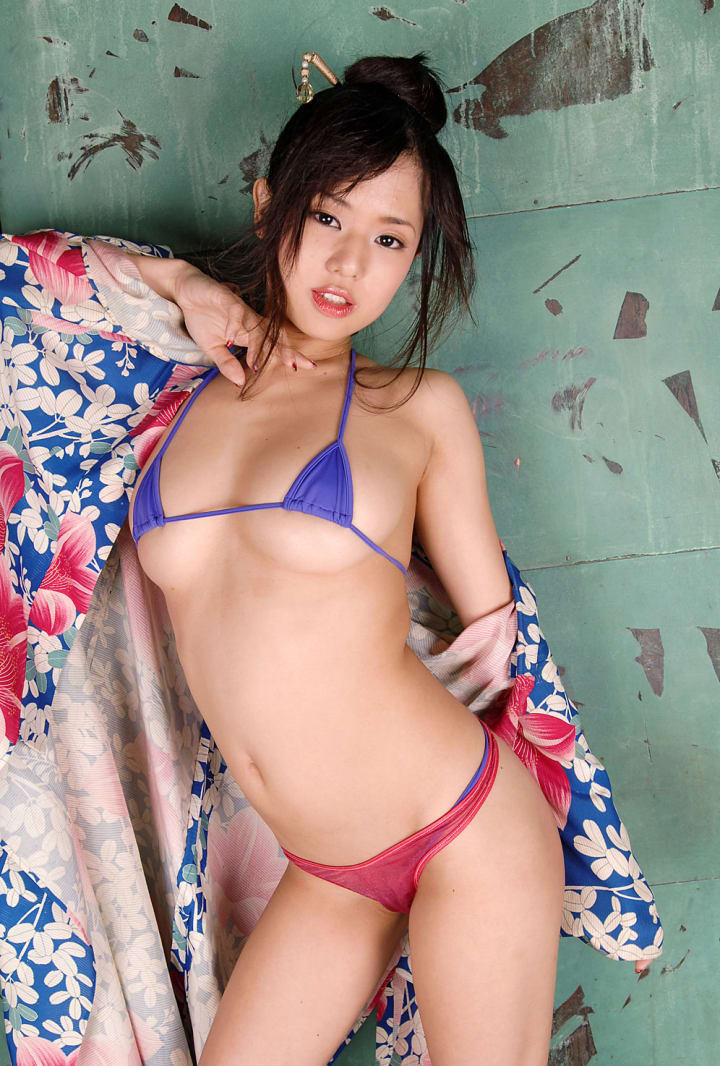 Sola Aoi is one of the hottest Japanese girls, and she's gained a massive following in both America and China because of it. The busty Japanese model isn't just a porn star, though. She's gained a number of acting jobs, is a nude art model, and happens to be a public figure in her home country.
Sola's claim to fame are her perky boobs, and for having one of the most epic asses in porn. That being said, not all of her top movies are porn. She's also starred in Lazy Hazy Crazy, The Egoists, and Big Tits Zombie — a horror-comedy based off a hit manga. Aoi's talent is obvious, and that's why she's killing it in porn, mainstream movies, and everything else she puts her mind to.
You can follow her on Twitter @aoi_sola.
Eri Hosaka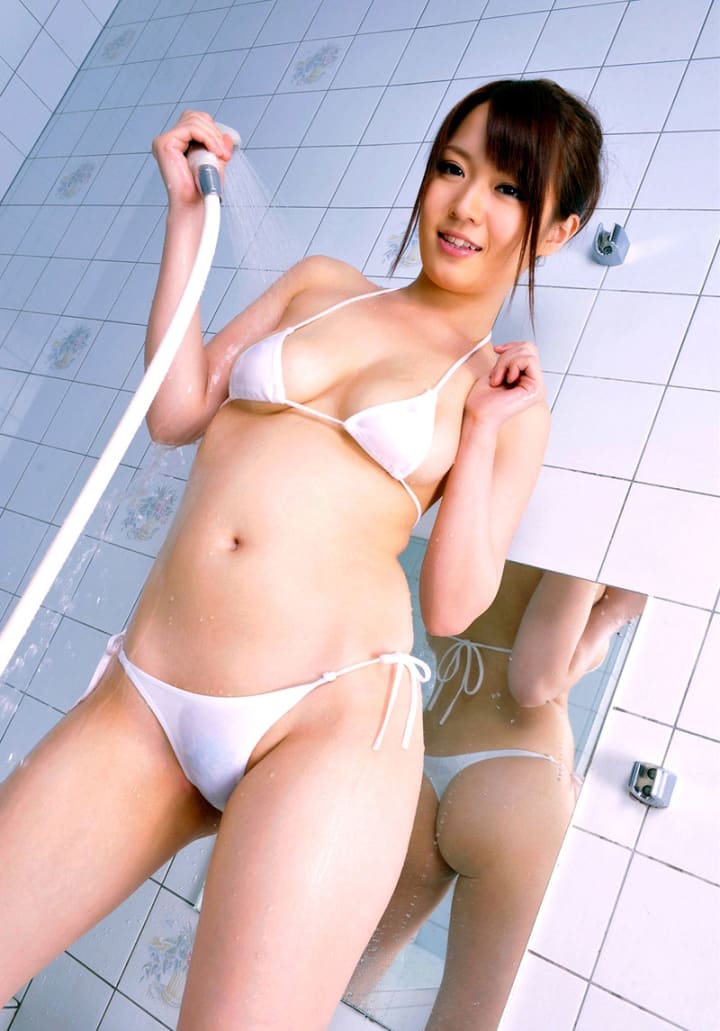 Eri Hosaka isn't very active on social media, but that's totally alright. She's still one of the hottest Japanese porn stars to gain fame abroad, and that's all due to her long legs, perfect pout, and the way she just manages to look so innocent — even when she's doing seriously intense B/G scenes.
With Hosaka, you always get the feeling that you're watching someone break their virginity. That's pretty hot, and that's why she's one of the most popular models to come from Japan in recent years.
Ai Uehara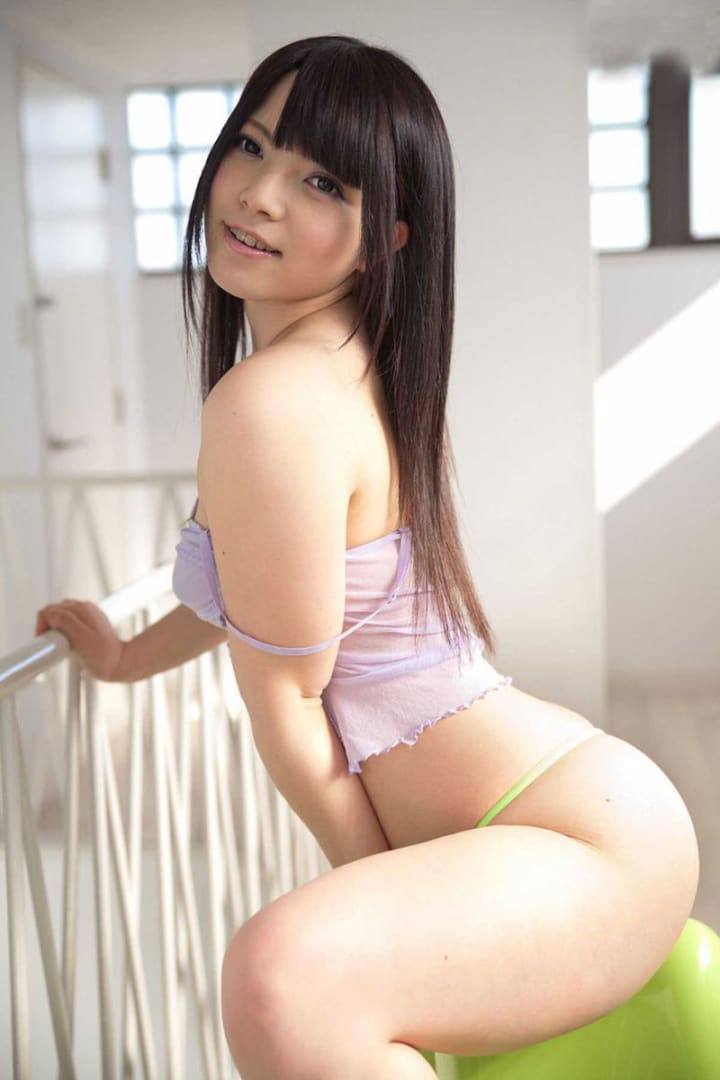 Ai Uehara is incredibly sexy, but not in a typical porn star way. This natural beauty hails from Fukuoka, and has rocked the porn world in ways few could. Her petite and perky breasts were phenomenal, and so was her perfect smile.
Though she's technically retired from porn, her videos are still available throughout the net. From what we can see on Twitter, it also seems like she's still in the adult industry in some measure. So, she remains one of the hottest Japanese porn stars in the world right now.
You can follow her Twitter @AI_UEHARA_AVP00.
Amami Tsubasa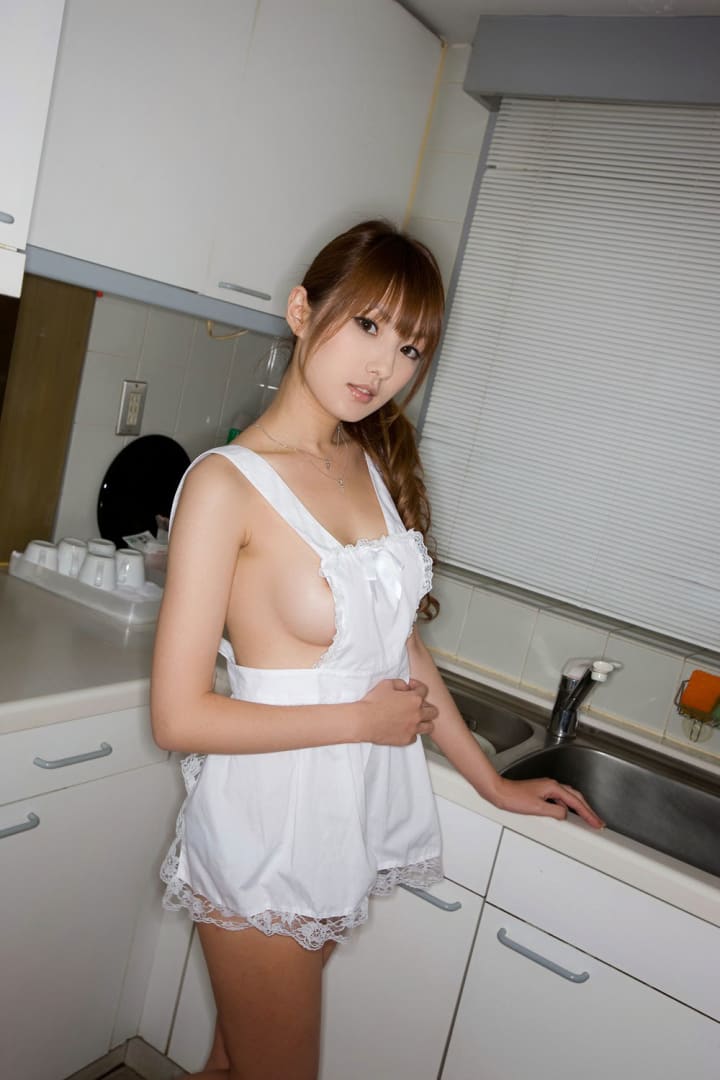 Quirky, cute, and extremely classy, Amami Tsubasa is a whole lot of personality in a tiny (but sexy) package. Tsubasa's got the vibe of the wild party girl who has a sweet side to her that makes everyone love her. In terms of her persona, you can't really get more attractive than Tsubasa.
Folks who love slender, youthful ladies with a surprisingly elegant side to them will love Amami Tsubasa's work. She manages to keep viewers amazed at how classy and spicy hardcore sex can be.
You can follow her Twitter @Amamitsubasa000.
Fuuka Takanashi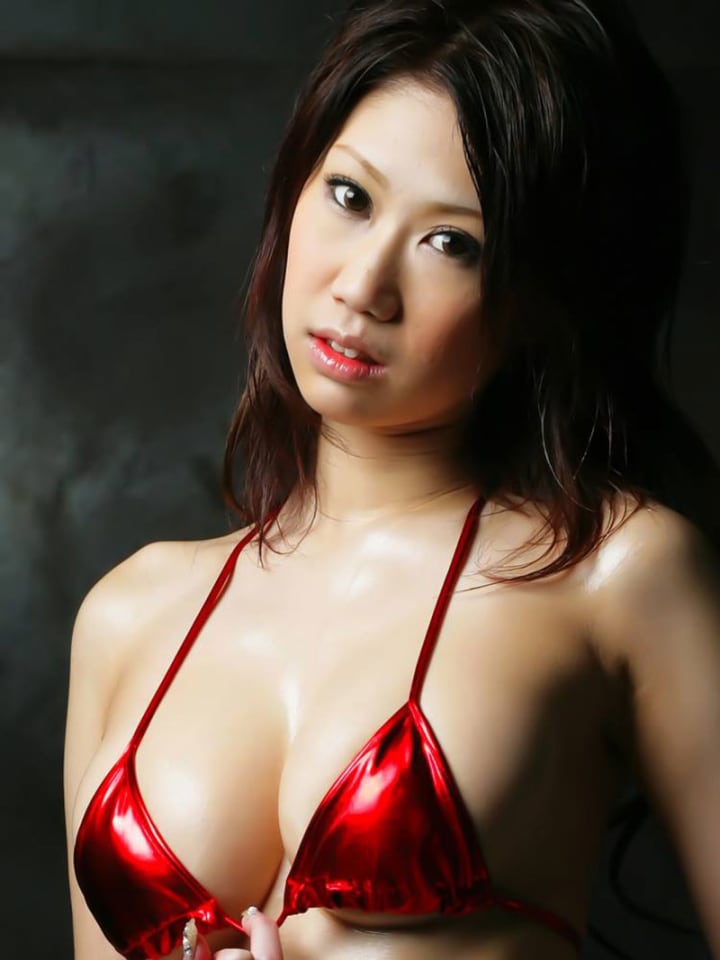 Fuuka Takanashi is one of those JAV models who knows how to work it on camera, especially when it comes to oral sex shots. The way she looks at the camera while she's going at it, paired with her stunningly slender body, would make any viewer weak in the knees.
She might not be on social media, but that doesn't mean you shouldn't check out her work. She's incredibly hot and has gained a strong cult following because she's one of the sexiest porn stars to come out of Japan in decades.
Harumi Asano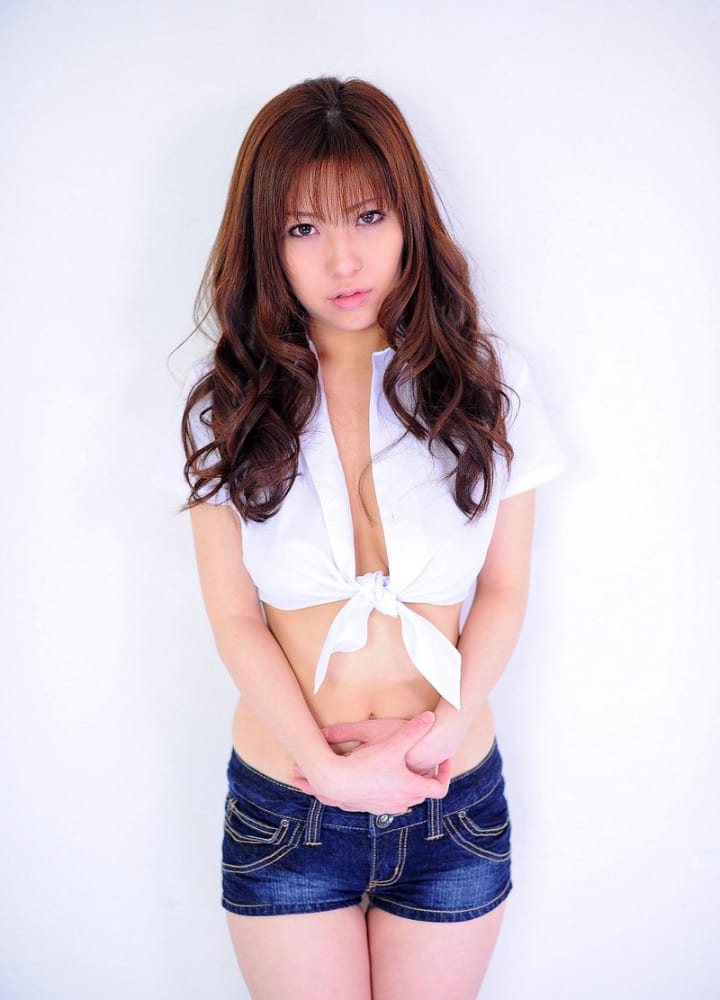 Harumi Asano hails from Aichi, Japan — and has been one of the hottest Japanese porn stars to hit internet videos in years. Slender, busty, and strikingly beautiful, she's old enough to technically be a MILF in the industry, but doesn't look a day over 18.
Much like others on this list, she's not a fan of social media. While following her online might be hard, the truth is that it's still remarkably easy to find JAV videos involving her beautiful behind. So, all is not lost. You need to check her out, if you haven't already.
Arisa Misato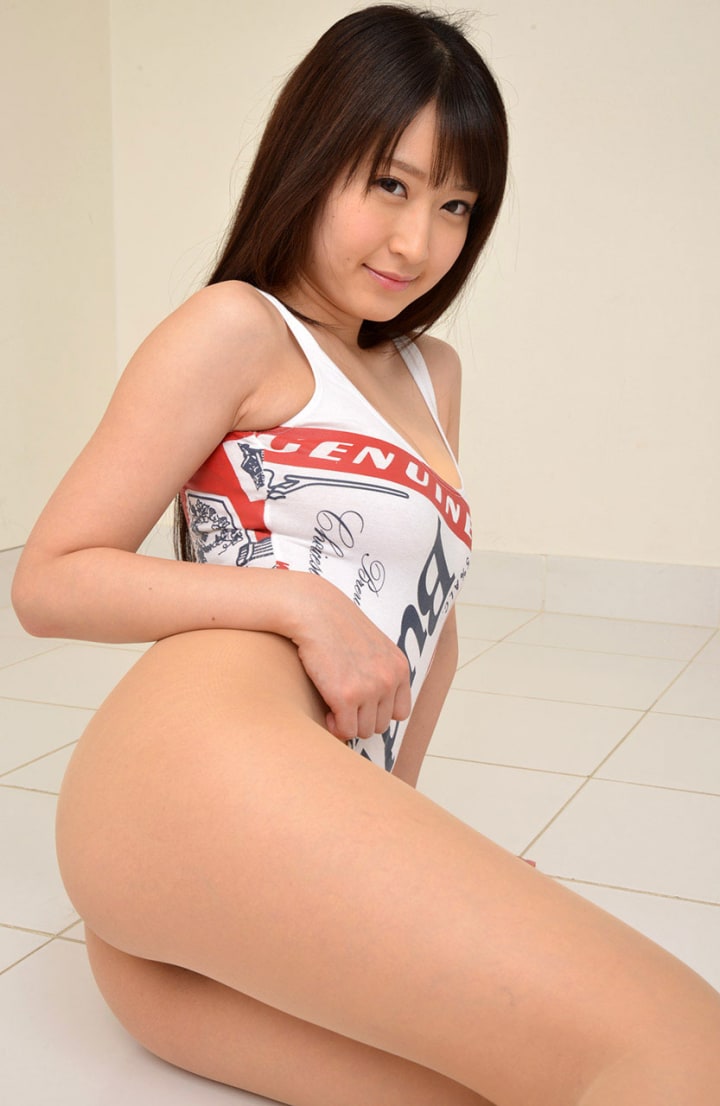 Arisa Misato is one of the few Japanese porn stars who's aware of her Western following and does what she can to interact with them. Misato's a straight up JMILF (Japanese Mom I'd Like to Fuck) who has an approachable camera personality, long legs, and a cute smile.
So, in other words, she's one of the sweetest Asian porn stars you can follow on social media. Fans of long brown hair, the exotic girl next door, and AV idols need to take a look at what Misato has to offer.
You can follow her Twitter @officialArisaM.
Momoka Nishina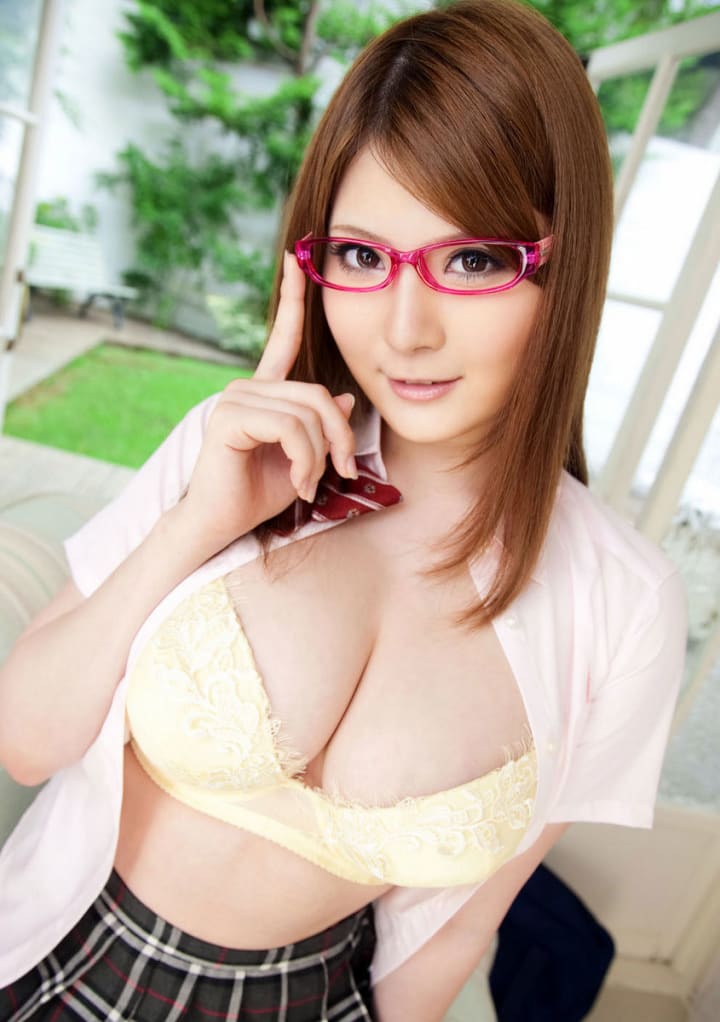 Japanese MILF porn is amazing, and if you haven't seen it, you need to check out Momoka Nishina's work. As one of the hottest Japanese porn stars to work the MILF angle, Nishina's adorable face and large breasts are epic examples of why she's such a hit online.
Momoka Nishina also has an amazing behind, and perfectly muscular-yet-soft legs. She looks amazing in stockings, and regularly wears them when she's making movies. Needless to say, she's a hit with people who love a good pair of legs.
Many Japanese porn stars are known for having active Twitter feeds, but for Anri Okita, her social media claim to fame is having one of the hottest porn star Instagram accounts in the world. Oh, and she also has absolutely massive breasts.
Anri Okita is one of those porn stars who always looks elegant and beautiful, even when she's doing X-rated stuff. She also cosplays, so if you have a thing for cosplayers, she's the new fantasy you've been dying to see.
Yuki Jin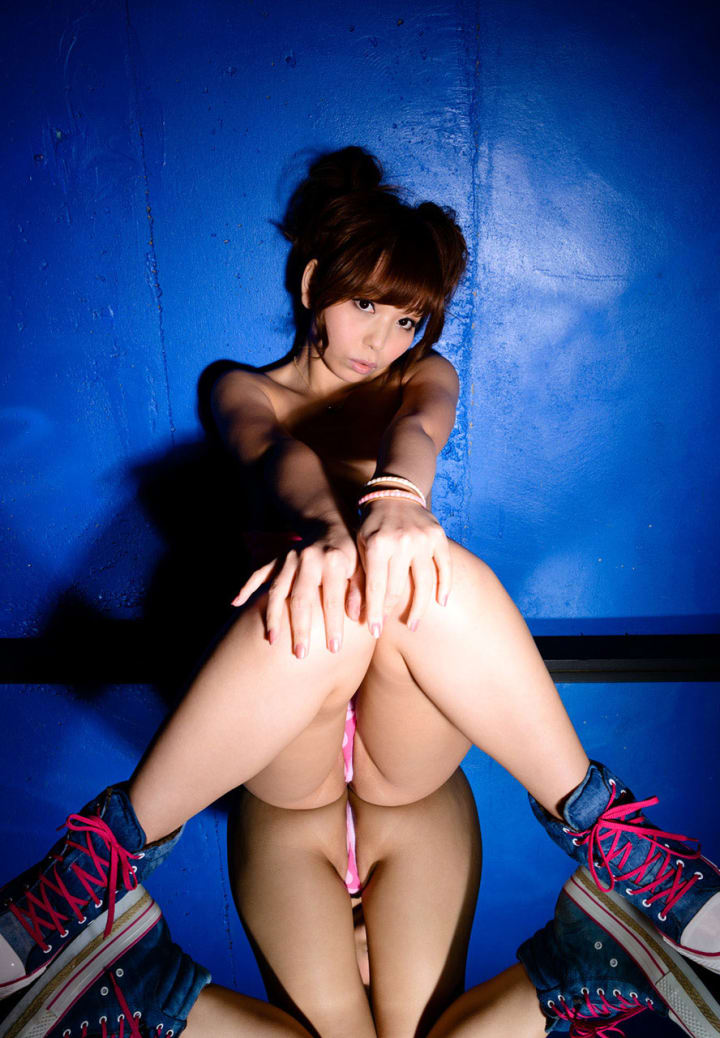 AV idol Yuki Jin is a cutie with a booty, and like many of the hottest Japanese porn stars, knows how to tease her viewers — even when she's fully clothed! That's why she's one of the most awesome Instagram accounts for porn fans to follow, and why her following is as strong as it is.
Jin's legs are long, her booty is perfectly round, and her eyes are the type that instantly seduce. She's hot without even trying to be hot, and that's why her videos are superb to watch.