Here's One Way To Get A Little Naked Back In The Relationship.
Play Adult Truth or Dare!
Monogamy isn't in our nature. We often think we can do it, but truthfully it's not something humans are conditioned naturally to live with. Sure, there are some that spend a lifetime with one partner. Some, even manage to do it happily. For many people, they're going to be plagued by thoughts of other people. They'll settle for one but when they're together, especially in bed, their minds wander to the "highlight reel" because the same old thing has become boring. Couples get stagnant and stop enjoying life, stop being with each other because they want to, and are only there out of a sense of obligation. So, how do you deal with a monogamous life and still have that youthful energy that brought you together? By enjoying the things you weren't supposed to do when you were young. Remember, you're not dead, yet!
Remember when you first got together. What's different? You're still the same people. Usually, after a few years, the relationship excitement eases. Unfortunately, we take things for granted. Our own comforts start becoming more important than keeping our partner excited. Guys, you (like I did) started getting a little soft. Ladies, comfort panties started becoming more than just for that special time of the month. By our thirties, it's all started to change. Work, kids, mortgages, responsibilities and etc... began to take over our every waking hour and we forget how we got there. That special lady that we busted our buts to get attention from. Ladies, that guy you wore the tight jeans and low cut tops for, hoping he'd ask you to dinner, the movies, or think of you that way. Love's great, but somewhere along the line, we lose that passion for each other.
Passion is not just for the young! Remember, that boring person that you've started to find makes you yawn more than they make you oooh, was once your partner in crime.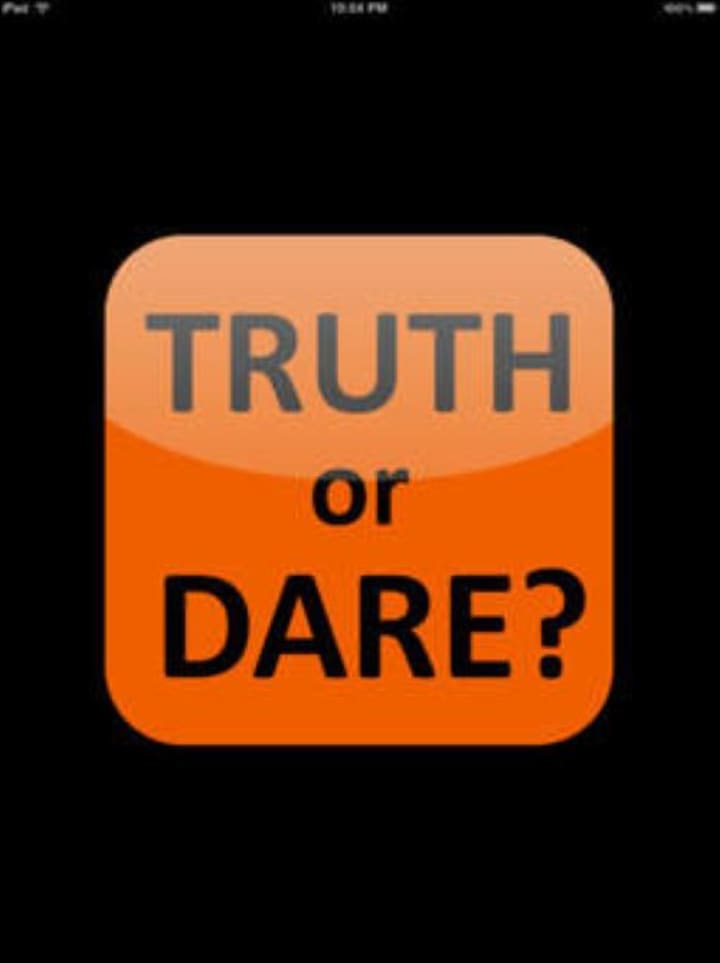 Truth or Dare isn't just for the kids anymore. Hundreds of erotic stories and thousands of erotic videos have proven that truth or dare has an aspect of it that can spice up a relationship. This is a game that a couple can play alone or, for those more adventurous types, with friends. For those that have an imagination, this can be the adventure of a lifetime if you commit or one of the scariest nights of your existence. It's all in how you approach the game.
For adult truth or dare, you've got to have some ideas. If you're not going to pay for one of the many available versions of the game, here are some ideas to get you and your motors started.
Truth
1. Describe your kinkiest dream - this could be a good one for both a group event or just between a couple.
2. Would you ________________ for a million dollars - guys do this one all the time. It's a good way to get to know people's thoughts/leanings on bi-sexuality and other sensitive ideas.
3. Point to another player and ask, "Would you have sex with________"
4. (For the girls) have you ever made out with a woman?
5. (For the guys) have you ever fantasized about a man?
6. Would you ever do a striptease?
7. Have you ever had a threesome?
8. What's the age of the oldest person you had sex with?
9. What's the age of the youngest person you've had sex with?
10. Where was the weirdest place you had sex?
11. Who do you fantasize about the most?
12. Who was your best lover?
13. What's your favorite kink?
14. What's your favorite position, not involving a bed?
15. How often do you give oral?
16. What are five things you want your lover to do?
17. What five places do you like to kiss your lover?
18. How many people in the room have you slept with? Only applies in group settings.
19. What kind of panties are you wearing?
20. How old were you when you gave your first(Blow job, hand job, had sex)?
What about the dares? Truth's are always fun and we could go on and on coming up with intimate, sensitive, and embarrassing questions to ask our friends and lovers. But, the dares really lighten up the night, especially if you're been enjoying your favorite drink. Mix a little booze and some naughty dares into the evenings' activities and it's a recipe for fun.
Dares
1. Show your boobs
2. Show your dick
3. Take off your clothes for ten minutes
4. Make out with - more fun in a group because you can dare the girlfriend to make out with the neighbors' wife and the two of you can enjoy the show. Watch out, however, the ladies might like it too much.
5. Answer the door in just your bra and panties, or for the bold, the naked pizza delivery dare! Be careful planning this one as some local laws might find you on the wrong end of getting a ticket.
6. I dare you to let us/me body paint you. If accepted then the group, or your lover, get's to enjoy teasing you as they come up with whatever they want.
7. Do a body shot off of_______________. Can be an awkward dare or something pretty sexy.
8. Run naked to the end of the driveway and back. Now that it's going outside you've got to remember, it's not just embarrassing but in many places against the law.
9. Give me or _______________ oral for five minutes. For the closest of friends only.
10. Masturbate while being watched. Definitely a couple or group dare.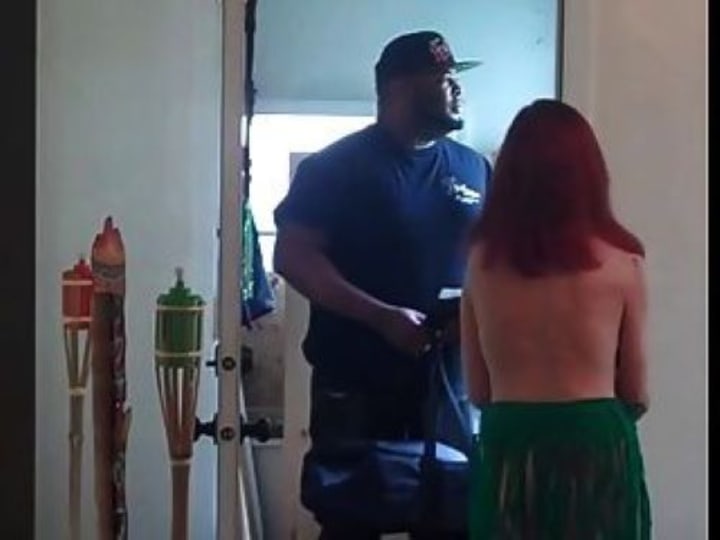 We may not be in our prime, but at the end of the day, it's that vibrance and confidence that attracted us to our lovers. At the end of the day, if we take it for granted that they'll always be there, we are letting the monogamy of our relationships turn into monotony and that is what hurts us all in the end. Our age is just a number. So, don't forget who you are and start enjoying each other again.

Jason Morton
I have spent a life in uniform, adventuring through this muddled-up world as time passed. I've lived, loved, fallen on my face only to try again. Now, as I get older, my only regret was not writing it down. It's time to start.
See all posts by Jason Morton →