Her Forgotten Past
Chapter 1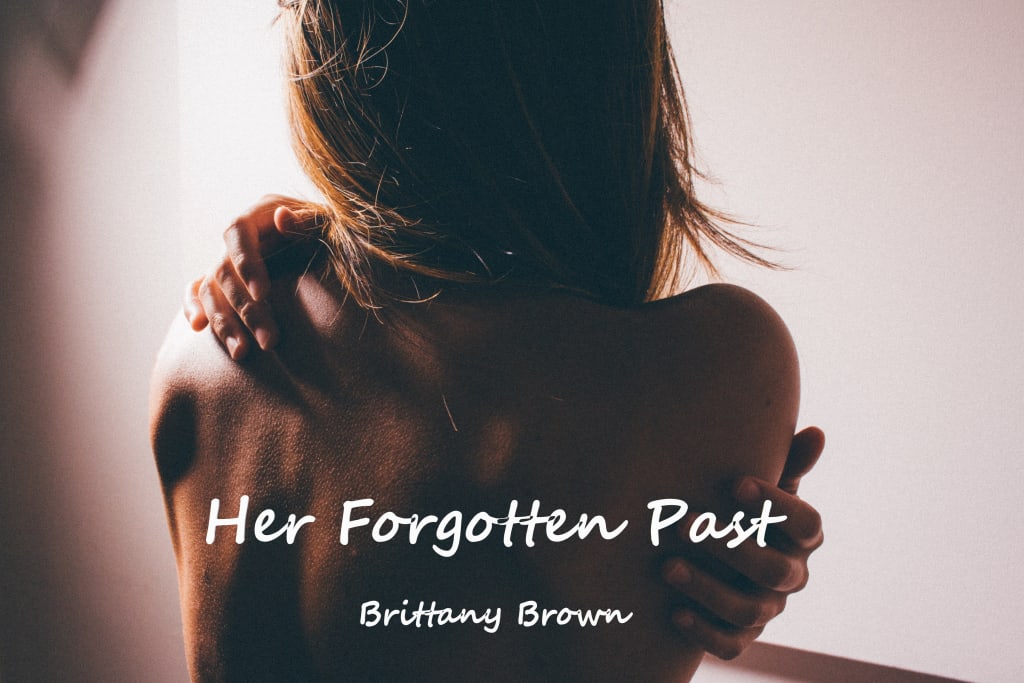 Chapter 1
Another nightmare. I sat up hastily in my cold bed. How many nights must I endure this constant nightmare before I could finally live my life normally again? The beads of sweat rolled off my forehead, despite how cold it was in my tiny apartment. I held the comforter close to my chest and breathed. This was my fresh start, just what I had been waiting for so long. So why couldn't I put the past behind me and move on?
I had moved to a new town six months ago after the incident, one where I could start a new life away from everyone and everything that reminded me of him. I changed my name and even changed my appearance by coloring my hair. My hair. My hair was one of my best features. My mother always prided herself on my hair. It was one of my best features, she had said. The auburn curls that used to bring out the green in my eyes was gone. All my social media accounts were gone. My life was gone, or what remnants of my life used to be were gone. I had quit my job that I worked so hard to get after completing grad school. It was pure luck when I landed a senior executive at a law firm in my local town right after graduation. And I had really loved my job. The salary was excellent, I had made great friends, and my life felt perfect. But that was all before him. All I really wanted to do was disappear, away from a world of hurt and pain. He ruined my fucking life. He ruined me. I brushed the feeling off, as I had gotten so used to doing these last six months.
Maybe I needed to go for a run. That would help me clear my head. I had moved here six months ago but had yet to really explore the city. I had always loved to run back in my hometown but being here felt so different. New York was a big leap from my hometown in Wimberly. I had taken what little possessions I owned and moved from Texas to New York and didn't look back once as I boarded the plane. Afterall, what better place for a fresh start than New York? So many people would make it so easy to blend in. And not cause unnecessary attention to myself. I could be invisible. Who would even notice some small-town girl like me?
Since my arrival here, I hadn't done anything besides sit in my apartment and apply for online jobs, just so I wouldn't have to leave the house. How could I face the world again after what he did to me? What if he followed me? What if he is here and recognizes me? These same thoughts continue to invade my mind day after day, resulting in me staying inside, hiding from the rest of the world.
Not today. Today is the day I step back into the world and try to be fearless. The first thing I will do is go for a run and explore the area; I decide. Hopefully, I will come across a place to work that won't stand out much. Anything will do for now; I am willing to put my degree to the side for the time being, just to get a little money coming in to pay the bills. Living in New York isn't exactly the cheapest place to live, compared to where I came from. My savings were slowly depleting, and my online job conquests had been a failure thus far.
Today is the day I live for me. Nothing will stop me from moving forward with my life.
relationships
About the author
I am a stay at home mom to four small kids, and I am happily married to my spouse of 14 years. I love to read and write. One day, I hope to become a well-known author.
Reader insights
Be the first to share your insights about this piece.
Add your insights