Funniest Condoms
Order condoms from Amazon because there is nothing funny about unprotected sex.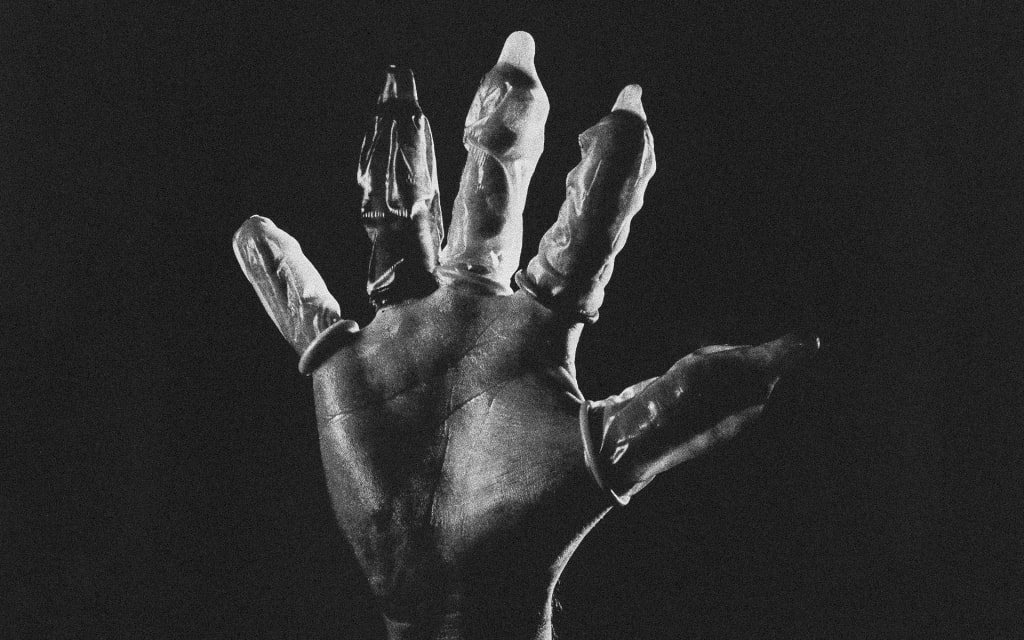 Spice up your sex-life with a wide range of punny protection. Whether you are into making things tastier or more colorful, these clever condoms are sure to bring a smile to you and your partner. Take your "Little Willy" on a wild ride or watch some "Netflix and Chill", whatever floats your boat. But this is no laughing matter. Unprotected sex is not funny. It is dangerous. So lighten your load when you whip one out. Add a little humor to those awkward few moments as you roll one on. Surprisingly, laughter turns her on. Laughter and sex both help relieve stress. A good laugh can calm the mind and body, and set the mood for a better sexual experience. Both laughter and sex increase immune system strength. So be smart, stay protected and don't forget to take a minute to make her laugh before you cum.
If your "eight inches of blunt fury" is anything short of eight inches, you and I both know that you have a small penis. This Little Willy condom allows you to flaunt your mini me with pride. However, this does not mean that you should expose yourself to the public in your birthday suit and this condom. But this will make a suitable gift for your small friends at Valentine's Day or Christmas. These condoms come in a pack of three and are hilarious if you want to prank someone. For too long has there been the stereotype that a man must have at least 6 inches of penile length. It is time to break that stereotype and do it proudly!
The phrase of the year "Netflix and Chill" is a the new euphemism for having sex. Apparently, everyone is in on the joke except for those few oblivious souls that don't know what Netflix is, or worst of all… virgins! What better way to Netflix and Chill than with a condom with the words "Netflix and Chill" etched on it. Since Netflix and Chill involves binge watching, binge eating, and binge sex, this condom is available in packs of three.
Now you can don your crimson Darth Vader in a role-playing themed condom. Based on the scene in the movie when Darth Vader says, "Luke, I am your father", this condom makes sure that you do not go siring any Lukes of your own- just in case you decide to become a super-villain some day. It is a perfect gift for Star Wars fans, or for just about anyone with basic knowledge of pop culture and a good sense of humor.
The love you condom pop takes the euphemism of lollipop wrapping to a whole new level. This condom is packed like a lollipop for your "lollipop" and says, 'Love You' on it. So don't get your lover a box of chocolate or flowers next time you're looking to express your feelings. Instead, give them a dozen condom pops in order to proclaim your love in the most carnal way possible.
The more you think about it, the more you will wonder, "Who in their right mind would need a neon glowing condom?" All you have to do is expose the condom to light for 30 seconds and then wear it. The phosphorus in the condom is non-toxic and clinically safe. The condom offers more sensuality, more lubrication and a snugger fit, which is what every man wants. If you are gay, you and your partner can put on these condoms and have a light saber fight of your own. If you are straight, close the lights while having sex, it will feel weird seeing a glowing stick disappear up the girl's vagina.
What do you think is tastier-giving a blow job or eating an ice cream cone? If you said ice cream, then these condoms are for you! Inside this colorfully packed candy box, the condoms vary in taste from simple flavors such as chocolate, vanilla, and banana, to downright hilarious ones like whiskey flavored condoms. It goes with-out saying, these condoms are great for oral sex. So the next time she asks "What's for dessert?" all you have to do is whip out your dick with the condom on it. Since they are pre-lubed and pre-flavored, there is no need to add any flavored lube of your own! And they are low in calories...
You don't have to be a dog lover to love your wiener! If you are one of those people who can perform 30 sexual positions during sex, you can buy these condoms in order to warn your partner beforehand. Plus, while this condom is funny, it is also functional. They come in packs of three and are pre-lubed. So while they say that you cannot teach old dogs new tricks, I think that one should never give up hope on a wiener. You never know what it is going to do!
This condom is perfect for those that enjoy doing more than just French kissing; Or for those men that think that their penis is actually bigger than a loaf of bread. Either way, this condom can serve as the perfect segway to a ménage à trois! While the packaging is witty and humorous, the contents are 100 percent real. Plus, there is free shipping for this novelty condom, so there is no excuse not to have safe sex with your girl. Just remember, you might have to eat a little more than just escargot before you start making love!
"I've got a ticket to Pound Town with your name on it." Okay, so I'm not talking about a road trip, but I am talking about a trip that could end up with one or more people having an orgasm! This condom comes with a funny map on the pack, which pins a location called "Pound Town". If you do not understand the reference, let me tell you. Pound Town refers to a town where pounding occurs. That means sex. This condom is affordable at a $3.95 rate and comes pre-lubricated and with options for latex thickness. Therefore, you have no excuse to not take her to Pound Town this weekend!
With the 2016 Presidential elections on everyone's mind, people are beginning to pick sides on who should be the next Commander in Chief. But what we can all agree on is the fact that the odds are not looking good for Donald Trump. No matter if you support Trump or simply hate his guts, this condom is ideal for you because you will be able to show your support or hatred for him in bed too. Not to mention, these condoms will keep the STDs away and avoid unwanted pregnancies 99 percent of the time. Oh! Did I mention that these condoms are orange? Just like The Donald's hair....