Victoria's Secret Models that Posed Nude
No lingerie needed for these nude Victoria's Secret models.
When if comes to cornering the sexy lingerie market, Victoria's Secret has it covered. But some of their models have done their best work un-covered, so to speak. We have to add posing nude to the resume of these Victoria's Secret Angels. Modeling nothing but their bare skin, these models don't need to be wearing lingerie to sell it. Victoria's Secret is as famous for its beautiful Angels as it is for the iconic lingerie brand's 40 years of product history.
Adriana Lima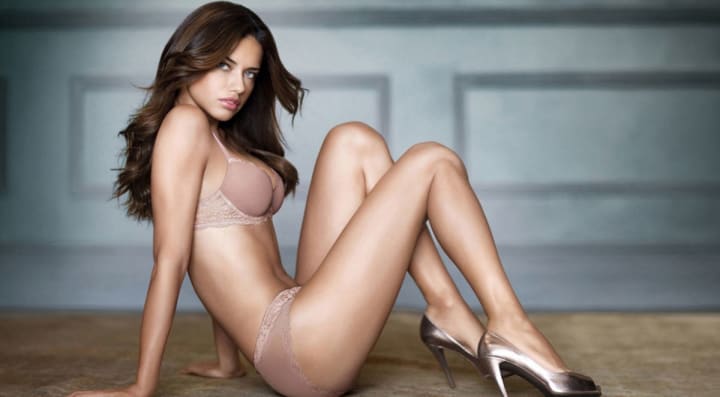 "Bow to her!" barks a recent Victoria's Secret Facebook page quoted as a bra-and-pantied Adriana Lima reclines before a bank of scary lights, paparazzi all around her. If Adriana Lima was a poem, she would have one shocking final stanza. She represents disciplined perfectness, with a tiny grace note of excess: those pillowy lips that, surrounded by so much mathematical flawlessness, provide one zappy organ sting of "!!!" Lima has been a Victoria's Secret Angel since 2000, began as a spokesmodel for Maybelline cosmetics in 2003. She continued to work with Maybelline until 2009. She began her modeling career at the young age of 15, when she placed first in Ford's "Supermodel of Brazil" competition. She then took second place the following year in the Ford "Supermodel of the World" competition before signing with Elite Model Management in New York City. In 2012, she came in 4th on the Forbes top-earning models list, estimated to have earned $7.3 million in one year. In 2013, she came in 3rd place and in 2014 she came in 2nd place with earnings of $8 million.
Candice Swanepoel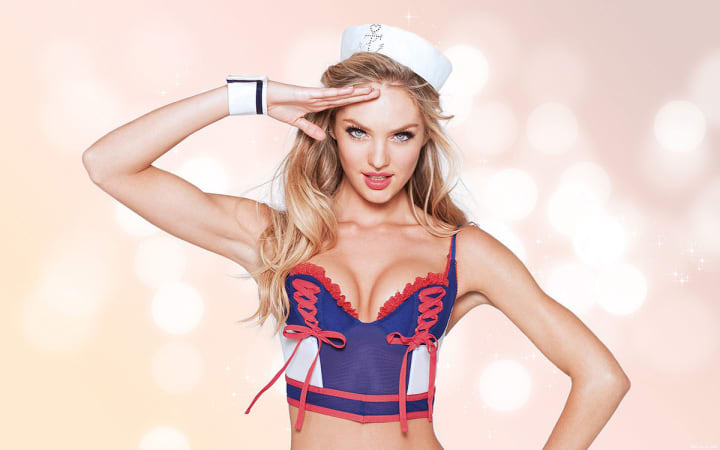 There is no denying the chiseled symmetry of this onetime South African farm girl. Candice Swanepoel's recent VS sports bra video, depicting her doing boxing moves in an empty room, is a little bit eye-rolly…kind of like short, zaftig Scarlett Johansson hurling United States Marines over her head in The Avengers. Swanepoel first became a Victoria's Secret Angel when she modeled for the Kardashians' 2010 swimwear line. On August 12th, 2010, Swanepoel officially opened the first Victoria's Secret retail store in Canada, at West Edmonton Mall, Edmonton. In 2013, Swanepoel was named the cover model of the coveted Victoria's Secret Swim Catalogue. Swanepoel was chosen to wear the "Fantasy Bra" in the 2013 Victoria's Secret Fashion Show. The 10 million dollar bra, named the "Royal Fantasy Bra," was created by Mouawad, and featured over 4,200 precious gems, including rubies, diamonds and yellow sapphires set in 18 carat gold with a 52-carat ruby at the center. It is the most expensive Fantasy Bra since the 2005 "Sexy Splendor Fantasy Bra" worn by Gisele Bündchen.
Doutzen Kroes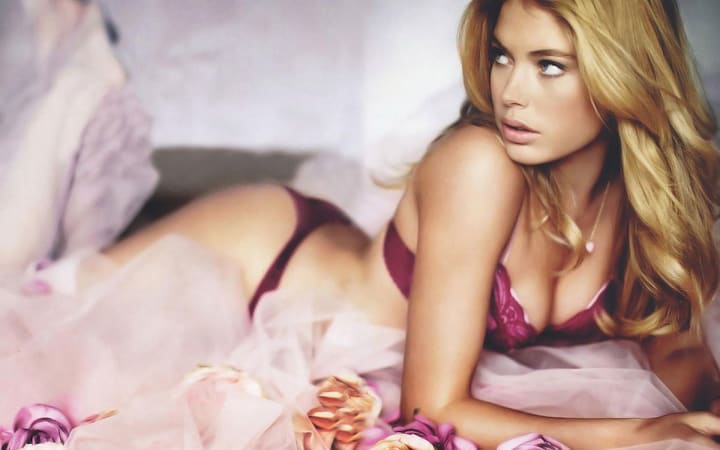 This tall, blonde, blue-eyed Dutch girl is the quintessence of the Victoria's Secret Angel. When Doutzen Kroes steps out on the runway, you expect to hear cherubic angels blast trumpets and castrati sing out "Ah-h-h-h!" She is married to a DJ named Sunnery James Gorré but we shan't hold that against him. Kroes began working for Victoria's Secret in 2004, becoming an Angel in 2008. She is now on contract with L'Oréal. In 2014, Kroes came in second on the Forbes top-earning models list, after Gisele Bündchen, estimated to have earned $8 million in one year.
Miranda Kerr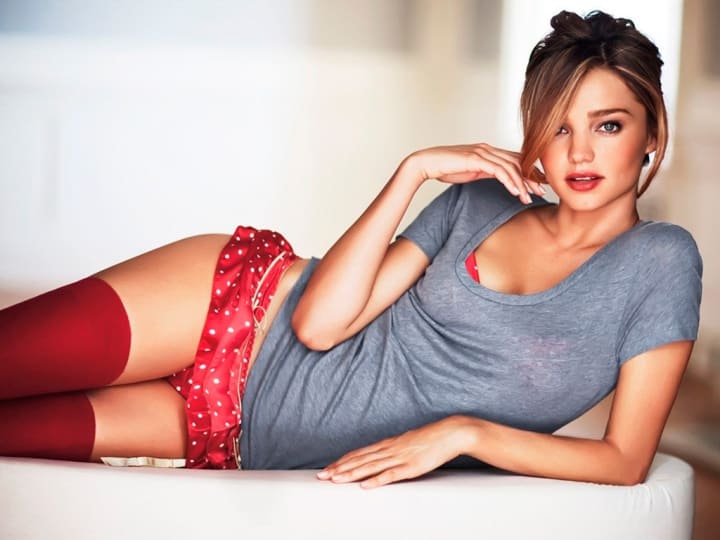 Some people think the little down-under monkey is a twinge too vanilla. Not for me; sometimes that so-called vanilla-ness really just stands for sweetness. Miranda Kerr is uber-perfect but still has a half-assed smile and a down-to-earth demeanor that doesn't feel put on for the cameras. Now that she has become a health guru and a mom some of her superhuman inaccessibility has burned away, and with it, some of her allure; but she is without a doubt one of the most beautiful women in the world. Kerr was the first Australian to participate in the Victoria's Secret campaign and also represented the Australian up-market department store chain David Jones. Kerr has launched her own brand of organic skincare products, KORA Organics, and has written a self-help book titled Treasure Yourself: Power Thoughts For My Generation.
Erin Heatherton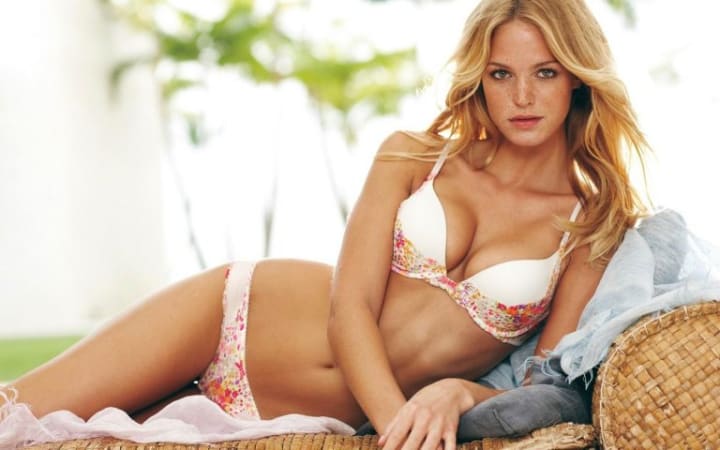 This girl hails from Skokie, a shlubby Chicago suburb near to where I went to high school—ay dios mio, we didn't have girls who looked like this over there! Nee Erin Heather Bubley, she astutely changed her name to "Erin Heatherton"—perhaps unconsciously winking at 1970s Sealy Mattress icon Joey Heatherton. It is reported that she put in her time for nine months dating—ah, I love that verb!—Leonardo DiCaprio. Heatherton was discovered by modeling scout Arri Taylor at a young age while vacationing with a friend on South Beach, Miami. At the age of 17 Heatherton moved to New York City and signed with the Marilyn Agency. In September 2006 she launched her career in New York City, walking for Diane von Fürstenberg. She has since walked for Prada, Stella McCartney, Chanel, Tommy Hilfiger, Marc Jacobs, Jason Wu, Carolina Herrera, Michael Kors, Christian Lacroix, Lacoste, Valentino, Oscar de la Renta, Zac Posen, Dolce & Gabbana, Moschino, L.A.M.B., Elie Saab, Carmen Marc Valvo, Derek Lam, Etro, Isaac Mizrahi, and others.
Gisele Bündchen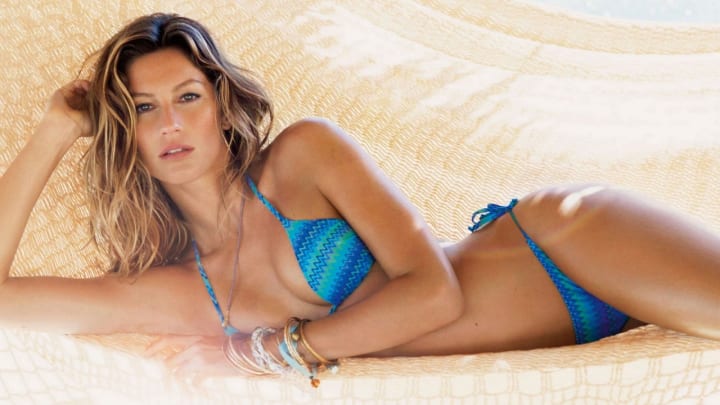 The sun-kissed Brazilian bombshell found international success in the 90's. She is the pioneer of the coveted "horse walk" and hasn't been dethroned as the queen of the strut. Coined as the only true remaining supermodels, Bündchen's empire continues to expand with every breath she takes. In the late 1990s, Bündchen was the first in a wave of Brazilian models to find international success. In 1999, Vogue noted "The Return of the Sexy Model," and she was credited with ending the "Heroin Chic" era of modeling.
Selita Ebanks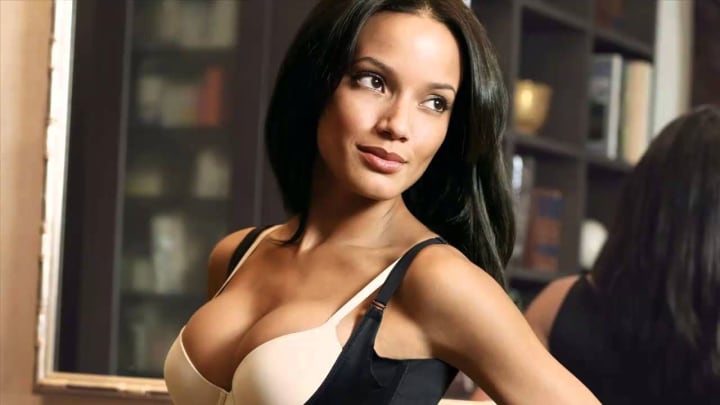 The Cayman-born, British fashion model is the breakout star of her large family. After declining collegiate invitations from NYU and Columbia University, Selita became one of the most successful Victoria's Secret models to date. Her roster of clients includes: Ralph Lauren, Vogue, Glamour, and the coveted Sports Illustrated Swimsuit Issue.
Alessandra Ambrosio
Ahh, now here is a real 1980s-style supermodel. Sure, Alessandra has the lengthy torso we associate with Brazil and with Gisele in particular, but what does that daringly curled eyebrow and slightly sneery smile remind you of? Yes: childhood reveries of Cindy Crawford!
Marisa Miller
An American model and actress, Marisa is best known for her appearances in the Sports Illustrated Swimsuit Issue and her work for Victoria's Secret. When she became a Victoria's Secret Angel, and graced the cover of the 2008 Sports Illustrated Swimsuit Issue to record-setting numbers, she was dubbed as the "return of the great American supermodel".
Karlie Kloss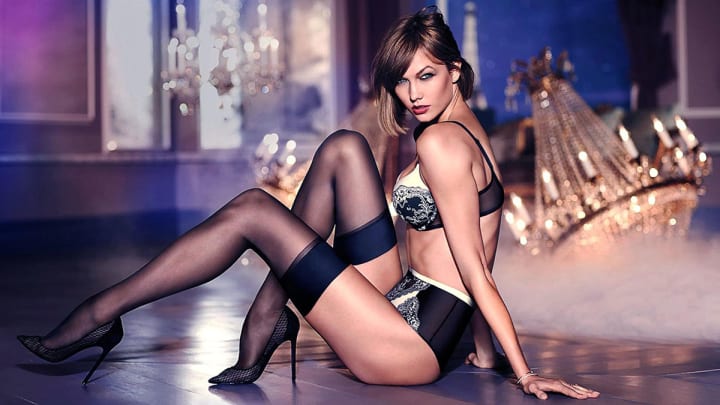 She is an It girl, and I love that, as a model, she is massively culturally incorrect. She does not smile. She looks like she doesn't eat much. She is not "one of us." Karlie Kloss is one of the more empowering Victoria's Secret Models because she is not afraid to be different. She seems like an alien—and in my humble books, that is what a supermodel is supposed to be. Vogue Paris declared her one of the top 30 models of the 2000s. She got her start at quite an early age when, at the age of 14, she posed for a cover and editorial shoot for the June issue of Scene Magazine in Chicago with Photographer David Leslie Anthony, in an editorial spread titled "Almost Famous."
erotic
list
lingerie
A group of inappropriate, unconventional & disruptive professionals. Some are women, some are men, some are straight, some are gay. All are Filthy.