The Beginner's Guide to Sexy Lingerie
Sexy lingerie can be hard to navigate. Let this be your guide.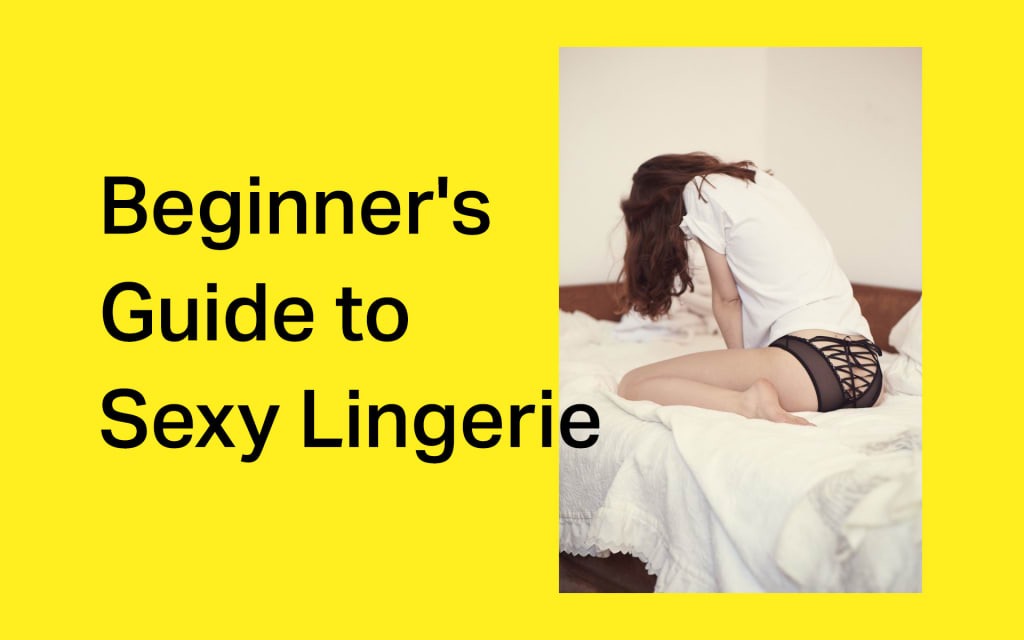 Ask any single person who's ever gone into Victoria's Secret, and they'll tell you that sexy lingerie isn't easy to buy. In fact, wearing the wrong bra or panties can make a totally fit, visually stunning figure look like a sausage stuffed into a very unsexy skin.
Part of looking sexy involves knowing how to shop for lingerie. Want to wow him? Make sure you know how to shop for the right sexy little things, and it won't take too much else to sway him.
Before you start buying anything, you need to know your bra size, your waist measurement, and your hip measurement.
In order for any clothing to look good, it has to fit properly. So, you need to learn your sizes. Thankfully, you can find out your measurements relatively easily for two parts of your body.
Take a tape measure around the smallest part of your waist. That's your waist measurement. Next, stand with your feet six inches apart, and measure the widest part of your hips (near your butt). This is your hip measurement.
For bras, measuring can be pretty tricky. The best way to make sure that your bra fits well is to go to a lingerie shop and ask for a free measurement. Even chain stores like Victoria's Secret and Soma offer this service free of charge, so there's really no reason to DIY it.
Now that you know your measurements, you're pretty ready to start shopping.
The best way to get a good idea of the sexier lingerie items that you can get is to have a picture guide that tells you how to wear it, what it's called, and what bodies wear it best.
Halter Neck Bras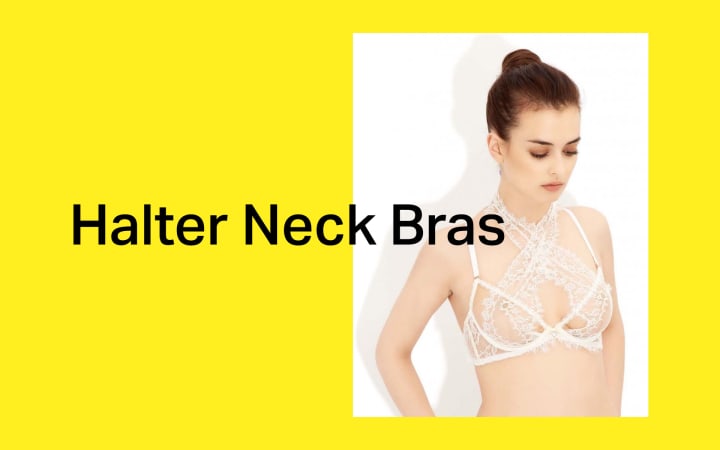 These bras tie around the back of your neck, much like a halter top. However, they tend to offer just a little bit more support and lift than a halter top has. This kind of bra also happens to be very versatile, and works great with sleeveless dresses and tops.
Because of the way that these bras are built, they're typically ideal for women who have smaller chests. Breasts above an F cup tend to stretch and distort them rather quickly.
Thongs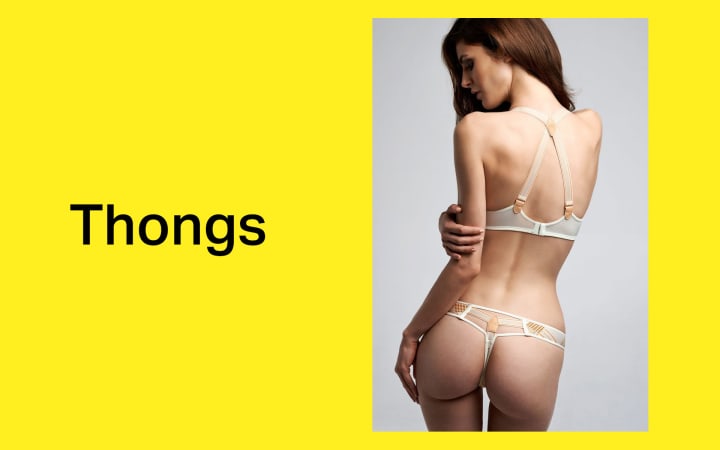 Sisquo was right to call this type of underwear scandalous. And, most of us have worn this "floss" at one point or another. Thongs are a great option if you don't mind the discomfort of that little string, and they look particularly great on women who have round, toned behinds.
Slips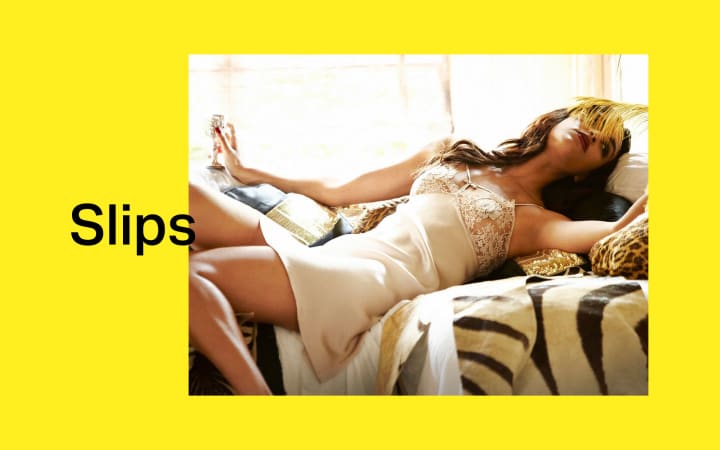 Slips, also known as chemises, are one of the most well-recognized forms of lingerie out there. They typically cover the chest, torso, and the top of a woman's thighs.
Like many other forms of lingerie, slips are pretty versatile. They can be used as night gowns, or as under clothes for a particularly slinky dress. And, they're sexy and tasteful all on their own.
Bodysuits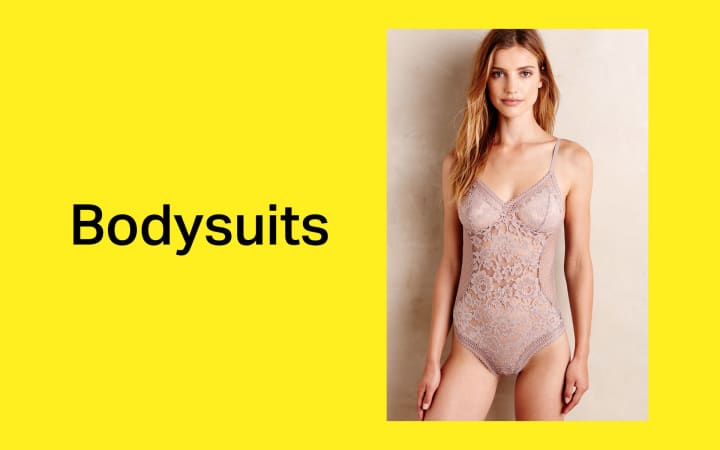 If you're tired of doing the "bra and panty" combo when you want to seduce someone, a bodysuit is a nice one-piece option to consider. This option isn't necessarily the most bedroom-friendly choice, unless of course, you go for a crotchless bodysuit. Those do exist, and they are fun.
Suspender Belts and Garters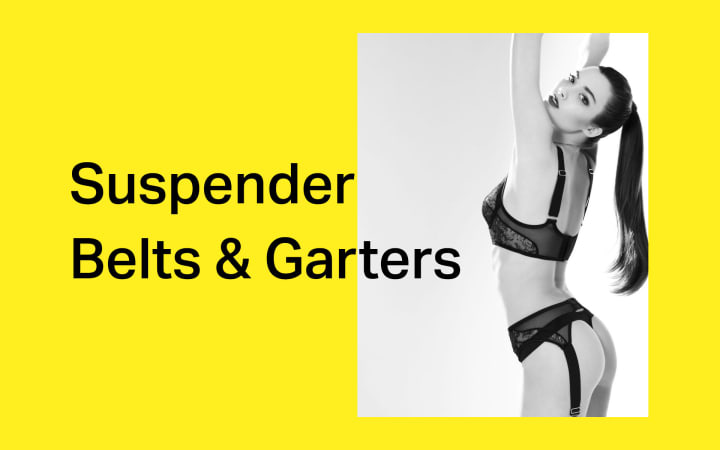 Garter belts and suspenders are worn together, and are made to hold up thigh high stockings. They often accentuate a woman's waist and hips, and tend to work well with girls who have slender legs. That being said, there are some suspenders and garters that are designed to work well with thicker leg builds as well.
Contrary to common belief, you do not need to wear panties and suspender belts together. In fact, going pantiless when wearing these duds will most definitely add an extra risque twist to your lingerie (or burlesque) repertoire.
Cupless Bras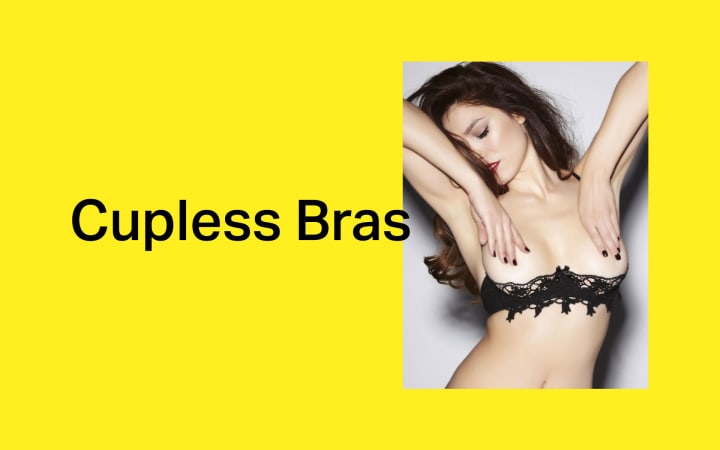 Also known as "open front bras" or "bondage bras" these bras offer lift but easy access for play time. This kind of bra isn't meant for modesty, or even to be worn underneath clothes as a regular bra would be. No, these bras are almost entirely meant for playtime - and that's totally okay.
Another common form of bra that fits in this category are called "half cup bras," and as the name suggests, they only have the bottom half of a bra cup there. These are often better for women who are busty and may need an extra lift.
These are a great pick if you enjoy the look of 50 Shades of Grey lingerie.
Window Briefs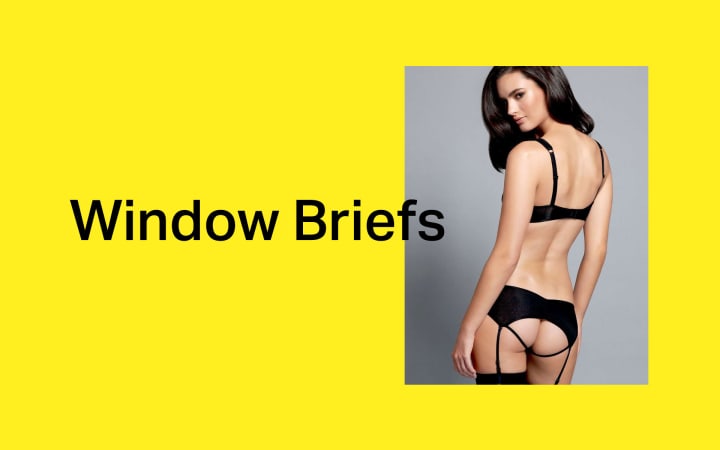 Window briefs are underwear that feature panels of sheer or transparent material, giving a playful peek into what's going on underneath. Sometimes, these underwear types might eschew fabric altogether, opting for cutouts instead.
There are many different kinds of window briefs out there, including "peekaboo" cuts, but the fact is that there's one that's particularly infamous: crotchless panties.
Bustier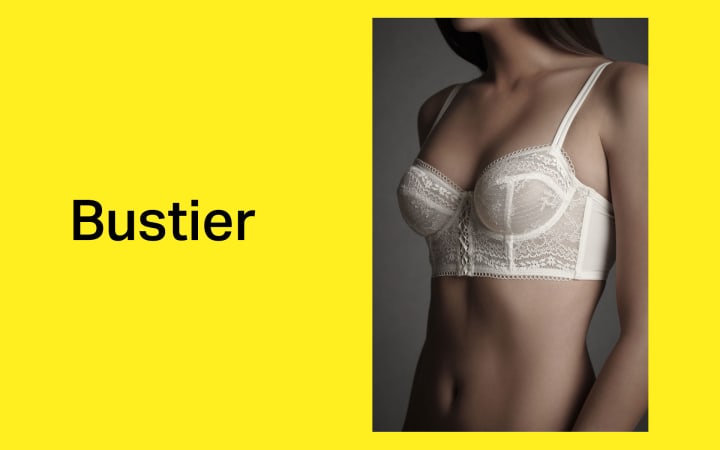 Of all these items, bustiers may have one of the longest histories. Beginning in the 16th century, ladies in Europe have been using this lingerie to accentuate or trim their waists, give their breasts a lift, and also tease men they love.
Generally speaking, bustiers can come with built-in bras or be cupless. Either way, almost everyone out there knows that these lingerie items look like, and can attest to their sex appeal.
Bustiers work well on any body type, but they're particularly helpful for women who want to look just a little bit more curvaceous. Bustiers do not cinch waists, but they do sit snugly enough that one might think otherwise.
Corsets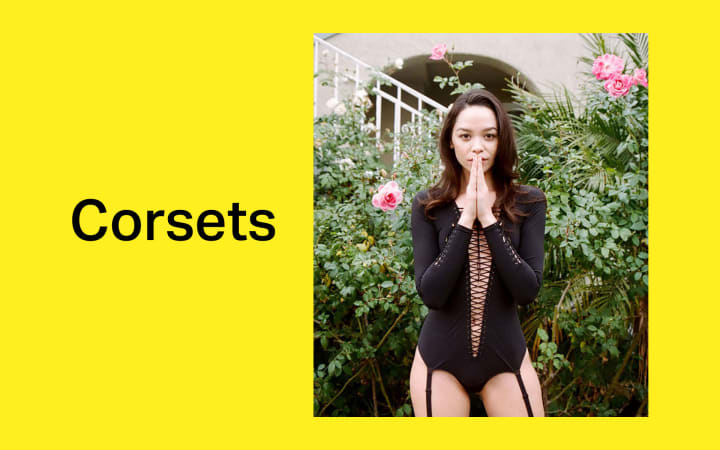 Corsets and bustiers look very similar, however, there's one major difference between the two that's worth noting. Unlike bustiers, real corsets do cinch your waist. They often will have steel or titanium boning rather than the plastic boning found in a bustier.
Overall, corsets are the tougher, more rugged, and also tend to have a more pronounced visual effect on your looks. As a result, they work well with girls who want a more pronounced waist.
Thigh Highs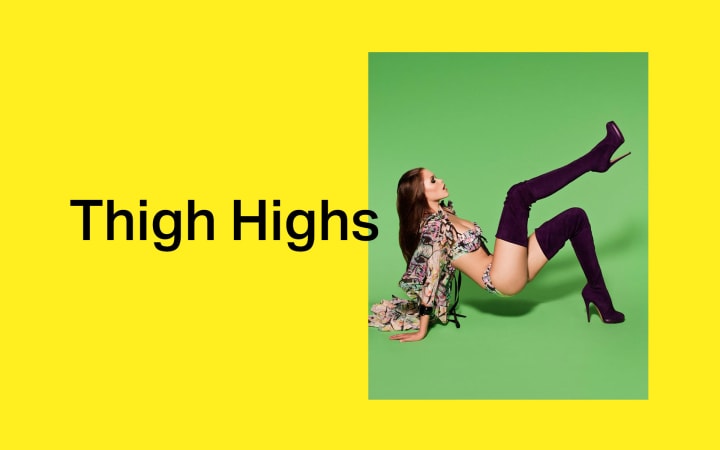 Rather than being used for typical clothing needs, thigh high stockings are almost always considered lingerie rather than daily wear hose. This is because of the fact that they're often fetishized, and because of the fact that they tend to make it easier for guys to access certain parts of a woman's body.
Thigh highs are typically worn with suspenders and garters, especially if you have thicker legs. The only problem with this kind of stocking is that it tends to slide down your legs...and that can make it a pain to wear.
lingerie
advice
list
About the author
Socialite and dating guru Mackenzie Kennedy knows all about the inner workings of people and society as a whole. It's not only her lifestyle - it's her passion. She lives in Hoboken with her pet dogs, Cassie and Callie.
Reader insights
Be the first to share your insights about this piece.
Add your insights