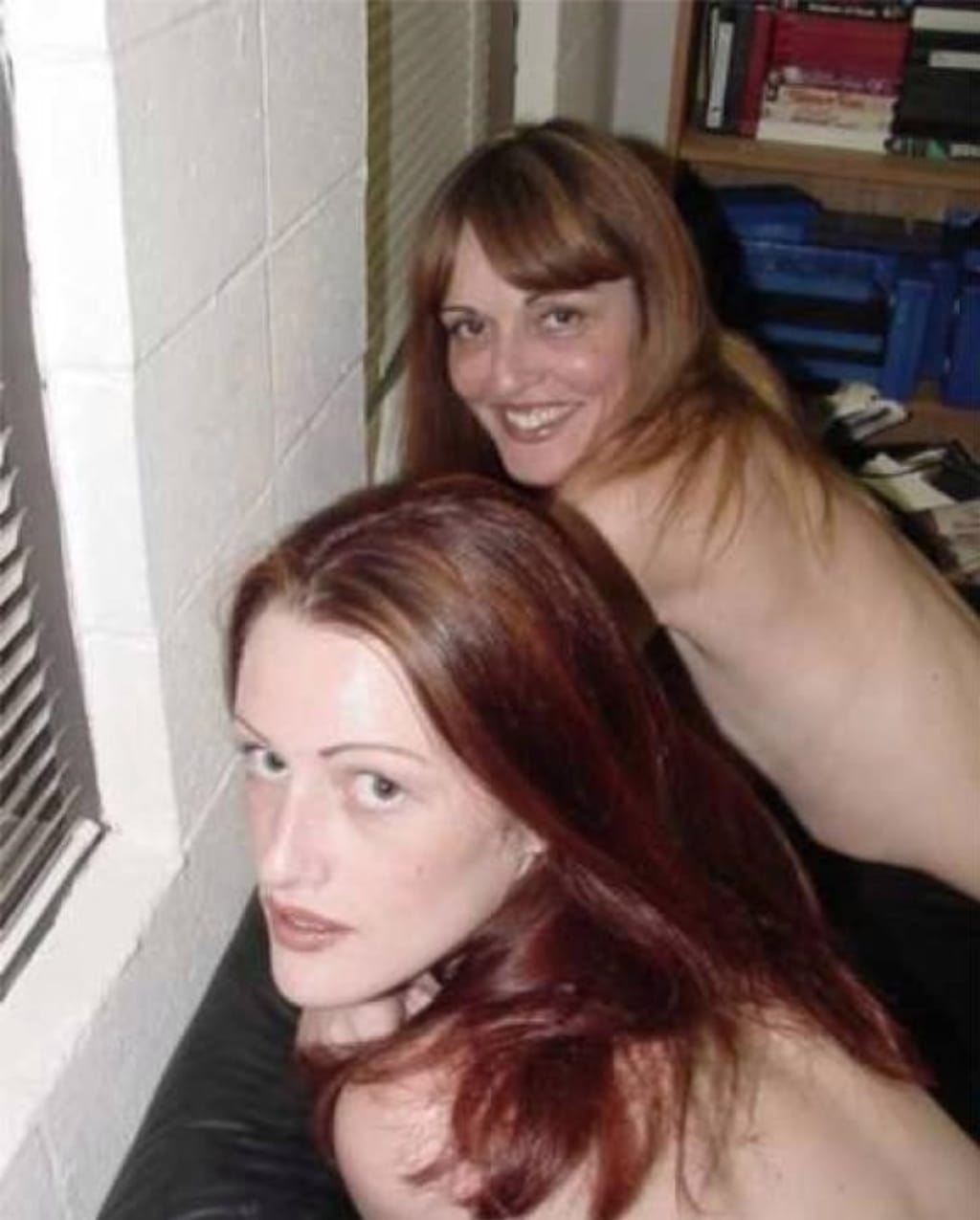 Controversial mother/daughter pornstars Lacey Leigh & Manx.
Pornography is a controversial subject anyway as it's only really gained acceptance over the last 2 decades. If we look back to the 70s & 80s it was constantly under scrutiny and producers were always in court. Serial killer Ted Bundy even tried to demonize it in his last interview as if it forgave him for his sins of murder.
It's safe to say though that pornography is a pretty main stream million dollar industry (if not billion) and directors are constantly pushing the envelope of creativity. Yet to do this it appears that film producers have to sometimes push the boundaries of taste.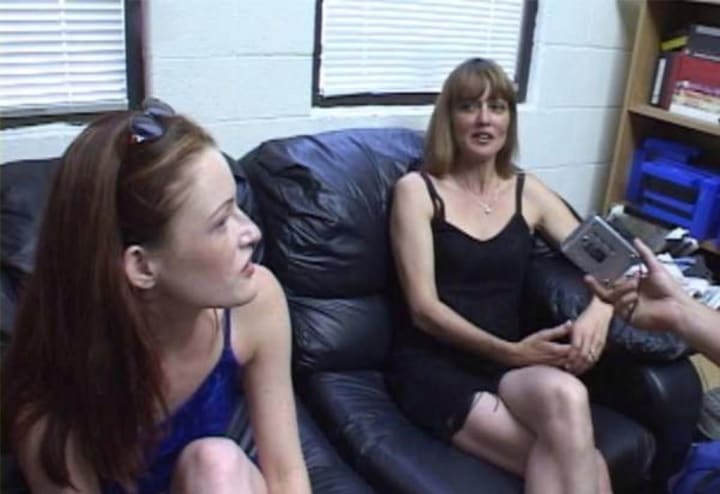 When a director gets two female performers who are related and willing to work with each other it's often seen as a bit of a gold mine. In the United Kingdom a pair of twins known as 'Kit & Kat' were able to demand more money because of their gimmick. The pair didn't do anything inappropriate to each other but were happy to give a blowjob to the same bloke at the same time. The were also happy to have sex with him and do other lewd acts. In America you have the likes of the mother/ daughter duo Jessica & Monica Sexxxton. They even have their own website of explicit videos where they share guys, get double teamed and have orgies together. Porn is big business and even a family business in front of the camera at times. Again the Sexxxtons didn't engage in anything with each other which makes this next mother daughter pair pretty shocking.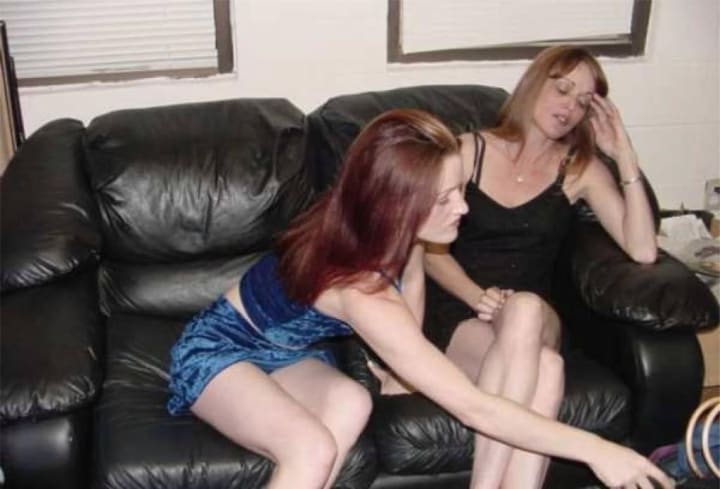 Back in January 1996 , the studio 'Extreme Associates' released a movie called 'Cock Smokers 44' with 15 sex scenes which was generous for the time. It boasted performers such as Saphire Rae, Sassy, McKenzie Wilson and Lovette to name a few. To be honest there was only one pornstar I recognized which was Taylor Rain. It was a specialized category in that it only depicted a blow job and money shot. Yet the DVD was spectacularly concluded by scene 15 where a mother/ daughter team took part in a double blow job. The lucky guy to receive it was a pornstar called Steve Austin; no not the wrestler although I bet he felt anything but 'Stone Cold' about the situation. To be honest it's a pretty hot scene starring the little known Lacey Leigh and daughter Manx. The shocking element however comes from how far these two go to please the director. The scene begins with the pair introducing themselves to the camera before the mother is interrupted by a phone call. It appears someone is looking after Manx's son and wants to know where his pajamas are. Obviously it adds to the taboo nature of the scene as is it her husband calling and does he know what the pair are up to?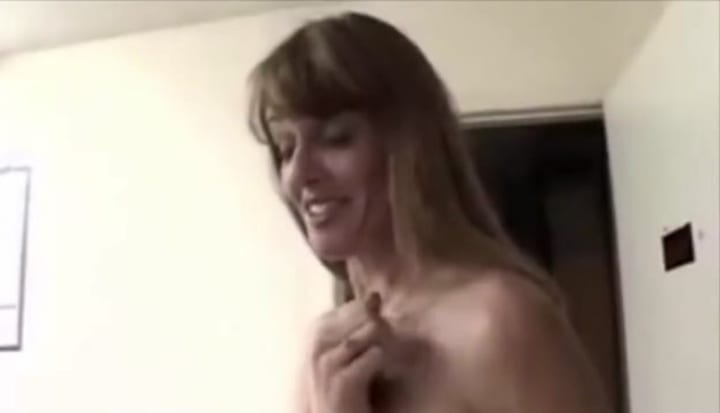 I'm not sure if it was done on purpose but it adds to the naughtiness of the porn scene. The pair pick up where they left off and begin blowing the lucky Steve Austin. This mother / daughter duo is far from shy as Steve asks one to spit on his cock and the other to lick it up. It's really dirty stuff and it's almost shocking that the pair don't feel phased by it. Things get equally shocking as the daughter is instructed to start sucking her Mom's tit. She does so willingly before the Mother switches roles and starts sucking her daughter's tit. It's made pretty hot by Manx barking at her mother 'Suck my tit Mom!'
It's said that the whole scene has been banned in America as the duo take part in some pretty explicit acts other than a blowjob. Yet what's left in this ten minute blow job scene is pretty damn hot if extremely taboo. The DVD is still available or you can pick up the scene on it's own from the likes of AEBN.com or other streaming sites. I want to give this scene a higher grade but I think viewers may be put off at the fact that the duo are a real mother and daughter act.
I give it 3 out of 5; explicit but hot.
3 out of 5.