Cam Girls: Staying Safe Online
The Cam Girls Top Safety Precaution Tips for Staying Safe and Protecting Your Identity Online.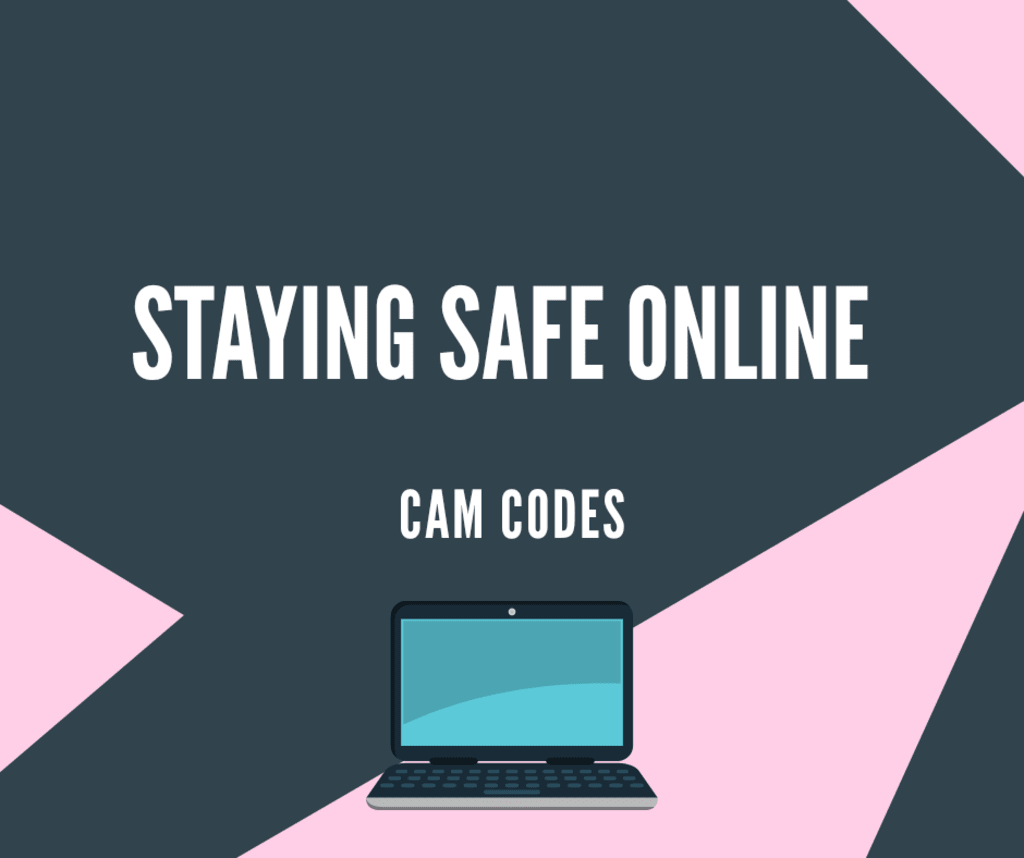 Luckily, due to the websites in place and the way the industry is currently run, it's fairly easy to stay safe online. However, there are always precautions you need to take and things to keep in mind in order to protect your identity and keep yourself safe.
Personal Information
It seems obvious but it has to be said, do not ever share your real name. You should also never share your address, bank information or your phone number. If you share your phone number or even your Whatsapp you should have a phone specifically allocated for work. You can also change your birthday and your general location details to help ensure your privacy.
Links
Don't open links that are sent to you whether it's on your site or through social media. This can not only risk computer viruses but with some links, members can find out your IP address and your exact location.
Photos
Do not ever post a photo of yourself on your cam profile or social medias that you also have on your personal social medias. It is very easy for people to reverse image search your photo and find it elsewhere online and therefore link it back to you.
Videos
Don't send, dropbox or make videos available for download to customers. This means that they can own and upload that video wherever they like and even profit off it through porn sites if they chose to. Sell your videos through your cam site or a legit clip site where protections are put in place to help ensure this doesn't happen to you.
Amazon Wishlists
Up until recently lots of cam girls and sex workers used Amazon wishlist's to receive gifts from their customers as they were able to choose to keep their address hidden in the settings. However, it was recently discovered that despite this setting if someone orders something from your wishlist they can then see the delivery address in the orders report. Instead you can suggest they send Amazon gift-card's instead of a wishlist or you can use a wishlist via your site or a site called, Delivery Code.
Apps
Avoid Whatsapp as its connected to your phone number. If you use Snapchat, make sure your location services off and try and make sure it doesn't connect with your phone number (this will make you show up in your phone contacts on Snapchats suggested). If you have to connect your phone number, then you can individually block contacts to stop this from happening. Instagram is also connected to your phone and Facebook and can cause issues with showing up in your friends recommended—even if you have your Facebook disconnected OR make a whole new Facebook completely and use that one to sign up. I found this impossible to avoid and so didn't use Instagram altogether. I will reconsider this if I ever get a separate work phone.
Logos and Watermarks
This is important in order to protect yourself against cat fishing and content theft. Whether its a cute little logo or just your model name include it in your photos and videos to ensure nobody pretends to be you or tries to upload your clips to sites. Its also worth considering getting a little signboard which has your logo/name on it for your backdrop while on cam, this means that if anyone did film your session and tried to upload it anywhere you can get it taken down. Once your name is on your pictures, clips and even in your cam room its a lot easier to get stolen content taken down if it gets posted somewhere without your permission.
Alter Ego
You are your brand and therefore you should always prepare for the possibility of someone you know finding you online however there are ways to disguise your appearance. Wigs are very commonly used among cam girls not only in role plays but to disguise who they are and it's said to help models transform into their cam character/alter ego. Want to take it to the next level? Buy different coloured eye contact lenses. You can also get very good tattoo cover up foundations now if you have tattoos to hide.
Posting Items
When posting worn items or packages to customers your address itself is safe, however they can find out the post office and therefore general area it came from so bare this in mind when sending items. I usually avoid this by going out of town a bit to send items. Of I send several items consecutively to a customer, I will ensure I send from a different post office each time.
Geo-Blocking
If you use Adultwork for cam this doesn't work as the majority of the customers that visit the site are from the UK and you can't block out separate areas of the country. However if you use American cam sites such as MyFreeCams or Chaturbate you can block out specific County's to help keep people from your area out of your cam room, however even this isn't foolproof as anyone who has a VPN (virtual private network) can cancel this out.
If you take these precautions then protecting your identity and ensuring your safety should run smoothly. Most importantly, you need to be self aware and trust your judgement, think twice about things and don't be afraid to ask questions. Your safety is always priority.