Best Strip Clubs in America
Visiting the best strip clubs in every state could be the next great American pastime.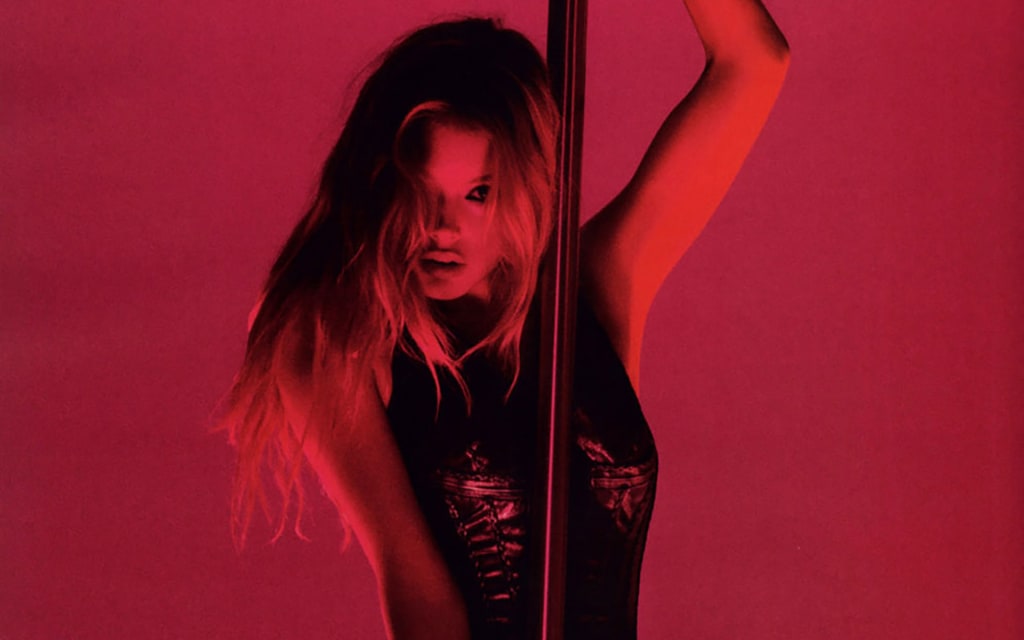 As different as our 50 states are from one another, they all have one thing in common: They all have strip clubs. Okay, they may have more than that in common, but this is one of the most important similarities. The important distinction is this: Which state has the best strip clubs? Since quality varies widely within each state, we've focus on a more important question—which strip club in each state is the best to visit? Here is our list, based on recommendations of both tourists and regulars, of the best spot in each state.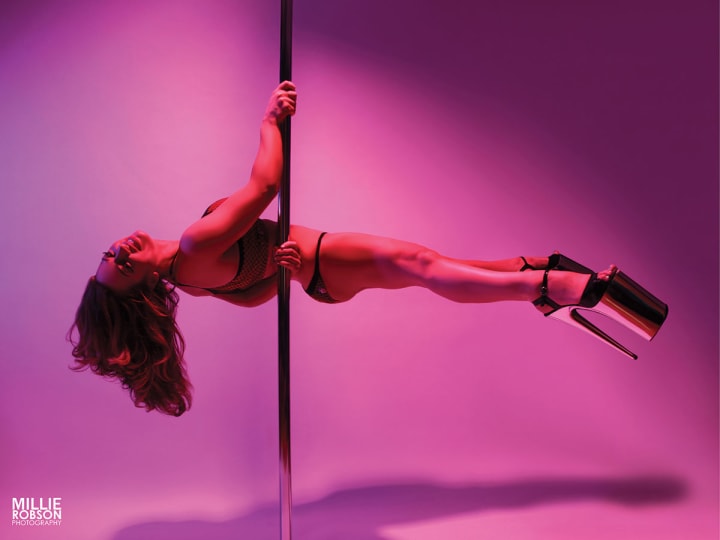 Sammy's Gentlemen's Club
Birmingham, Alabama
Sammy's Gentlemen Club has been labeled as the home of the south's finest show girls, and Sammy's readily meets these expectations in the heart of Dixie. Sammy's delivers their Angels seven days a week with hours going to as late as 4 AM. Sammy's offers reasonable prices and beautiful ladies in an intimate atmosphere that will leave you feeling as if you're in your own VIP lounge. Be ready for the typical cover charges, here it will be $8, but the girls are too good to resist. After getting a rise from the Angels and working up an appetite, you may be up for a quick bite and some more cocktails. The Upper Deck is located just east on Valley Ave and open 24 hours, so no need to rush! Once all the action is over and perhaps a private room is needed, various motels and lodges such as the Quality Inn or Motel 6 are located west around I-65 and the Oxmoor Rd exit.
Great Alaskan Bush Company
Anchorage, Alaska
When in one of the coldest places in the United States, why not head somewhere to warm up? Where should you go? How about the Great Alaskan Bush Company in Anchorage, Alaska. In a land where moose tend to outnumber women be ready to pay, but for a deep thaw it's to be expected, because some of the most gorgeous gals around congregate in this hot spot in the deep north. With 4.4 out of 5 stars, you will not be disappointed. A traveler from The Big Easy describes the scenes as one of the best clubs he'd ever been to, and with a view of some girls that would melt the glaciers of Alaska. With lounges and restaurants like the Timeout Lounge and Moose's Tooth Pub & Pizzeria not far away, there will be little trouble finding other attractions to fill up your night. When you are ready to relax and have a quiet night, or maybe to continue the action, lodges such as Crowne-Plaza and Fairfield Inn & Suites are quick getaways to take (or get) a load off!
Skin Cabaret
Scottsdale, Arizona
While in the searing heat of the southwestern desert, don't forget to turn it up even higher at the Skin Cabaret in Scottsdale, Arizona. You may get your kicks on Route 66 but you'll get much more here. They even have an Italian buffet served along with the gorgeous ladies on Fridays. Happy hour prices are great, and one Yelp reviewer coming from California raves "Beats anything in Sacramento hands down." Hands up is what we say because in the beautiful Arizona desert you will find ladies who have made it big in the Southern California and Las Vegas scenes. You will not be disappointed, these girls will only leave you aching for more! While in the area why not retire to the British Open English Pub to feast like a king or queen. Then complete your stay in the nearby Magnuson Hotel Papago Inn to relive yourself from your night's busy schedule.
Paper Moon
Little Rock, Arkansas
There may be a twang to the dialect in Little Rock but at the Paper Moon you can get your twang on. Where else can one visit a chow truck called Lee Roy's and order up deep fried turkey legs to chaw on while watching beautiful bombshells take it off. That's not just a grease spot on your pants! This club comes with two stages, two for one dances, VIP booths, and champagne suites, along with large screen TVs full of continuous sports. Sex, food, and sports all in one stop, who could ask for more? Tuesday night is Military Appreciation Night so honored service members, come on in and get your much deserved R&R! When you're ready to retire, start on your way to Jazzi's or the Refined Ale Brewery for food, music, and drinks. Take your shoes off at hotels located along I-630 to the north or head south on South University Ave to find you a place to recover, you're going to need it.
4Play Gentleman's Club
Los Angeles, California
The Beach Boys told us and we still feel the same way, that we wish they all could be California Girls. The stop here is known as 4Play Gentleman's Club tucked into the seedy West Hollywood limelight. If it's class you are hunting then 4Play is where to be. This is a full nude strip club, so the cover is $15 dollars with a one drink minimum purchase of $10, though it is well worth it. 4Play is a two-story club with an elegant interior that features one main pole area for total nude dances. Small circular booths are located throughout the club floor and a large projection screen streams sensuous silhouettes of dancers and scenes hand- picked to arouse. The bathrooms are modern and clean, so one can refresh without feeling like they need a shower after going to the restroom. The staff is of excellent caliber along with gracious valet service. When you are ready for a cold one, cruise over to Gulp Restaurant and Brew Pub where there are 36 beers on tap along with amazing cocktails, food, and service.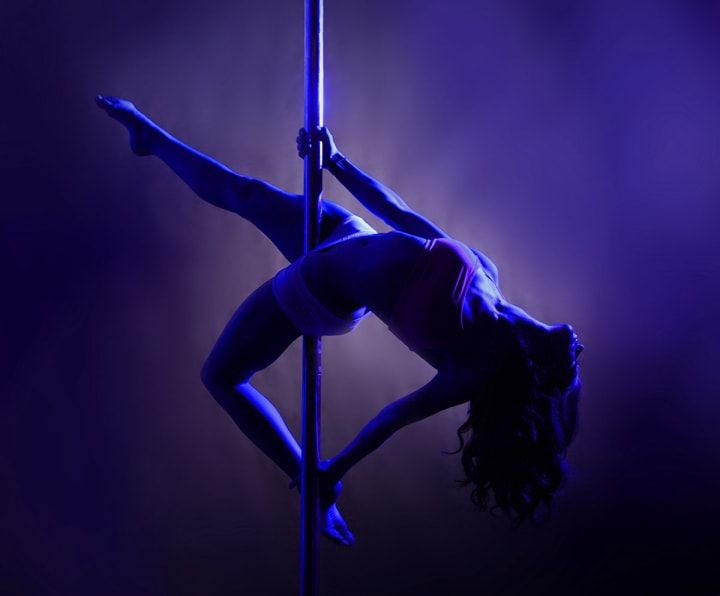 Shotgun Willies
Glendale, Colorado
With 10,000 square feet and eight stages, one can cram a lot of gorgeous girls and fun into Shotgun Willies in Glendale. While no VIP sections are available, where else can you find a strip club that contains modern, glass-enclosed conference rooms that can be reserved for official business meetings? Treat your clients to a different view and maybe you'll have them reaching into their pockets to make that deal. Willie's has a full menu of everything from appetizers to steaks to keep the belly hungers at bay. Come out on Thursday for amateur strip off. Judges and contestants are always wanted, so become a part of the action yourself. Happy hour goes Monday through Friday from 4:00 to 7:00 PM. All active and retired Military get in free with proof of ID. Sign up for their mailing list and keep up with the various events that Willie's is always coming up with like golf tournaments and hair war competitions. Shotgun Willie's is here to provide it all. If you are still looking for another drink when you're done, there is World of Beers nearby with 500+ beers from around the world. A number of hotels and lodges are conveniently located within a short cab ride.
Elan's of Connecticut
Danbury, Connecticut
Here is a surprise for the quaint Northeast, a place where Springer and Maury have been filmed on stage and voted as the number one club in the nation by the Gentlemen's Club Guide. Known as one of the best kept secrets in the United States, Elan's of Connecticut cannot be easily upstaged. Elan's features exotic women from the US and from all over the world. Elan's promises to deliver fantasy and whatever desires you may have. The club is open seven days a week, with monthly theme parties and is only a one hour drive from New York City. There is a $10 cover, $6 beers, and drinks are $15, but for the right price anything is possible. Other nearby hotspots includes O'Brien's Sports Pub, TK's American Café, Billy Bean's Café, and Molly Darcy's Irish Pub. It is said that after hours can be found even in the parking lot so keep your eyes and ears open!
The Gold Club
Wilmington, Delaware
The biggest club in the state of Delaware is the Gold Club, which covers 10,000 square feet of precious New England landscape and houses beauties that dance to country music and get their freak on after 9 PM to more urban tunes. The Gold Club is a national chain of clubs that is out to set a gold standard for adult entertainment. While at this club you can check out your gals and try out the drinks, and if you want more just jut across the road to Haks Sports Bar and Gentleman's Club for more smiles and excitement to keep the night rolling. Get to the ATM early, as many patrons have hit an empty machine. For great food and drink while you're in the area, head to Comegy's Pub, the crab cakes with a side of Old Bay French Fries will complete the trip.
Mons Venus
Tampa, Florida
You are in the Cigar City and what do you think? Nude! We love that sign and a visit to Mons Venus will have you loving what it says. NUDE ladies at Mons Venus are sure to make your mouth water. There is no alcohol and the cover is $20 but you get the full Monty and that's worth waiting for the drink. Lap dances are full nude and run $30. The club opens at noon and closes at 5:00 AM through the week and is open until 6:00 AM on the weekends. Be ready to pack some dollars because those plain skins keep a steady parade moving around you and one of the best recommendations is to sit with a wad of ones and tip the dancers. There is plenty of action nearby as well with two more clubs just around the corner: Scores, a gentleman's club and steakhouse, and 2001 Odyssey, another nude club.
The Cheetah
Atlanta, Georgia
The song goes that they are thirsty in Atlanta, but it's not just for beer from Texarkana! The big quench for thirst in the dirty south is at The Cheetah, where so many hot strippers grace the floors and stages that you need to come packing heavy in order to make it rain upon them all. Cheetah's Alluvia restaurant is noted for a taste of class, just like the club is for its choices in women and DJs. The Cheetah is clean and classy but does come at a cost. If its quality you are looking for then don't waste your time on the back dives. The Cheetah is the leader in upscale hedonistic adult entertainment in the south.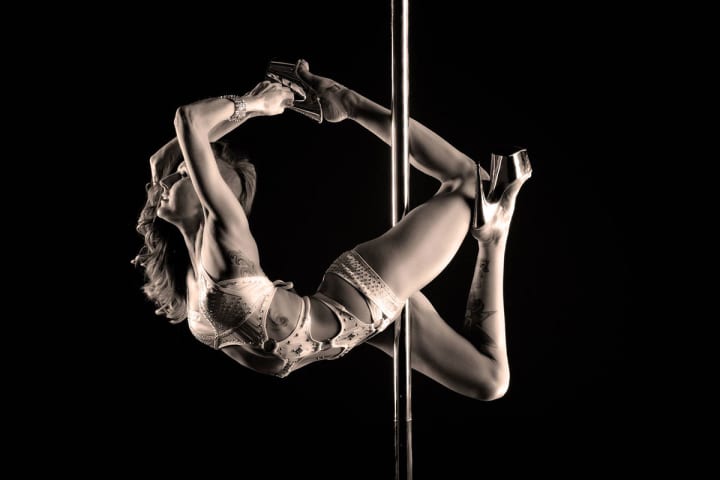 Hawaii By Night Gentlemen's Club
Honolulu, Hawaii
Surf's up, Big Kahuna! As the moonlight sparkles on the breaking waves and partiers seek new action, perhaps beautiful topless gals dancing is an option you wish to pursue. If so, try Hawaii By Night Gentlemen's Club on Kuhio Ave. in Honolulu. Attention: Those seeking Diamond Club please note that it has been closed down. This club may be small and does not serve alcohol but patrons are very pleased by girls that are quoted as "being cuter than a teddy bear and hotter than firecrackers." The small space gives you intimate contact with the dancers. These gals will strip for you, not just come out as nude as they are going to be. You will get a full-blown strip show. Nearby hotspots are King's Pub, Harbor Pub, and Legends Sports Bar. Reasonably priced hotels such as Ambassador, Holiday Inn, and Waikiki Beach Marriott within easy reach.
Stateline Showgirls
Post Falls, Idaho
Who's da ho? I da ho, and for a unique experience head to Post Falls and visit the Stateline Showgirls. Why the Stateline? Due to no-nude liquor laws in the state of Idaho, the club sits on the line between Idaho and Washington. They put half of the club in Washington for the nude dancing then the bar in Idaho to drink. Talk about finding loopholes. One's just got to love that sort of entrepreneurship. Stateline is located just 20 minutes from Spokane, Washington along I-90 at exit 299. Stateline has a $15 cover and backroom dances available, with mixed reviews on satisfaction. Since the club straddles the state line nearby hotspots can be found a bit further into Washington (Bayou Bar and Grill) or Idaho (Timber Gastro Pub). The nearest hotel is the Riverbend Inn Post Falls, a mile east on I-90.
Penthouse Club
Saugut, Illinois
It's the land of Lincoln and ole honest Abe would say head to the Penthouse Club in Saugut. Tops and bottoms are all on display at this very intimate and discrete club. The club requires a $1,500 annual membership that will get you access to total nude women who will treat you well. The bartenders are trained mixologists, and the women are paid employees who aren't just working for tips. That isn't to say they don't appreciate them, but at least as a member you can still expect to be treated as an honored guest. Many hotspots can be found for after hours fun just across the Mississippi in St. Louis, where there are lots of Irish Pubs to be had. The same can be said for hotels, the nearest with reasonable price and quality is the Hyatt Regency downtown St. Louis.
Showgirl 1
Ft. Wayne, Indiana
There's gotta be more than corn in Indiana, right? Well at least in Ft. Wayne there is the Showgirl 1 for the hottest gals of the Midwest. And what's better than strippers? How about amateur strippers! Yes, every Tuesday is amateur night. Once the girls get your appetite worked up, there are $1 dances to satisfy that appetite and taste the many treats. For a cozy haunt with craft beer and local music, head over to Deer Park Irish Pub. Cheap rooms are available within a stone's throw at Motel 6 and Rodeway Inn.
The Lumberyard
Des Moines, Iowa
No need to create a crafty intro here as this club has done it for us. It's all found at The Lumberyard, where their motto is "where real men go to get wood." The lap dances are known to continue for the entire song, giving you maximum rise and great thrills. This club features shower shows ,although you may need a shower after watching. Good luck getting into them with the crowds, but once you do, you're there to kick back and enjoy the show my friends. It's BYOB here and no hard liquor so mind those rules along with the $15 cover! The website notes that there are over 100 gals on the dance roster and numbers vary by night and availability, so it's always good to revisit and see new things. America's ever favorite Irish Pub, Mickey's, is a nearby watering hole and for a local taste there are Court Avenue and Exile breweries. The nearest and also very cheap room can be found at Motel 6 at the I-35 intersection.
Wild West Gentlemen's Club
Salina, Kansas
Shall I dare say it? "We are not in Kansas anymore Toto." Oh yes we are, and very happy to be at the Wild West Gentlemen's Club in Salina. Tucked into the middle of farmland off the intersection of I-70 and I-135 and crawling with farmers' daughters, you'll be ready for the hayloft after paying a simple $5 cover. Open Monday through Saturday from 5:00 PM till 2:00 AM, Wild West offers a selection from 10-20 dancers per a shift! Add your thoughts on your visit online and let others know how you found the experience. Right next door is Legends Sports Bar, a great place to enjoy some beers, sports, and food. Then, if your night stretches to long, Quality Inn and Suites is right across the street.
PT's Showclub
Louisville, Kentucky
Home to the Kentucky Derby, Louisville Slugger Baseball Bats, and the Late Great Mohammed Ali, but also the famous PT's Showclub, where even women guests have a ball. One reviewer who was female gave high regard's to PT's as being a place that even a group of straight ladies can go and have a great time. PT's is open seven days a week, Monday through Friday from 3:00 PM to 4:00 AM, Saturday 6:00 PM to 4:00 AM, and Sunday from 6:00 PM to 2:00 AM. Cover charges vary with time of entrance so start early to have a longer stay and a cheaper coverage. Monday through Friday the cover is only $5 before 9:00 PM while Saturday and Sunday it is $6 before 8:00 PM. PT's is not only known for its beautiful ladies, it also has a great happy hour drink specials. This club is located in downtown Louisville, providing easy access to many bars, nightclubs, and hotels along the banks of the Ohio River.
Penthouse Club
New Orleans, Louisiana
Where else but the Big Easy can you find entertainment the caliber of that of the Penthouse Club? Located on Bourbon Street, where the action never stops, this club provides a gourmet restaurant, VIP lounges out the ying-yang, and the highest quality of dancers. We are talking Bourbon Street. There is lots of competition, and Penthouse wants to be a step above in quality of entertainment. This club is nestled next to three extraordinary oyster bars but hey the dancers at Penthouse are pearls that look like they came from the pages of Penthouse itself. This club gives you long hours to enjoy. They are open Friday to Sunday from 6:00 PM to 6:00AM and Monday through Friday from 6:00 PM to 4:00 AM. Reserve a table with a bottle service package for four guests at $400 and let the ladies serve your choice of premium brands in champagne, liquor, and wine. Penthouse provides three stages, with the main stage surrounded by four Junior Executive Suites with exclusive access. The second floor offers 10 Penthouse suites with more seclusion, class, and excess indulgence. For outside entertainment, one only has to remember that this is the heart of New Orleans and all you need to do is walk down the street.
PT's Showclub
Portland, Maine
The PT's Showclub's line extends to the far Northeast in Portland Maine. Here this club is topless only, but it will still provide plenty of gorgeous gals on Monday through Saturday from 11:00 AM to 3:00 AM and Sunday from 4:00 PM to 3:00 AM. Cover charges are $5 Monday to Saturday before 4:00 PM, $8 Monday to Thursday after 4:00 PM, $10 Friday and Saturday after 4:00 PM and $8 on Sunday. The bar sports some of the best bartenders and drinks along with Happy Hour seven days a week. You can get a meal with your hot fantasies and don't forget Free Lunch Fridays with paid admission. Every Saturday is date night and couples get two for one admission! The sensual touch of these dancers can be enjoyed by the song, hour, or in a suite! Nearby hotspots include Time Out Sports Pub and Stockhouse Restaurant & Sports. Nearby decent rooms for a decent price include the Super 8 Portland/Westbrook area and the Ramada Plaza.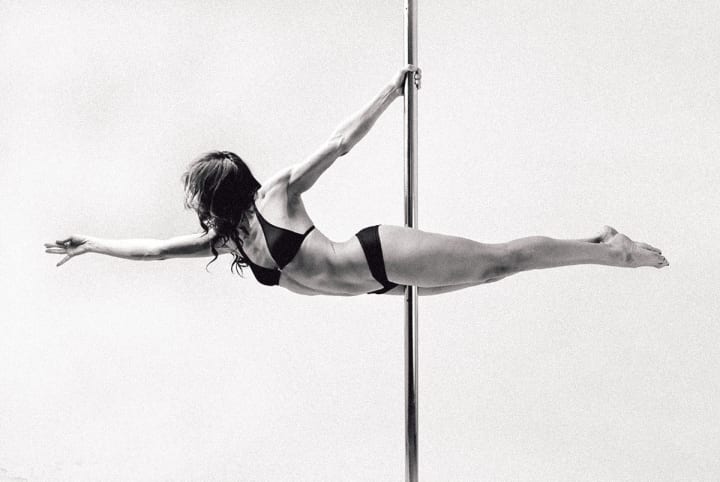 The Block
Baltimore, Maryland
In the heart of B'ville is an extraordinary area known as The Block which offers strip club patrons a smorgasbord of choices with over 20 different cover-free strip bars! Get your walking shoes on and hit the beat for one of the most unique conglomerations of clubs in one area in the country. This area is called one of the most arousing two blocks in all of Baltimore with neon lights and suggestive females strutting down the walks. Within this area of sin and debauchery one can find clubs like Larry Flynt's Hustler Club, Club Pussy Cat, Lust, and The Plaza Saloon. This area offers a club for everyone's taste. Watering holes like The Life of Reilly, Cat's Eye Pub, and the Wharf Rat can offer alternate entertainment. Fairfield Inn and Sleep Inn Suites can be had for a good price over closer to I-83 to the west.
Riviera Show Club
Worcester, Massachusetts
Noted as New England's largest gentlemen's club, The Riviera Show Club hosts some of the best views in Worcester. This is Massachusetts premier gentlemen's club and sports bar features flat screen TV's, a full kitchen, VIP areas, and the hottest entertainers in New England. The Show Room is where the main stage, bar, and table are located while The Red Room and The Silver Room offer rental rooms for private functions with a private bar, VIP tables, live entertainment, and more. Lap dances can be enjoyed at $15 along with food specials such as $12 steaks, $6 burgers, and $5 pizzas. Summer hours are from 6:00 PM to 2:00 AM seven days a week. Patrons have described the Rividolls as warm and passionate, and you get a return on your dollars. This place is highly suggested for a good night out. Nearby hotspots like Marty's Pub and Brew City Grill & Brew House offer outside entertainment, drinks, and food. To crash for the evening there are the Holiday Inn Express, Quality Inn & Suites, or Residence Inn Worcester within striking distance.
Downtown Cabaret
Minneapolis, Minnesota
Head to the Twin Cities for sports, Midwestern hospitality, and the Downtown Cabaret for an experience with a building that spouts class in and of itself. You may think you are heading into a courthouse or library from the looks of the outside, but don't worry, the looks on the inside get even better. The Downtown Cabaret is open seven days a week, 365 days a year. Saturday and Sunday hours are from 6:00 PM to 2:00 AM while Monday to Friday hours are 11:00 AM to 2:00 AMa. This club of class and style offers a full bar, three stages with seating that is never too far away from your favorite performer, daily drink specials, and a full menu. There are private cabanas, valet service, tableside bottle service, and a state of the art sound and laser light show. Did we mention the ladies? With three stages, there is plenty of viewing space along with lots of ladies to fill them and new additions coming all the time. Kieran's Irish Pub and The Local offer two outside hotspots that are good for an additional experience of the night life. The Hotel Minneapolis Autograph Collection offers fine rooms and good prices for you to unwind and undress.
Danny's Downtown
Jackson, Mississippi
While Mississippi doesn't get great regards for states to live in, Danny's Downtown in Jackson gives the South a new reason to rebel yell. Danny's offers events every day of the week with Miller Monday, T&A Tuesday, Girls Gone Wild Wednesday, 3some Thursday, 4Play Friday, and Sizzling Saturdays. With five stages with continuous and uninterrupted views of dancing gals and a champagne room for a more private visit with your selected choice of dancer, Danny's is out to please. Stroll on over to Hal & Mal's to enjoy some southern cuisine, music, and cocktails then wind your night up downtown for a selection of motels and all that Jackson, Mississippi has to offer.
Flirt
Osage Beach, Missouri
Missouri may be frowned upon for the strip club experience with its rules on covering with pasties and panties, but don't let that stop you from at least experiencing the local entertainment. Flirt in Osage Beach is a welcoming spot known for its friendliness, cleanliness, and young gorgeous dancers, despite the coverage. Even a visitor from Chicago recommended the club for its cleanliness, cheap prices, great ladies, and would visit again whenever in the area. There are private rooms to heat up the action and apparently this is where many patrons head since there are often lines for the behind closed doors interaction. To check out some other attractions in the area, the Lake of the Ozarks offers great outings for boating, swimming, and outdoor relaxation to recoup. You may catch a room at the Lake House Hotel to finish off your R&R!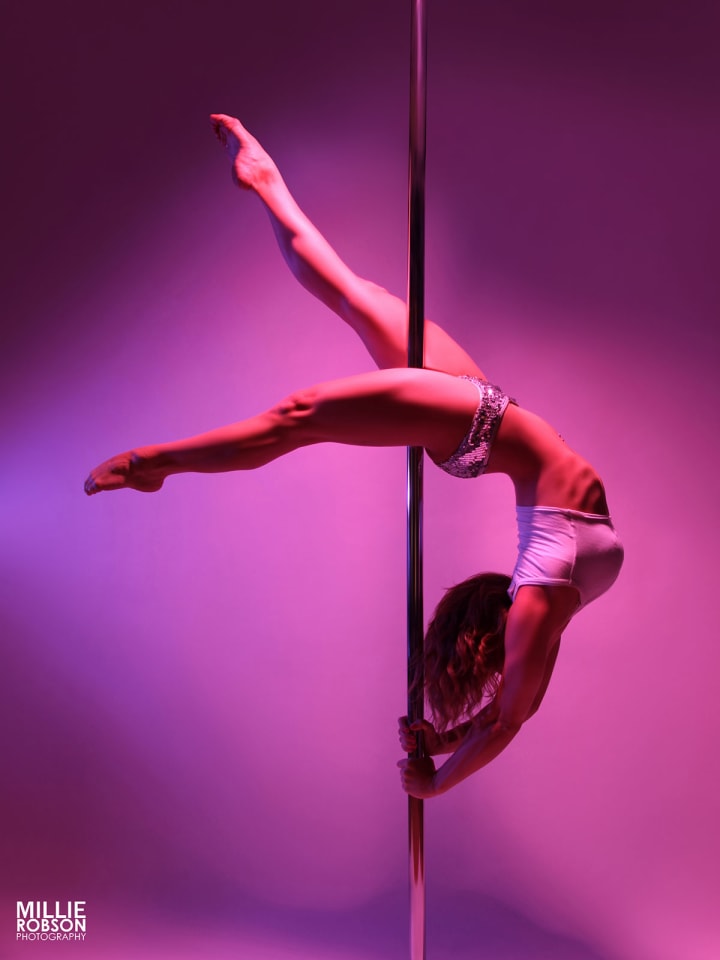 Fox Club Cabaret
Missoula, Montana
Commonly called The Zoo, Missoula is a great little college town with a lot to be had in the beautiful scenery of Montana's Rocky Mountains. Most people come to this area for the big sky country, but The Fox Club will keep those highs a rising with large space, beautiful dancers (both local and visiting), and a full bar. The club is open seven days a week from 7:00 PM to 2:00 AM. Fox Club Cabaret caters to couples, is inviting to women, and strives to create a comfortable kicked back atmosphere, offering electronic gaming, billiards, and great drink specials. Catch some more of Missoula's fun times downtown at places like the Iron Horse Bar & Grill, Flathead Lake Brewing Company, and The Old Post for a taste of the Rockies. Hotels close to Fox Club Cabaret are The Fair Bridge Inn, Howard Johnson, and Sleep Inn.
Shakers
Waverly, Nebraska
They may be called the corn huskers, but the Midwest knows how to produce the beauties and at Shakers they show it all. That's right, full nude. This place even has a dungeon and a jungle room. Tuesday and Thursdays are Military and College nights; just present your ID for half off coverage. The new Penthouse room offers a private VIP lounge perfect for bachelor parties or your own distinguished visit. Shakers may be small put it packs a lot of good times with gorgeous girls that you get to see every inch of. Located just 15 minutes outside of Lincoln, NE along I-80 and Cornhusker Highway.
Sapphire
Las Vegas, Nevada
Of course where else would you find the finest gentlemen's club other than in Sin City itself? Sapphire is the club that makes the Nevada desert even hotter. With beauties coming from all over the place, it is a Mecca for professional entertainment beauties. If you are going with a party of five, hit up their online packages that offer drinks, transportation, front of line admission, no cover, and a VIP table on the main floor. This is the granddaddy of the strip clubs and the largest in the world, with 70,000 square feet of topless entertainment winning Best of Vegas by the Las Vegas Review Journal four years in a row. No need to check on times, this powerhouse is open 24 hours a day, seven days a week, 365 days a year. VIP rooms abound, and you can also cool down and heat up at the Sapphire Pool & Day Club.
Gold Club
Bedford, New Hampshire
New Hampshire may be progressive in politics but it leaves it on at the strip bars. However, you can make your way to the Gold Club with 12,000 square feet of scantily clad (yes the pasties and underwear bit) performing sex kittens. This is New Hampshire's only gentlemen's club with multiple stages, a billiards lounge, private suites, semi-private couch, great lights and sound show, and a full lunch and dinner menu. This club is open to eighteen and up and hours of operation are Sunday 4:00 PM to 2:00 AM, Monday through Thursday noon to 2:00 AM, Friday noon to 4:00 AM, and Saturday 4:00 PM to 4:00 AM. After work office parties are offered Monday through Friday with free admission until 7:00 PM and half off all drinks from 5:00 PM to 7:00 PM. Just minutes from downtown, offsite visits to River Road Tavern and the British Beer Company will add to your stay. Highlander Inn is located across the river near the airport or the Country Inn & Suites can be found heading into town along highway 3.
Bare Exposure
Atlantic City, New Jersey
Down by Trump Towers, there is more than one thing causing controversy. Bare Exposure is a BYOB full nude strip club where you can get on stage with two of the dancers and get into the action. Many patrons complain about the $2 cell phone check in and $20 dollar cover charge. Some patrons have given the club less than favorable reviews for its gals and costs but others have no complaints and visit every they're in town. Bare Exposure is open from 6:00 PM to 3:00 AM Sunday through Thursday, 6:00 PM to 6:00 AM Friday, and 4:00 PM to 6:00 AM Saturday. VIP and RSVP for front of line access and a two for one lap dance deal. There are lots of extra activities to be found all over Atlantic City and bars, nightclubs, gambling, and hotels abound. Don't pass up a full nudie and give Bare Exposure a whirl or let them give you one then hit the lights of wonderful Atlantic City.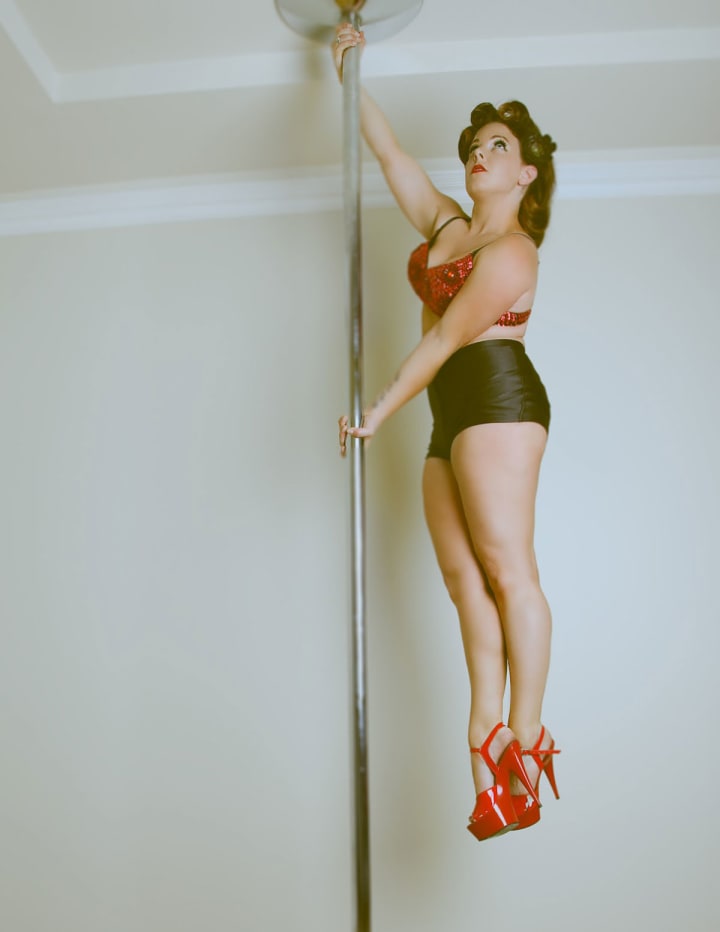 Fantasy World
Albuquerque, New Mexico
There's only one place in Albuquerque that offers total nude entertainment and that is Fantasy World. A nonalcoholic bar is offered and the age restriction is eighteen and up. Private dances can be experienced in the VIP lounge or tableside. The club is open Monday through Thursday from 6:00 PM to 4:00 AM, Friday and Saturday from 6:00 PM to 5:00 AM, and Sunday from 6:00 PM to 2:00 AM. Fantasy World is located at the north end of town just off I-25 and Jefferson St. NE. Google fans rate the club a 3.6 out of 5 stars. The positive reviews weigh in on the lap dances and the look and attitude of the girls. The more negative ones seem to reflect bad experiences perhaps from the attitude of the reviewer just not getting what they wanted or spending too much money and not being happy with the outcome. Come on peeps, you should expect to spend money when going to a strip club and these gals work their tails off. There are lots of chain restaurants nearby, along with Nick & Jimmy's Bar and Grill for food and drinks. A Holiday Inn is conveniently located at the exit off the interstate for a late night, enjoy.
Scores
New York, New York
Come take a bite of the Big Apple and the city that never sleeps, but surprisingly does not allow full nude along with liquor. Scores makes up for this fact with the parade of gorgeous gals. This three-story, 10,000 square feet behemoth also contains a high end steakhouse and full service café. Come in on Thursday from 8:00 PM to 10:00 PM to get two free drinks and complimentary admission. Located in downtown NYC with three levels, each offering its own personality and flavor. Each floor has state of the art sound and lighting, offering a wide range of music from Hip-Hop to Rock and Roll. Lots of private rooms and presidential suites are available for a VIP experience. There is a coat check fee and things don't come cheap in NYC so don't be surprised by the prices. The cleanliness and professional quality of the club make up for the cost.
Mirage Exotic Nightlife
Greensboro, North Carolina
Open seven days a week, Monday through Thursday from 11:30 AM to 3:00 AM, Friday from 11:30 AM to 4:00 AM, and Saturday and Sunday from 6:00 PM to 4:00 AM and free admission every day before 7:00 PM, the Mirage Exotic Nightlife is the place to be in Greensboro to heat up the southern nights. Truck drivers are welcome with free overnight parking and transportation to the club. Get free VIP limo service with a group of six or more people. Floor dances go for $15, VIP for $30, and private packages can be arranged for various lengths up to the Mirage Spa treatment with Moet Champagne for $1,000. Specials on food such as $2 Taco Tuesday and $4 Steak Wednesdays are available to feed your hunger. Ladies with great assets have been complimented on in online reviews, and pleasant employees and nice management make this nightclub the premier gentlemen's club in Greensboro. Other hotspots in Greensboro include Freeman's Grub & Pub and Fat Dog's Grill & Pub. Many hotels are dotted along the airport area where Mirage is conveniently located.
The Northern Gentlemen's Club
Fargo, North Dakota
The Northern Plains can be a bleak landscape and the oil boom in western North Dakota once brought a plethora of new attractions, but now the state is down to just one listed club, The Northern Gentlemen's Club in Fargo. Fargo is well known for the deep cold winters but one place to head to warm up is to the Northern Gentlemen's Club open Monday through Saturday but closed on Sundays. Hit up the Friday Buffet from 11:00 AM to 2:00 PM and enjoy the entertainment while you chow down at the trough. Full menu food is also offered during the rest of open hours, with a $9.75 steak dinner special on Wednesdays. Most reviewers give the club a decent rating with friendly staff and great dancers. When its 40 below out why not stop in and warm up and enjoy a strip club with some gorgeous gals and good times beats being outside!
The Roadhouse
Columbus, Ohio
Let's give it up for the Buckeye state, for the great city of Columbus, and finally to The Roadhouse because we are going to have a real good time! The Roadhouse is a full nude strip club, with hours of Monday 3:00 PM to 10:00 PM, Tuesday and Wednesday 1:00 PM to 10:00 PM, Thursday and Friday 3:00 PM to 12:00 AM, and Sunday 5:00 PM to 12:00 AM. The club is located just across the street from the Hollywood Casino so live it up Vegas Style at this full nude truck-junkin fun club!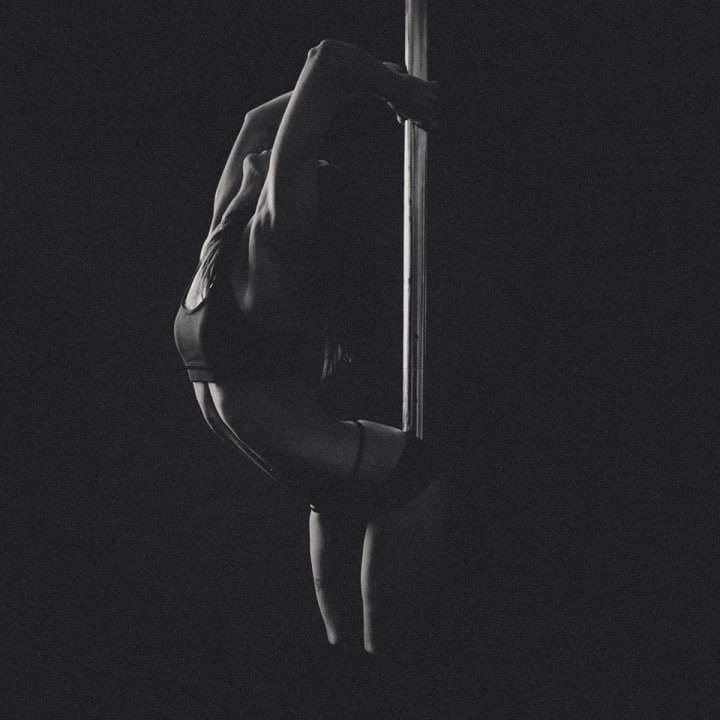 Little Darlings
Oklahoma City, Oklahoma
Oh Give Me a Home, Where the Buffalo Roam. No, on second thought, take me to Little Darlings in OKC! This hotspot in tornado alley hosts two floors of the best talent in America. Open Sunday and Monday from 7:00 PM to 2:00 AM and Tuesday to Saturday from noon to 2:00 AM. This is the best club in town with DJs that rock the house and ladies that are frequently thanked for a wild night. Wednesday nights brings on one of my favorites, Amateur Night, and contestants shake their money makers for $250 cash prizes and whatever they can work out of the hot and horny crowd. Girls are talked about as being professional and clean. Skinny Slims is the recommended pub hang out for outside club experience and hotels can be had at the intersection of I-35 and I-240.
Devil's Point
Portland, Oregon
Any club that has nipples showing on the main page of its web site has double thumbs and other things up for me. Devil's Point is so Rock and Roll they even have pints of Pabst for $2 and IPA's and micro brews for $4 and under. The watering hole in the club, The Draw, has video poker, lascivious ladies, and world class DJs that will bring it on with everything from Hank Williams to MIA. A real unique aspect of this club is Stripparaoke. On Sunday, karaoke singers and strippers come together (perhaps even literally) to bring the crowd a very surreal experience. Hours are simple: 11:00 AM to 2:30 AM, seven days a week. For out of club experiences, head over to the recommended Lions Eye bar and hotels can be found along SE Powell Blvd nearby.
Platinum Plus
Allentown, Pennsylvania
Being stuck in Allentown isn't as bad as it shounds; They have the Platinum Plus to chase away your misery and bring on the smiles. Happy Hour is Monday through Saturday from 5:00 PM to 7:00 PM, Saturday has a free lunch buffet from 11:00 AM to 2:00 PM. This place is very near to the airport so hotels are easy to come by. Jack Callaghan's Ale House is one of the higher rated bars in town you may want to hit up as well. Enjoy!
Cadillac Lounge
Providence, Rhode Island
Rhode Island is a great little state and if you wind up in Providence you need to check out the Cadillac Lounge. You can ride in style with 200 unique young dancers from amateur to famous. Try them all if you can afford to tip them all. Their website has a definite unique saying, "Real girls in real situations with the flavor of vision and fantasy." Now is this scripting for a porn movie or what? I highly recommend reviewing their website, it's a twenty-one+ site so you get some outstanding preliminary views before deciding. The Cadillac Lounge has reviews describing it as classy, clean and safe, awesome food, and a place to call home. Form your own opinion by seeing the goods. Fat Belly's Pub is a highly recommended joint outside the club scene and the nearest hotel is the Providence Mariott Downtown, a bit pricey but with class.
Trophy Club
Florence, South Carolina
Open six days a week from 6:00 PM to 4:00 AM and Friday 6:00 PM to 4:00 AM, the Trophy Club of Florence, South Carolina is topless, and the boobs bounce on the chests of some of the state's most beautiful southern bells as well as visiting dolls worldwide. A full bar, VIP, couch, stage, and table offer patrons different avenues of action. The girls have stated that they love working at this club. Florence also has the Southern Hops Brewing Company, which is highly rated and worth a visit. Best Western is just down the road and other hotels aren't too much further along the I-95 interstate exit.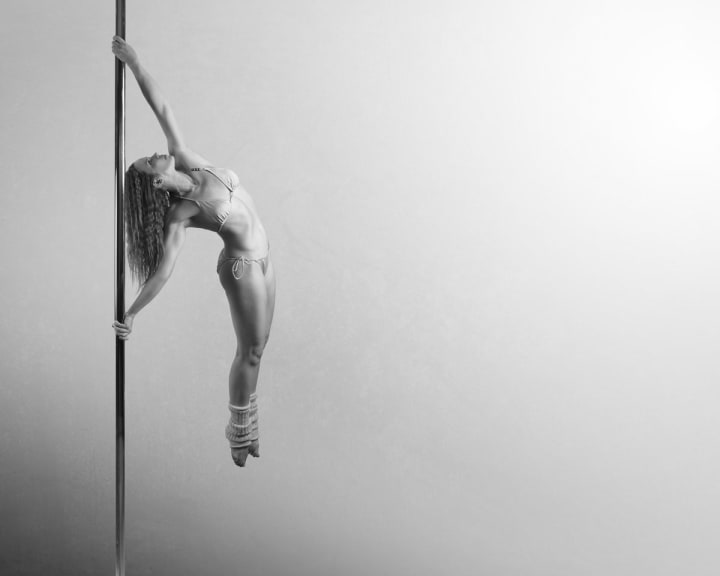 Cockatoo Gentlemen's Club
Yankton, South Dakota
They are doing more than yanking in Yankton, they are showing you the girls to yank to at the Cockatoo Gentlemen's Club. Open Monday through Saturday 4:00 PM to 2:00 AM and Happy Hour daily from 4:00 PM to 6:00 PM with two for one on all mixed drinks and shots with no cover charge. There is a large main stage with 7-12 dancers nightly and one can enjoy a private performance in one of the four couch dance rooms along with table dances. South Dakota also has legal gambling so the club has a casino that boasts the loosest slots in South Dakota as well as poker, blackjack, Keno, and more. A full game room with pool tables, foosball, darts, and video games will keep you entertained all night. There is a climate controlled smoke room in the casino for those foul weather periods that can be extensive in the winter months. Right nearby is Ben's Bar which gets high regards along with the Riverfront hotel you have an almost all inclusive stay.
Pure Gold's Crazy Horse
Nashville, Tennessee
Music City USA is home to the Pure Gold's Crazy Horse, described as "A Fun and Adventurous Escape." What is this club's secret for success? They say it's a very simple strategy: beautiful naked women, BYOB, and no alcohol surcharge are the reasons that this club has been ranked number one in Tennessee. Crazy Horse is open seven days a week from 4:00 PM to 3:00 AM, so give it a try. A popular hang out in Nashville is Legend's Corner with live music and a classic saloon while rooms can be found all along I-40 for an overnighter.
The Lodge
Dallas, Texas
Come on strip patrons, how often have we heard a girl say that they are working their way through college? Well if they say that in The Lodge in Dallas, TX they probably aren't just trying to get you to open your wallets because this club actually sponsors competitions for scholarships. So forget about who shot JR and if Sue Ellen is drunk in the club and open those wallets and help these hard working gorgeous gals out with their search for success. Texans love their hunting, meat, and oil and this club is decked to the hilt with a hunting lodge deco interior with big game and jungle themed stages that premier exotic acts such as the cat woman and milk bowl show. The elaborate menu also has lots of prime meat, beef being a favorite, along with all the other favorite munchies. The Lodge is open for hunting Monday through Friday from 11:00 AM to 2:00 AM, Saturday 5:00 PM to 2:00 AM, and Sunday 6:00 PM to 2:00 AM. A Step Up Lounge is the recommended hangout for outside the strip scene happenings and hotel rooms can be found along I-354 just east of the club.
The American Bush
Salt Lake City, Utah
The American Bush is equipped with even two solar powered EV charging stations for guests. Utah may be be conservative, but they are progressive. Guests can't get enough of the friendly reception they receive at The American Bush, from entrance to exit you will be greeted with smiles, welcoming words, and glistening boobs. This club may be calmer than many strip patrons are used to, but it still provides quality, cleanliness, and extra dousing of friendly welcoming with boobs. The American Bush is open Monday through Thursday noon to 1:00 AM, Friday from noon to 2:00 AM, Saturday 7:00 PM to 2:00 AM, and Sunday 7:00 PM to 1:00 AM. They don't serve alcohol, so the age restriction is eighteen and up. The local fave pub is The Sugar House Pub and Motel 6 is just down the way on I-15.
Planet Rock Gentlemen's Club
Barre, Vermont
In the state of Ben and Jerry's, there is only one topless gentlemen's club and that is Planet Rock Gentlemen's Club. The club is open Thursday to Saturday from 7:00 PM to 2:00 AM. Planet Rock has a full bar and is Vermont's only gentlemen's club with performers coming from all over to work. They boast the best bachelor's parties, and group discounts. You must be twenty-one to enter, so booze must be available. If you're looking for somewhere else to visit in the area, then there is The Cornerstone Pub and Kitchen for craft beers and ole country style pub. The Pierre Motel, with no-frills lodging and cable TV, is down Main St.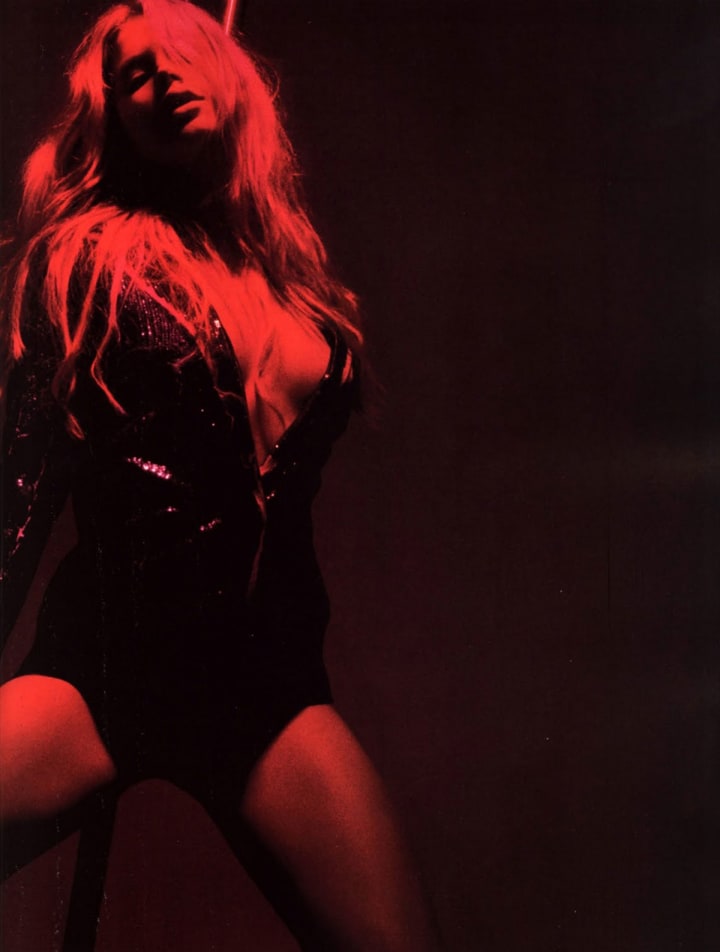 Minx Gentlemen's Club & Lounge
Virginia Beach, Virginia
The Minx Gentlemen's Club in Virginia Beach is the place to mix it up onshore. Their hours are Monday through Friday from 4:00 PM to 2:00 AM, and Saturday and Sunday from 6:00 PM to 2:00 AM. Remember you are in a large Naval Port so you might get some rowdies, but hey they're sailors and when in Port! The Boneshakers Sports Bar & Grill is a good place to go for some suds and grubs while rooms can be had all over along the boardwalk, along with many other activities.
Kittens Cabaret
Seattle, Washington
From the city that gave birth to Grunge and US coffee houses comes one of the cheaper and truly most enjoyable cabarets on the west coast, The Kittens Cabaret. With a $10 cover and $5 drinks, patrons are pleased with the prices and with the jaw-droppingly gorgeous ladies dancing all around. The Kittens purr Monday through Sunday from 11:00 AM to 2:30 AM and their website says that they are always hiring, so there are always new additions to the litter to keep you coming back and these little kittens show it all. For extras, head to Hooverville Bar for pints and pinball and you can find a room down the way at the Georgetown Inn.
Vixens Club
Bunker Hill, West Virginia
There isn't much flat land in West Virginia, nor is there on the chests and rears of the full nude club of Vixens in Bunker Hill West Virginia. Come watch the two girl shower show and see how wet they get with no panties or pasties blocking your view. Vixens gets a 4.1 stars out of 5 on Google and the same on Yelp. While you're there, get yourself a Busty Lady Souvenir Cup. That is 28oz of Long Island Iced Tea for $15 and $10 refills. And as long as you're drinking, try some chow from the kitchen that is open as long as the club is. You may also hit up Dub V Pub for some outside cocktails and food. The Hampton Inn is located within reach for a room to recoup in.
Sugar Shack
Lake Geneva, Wisconsin
The Sugar Shack is Wisconsin's premier adult entertainment site, and it even has male dancers! The male dancers have their own area upstairs that draws a big female crowd, and these ladies often mingle in the ladies show downstairs after watching the men shake it for them. Hours for viewing are Sunday through Thursday 7:00 PM to 2:00 AM, while Friday and Saturday hours are 7:00 PM to 2:30 AM. Overall, the club rates a 3.5 out of 5 stars from Google and a 4.5 out of 5 on Yelp. A one star knock from Google comes from a young lady who was aggravated that her group wasn't allowed downstairs for fear of competition from the gal dancers. Sounds like the tigresses were on the prowl. A top rate on Yelp from commends the club and the towel covered peckers upstairs, which continually find their way out of the towels as a fabulous experience and the $25 cover charge was worth it. She will be back for more, how about you? Hogs and Kisses is a night club in town that's a chill watering hole with DJs and dancing. Most of the hotels are further south and a little ways away but there are many along highway 50.
The Den
Cheyenne, Wyoming
Keep it straight gents, it's the every 3rd Tuesday of the month that All Nude Tuesday takes place at The Den in Cheyenne, Wyoming. If you have ever been to Wyoming you know that it blows, and not figuratively. The wind blows almost non-stop, but the state has some outstanding beauty to help you cope with the weather. You can walk or crawl into the Den from Monday through Saturday from 5:00 PM to 2:00 AM and on Sunday from 6:00 PM to 2:00 AM. We find a score of 4.1 out of 5 from Google and no note from Yelp. The Den has a Facebook Page but no official website. Private dances come in at $20 for one or $35 for two. Most comments on Google are positive about the ladies and action. Sanfords Grub & Pub is an ole Wyoming favorite hangout and Cheyenne is a pretty small town, so it shouldn't be much trouble to get around to a hotel. The Fairfield and Holiday Inn Express are rated as the better hotels in town.
About the Creator
A group of inappropriate, unconventional & disruptive professionals. Some are women, some are men, some are straight, some are gay. All are Filthy.
Reader insights
Be the first to share your insights about this piece.
Add your insights