BDSM
'50 Shades' is crap.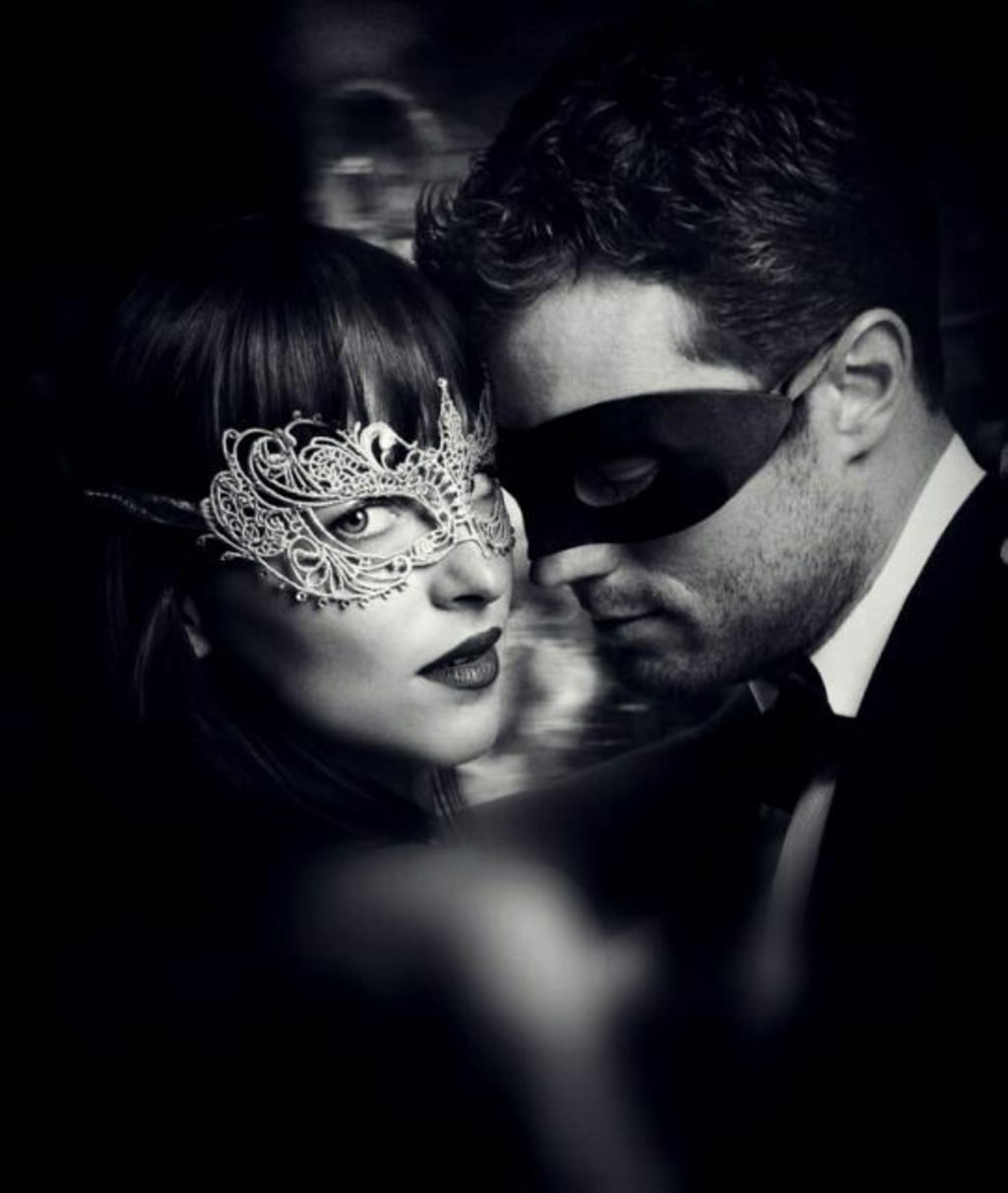 Yes ladies, the book series that a million people (mainly women) read is full of crap. 50 Shades of Grey had a few glaring flaws, the main one was that Christian is a stalker who had a temper which is not a good combination for a dom or a boyfriend. Really think about it, would you want a guy who has a temper AND had access to floggers, paddles and other impact toys? I know I wouldn't. Those toys can hurt, I know I've been hit by them. An ex had impact toys and we explored that side.
Christian also didn't educate Anna when he introduced her to the lifestyle, Google or whatever search engine she used is not a proper education in BDSM if you have a dom at your disposal. Any dom worth his salt would be able to do the education and not let Google do it for him. Google is dangerous whether or not you have a dom because you can get misinformation and not everyone practices BDSM the same way. Or if you Google BDSM, you may get a lot of porn which to some people may not be a big deal but to Anna in 50 Shades it may be a big deal. With websites like fetlife and BDSM dictionary websites out there you can find some good information. You can also find stuff that is full of crap.
Christian and Anna also had a big issue in the bedroom. He really didn't ask for consent to be her first time. He just took it, and said "I'll help you take care of the issues or situation." She did things or went along with things just to keep him happy and to keep him around. You don't act like you are okay with stuff just to be with a guy. You should say yes to people or things because you are comfortable with what they are saying or what the thing is. Speak your mind in a respectful positive way.
A dom I met last year thought this book was law and it may have led to other bad beliefs on BDSM. The bad thing about his beliefs is that when you try to tell him he is wrong he will back peddle and through a temper tantrum. One of his bright ideas was that subs had no rights. They do, all bottom types have rights. The most important right is the right to say no. Now if you want to suspend rights for a scene or the rest of the relationship then that is your right. But suspended rights requires a lot of trust because it could be dangerous in the wrong hands. Fake doms can use suspension of rights to abuse good subs.
The same dom also believed that the job of a sub is to perfect. That's not true of course. The job of a sub is to please her or his dom. As humans all we can do, all anyone can ask from us, is to do the best we can. We should not strive to be perfect, we should strive to be better than who were the day before.
Some sub newbies believed you're not a good sub if you have limits. That's untrue, it goes back to having rights. Part of having rights is having the right to have limits and to say no. If you have things you don't want to do with your dom or boyfriend then that is your right. Limits are like the BDSM version of boundaries and all relationships, BDSM or not, need boundaries.