Anxiety and Sex—What You Should Know
Could anxiety be the source of troubles in your sex life?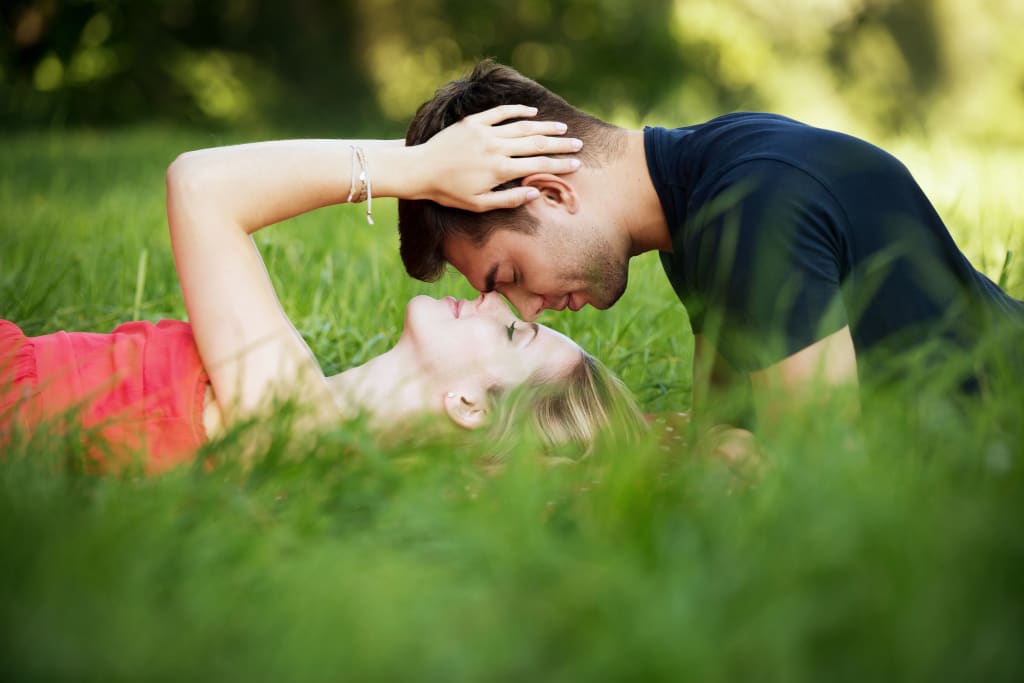 Anxiety has a habit of triggering a variety of issues—from keeping you from fulfilling your career aspirations to making you avoid social events. Therefore, it makes total sense that extreme fear, worry, and nervousness can affect your ability to "perform" in bed.
The truth is, any kind of anxiety can prevent you and your partner from having "good sex." And, guess what? It doesn't matter if the anxiety comes and goes, or if you have been diagnosed with an anxiety disorder (there are many of them), it still can extinguish the sexual flame burning between you and your partner.
The good news is that most sex-based anxiety issues can be resolved, especially with the help of self-help techniques and/or a good sex therapist. But, the first step must be to understand and admit just how the anxiety (and all the accompanying emotions) are putting one heck of a damper on your sex life. The purpose of this article is to explain the relationship between anxiety and sexual issues, highlight some of the common sexual dysfunctions that can arise, and provide "actionable" tips.
So, What Is the Relationship Between Anxiety and Sex?
Well, anxiety plays a significant role in the development and maintenance of sexual dysfunctions—in both men and women. More specifically, it is common for people with sexual dysfunctions to also have an anxiety disorder or vice versa. In many of these cases, it's uncertain which one is the main disorder.
Regardless, anxiety acts like a pathway, in which biological, social, psychological, and ethical factors combine to negatively affect both sexual performance and response. Severe worry, fear, and apprehension can interfere with a person's ability to embrace sensual stimulation, thus, impairing his/her arousal. In many cases, a never-ending cycle of "anxiety – sexual dysfunction – performance anxiety" is formed, worsening the anxiety and the sexual dysfunction.
The important thing to remember is that because the two are interlinked, often treating the anxiety would make the sexual issue go away.
So, how could you tell if the sexual dysfunction stems from anxiety? Well, here's a list of some of the most common sexual issues anxiety could cause to get you started:
Low Sex Drive (Reduced Libido)Truth-be-told, anxiety can cause your sex life to take a nosedive. The nervous, worried, or overwhelming feeling you get when anxiety kicks in can squash the sexiest of intentions. More specifically, it can alter your mood—even if earlier in the day you were "ready to go." Anxiety can also physically affect your bodily functions. For instance, it can boost your adrenaline levels (a sex hormone), causing you to feel agitated and "on the edge."And, when your body is unable to fully relax and soak in sexual stimuli, it's impossible or nearly impossible to orgasm. Then, there are anxiety medications—and their libido-killing effects. The catch? While these medications may help you better manage your anxiety, there's a real risk that they'll lower your sex drive.
VaginismusAnother anxiety-based sexual issue (for women) is vaginismus. This is a condition in which penetration causes severe pain. This problem may be due to another medical condition (for the woman), but it could also stem from anxiety and worries about sex.As a result of multiple painful attempts at intercourse, the woman could develop increased anxiety when it's time to be intimate, worsening the vaginismus. More specifically, her vaginal muscles tighten up, causing discomfort during sex. The good news is this type of anxiety usually disappears once the vaginismus has been treated, through medication and/or therapy.
Premature EjaculationIt is common for men with premature ejaculation (PE) to have high levels of anxiety. This type of anxiety typically stems from excessive worrying or nervousness about "performing" in bed, extreme concern about not sexually satisfying a partner, low self-esteem, shame/embarrassment, a negative perception of sex, and/or feelings of guilt.Relationship conflicts can also damage your sex life, leading to PE. This can occur when one partner feels solely responsible for the happiness of the other. In other words, the male in the relationship feels as if it is his responsibility to make sure his partner is sexually satisfied, sometimes at the expense of his own sexual happiness.Keep in mind that when you become anxious, your body responds to the stress by doubling its production of adrenaline. What happens next? The anxiousness escalates until the anxiety becomes overwhelming, affecting your ability to prolong sex and prevent early ejaculations. Premature ejaculation can be treated using different techniques, but if the man's anxiety levels are exceptionally high, his performance anxiety may need to be treated separately for him to overcome PE.
Erectile DysfunctionErectile dysfunction (ED) is a common sexual condition that affects approximately 18 million males, over the age of 20, in the US. However, some researchers suggest that this number may actually be almost double that number at 30 million.It is important to understand that stress and anxiety can disrupt the signals your brain sends to your body, specifically your penis, during sexual activity. In other words, it can reduce or limit blood flow to your penis, preventing it from "stiffening." As a result, you may be unable to achieve or maintain an erection long enough to complete the act of intercourse. Moreover, if you are stressed and anxious about having ED, it can lead to a vicious, never-ending cycle of ED. This condition is referred to as psychogenic erectile dysfunction, which in most cases could be easily treated.
Tips You Can Use to Reduce Anxiety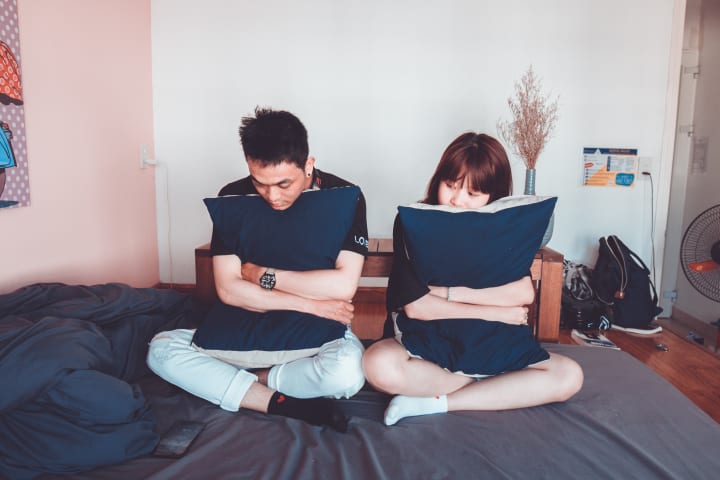 Listed below are tips you can use to ease your anxiety, before and during sex:
Talk about it.If you're having sex-related anxiety, the worst thing you can do is keep your feelings bottled up inside. In fact, dismissing, ignoring, or shuffling your feelings aside like they don't matter will only worsen your anxiety. Therefore, the best thing you can do is talk to your partner about it—what triggers it and what relieves it. Although it may be unnerving to share such intimate emotions with someone else, your partner will most likely be the person, who provides you with the support you need to overcome your anxiety.
Exercise—often.Guess what? Exercise is an "anxiety killer." In other words, exercise can boost your mood—and your confidence, and it can give you more energy, in general, but more specifically, during sex. And, because you'll have more confidence—gained from exercise (and a slamming body), you'll be less worried about how you look to your partner. The result, less anxiety and more great sex!
Slow down.Another way to ease your anxiety, before and/or during sex, is to slow down. In other words, start out with foreplay and extend it until you feel "ready" to go to the next level. Every intimate encounter doesn't have to lead to intercourse. Cuddling, spooning, kissing, licking, and sensually touching can trigger some pretty fantastic orgasms for both you and your partner. So, don't rush to sex—take your time and enjoy every single second with your lover. Remember, sex is a marathon, not a sprint.
Positive Self-TalkLastly, you can banish sexual anxiety by teaching yourself how to positive self-talk. In other words, when you feel your anxiety creeping up on you, fight it with positive affirmations. For instance, if that little devil on your shoulder tells you that you'll never sexually satisfy your partner, remind yourself that she's there with you because she wants to be.And, when that devil tells you that you're not good enough, tell yourself that your partner is lucky to be with you, because you're the prize. Lastly, when the devil tells you that your partner will leave if you experience a sexual dysfunction, remind yourself that she loves you and will help you work through it.
In Summary…

The truth is, sex can no doubt lead to lower stress levels and healthier relationships. And, it can be a fantastic stress-reliever. On the flip side, however, higher stress levels lead to fewer sexscapades, more sexual dysfunctions, and a whole lot of anxiety. The result? One depressing sex life. When this is the case, sex-based anxiety is often eliminated simply by treating the cause of the stress itself.
Sex-based anxiety issues should be treated using sex-therapy. The goal of sex therapy is to help you better understand the root cause of your anxiety, so you find viable solutions to what is stressing you. Ultimately, during sex therapy, you learn how to better communicate with your partner, improve your self-esteem, and utilize relaxation techniques that will zap your anxiety, before it takes over your sex life.
About the Author

Dr. R.Y. Langham holds a Master of Science in marriage and family therapy and a Ph.D in family psychology. She serves as a professional consultant for the Between Us Clinic, which provides sex-therapy online programs for men and couples experiencing premature ejaculation.
advice
Dr. R.Y. Langham holds a Master of Science in marriage and family therapy and a Ph.D in family psychology. She serves as a professional consultant for the Between Us Clinic, which provides sex-therapy online programs for men and couples experiencing premature ejaculation.
Receive stories by Dr. R.Y. Langham in

your feed