Adam and Eve Adult novelty company
not the bible story, obviously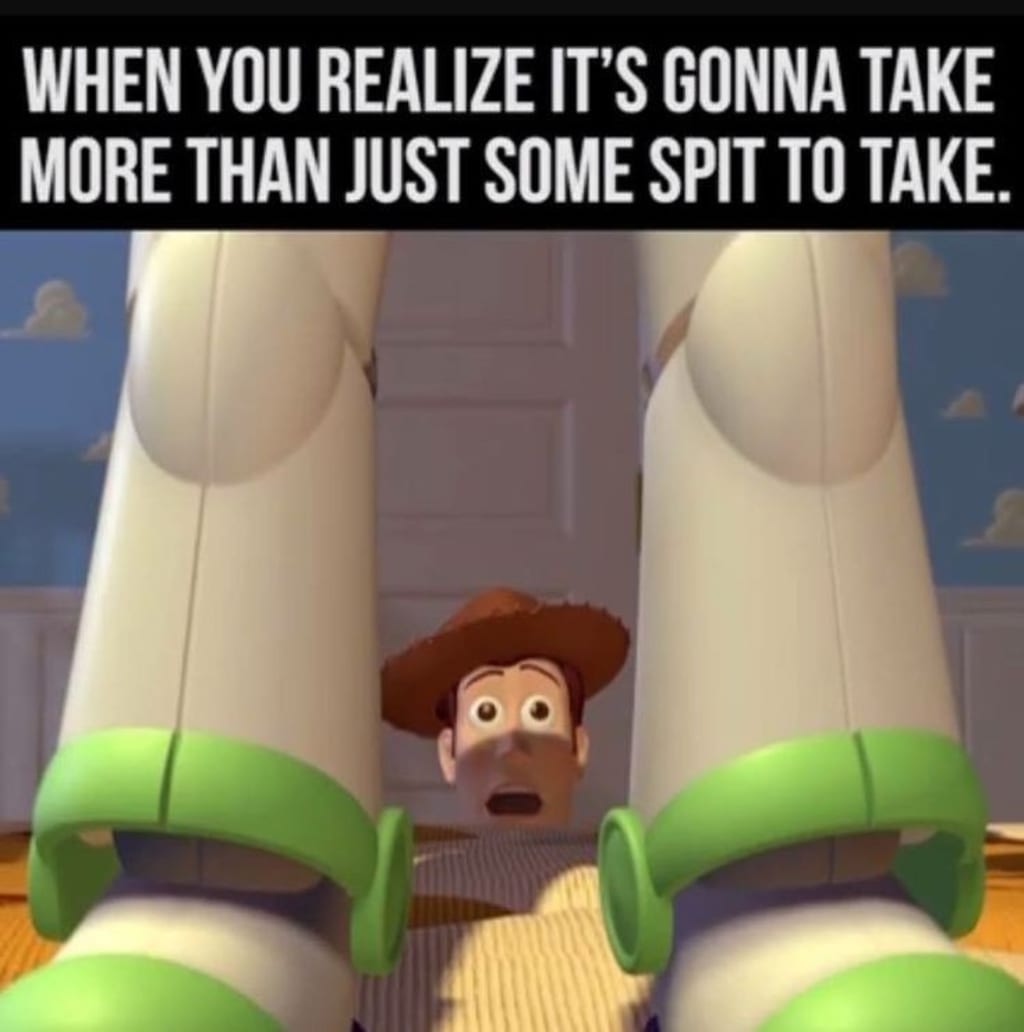 So we all heard of the website Adam and Eve. Especially when it comes to watching YouTube. It feels like every YouTuber I watch has some kind of code and sponsorship with Adam and eve. I used Jaclyn's code for one product so I could test it out. With the codes on YouTube if they had multiple sponsorships you can use their code multiple times. You normally get 50% off one item and free shipping.
I got a kit with multiple things in it. The one I got called the G-spot kit made by the brand CALEXOTICS ($34.95). I do like the brand CALEXOTICS, I have used some of their toys before. It had the "world famous" butterfly kiss, a G-spot massager and three orgasm ticklers. The butterfly kiss and the G-spot massage do need batteries. The butterfly kiss has a part that goes inside you and a part that will tickle the clit. The G-spot massager is kind of basic with multiple vibrations. The orgasm ticklers are little sleeves that work best on fingers. There's 3: the clit sleeve, the probe sleeve and the "G" sleeve. Each sleeve has a different look and 2 have texture to it.
I love the butterfly kiss vibe. It has 3 settings for vibration. It doesn't take long for me to get off with it. Just because it's small doesn't mean anything. Sometimes these smaller toys are better than some of the bigger toys. It's not that loud. It's good for travel and play in clubs or dungeons. I would definitely recommend and buy it again.
The G-spot massager is a little toy. I don't know if I would label this toy my favorite G-spot toy ever but it's not bad. This toy is good for traveling and taking to clubs or dungeons for public play. I could get off with this toy but it will take a little longer. Everyone is different so I can't say that I wouldn't recommend this toy to anyone else but I wouldn't buy it again.
The sleeves were interesting. Now I believe these were meant for fingers because when I tried to put the sleeves on toys it didn't work out too well. The clit sleeve has bumps in circle on the fingertip. It was ok, it wasn't terrible. The probe sleeve is the only one that doesn't have texture to it. I really didn't feel much of a difference between using the probe and using my finger besides the feel of the material the sleeve was made out of. The g sleeve has bumps on the tip of it. It was ok but it really wasn't one of my favorites or the most mind blowing thing ever. Would not buy again but someone else may like it.
I also bought the Slay #loveme clit stimulator also by the brand CALEXOTICS ($39.95). It has 10 vibe speeds/patterns and is USB rechargeable. I used it a few times and I do like it. If you turn it off it will come back on with the same pattern or speed that you had it on last time you played. It is small so that is good for traveling. This and other good toys are also to take places for public play. For me I sometimes (not all the time) need to pair a clit toy with one that goes in me to have an orgasm. I will recommend this and would possibly buy this again.
I hoped you enjoyed this and hopefully it will inspire you to buy some sex toys. I will buy more toys from Adam and Eve and review them. I will also review toys that I got from other places.