6 Awesome Ways to Treat Yourself Today
Even at the best of times, life can be hectic, not to mention stressful.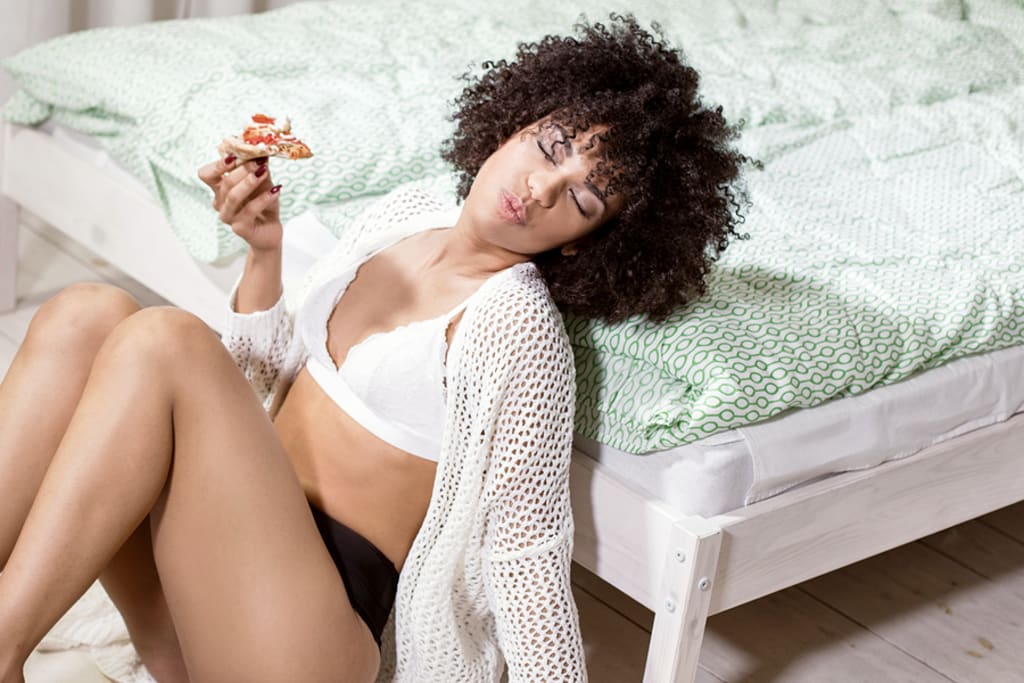 Remembering to make enough time for self-care can be a challenge, but it's also important – especially now with so much going on in the world. Treating yourself once in a while can help keep life sweet in the midst of all the sour. Here are a few ideas to consider the next time you're due for a little something extra.
1. Try something new.
Some people are at their best when their minds are firing on all cylinders and they're lost in a new pastime or hobby. When was the last time you had that feeling? If you've been feeling like you could use a little quality mental stimulation lately, consider signing up for a class or taking up a new hobby.
Resist the urge to make it something practical that you "need" to learn for work or to be more useful to someone else. Choose something you want to learn. Bonus points for picking something you've always wanted to try, but never allowed yourself to make time for before!
2. Buy yourself flowers.
You'd be hard-pressed to find anyone whose mood isn't instantly brightened by fresh flowers. Flowers instantly brighten up a room by adding color, cheer, and a touch of pleasant fragrance. They make a wonderful gift as well, but don't wait for someone else to take the initiative.
When was the last time you bought flowers for yourself? You're just as important as anyone else in your life, so it's high time you treated yourself to a beautiful bouquet just to brighten up your bedroom, dining room, or workspace.
3. Take a risk with your hair.
It may sound cliché, but sometimes the simplest changes can make the biggest impact when you're overdue for a change of pace. Doing something new with your hair is great for that. What you do can be as subtle or dramatic as you like. The only requirement is that it be something you're truly longing to try.
Maybe you've always wanted to know whether blondes do more fun (or redheads, or brunettes). Perhaps you're in the mood to truly beat the heat this summer with a super-short haircut. Maybe all you're really in the mood to do is splurge on a new straightening brush your friend swears by. Whatever it is, now is the perfect time to go for it.
4. Upgrade your vibrator.
A great relationship with your own body and a willingness to take responsibility for your pleasure are incredible ways to feel empowered. That said, when was the last time you replaced your vibrator? Whether or not it's time to retire your old one, now is a great time to treat yourself to something new and improved.
Splurge on a luxury vibrator from a top manufacturer you've always heard good things about. Pick something with a killer feature that you know will take your solo sessions to the next level (e.g. a cool new function, an ultra-powerful motor, or an unusual shape). Then treat yourself to a few sweet, sweet orgasms!
5. Catch up on your sleep.
Sometimes the best treat you can give yourself when you're overtired and overstressed is a chance to reboot a little. According to research, roughly 40 percent of Americans get fewer than seven hours of sleep every night, which just isn't enough for most people. If that sounds like you, maybe it's time to indulge yourself in a little extra shut-eye.
Have a hot bubble bath tonight and turn in an hour or two early. Go ahead and sleep in on your next day off. Even just a little bit of sleep can be super-restorative. Try a 20-minute catnap on your lunch break the next time you're struggling your way through an extra tough day at work. You'll love the difference it makes.
6. Enjoy your breakfast.
Breakfast is the most important meal of the day, but most people rush straight through it, even when they don't have to. Making room in your schedule for a morning repast that not only isn't rushed but is truly enjoyable can change the direction of your entire day.
Sit down and eat something balanced that includes both protein and healthy carbs for a great morning start. Include a little treat that's good for you, but that also makes breakfast feel a little special (e.g. a helping of a favorite fruit that's a little more of a splurge or a specialty spread for your toast from your favorite local market).
Treat yourself to something big or small regularly, especially when something about life has been really tough lately. You work hard, not only for the special people in your life but for yourself. Remember to thank yourself now and then with a little something extra!