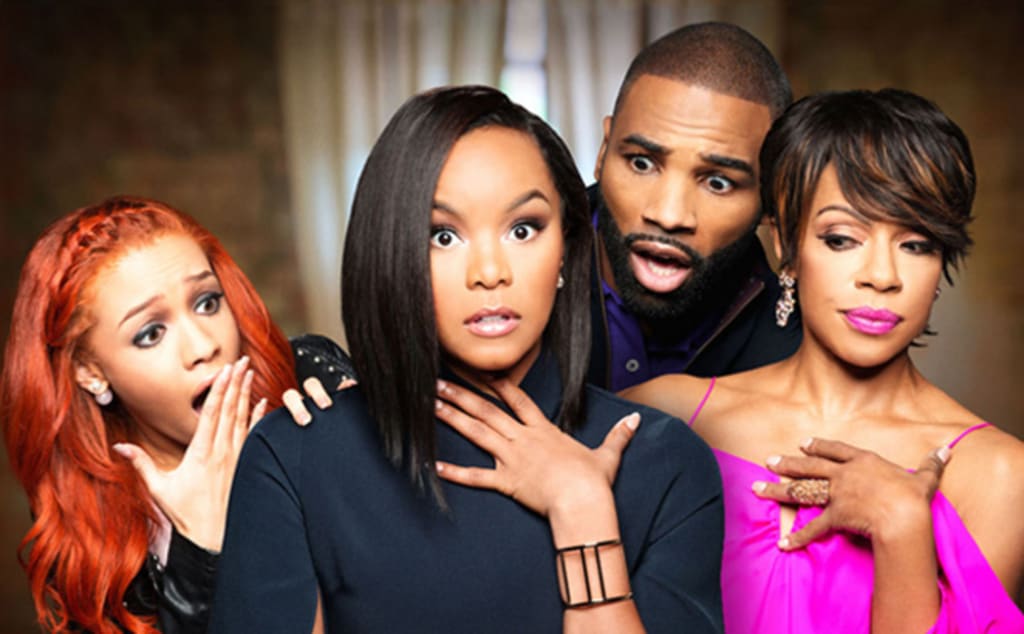 I have to say that I'm quite thankful for this platform, as it has allowed me to not only grow my audience but also allowed me to expand on my writing skills. I do my best to come up with original content a.k.a genuine ideas that will entice you and keep you coming back to read more. Sometimes I need help though. Sometimes it's just because I have so much going on personally that the ideas to turn my readers on completely escape me. That is when I turn to my readers/audience for help on ideas, and honey, my readers/audience turn out in the best way, as some of my best blogs originated from emailed or inbox ideas/stories. Sometimes I get some emails/inbox messages that literally have me clutching my pearls and gathering myself (SHOUT OUT to 4TheloveofJoose) up off the floor. I could give you a list of examples, but if you've been keeping up with my blogs, then you already know which ones I'm referring to. This particular blog is being generated because of a special woman who sent me a very long email about her latest sexual experience. According to her, she was truly inspired by my blog called I F**k & Forget You! and how the power of the pussy was represented in that blog, and being that I'm always looking for fresh blog ideas, she thought her story would be a great fit. She was absolutely right! Check this out:
"Hi Kai! I just wanted to tell you that I love what you do and I have a story for you to write about. I'm a newly single woman and the city that I live in doesn't have a lot of available men, so I joined a dating site hoping to meet someone new. There were a lot of strange guys at first. One guy had the nerve to tell me that he wanted me to move into his house with him, be his 'domestic helper' while charging me $455 rent and be 'available to him' at night time. I was like, 'Really motherfucker? You want me to be available pussy AND charge me rent?' The nerve of these men!
There was this one guy though that once I read his profile description and saw his pictures, I liked right away. His profile name was Big D**k Ted. I know what you're thinking. A motherfucker that calls himself Big D**k Ted is clearly full of himself, only wants pussy and is probably lying about the dick size. The only thing on my mind was that he was cute. He was black like me, had a job and lived nearby, so I wanted to give him a chance. I mean, you never know until you see for yourself, am I right? I sent him a message first and he responded right away. It wasn't long before he asked me for my phone number, so I gave it to him. Seconds later, he called me and we were on the phone for two hours just chatting it up and getting to know each other.
Even though it was already late when he called, I didn't mind because I didn't have to work the next day, but he did, so I assumed the phone call would be ending soon and I would be going to bed alone. WRONG! During our lengthy conversation, we discussed how close we lived to each other, and unbeknownst to me, Big D**k Ted got in his car and was ringing my bell as he spoke to me on his phone. One part of me said, 'Are you really going to let a stranger in your house at this time of night knowing exactly what he wants?!'
Then my overly horny pussy reminded me that it had been months since the last time I was touched by a man, so I decided to let him in. All I was wearing was my thong panties. I opened the door and his smile widened as he looked me up and down. I grabbed his hand and lead him to my bedroom. As soon as I closed my bedroom door, he grabbed me by my ass and pulled me into him for a long, deep tongue kiss. His next move surprised me in the best way. He picked me up by my ass cheeks, threw me on the bed, ripped off my thong and dove in my pussy face-first. When his hands reached up and started massaging my hard nipples, my back arched unintentionally as if I was running from his tongue, and he was having none of it. He immediately grabbed my ass and pulled me into his face, dipping his tongue deep in my pussy, which made my orgasm so electric! Right then and there, I was so glad he came over, but then... he hit me with another surprise! Big D**k Ted really had a huge and luscious piece of dick swinging between his legs! My pussy hollered as soon as he put in the tip!
She said, 'I'm not ready,' and Big D**k Ted didn't give a fuck! He wanted to put it all the way in the juicy spot, and no matter how much I ran, he dragged me right back to 'get it' as he said. He got it alright, he got it all and kept getting it 'til the break of dawn! My little pussy was hurt but smiled like a trooper. I've seen Big D**k Ted a couple of times after that first night, and every time we get together, it seems that dick is getting bigger and bigger. My pussy and I are getting adjusted to it though. I've even learned how to twerk on it because Ted loves to see my ass bounce on it! Honestly Kai, after reading that pussy power blog of yours, I felt re-energized in my pussy power, and I don't feel any kind of way for fucking a man I just met on a dating website. In fact, I want to go back to the site and see if I meet a pussy-licking Patty... I like girl-on-girl fun every now and then!"
Big dick Ted is a monster it seems... but then again, SHE sounds like a monster herself! Indeed! I enjoyed this story and I hope you did too! Shout out to the pussy because it runs the world!
As always, I encourage you to check out all of my blogs on nattiekai.com and nattiekai.wixsite.com/kaih, subscribe to my YouTube channel, leave a tip, and share with others that are kinky like you!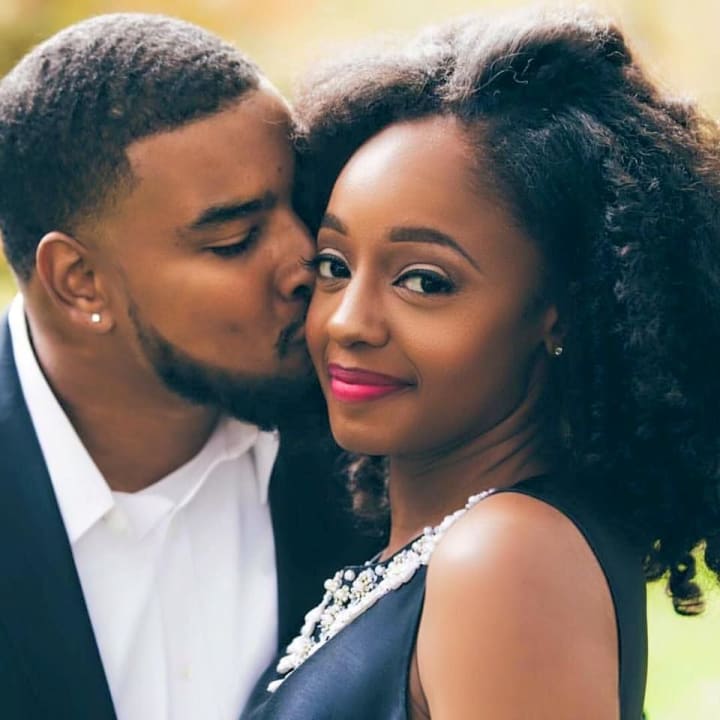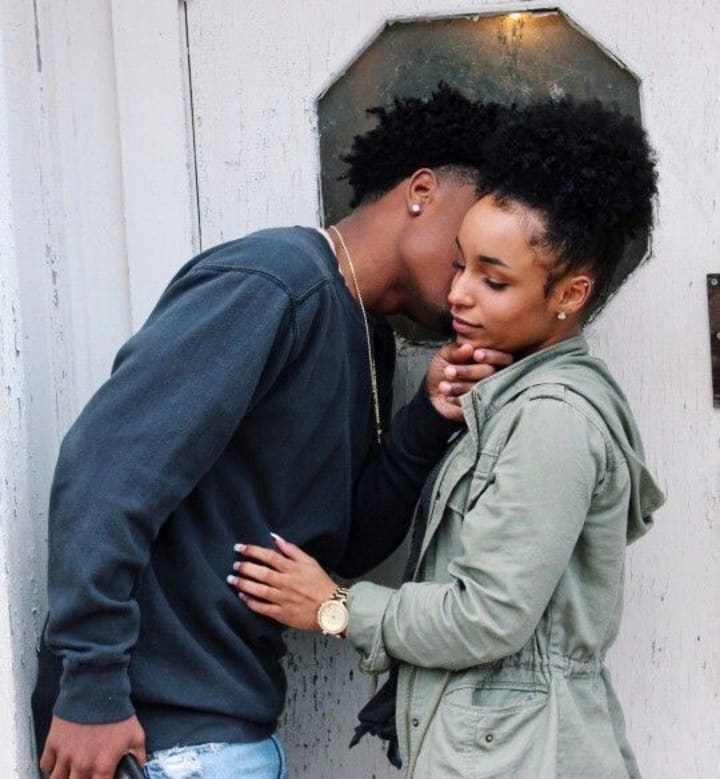 About the Creator
Author, Blogger, Podcaster for Motherhood Sex Marijuana, Writer for Fuego Magazine!
nattiekai.com
nattiekai.wixsite.com/kaih!
motherhoodsexmarijuana.com
Reader insights
Be the first to share your insights about this piece.
Add your insights