1970s Celebrity Ass 
The best contemporary ass began with 1970s celebrities.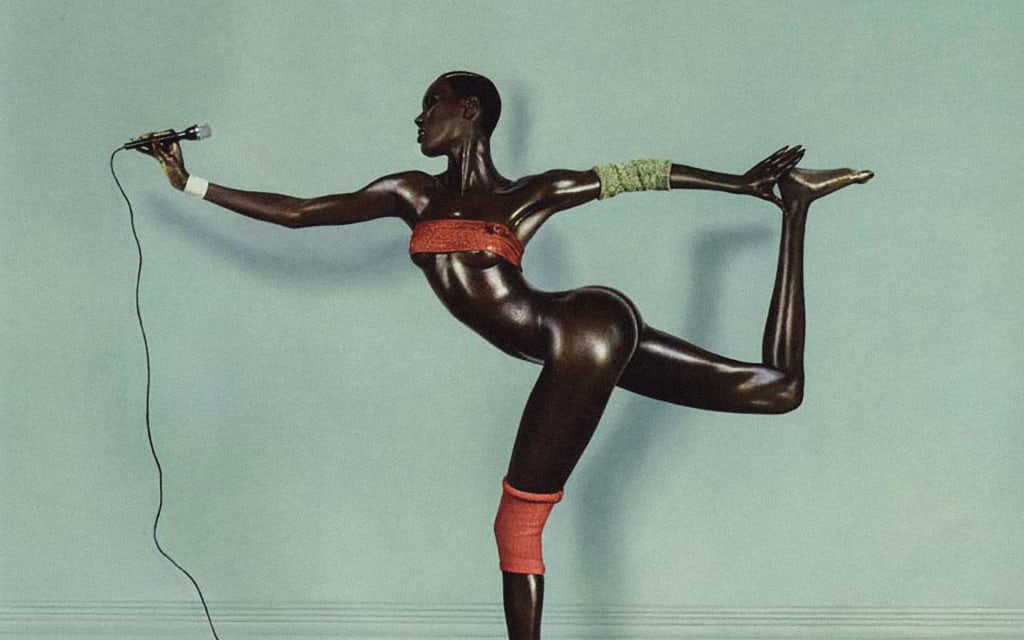 It is a funny thing, but celebrity ass wasn't that big in the 1970s. The celebrities that had them were certainly famous for them, but over all it was a breast man's world. The Jerry Seinfeld ass man was the anomaly. Most celebrities were less inclined to flaunt their best asset, and it would be decades before Jennifer Lopez and Kim Kardashian mad ass big, or big ass depending on how you look at it. Back in the 1970s celebrity ass was less popular than 1970s celebrity boobs. But there were always the exceptions to the rule.
Victoria Principal's Patootie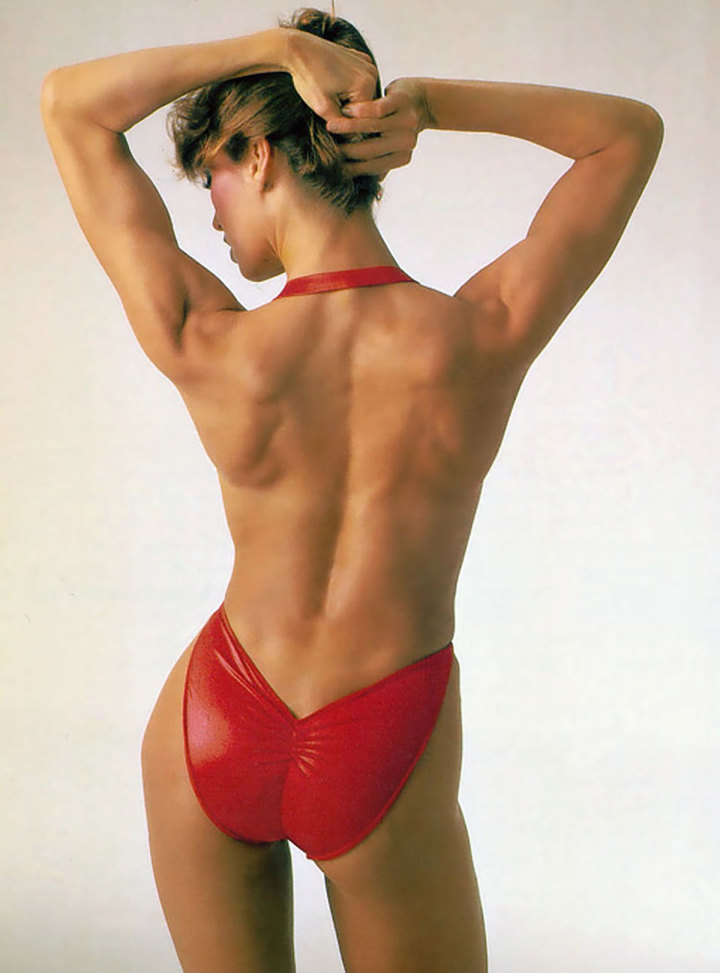 Her father, was a United States Air Force sergeant, born to Italian immigrants and pure southerners. Her dad, was often on the move and had Victoria growing up in locals from Georgia to London. After studying in New York City, she eventually moved out to Los Angeles in the early 1970s. Her beautiful ass,was first glimpsed covered by a western frontier vestidoas a Mexican mistress and concubine inThe Life and Times of Judge Roy Bean, starring the iconic Paul Newman.
Aaron Spelling, in 1977, offered her a year's tuition in law school to take a cameo role for a pilot he was shooting called Fantasy Island. From there it was a short trip to the hottest ass on CBS' vintage hit and original evening soap opera, Dallas.
She continues to focus on health and wellness, and has authored a number of books on the topic.
Barbara Bach's Tuchus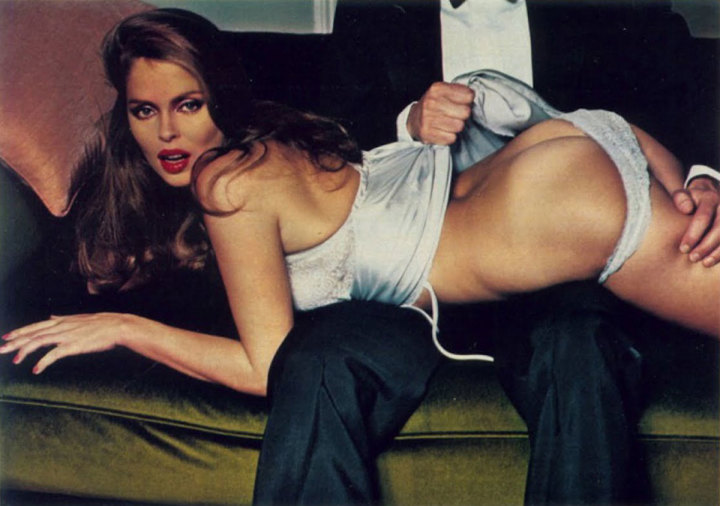 Barbara Bach as Adam Sandler sang in his Hanukkah song, is jewish. Born Barbara Goldbach this beautiful woman went on to become the hottest James Bond girl in the history of the franchise. Her performance in The Spy Who Loved Me was the sexiest of the films, and her ass was outstanding.
Interesting fact: Barbara Bach's Anaya Amasova in The Spy Who Loved Me, was actually the third Jewish Bond girl, following Jane Seymour in Live and Let Die as Solitaire and Jill St. John in Diamonds are Forever as Tiffany Case.
Farrah Fawcett's Fanny
Mary Farrah Leni Fawcett was born in 1947 in Corpus Christi, Texas. In the summer of 1968 her parents accompanied her on a trip to Hollywood. She changed her name to Farrah Fawcett and began her journey to fame and fortune. It was The Bionic Man himself, Lee Majors, who fell in love with her bionic celebrity ass. They were wed in 1973. She was 26 years old. Soon after she debuted on Charlie's Angels, a simple poster of her in a red bathing suit broke the world's record for posters sales with nearly 15 million copies sold. This was a tipping point in pre-digital age viral behavior.
Donna Summer's Disco Butt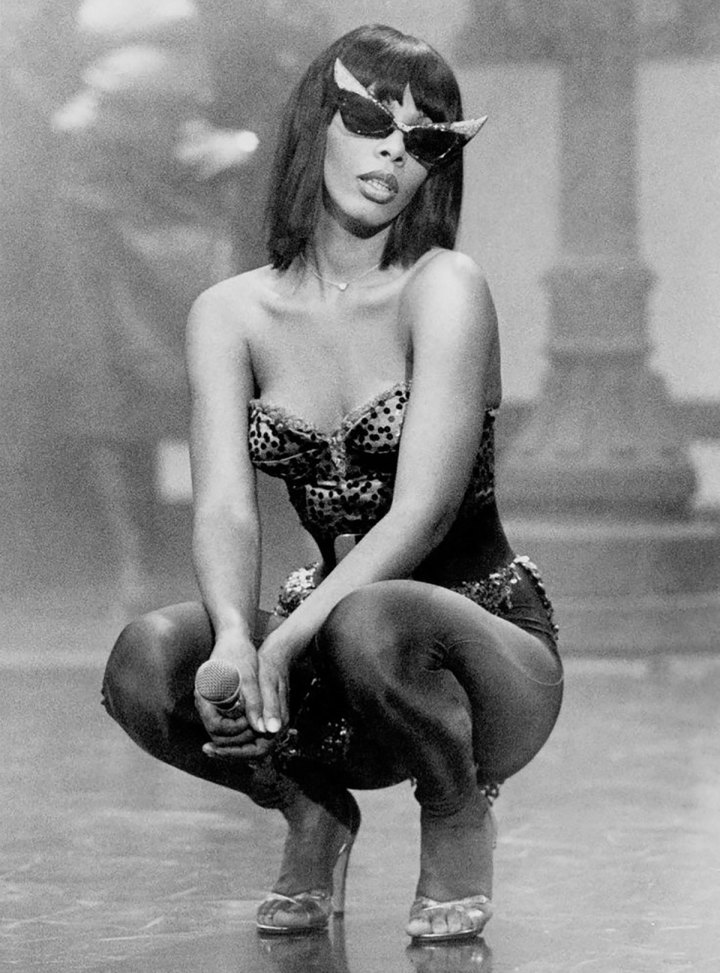 Donna Summer was once a serious church girl. Before she was Donna Summer, she was Donna Gaines. She had a beautiful ass that she would shake on stage with her rock band, The Crow. She was really hot stuff.
"The Hostage," her 1974 hit in Europe catapulted her to the mega hit, How to Love You Baby. The way she moved to her music on stage was so sexual, that it helped define the Disco scene.
She was the first female artist to have three number one solo singles in one year with Hot Stuff, Bad Girls and MacArthur Park. She is forever the queen of Disco vinyl.
Erin Grey's Spandex Booty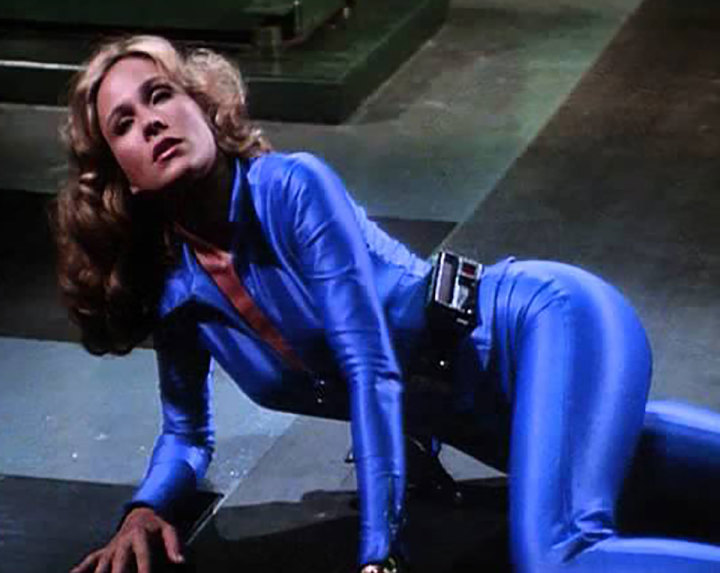 Buck Roger's Erin Gray either had a great celebrity ass or the wardrobe department was very ass-centric. As Wilma Deering, on the hit sci-fi series, Gray is bending over frequently wearing a skin tight shiny blue spandex outfit, preparing for Buck Rogers arrival. From Fall Guy to Baywatch Erin's beauty was only matched by her brains. As an entrepreneur, she remained in the industry representing many a comic con favorite at Heroes for Hire.
Pam Grier's Cheeks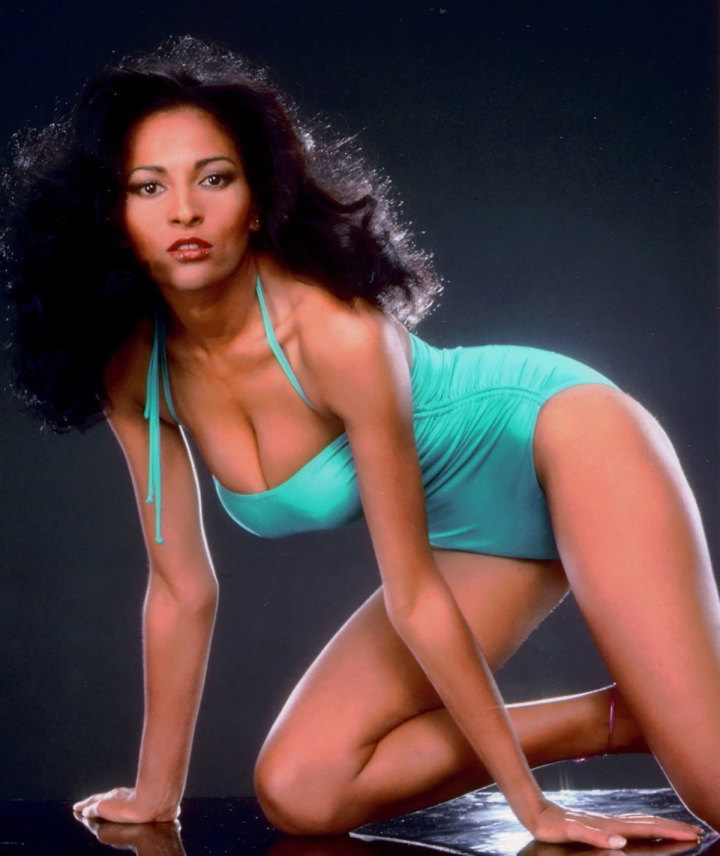 Actress Pam Grier's ass became famous 1970s blaxploitation films. Playing prostitutes, prisoners and criminals, Pam's most famous role was Foxy Brown and Coffy. Born in Winston-Salem, she was the daughter of a United States Air Force mechanic. Of her early childhood she has said, "Growing up in a rough working-class Denver neighborhood, I learned you had to fight all the time. I mean fight for your lunch money or act like you didn't have any. I used to keep mine in my sock. It was pretty rough for a kid who had been sheltered on Air Force bases, but I am a quick study."
 Raquel Welch's Rear End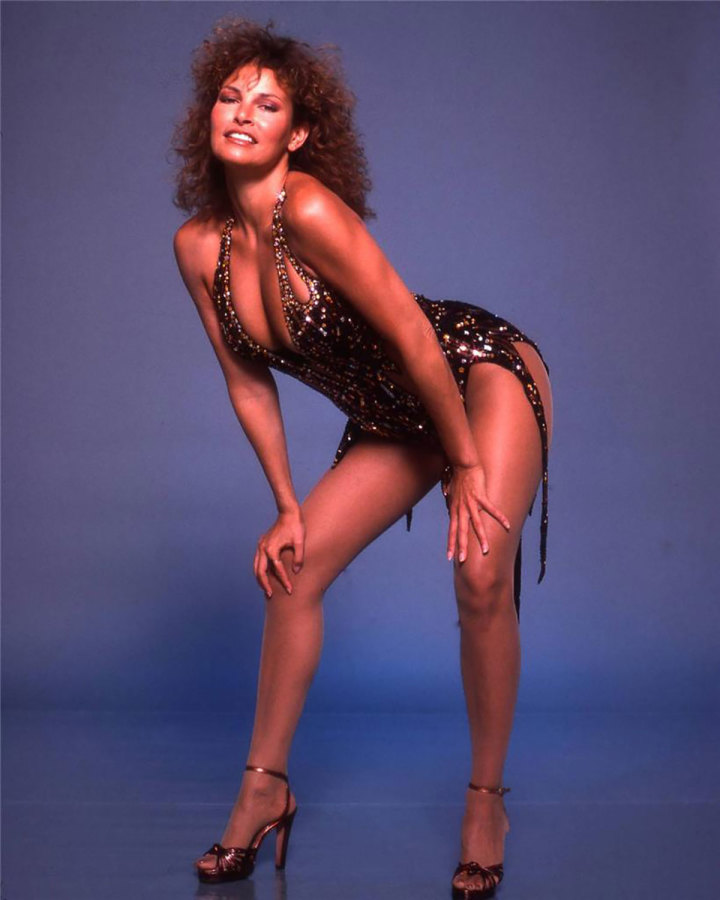 She is a cinematic sex symbol. Raquel Welch broke out in the 1966 action flick, One Million Years B.C. Considered to be one of the most beautiful women in the world, her fur covered celebrity ass created quite the national excitement during the film's run. Her scantily clad performance rocketed her to fame. "Welch originally aspired to be a ballet dancer, but she gave up on her dream when her instructor told her that her figure wasn't made for dancing" I guess a great ass doesn't mean much at the ballet. Playboy magazine declared her the most desired woman of in the world in 1970.
Unfortunately, she had an uphill battle, being taken seriously as an actress. To understand her passion, a viewing of her transsexual character in the unusual film Myra Breckinridge is highly recommended.
Kim Basinger's Behind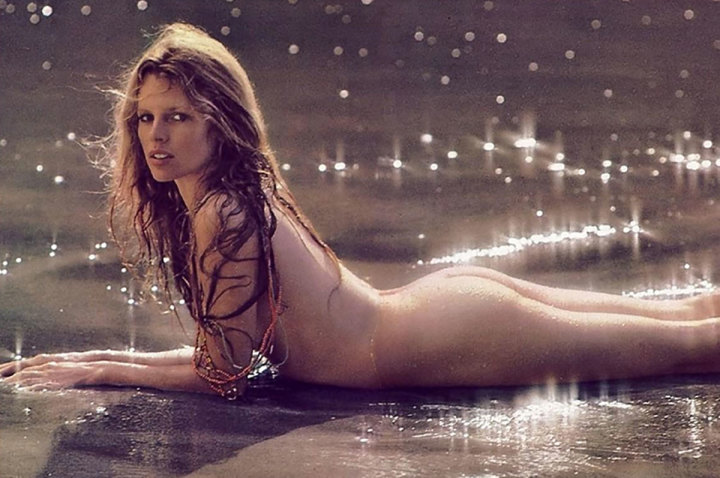 Alec Baldwin may rant about how difficult his divorce was from Kim Basinger, but even he would have to admit he misses that celebrity ass. Her dad was a jazz musician and her mom was a water ballet dancer. Her beautiful figure got her a guest role on Charlie's Angels, where she out shined the sexy threesome and launched her career. Of particular note is her role in No Mercy. Far prettier than costar Richard Gere, it is difficult not to be mesmerized by her sexually charged role as a concubine to a ruthless gangster.
Goldie Hawn's Heinie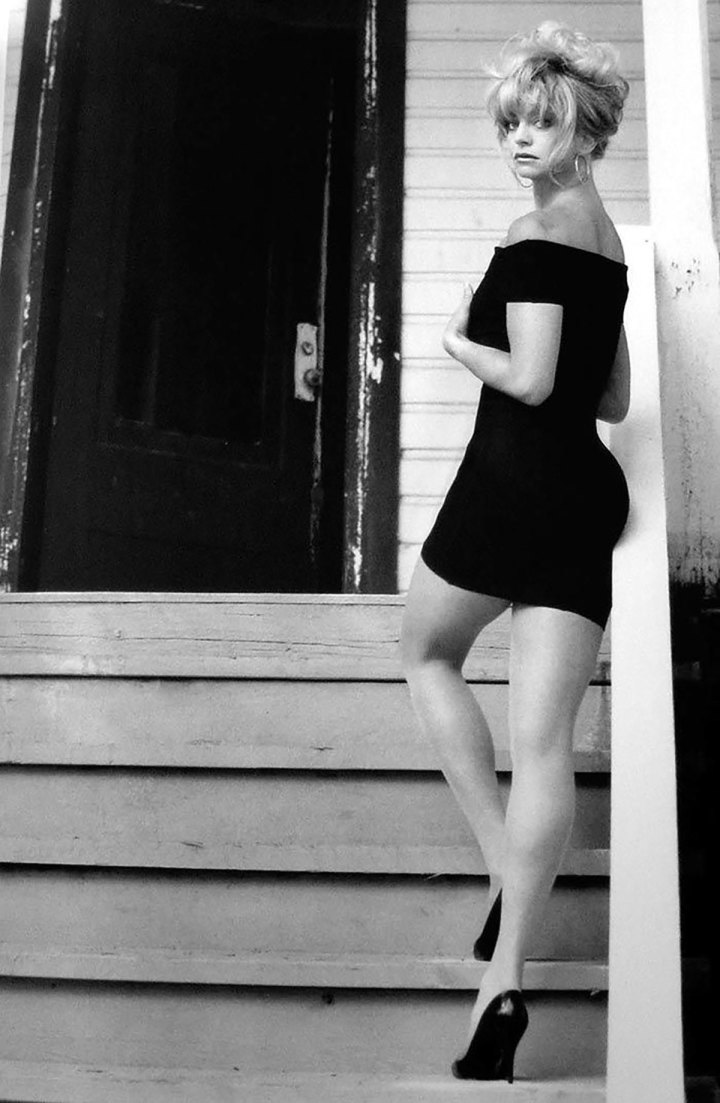 Goldie Hawn began her career as a dancer, and her celebrity ass shows it. Well into her MILF years, she displayed her perfect asset. 1987's Overboard is a must see. And this woman can act, she won an Academy Award for her role in 1969s Cactus Flower. Raised in the Jewish faith, Private Benjaminsolidified her position as one of the greatest funny girls, from the generation that created funny girls.
Elizabeth Montgomery's Cushion
Elizabeth Montgomery had a bewitched ass. It literally cast a spell upon those who saw it. Famous for twitching her nose on the 1960s classic Bewitched, it wasn't the only part of the body she could twitch. A graduate of the Spence School in New York City she trained in New York City at the Academy of Dramatic. While she was famous for the TV hit Bewitched, her acting skills are better seen over the course of decades of work from 1955's The Court-Martial of Billy Mitchell to 1975's The Legend of Lizzie Borden in 1975.
Susan Anton's Keister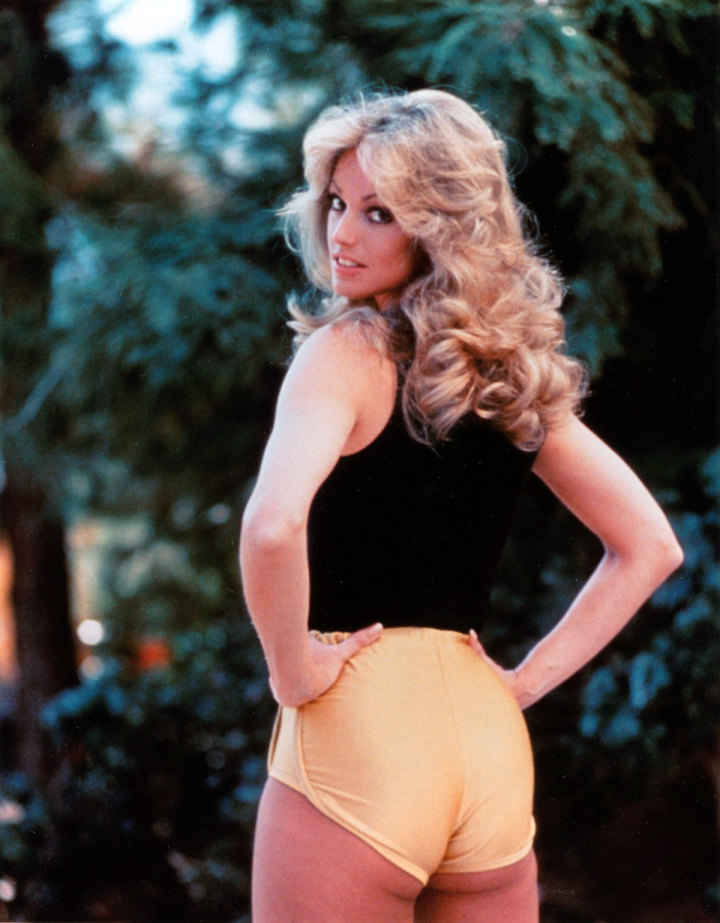 The Golden Girl, Susan Anton had a golden celebrity ass. Beyond ABC's Cliffhangers she worked with an array of great talent from Mike Nichols to Harvey Fierstein. She starred in the original cast of Tommy on Broadway and Hairspray in Vegas. A persistent exhibitionist, her ass was always stage ready for a standing ovation.
Grace Jones' Gluteus Maximus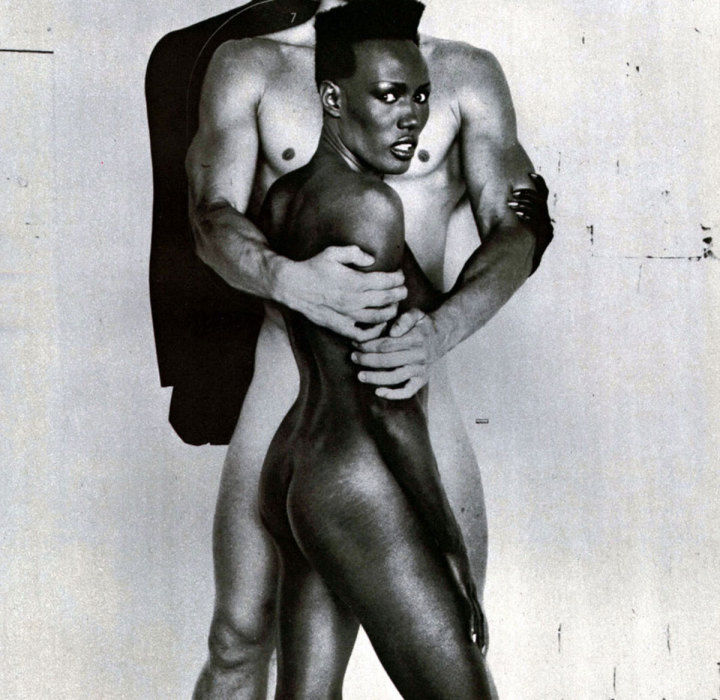 Born in Jamaica she is really a Syracuse girl. Grace Jones' celebrity ass is famous. Seen by everyone. When her looks didn't get her noticed in America, she moved to Paris, where her androgynous style and dark-skinned looks got her noticed by everyone from Yves Saint-Laurent to Helmut Newton. From Vogue to Elle she became a cover girl icon.
Jerry Hall's Derriere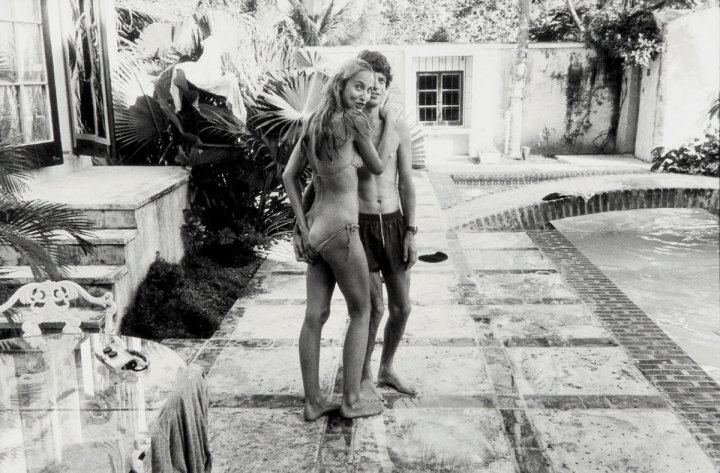 Leave it up to rock icon Mick Jagger to find the hottest ass of the 1970s. Ironically she was rooming with Grace Jones, another 1970s great celebrity ass. A texan at heart, she divorced from her rock star husband in 1999 and married billionaire Rupert Murdoch in 2016. Thats what it costs to be married to that kind of celebrity ass.
Suzanne Somers' Butt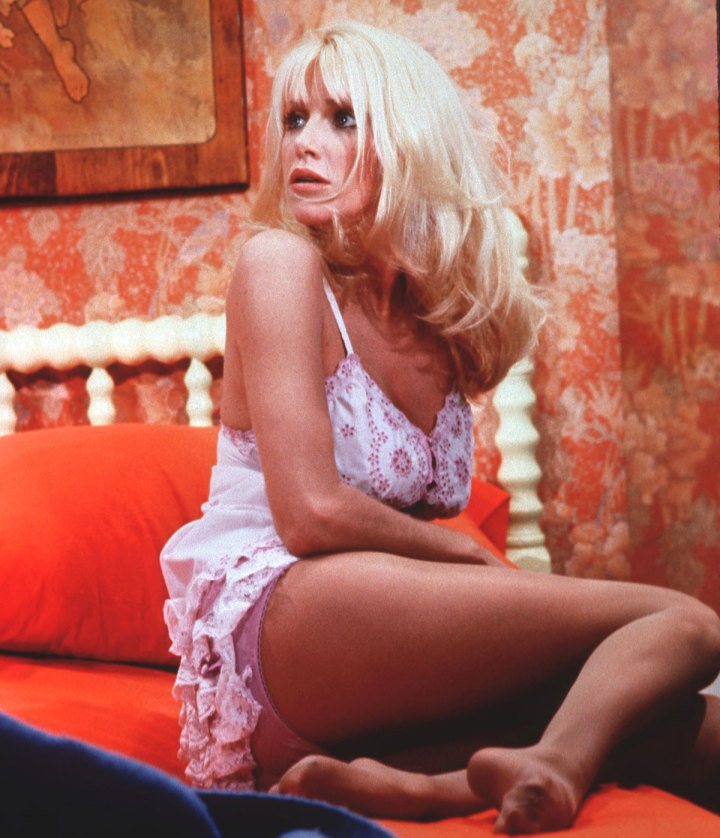 Three's Company too if Suzanne Somer's ass shows up. Nobody wore 1970s style shorts like her character Chrissy Snow. Especially on roller skates. An accomplished author, Somer's books have helped inspire generations of young women to succeed in the face of sexism and adversity. No stranger to hard times, her story is chronicled in the TV movie Keeping Secrets.
Lauren Hutton's Buns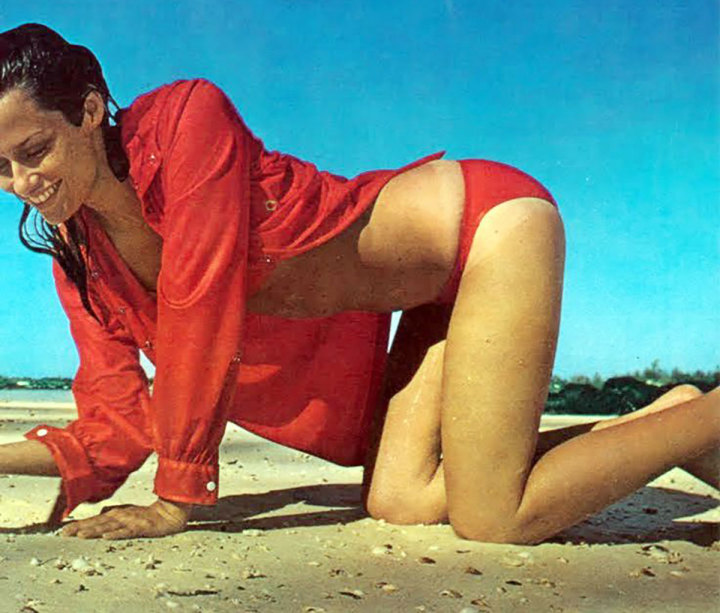 Again we find Richard Gere partnered with great ass. As the female lead in 1980s American Gigolo, Lauren Hutton made it cool to hire male prostitutes. More elegant than sexy, her ass was all class. One of the most elegant women in the world, Hutton is fashion icon who only gets more beautiful with age.
Iman's Posterior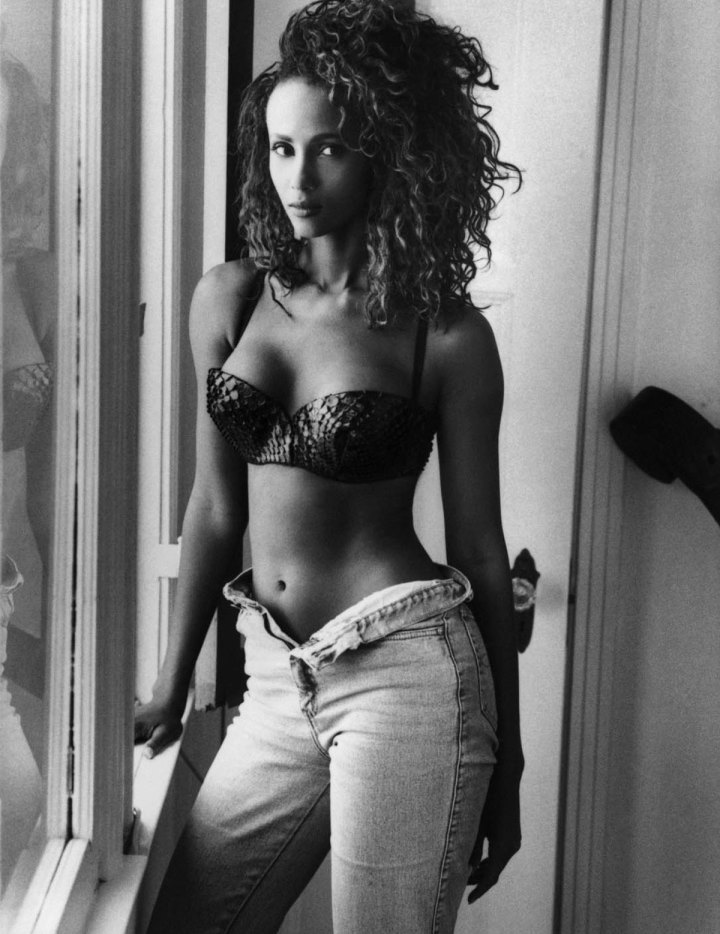 Iman is Somalian. Her celebrity ass was spotted by a photographer while she was attending the University of Nairobi. Vogue made her a superstar model. Something about great ass attracts rockstars. With Jerry Hall it was Mick Jagger, with Iman it was David Bowie. She made earthiness sensual and helped to transform fashion into entertainment and models into personalities. No Way Out for this one, she is a legendary beauty.
Rene Russo's Rump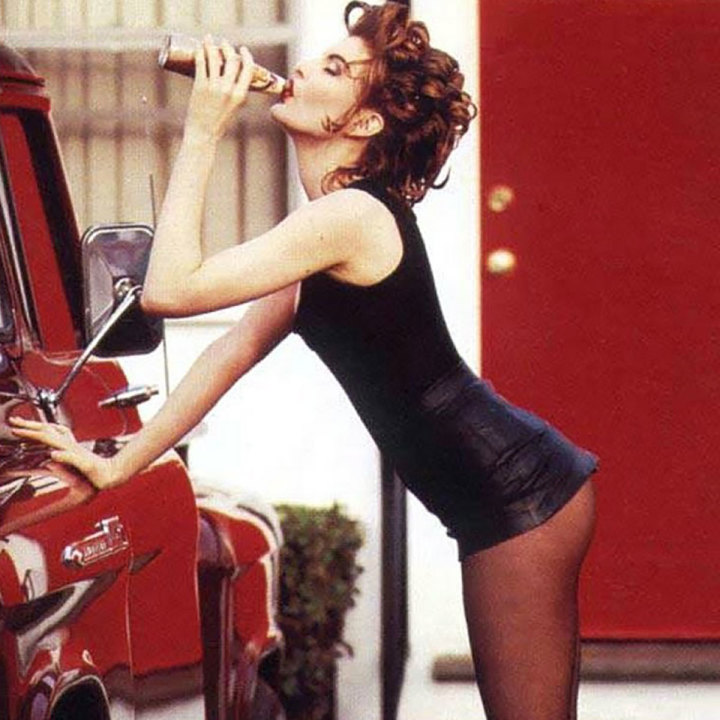 A Burbank, California girl, Rene Russo was nicknamed Jolly Green Giant because of her height. But that lift would ultimately do wonders for her celebrity ass. While attending a Rolling Stones concert in 1972, she was approached by a scout and was soon signed to the Ford Modeling Agency. Her Lethal Weapon has and will always be her best asset.
Barbi Benton's Bottom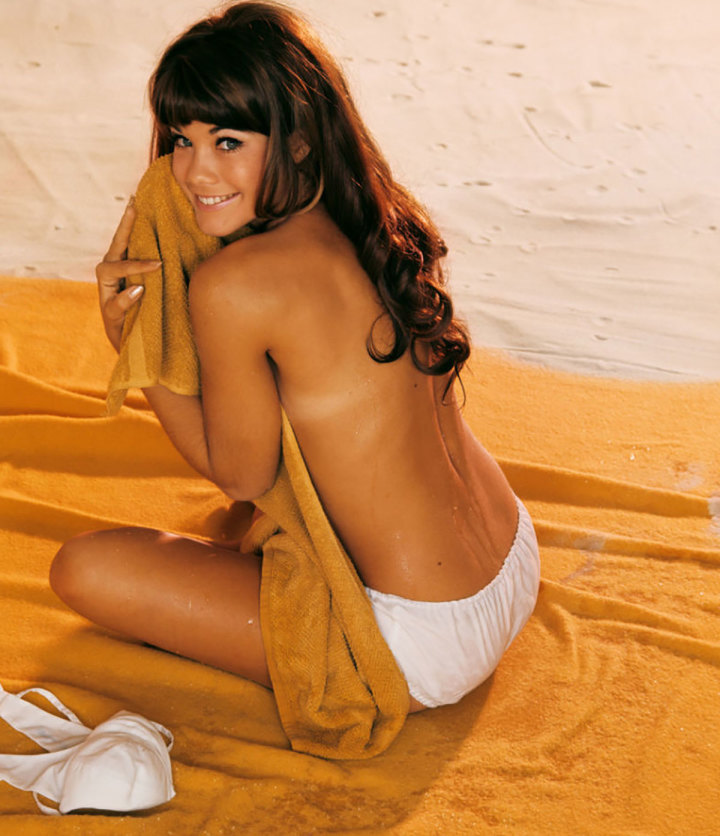 Barbi Benton is the third Jewish celebrity on the list. At the young age of 16, she started to model to help supplement her family income. Soon after she turned 18 she went to work on the production side of Playboy After Dark where her ass was spotted by the big man himself, Hugh Hefner. The story goes, Hefner asked the young lady for a date.
Upon being asked, she said to the then-42-year-old Hefner: "I don't know, I've never dated anyone over 24 before." To which Hefner replied, "That's all right, neither have I."
Lola Falana's Humps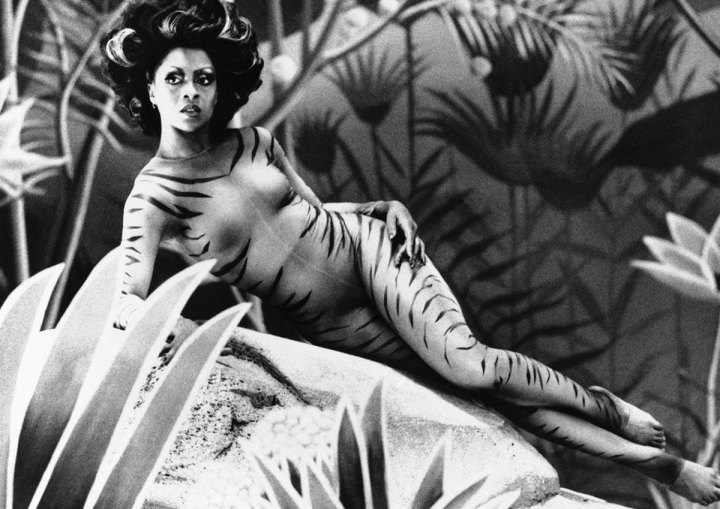 Lola Falana is the godmother of exhibitionism. She was a born performer with an ass that never stopped moving.Many performers get their love of entertainment from their parents, but Lola Falana just always knew center stage was her destiny. By the age 16, she was getting $10 an exotic show dancing in Philadelphia clubs. Sammy Davis spotted that ass and admittedly got divorced from his second wife because of an affair with Lola. Shaking it, earned her $2 million a year for less than 6 months of work.
Kelly Lebrock's Caboose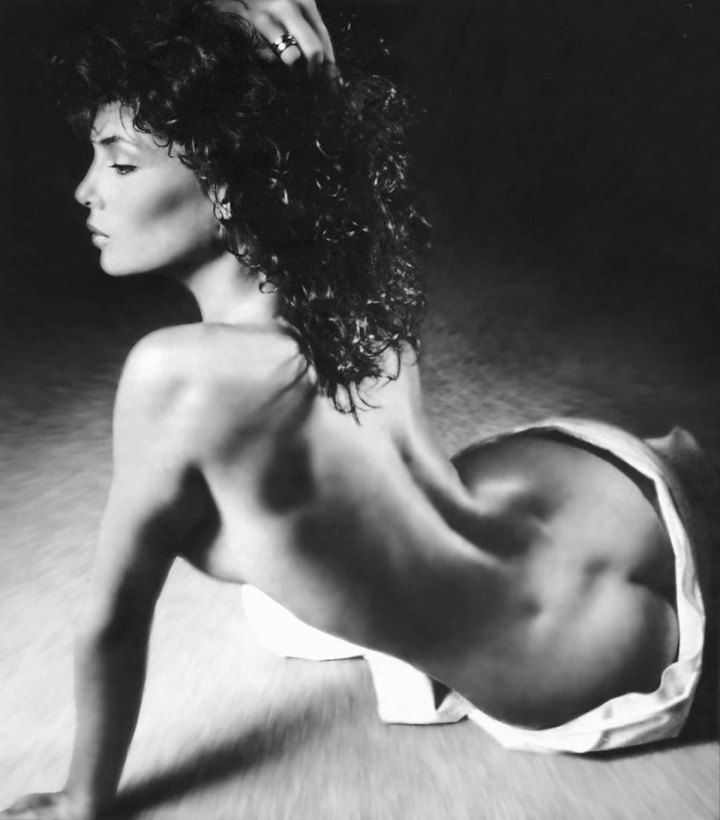 Her ass was assentially modeled after Barbie's ass in 1985's Weird Science. Kelly LeBrock was so hot she made Steven Segal sweat. Often ranked as the hottest milf of the 20th century, LeBrock combined New York style with a British accent, mesmerizing her fans for decades. But Nothing will ever beat her exhibitionist minute in The Woman in Red.
Dancing on a blowing vent cemented Kelly Lebrock and her ass as Iconic beauties that stand the test of time. The Woman in Red costarred the late Gene Wilder.
Jaclyn Smith's Money Maker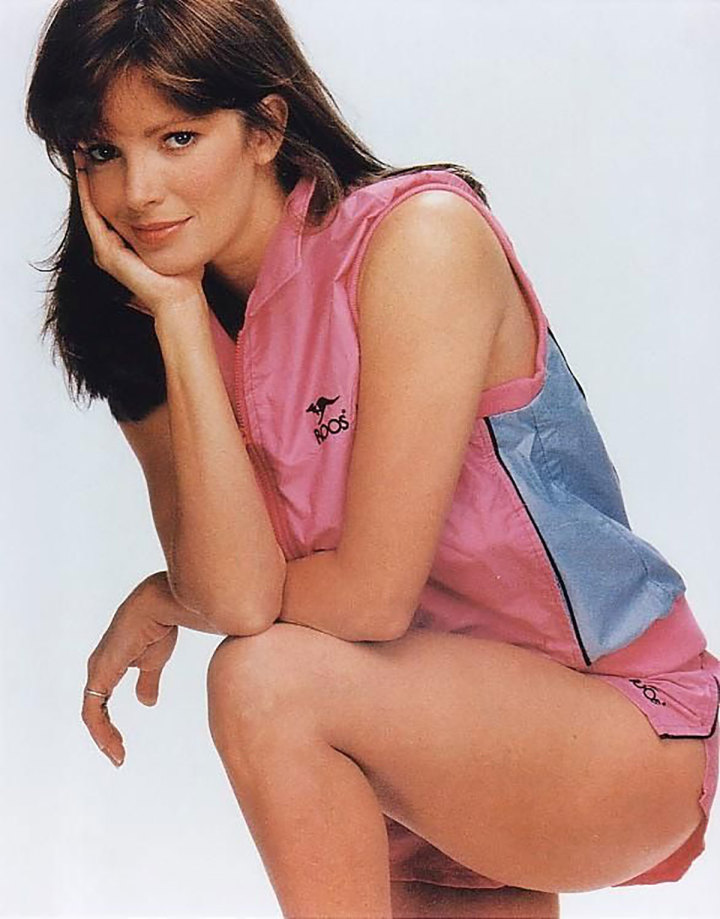 Texas girl Jaclyn Smith is the second celebrity ass from the iconic Charlie's Angels. Prior to becoming an angel, she was doing Breck Shampoo commercials. More than just a pretty face, Jaclyn evolved into a household brand name with her own line at Kmart. In the 1980s she began a beauty empire. Probably a good read given five years later she made People Magazine's list of the most beautiful people in the world.