Weirdest Porn Parodies
So strange that you can't look away, the weirdest porn parodies keep us coming back for more.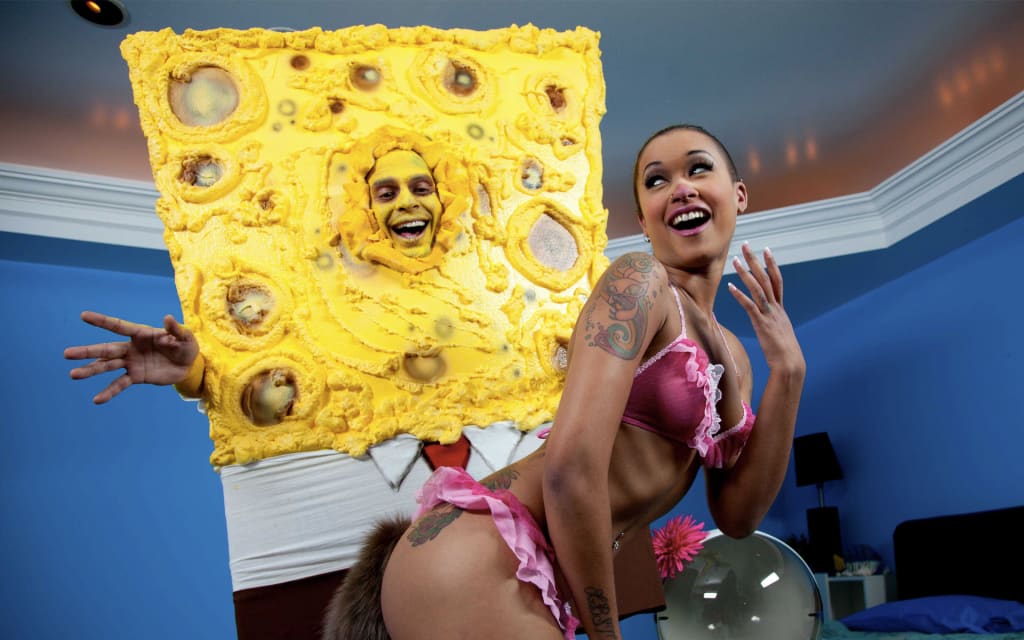 Anyone familiar with famous Internet Rule 34 knows that our list featuring the weirdest porn parodies is probably not the worst thing you could find on the World Wide Web. However, some of the movies here truly have the capacity to shock you, surprise you and keep you awake at night for all the wrong reasons considering their nature. So don't say I didn't warn you up front, but if you are half as curious as me you will not be able to resist finding out what are some of the weirdest porn parodies we could find.
Scooby Doo XXX: A Porn Parody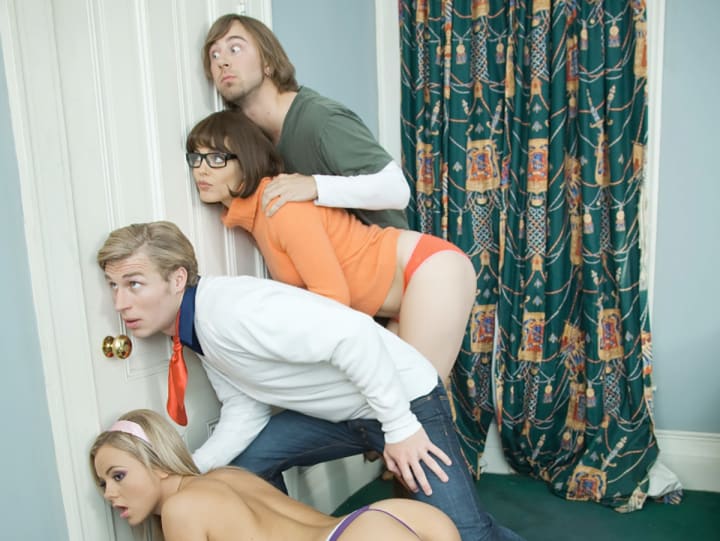 "I hope Scooby is not in any scenes" was the first thing that I thought when I was about to see this parody. Luckily for me, and I think most of the humanity, he wasn't. The plot itself revolves around the fact that Scooby has gone missing, so the famous four spends the next two hours looking for him and having casual sex along the way. In the end, they even decide to engage in foursome among themselves while hiding from a scary demon. This movie might not be as weird as some others on this list, but it definitely deserves a place on any weirdest porn parodies list.
Star Wars XXX: A Porn Parody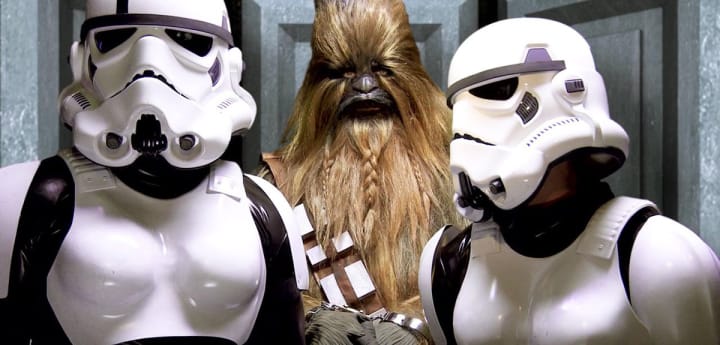 The Star Wars phenomenon is maybe the most visible in the adult movie industry. Since the release of the latest part of the saga, Star Wars: The Force Awakens, the DVD sale of this particular parody has skyrocketed. Keep in mind that there are many other porn parodies for this series, like Star Whores, Porn Wars, and Sex Wars, which is not that surprising, I suppose, given the high number of horny teenagers that grew up envying Jabba the Hutt for having Princess Leia in a bikini as a slave. Even the Hollywood paid homage to their popularity and made a parody out of making parodies in Zack and Miri Make a Porno where we heard such iconic names, like Hung Solo, R2-T-Bag, and Darth Vibrator.
Star Wars XXX: A Porn Parody had a really high budget and a respectable cast, including Allie Haze, Lexington Steele and Dick Chibbles in the role of Chewbacca. Yeah, Chewbacca has his own scene with a couple of Stormtroopers, so if you like watching really hairy guys in action don't miss this hilarious parody.
Simpsons XXX Parody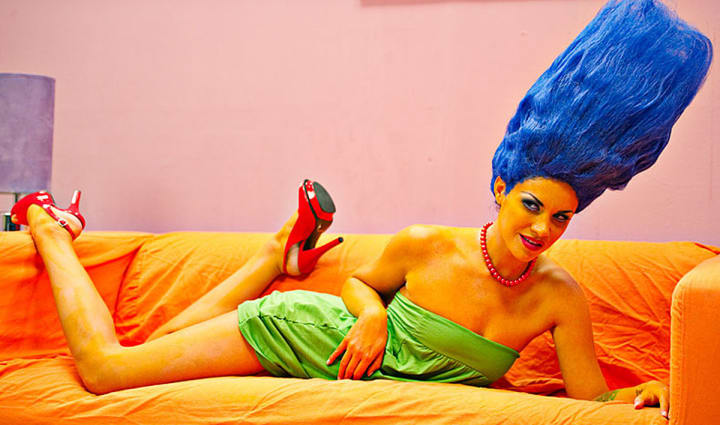 This parody begins with Homer selling a sex tape of him and Marge for a bag of doughnuts, so you might say it is pretty realistic. If you ever wondered how The Simpsons characters might look like if they were not animated, this parody can give you some answers. You can see Marge, McBain, Moe (played James Deen) having a bit of a naughty fun. You can even spot Flanders in one scene, sticking out from behind the wall in his neighborly fashion just as Marge starts to loosen up in front of the camera, but he quickly disappears. However, if you really had a desire to see Homer naked, performing a beer belly dance, then you will be disappointed since all you can see is Homer's big, strangely white member since he is videotaping all the time.
Another disappointment came from the fact that they couldn't keep Marge's hair up during the action scenes, but the thing that really irritated me was the fact that every actor in this parody had five fingers when it is common knowledge that all Springfield residents have four fingers. Yeah, I'm a weird guy.
Spongeknob Squarenuts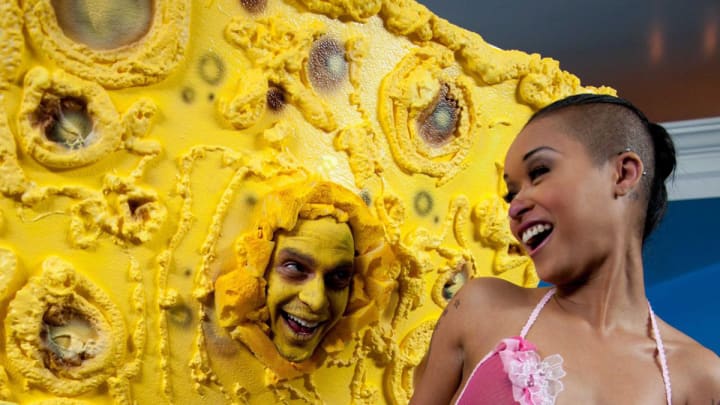 This is not a feature-length movie since it has just a single scene, but it is the kind that can give you nightmares for the rest of your life. Ever since I saw this parody my mind goes back to it in the most unusual moments and when that happens I just try not to scream. This little bizarre gem starring Anthony Rosano and Skin Diamond is the proof that humanity still has some evolving to do. When you see a video of a sea sponge and squirrel having sex there is not much left to see and yet, I kind of feel a little bit sorry that they missed a chance to involve some other SpongeBob SquarePants characters in this grotesque adult movie. I think Patrick had a potential to be a real porn star and don't get me started on what kind of interesting stuff Squidward could do with his tentacles. A wasted opportunity, thank God.
Not the Wizard of Oz XXX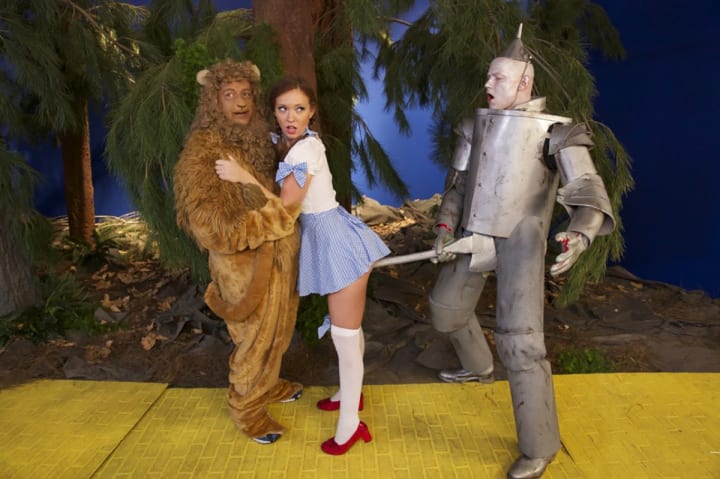 Dorothy, Tin Man, Lion, Scarecrow, the entire gang is featured in one of the weirdest porn parodies I've ever seen. They were all off to see the wizard, but they ended up getting off instead. This parody has covered everything, from Tin Man being oiled up to Munchkin sex and the bad green witch. The body paint companies probably make a fortune thanks to these porn parodies.
Anyway, the cast here is fantastic with Maddy O'Reilly, Anikka Albrite, Brandy Aniston playing the lead roles, but the cherry on top is one of the most prolific and well-known porn stars Nina Hartley as Auntie Em.
This Ain't the Smurfs XXX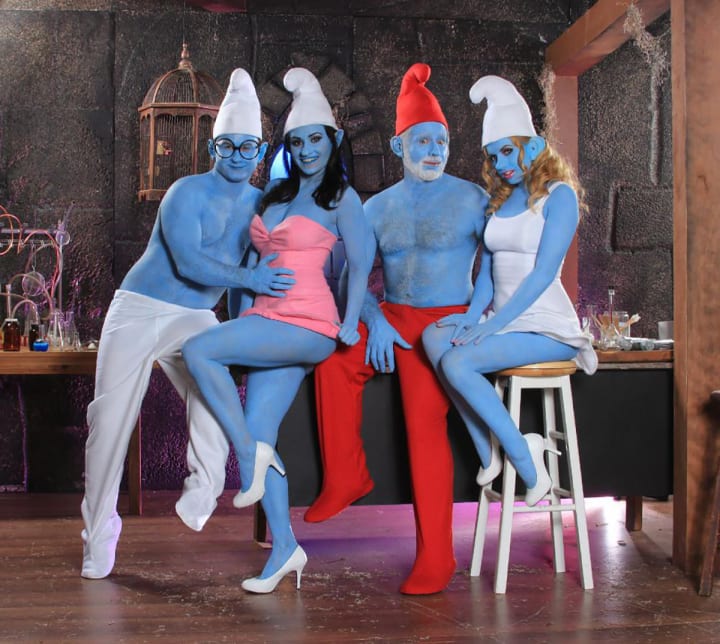 This is another parody with colorful people and white penises, but I learned not to be bothered by now. However, seeing Gargamel getting frisky, especially with a Smurfette, is not something that you can easily process. Or forget. Well, at least this parody has Hustler behind it, so you get to see some interesting stars like Lexi Belle, Charlie Chase and Nicole Aniston pretending to be tiny blue beings with a great libido. However, this parody did nothing to stop me from wondering how the hell the Smurfs reproduce. I just try not to think about that anymore.
Evil Head XXX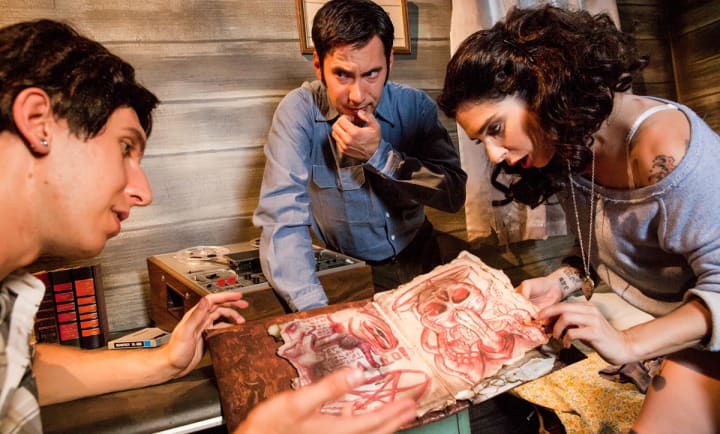 How can a horror/porn parody be anything else then one of the weirdest porn parodies? The main plot revolves around two couples going into an abandoned cabin where they play an old record that unleashes some ancient evil spirits. Then one of the girls goes into the woods and wood is what she gets there when the trees become alive. This parody tries too hard to create a bit of that Evil Dead atmosphere, but the acting is, as expected, worse than in some actual low-budget, old horror movies. However, acting performances are not the biggest concern for adult movies and this one actually has a has a strong cast, with Joanna Angel, Tommy Pistol and Veruca James in some of the leading roles.
Family Guy: The XXX Parody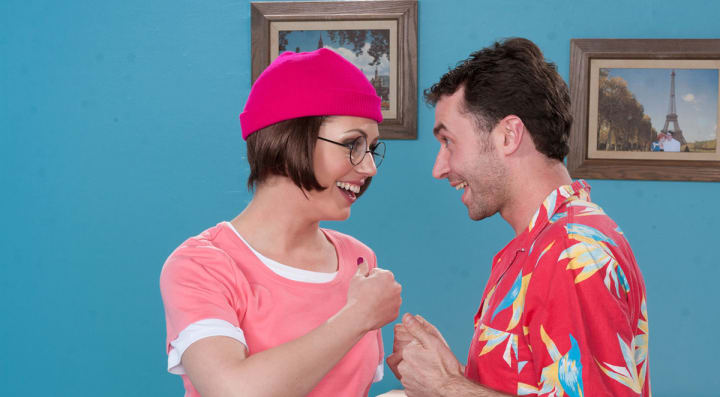 Well, you can't have The Simpsons on the list without having Family Guy. Now we just need a crossover like in the series and every avid fan of porn parodies can end up satisfied, in more than one way I guess. Anthony Rosano as Peter is actually really funny and sometimes sounds just like him. There is even a fight scene at the beginning between him and Ernie the Giant Chicken. That was a weird, but funny surprise, as was a cameo by Ron Jeremy when he haunts Peter in the bathroom. Also, if you have a strange attraction to cartoon characters, actresses that play Lois and Meg really do resemble them, so don't miss a chance to see them in action.
Ten Inch Mutant Ninja Turtles: The XXX Parody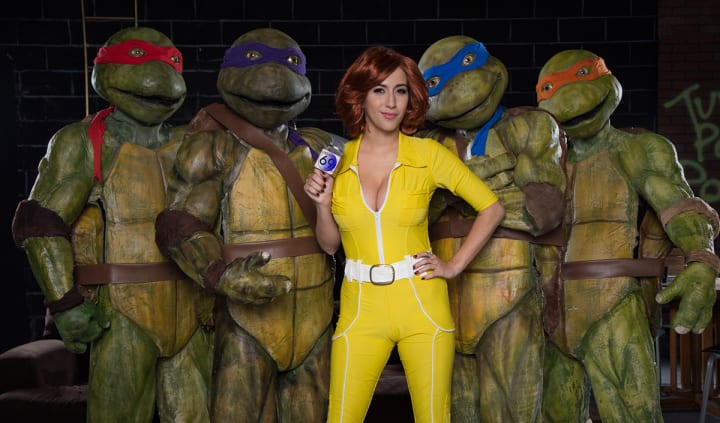 Well, this is another weird looking parody that has only one scene that stays with you for days. The lead role is given to, you won't believe it, April O'Neal. She actually only has sex with Casey Bones in this parody, but the turtles get their turn at the end as she gives them a hand job. Have you ever seen a turtle penis? It is actually scarier in real life, but this film does a pretty good job of scarring me for life, too. Add the spectacular finish in the form of green semen and you truly get one of the weirdest porn parodies.