Sex Ed
10 Ways To Make Your Man Orgasm
Spark his most mind-blowing experience yet with these tips!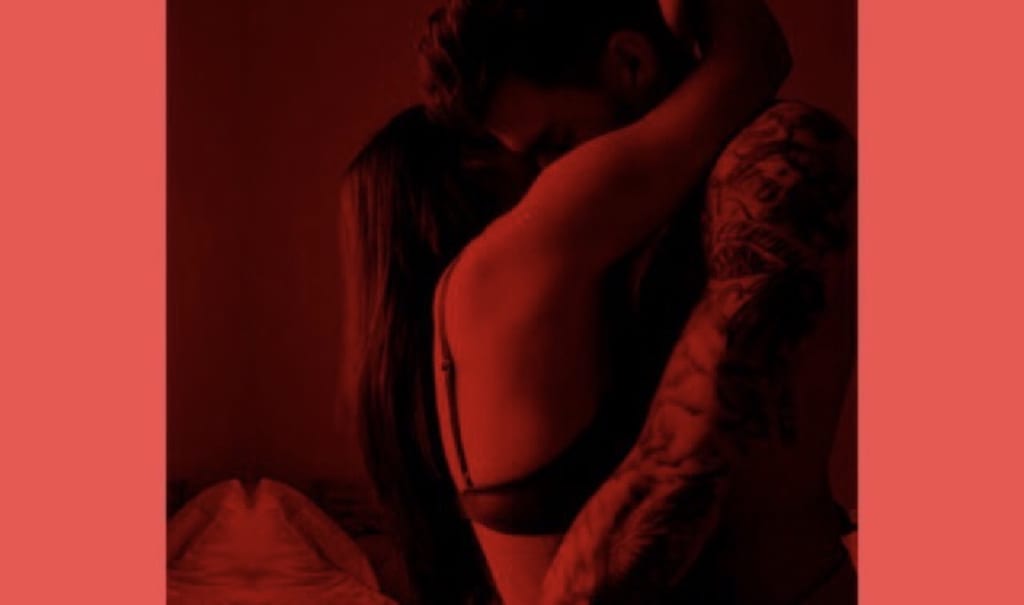 Let's admit it, we all want to experience those full-body, Earth-shattering orgasms. But when it comes to sex, men aren't as liable to trade tips. This is a shame, because most men could use some help in the bedroom, both when it comes to pleasing their partner and making their own orgasms stronger. I have made a list of ways to please your man. Everyone is different in their own way but I can assure you that it's okay to try something new once in a while, as long as you and your partner are in the same page. Some people may be new to experimenting in their sex life and that's perfectly fine!
Some may even admit that they want to spice things up in bed. Whatever the case, remember to be safe and have your man enjoy the sensation.
1. A classic handjob
We all know that this is a common technique often used to please a guy. The top of it is where you'll find the most nerve endings. In other words, it's the part of his penis where he gets the most pleasure from. So make sure to focus a good deal of attention on it. Before proceeding, some guys may like rough or soft strokes. It's okay to ask him if he prefers you to do it a certain way, communication is key!
Use these techniques to help your man get off when stroking him.
•Start off by grasping his penis with your hands, if you'd like to add lubricant by all means go ahead. Lubricant will make the strokes feel a lot smother and it's just straight up sexy!
•Use both hands when stroking downward. Whenever one hand stops making contact, the other should start moving from the base of his cock.
•Twist your hand as you stroke him.
•Rub your thumb over the head of his cock as you stroke toward the end of his penis.
•Use your hand to move the skin over his penis rather than just stroking up and down. You can be more rough with his penis than you think! (Just make sure he's okay with it.)
•Don't forget his balls, either. Stroke, tug and cup them when you're working his shaft (Keep in mind the balls are extremely sensitive, so make sure not to go too overboard with it).
2. Dirty talk
Every male will agree that dirty talking is a big turn on. It's the one thing that drive men over the edge every time. If you're not use to making any noise in bed, start off by moaning and work your way up. The study by researchers at the University of Leeds found that not only does moaning enhance the sexual experience for both parties, but two-thirds of women admitted to deliberately upping their moaning several notches to help their partner orgasm. Other studies have also shown that men would prefer women to moan out of honest pleasure instead of faking it.
When it comes to dirty talk it can be something as simple as "Keep going", "That feels so good", to "I love your cock". You can even announce when you're going to orgasm. Whispering in his ear will send shivers down his spine and will excite him even more. It's an easy way to help him blow.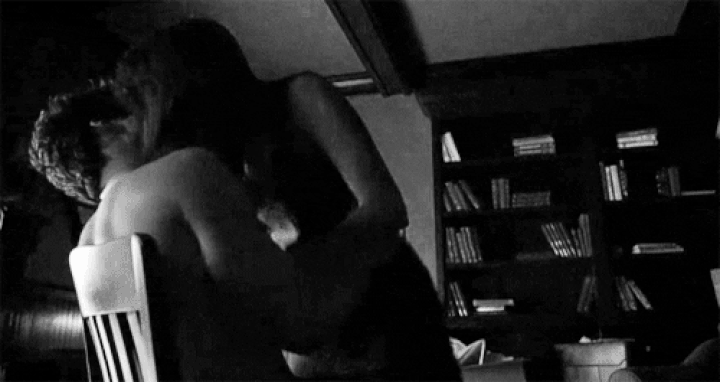 3. Switch positions
When it comes to sex positions it's crucial to know what both parties like. Every person will eventually want to try something new when getting hot and steamy with their partner. Sex is all about love and intimacy, so while switching up positions is part of the fun, the real payoff is the way various maneuvers allow you to connect with one another and the ways that sex positions can help you fall in love with your amazing partner all over again.
Stats have shown that men generally orgasm doing these positions:
•Missionary: This standard go-to is a favorite because it puts him in control, while still being intimate: your hips are free to do all the work, and you can lock lips and eyes with ease (great way to sexually whisper or moan in his ear). And while he's in the power position on top of you, the two of you can set the pace together. If you want him to go slower or deeper, put your hands on his hips and guide him. The best sex is like a conversation, and missionary allows you to communicate with your bodies.
•Doggystyle: This rear entry positions puts him in control, allowing him to call the shots and to go at the speed that's best for him. Plus, it allows for deeper penetration whether it's via anal or vaginal stimulation, it'll make him feel like a king in the bedroom. Some women love the intense full feeling, but if it feels like too much, let him know. Again, communication is key to enjoying sex and experiencing the full psychological benefits of physical intimacy.
•Cowgirl: Take full advantage of being in control and set the pace according to what you like, this will leave his hands to be free to roam. Your man is bound to enjoy the view!
•Spooning: This is a go to if you're feeling lazy and affectionate. Not only does it give him free access to your body, it also frees your own hands to pleasure yourself even more, a move that'll thrill him.
There are so many other positions to try out, if you're interested don't hesitate to check 10 Best Sex Positions That'll Make You Orgasm.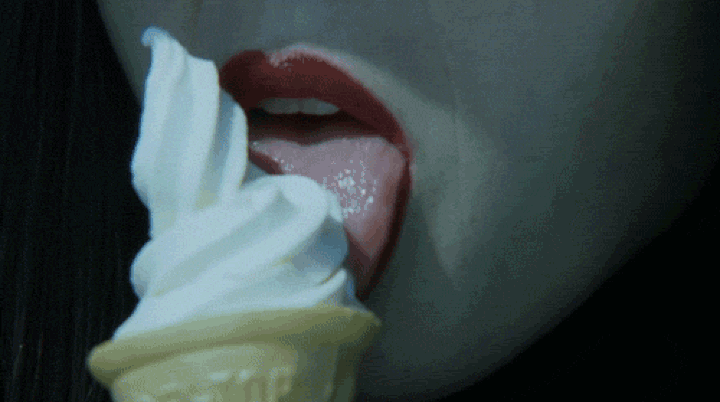 4. A long blowjob
Blowjobs and handjobs are in the same category but you can do so much more with your mouth. Your mouth also brings a lot more pleasure! With blowjobs you can experiment more and add your hands to the mix. How To Give a Mind blowing Blowjob: Tips & Tricks will guide you furthermore in this sensual act! You can't go wrong with a few simple yet effective techniques.
Just a quick side-note, it's easy to prioritize the penis during sex, but the body contains a wealth of erogenous zones outside of that one organ. Take the testicles and scrotum, for instance. This area is packed with sensitive nerve endings, which make it responsive to all sorts of stimulation. Some guys like gentle tugging, others prefer some sensual licking.
5. Find his perineum
If you have no idea what a perineum, it's the strip of skin between the testicles and anus, and it's one of many highly erogenous zone that responds well to sexual stimulation. "This area is packed with nerve-endings, so it feels really sensitive," says Arlene Goldman, Ph.D., coauthor of Secrets of Sexual Ecstasy.
Some guys say that by applying pressure to this area, they're able to have multiple orgasms —which stimulates the prostate gland externally via your perineum. During intercourse or oral sex, with your partner's consent, place a finger there and press onto it until the pressure feels just right. The next time you're giving him a BJ, reach up and press two knuckles against his taint and knead gently. He may not even know this was exactly what he wanted.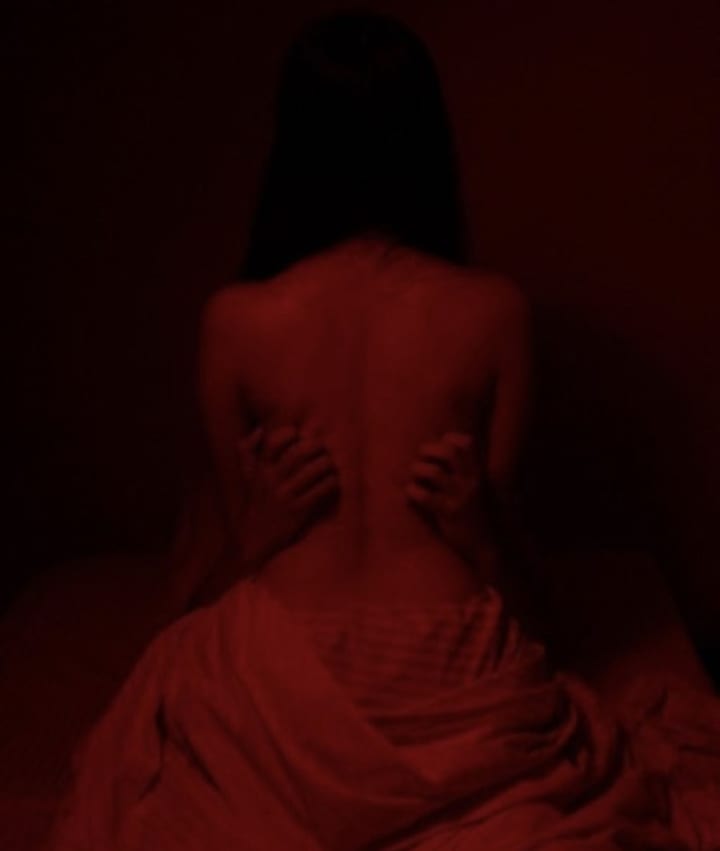 6. Anally stimulate him
According to sex therapist, Vanessa Marin, the quickest way to make a guy orgasm is to touch his anus. While it still may be a bit taboo for straight men to enjoy anal play, Marin says, "Pressing a finger against a man's anus can help him ejaculate much quicker." Of course this is something you're going to want to talk about beforehand, if you've never done it before. No one wants a finger in their intimate zone without giving the a-OK to do so.
When he's lying on his back. Either of you can slide a well-lubed finger or toy slowly into his rectum along the belly button side of his body. The gland can be felt about three to four inches deep. While the prostate is actually on the other side of the tissue, this is how it gets stimulated. Many suggest trying prostate stimulation either during a blowjob or while you're in the reverse cowgirl position. You want to be able to easily reach the area without too much strain on your body. It's not the easiest gland to reach during sex. Whether you stimulate his prostate using fingers or toys, make sure to be safe about it.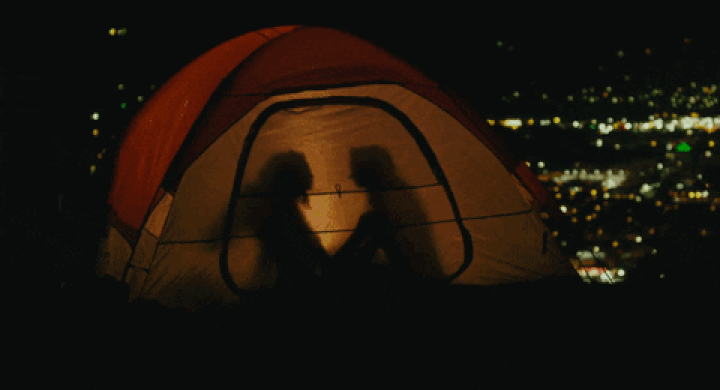 7. Have sex in multiple places
A change in location when getting hot and steamy is also another effective way to switch up your sex life, it'll give you and your man a rush of excitement. When you think about it, you can have sex in multiple places, the kitchen, bathroom, parent's bedroom, living room, laundry room, in the car! If you're feeling a bit risky you can have sex at the beach, park, woods, movie theater, etc.
Anyone would agree that they've thought about having sex in a public area, it's a fantasy that has crossed the minds of the majority of people. Just don't get caught if you do decide to have sexual intercourse in public places, you could get in trouble. But many would agree that it's a big turn on. Your man will be surprised at the change of environment and will definitely make him burst.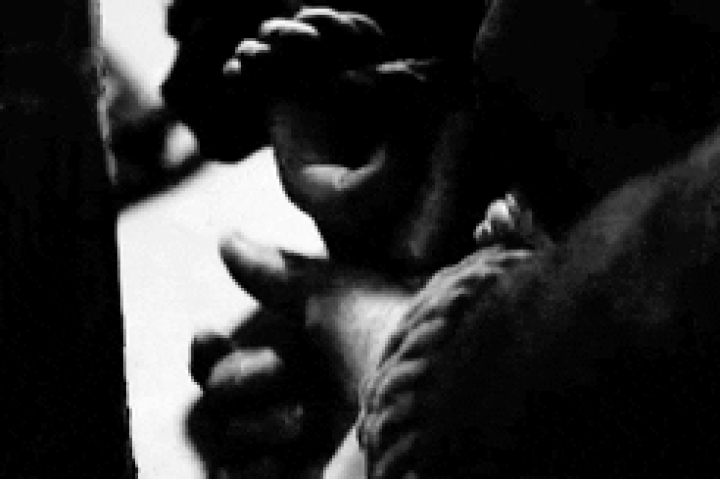 8. Add some bondage
Bondage isn't for everyone and there's nothing wrong with that. But it can be quite thrilling. There's a reason why so many people are drawn to dominance and submission. As the person who is most often penetrated, you might default to a submissive role in your sex life even if you'd be a totally rad dominatrix! Pegging, is an option but it's a topic you'd have to discuss with you partner, can make you feel powerful. However, there's so much more to BDSM, and you can certainly explore your submissive fantasies with your man!
If your man has an appetite for BDSM, it can really make his orgasms better. BDSM can create amazing sexual tension, and it might just be the edge he needs to get off like never before. Plus, if you take the reigns, you can tease and torture him to your heart's desire.
Try these ideas to incorporate BDSM into your sex life:
•Tie him up: blindfolds also make a great form of light bondage.
•Add a little spanking or impact play.
•Try on different roles to make your sex life even steamier and give both you and your man amazing orgasms.
•See if he likes humiliation. Make him serve you or bar him from doing so if it gets him going.
•Force him to not to cum or to delay his orgasm.
There are so many things you can do with BDSM and it's a great technique for giving your man orgasms in new ways. For some people, it's like the cherry on top of the sex sundae. But for others, elements of BDSM are necessary for a fulfilling sex life, which is why we definitely recommend incorporating it into your sex life and trying it at least a few times.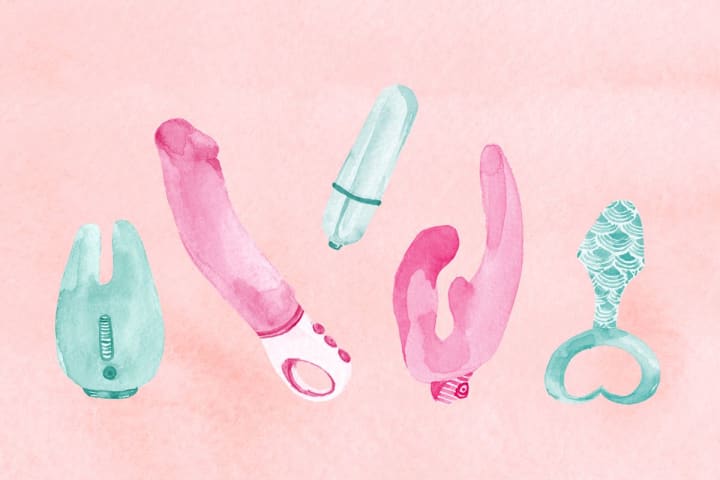 9. Use toys
As I mentioned before, using toys to stimulate the prostate is optional. There are so many toys to choose from. Top 10 Sex Toys That Will Make You Orgasm discusses and displays the numerous toys in the market to stimulate both the vagina and anus!
The best thing about toys is that you can use it on yourself and make your man watch as you pleasure yourself. Or use them on him, whether it's by applying a toy on their penis or via anus stimulation. Cock rings are always a crowd favorite. They're worn around the base of the penis. The idea is to prevent the blood from flowing out of their erection. That's going to intensify their hard-on and help it last for a longer period of time.
There are even some vibrating rings on the market, which helps deliver a rumble both partners can enjoy. The final bit of advice is one that most women can appreciate: use toys! He might like a vibrator on his shaft, a cock ring that helps him last longer or a butt plug inserted when you've got him tied up or when he's having sex with you. There are so many toys to choose from. You might have something that he'll love already, or you can invest in some dedicated couples toys.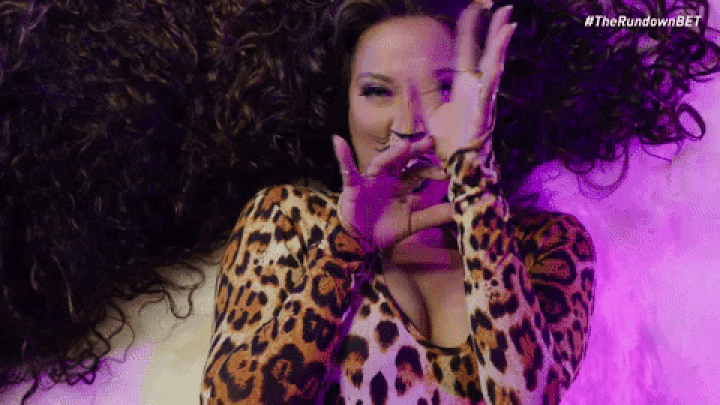 10. Role play
What's sexier than dressing up in a skimpy custom for your man? If he has a favorite character from a movie, show or video game, even better! Dress up and make it sexy or cute if you want to take that route. Anything as simple as dressing up as a sexy cop or teacher will leave him speechless.
Another element that makes sexual role play appealing, is that it's not just about the physical act of getting off. It's actually just as stimulating for the mind as it is for the body.
When one or more partners are able to truly let go in order to fulfill their deepest fantasies in the form of role playing, it taps right into the imagination which, in turn, creates an even sexier physical experience.
Role play is basically a vacation from your everyday lives without having to go anywhere. It can be an opportunity to re-write your own sexual history, or simply be sexual in a way that is distinctly different from your typical persona. If you can get over an expected bit of initial awkwardness, role playing might just lead to the best sex you've both ever had.