Top 10 Sex Toys That Will Make You Orgasm
Looking for fun toys to please yourself with? Here are 10 recommended sex toys to try out at least once in your life!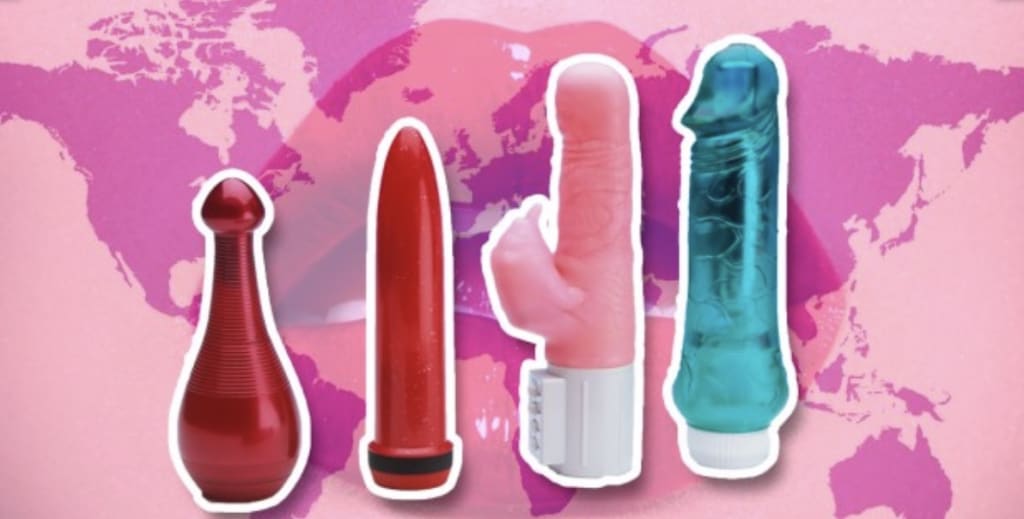 There's a variety of sex toys in the market-all at different price points, and with different textures and purposes- decision making can be a little intimidating. I've selected a few of the most pleasurable toys recommend by experts and with the best reviews. Waiting ahead, 10 different toys with one main focus-to make you orgasm.
1. Orlena Clit Stimulator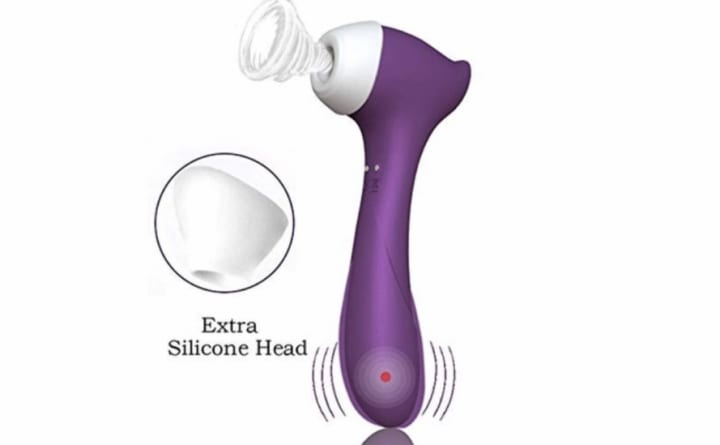 ORLENA
This amazing suction device will resemble that of a tongue when applied to your lady bits. This Orlena vibrator comes with 5 suction intensities along with 8 different vibration patterns. It's able to multitask by providing suction on the clitoris and sending vibrating waves to the G-Spot inside the vagina.
2. Mantric Rechargeable Wand Vibrator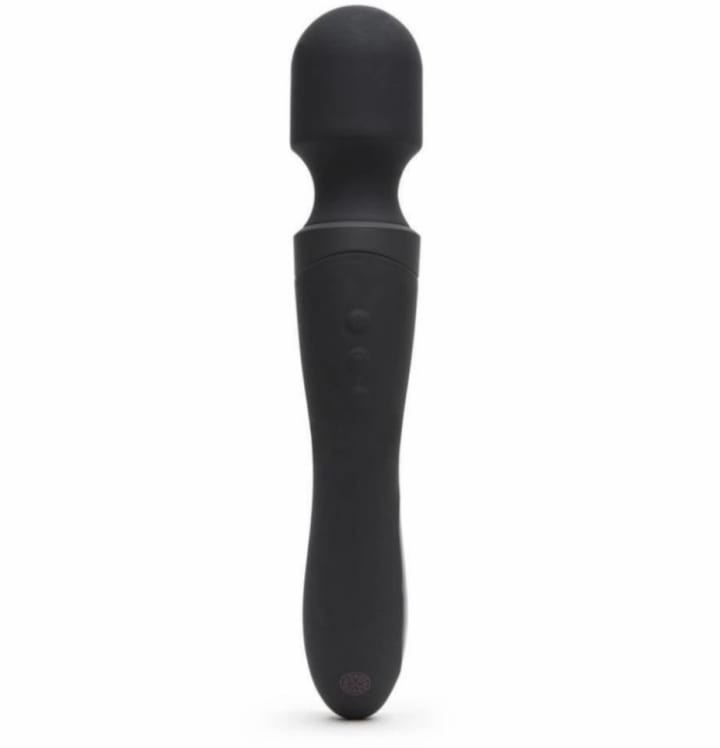 MANTRIC
$74.99
This rechargeable vibrating wand comes in iconic black and has many secrets behind it. Not only does it have 7 different intense modes of vibration, but it has a sleek multicolored LED panel that lights up with each mode you move through. Yes, you can use this for many types of pleasures but I bet you didn't know you could use this as a massager (or did you *wink* *wink*). The curved handle and flexible neck makes it so it's easier to massage not only the whole body, but you and your partner's most intimate parts.
3. Rotating G-Spot Rabbit Vibrator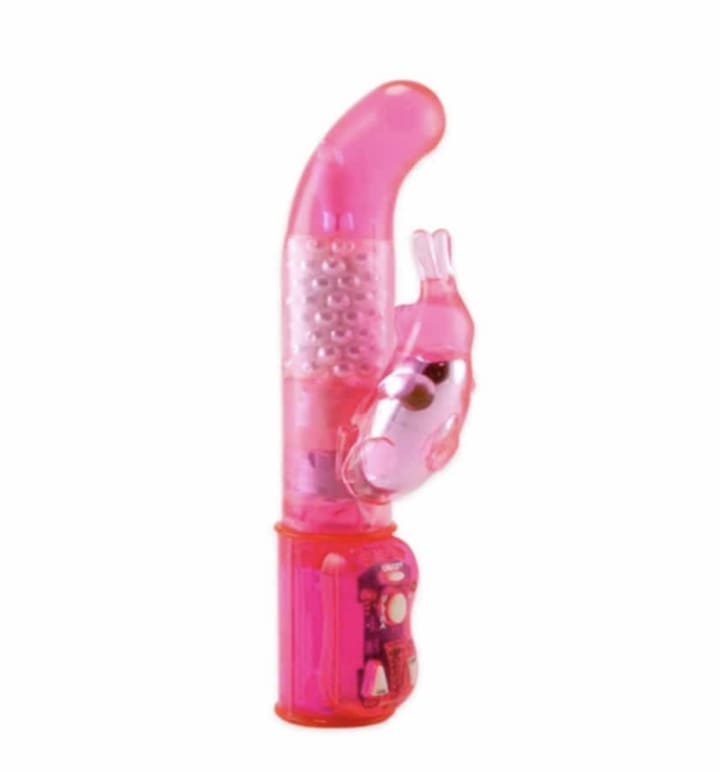 ADAM & EVE
$49.95
The rotating rabbit vibrator consists of a rotating, spinning, and wiggling shaft. If you couldn't tell, there are pearls within the toy which shake, rattle, and roll in its chamber while pounding against the G-Spot. The soft and flexible rabbit ears vibrate to tease and tickle the clitoris. In the base of the vibrator resides the control panel, which gives you access to 7 vibrating speeds/patterns and 6 rotating speeds to mimic foreplay and climax.
4. SVAKOM Julie Flexible Powerful Vibrating Anal & G-spot Plug Massager with Remote Control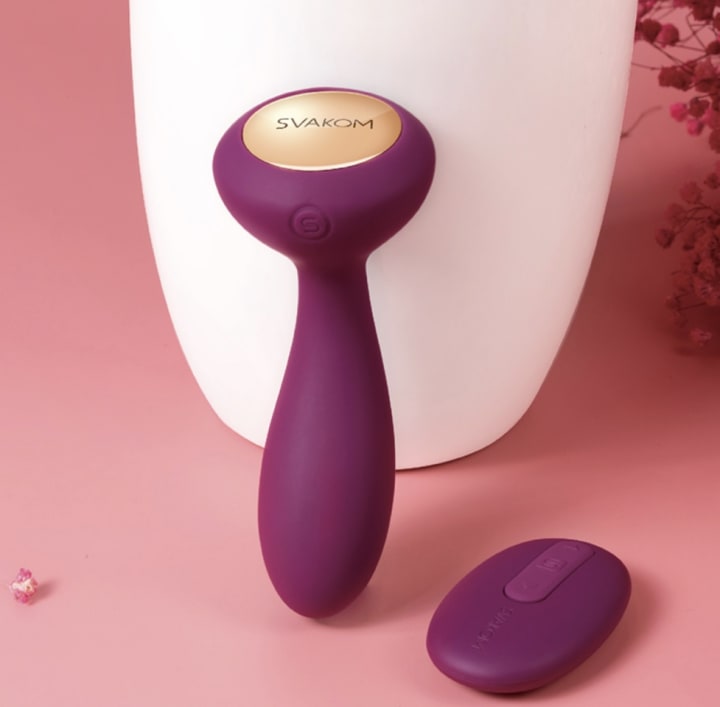 SVAKOM
$75.00
With this remote-controlled flexible bullet pluggie, you can find just the right angle to stimulate and I assure you it'll hit every right spot. You can create your own sexy private space without being noticed by others in public or private rooms, how exciting! This fantastic invention has 5 vibrating modes and 5 vibrating intensities. You're bound to have your insides milked whether you're using it for anal purposes or vaginal purposes.
5. Zalo Desire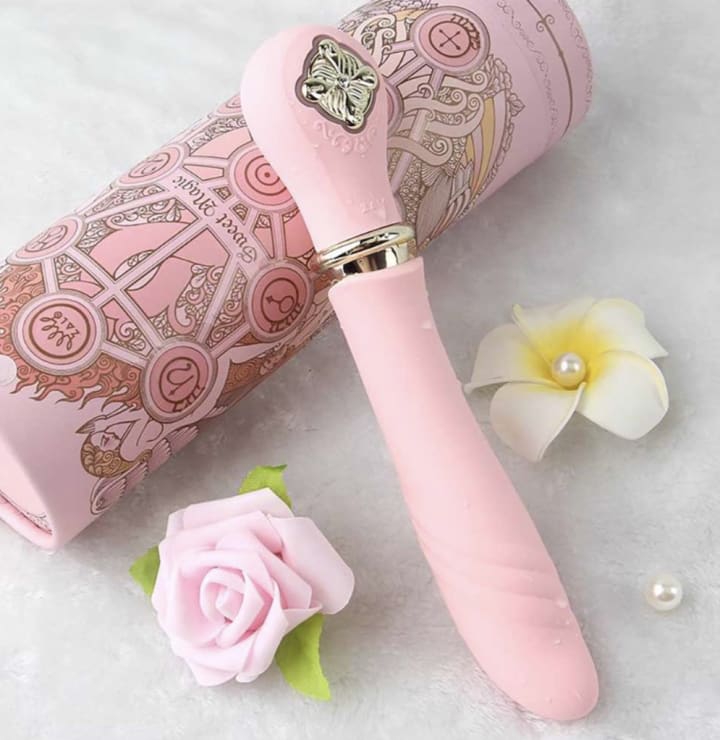 ZALO
$145.00 (25% discount)
Zalo desire is a preheating silicone thruster dildo and it possesses a silky feel to it along with an abundance of features. One of them being the self-heat—and there's also 6 thrusting modes and 1 turbo mode. I should point out that this dildo doesn't vibrate, but instead it performs with gentle thrusts that will be worth your while. What other dildo has the luxury to heat up at a perfect temperature? It's definitely a good deal.
6. Moxie Remote Control Panty Vibrator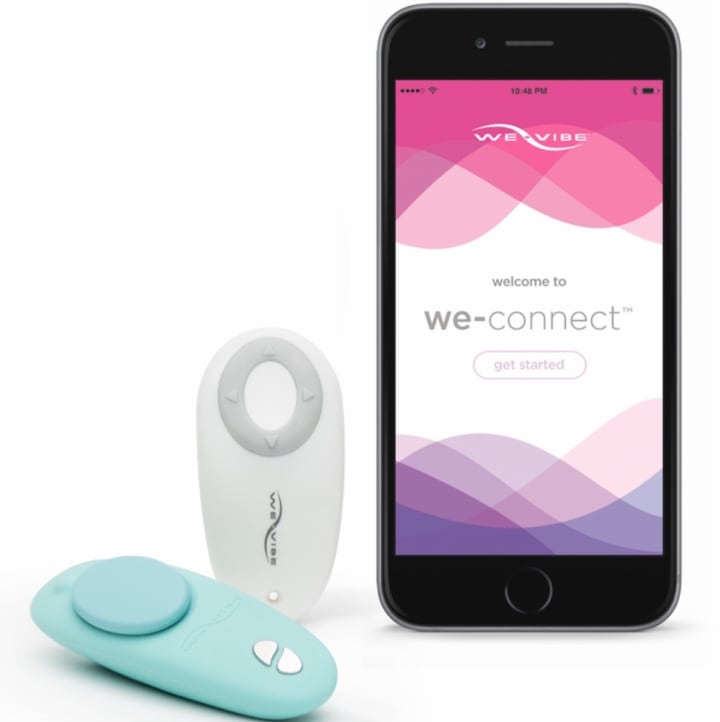 WE-VIBE
$129.99
What better way than getting off to a vibrator that can attache to your underwear and be controlled from a remote and your phone. This clitoral vibrator is equipped with 10 delicious vibration modes. You can go wherever you'd like in public without even making it noticeable that you're pleasuring yourself. It's a quick and easy way to make your fantasies come true.
7. Prisms Devata Glass Butt Plug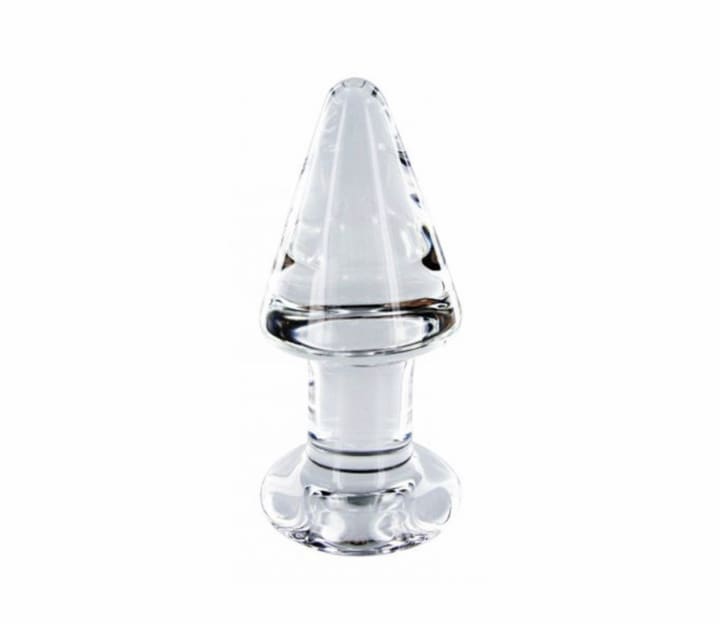 DEVATA
$17.81
What's great about any clear glass toy is that they can hold temperature longer than silicone toys. If you want to experiment with hot or cold temperatures, it's just a matter of warming or cooling them down (please be safe about it!). This temperature sensitive toy will make your rear end feel in awe.
8. G-Spot Rabbit Waterproof Dildo
ADORIME
$29.99
Let's start off with the fact that this is one of Amazon's number 1 best selling sex toy. The two powerful motors decorating this vibrator can be used for stimulating the clitoris, vagina, anus or nipples, which will bring you to a sensational climax! You can fix the vibrator on your partner's cock to enjoy anal and vaginal sex all at the same time! There are many more kinky methods for you to explore with this perfect device.
9. BOMBEX Clitoral Sucking Vibrator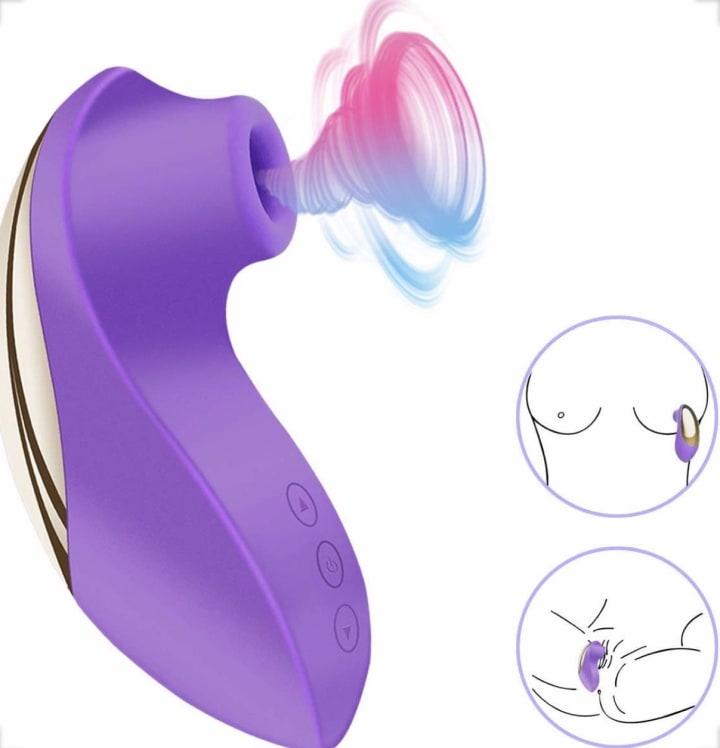 BOMBEX
$49.99
The BOMBEX clit sucking vibrator is definitely a must have. Your sweet spot will be overwhelmed in torrential pleasure from every vibration produced. It has up to 10 different clit pleasuring patters, ready to astound every new user. It's relatively easy to cycle through its different settings.
10. Rippler Mini Silicone Dildo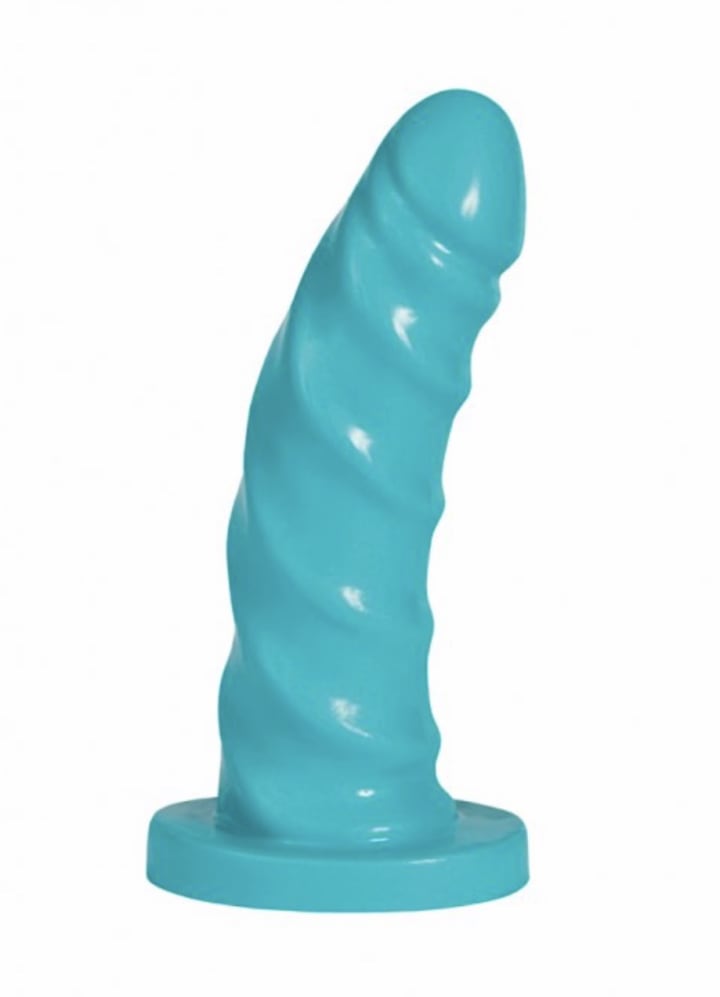 PLEASURE WORKS
$58.00
This textured 5.5" thick mini dildo is harness compatible, making it perfect for a strap-on or for solo play. The twisting ridges makes it feel beyond incredible when inserting in and out of your holes. This dildo was made with a thick width and a curved shape to allow easy access to the G-Spot or prostate to orgasm.