Sex Ed
10 Best Sex Positions That'll Make You Orgasm
For educational purposes, every one should know what are the best positions out there to try. Want to spice up your sex life a little more? This article is going to go through a list to help you achieve an orgasm.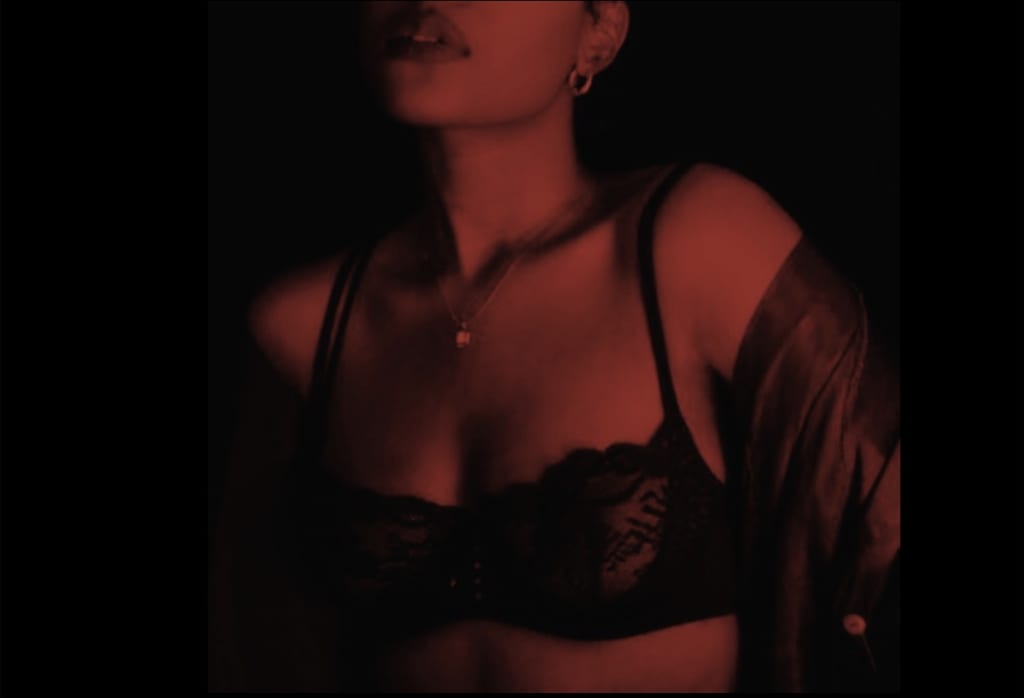 Sex is an act that almost everyone has experienced, if you haven't that's totally okay too, but it's a very common thing in human nature. Sex can be empowering, loving, and can teach you a lot of new things about yourself and your partner. For some women it takes some time for them to reach their climax, some are fortunate enough to say that they can orgasm multiple times with ease and rather quickly, but it's perfectly normal if it takes you a while. Not everyone is the same and that's part of the human anatomy, everyone is different in their own way. But one thing that'll definitely drive you over the edge are the types of positions you try with your partner. Each one will definitely have you begging for more! I advise you to try these positions at least once in bed. Switching things up while you're getting heated with your partner is definitely a must, just to keep things interesting and fun!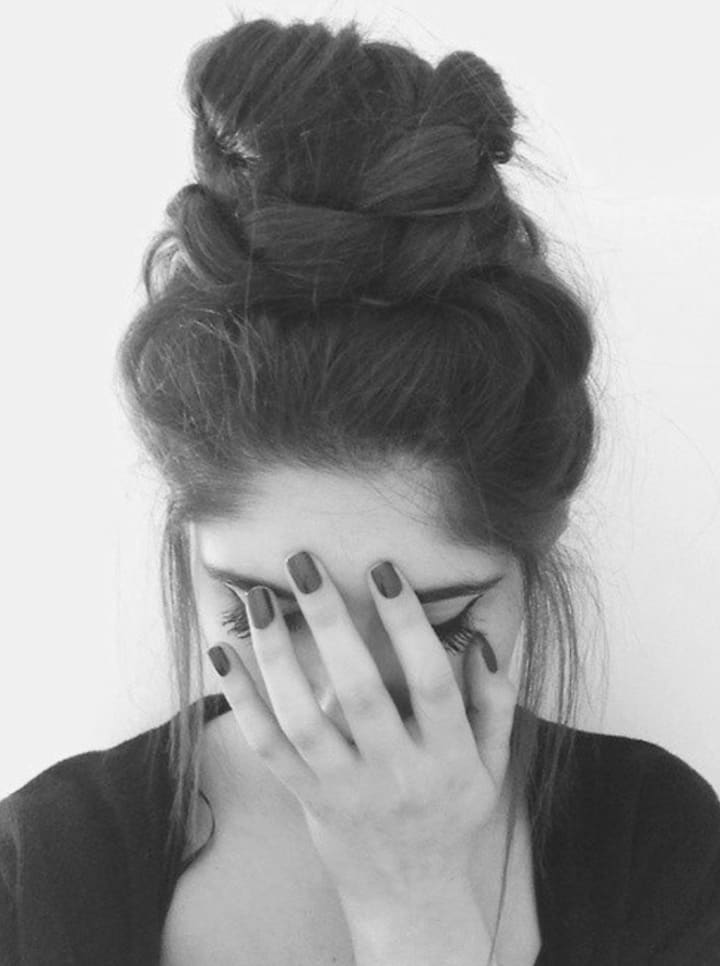 Why aren't you having orgasms during sex?
This is the type of question that bothers some people, people have this idea that putting things up a female's vagina will instantly make them orgasm. In some cases it's true, but let me educate you really quick. Some women just aren't going to cum to that stimulation, the majority of the female population orgasms with clitoral stimulation to achieve an orgasm rather than penetration.
Now don't think that every female will, because the clitoris can be a very sensitive spot for some individuals even to the point where it hurts if touched too much or rubbed aggressively. Every woman is different and keep in mind that it's okay to let your partner know what you like and what gets you off, hence why we should experiment with ourselves first via masturbation. If you noticed that you orgasm mainly through penetration, it could mean that your clitoris is sensitive and located close to your vagina. You're less likely to orgasm from sex if the distance between your urethra and clit is more than the length of the tip of your thumb to the first knuckle (about one inch). But many women have a clitoris around one inch from their vaginal opening, which means they're just not getting stimulation during sex.
1. The Drill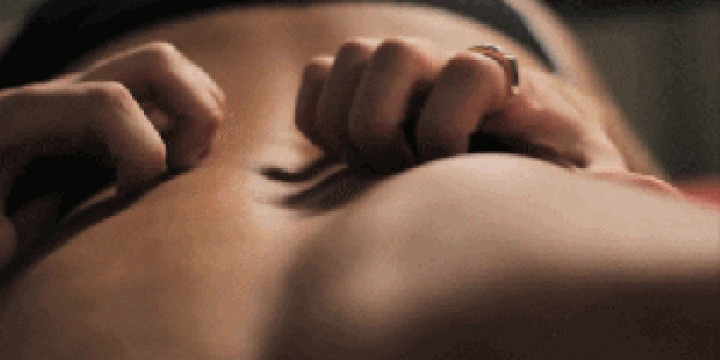 The Drill sex position almost similar to Missionary position, which means that it feels great, and it's pretty easy to perform too!
The best way to start performing the Drill is to already be in the Missionary position, which means that you should be lying on your back with your legs open. Your partner should be on top of you, facing you. When performing normal Missionary with your significant other, you will have your legs on the bed, but this is where The Drill is different. Instead of having your legs resting on the bed, you need to raise them and wrap them around your partner's waist. To keep them wrapped around their waist, cross your ankles behind their back. This will help you to grip them and pull yourself into them.
You'll find that the Drill position feels a lot better than normal Missionary as your clitoris will be stimulated more along with the penetration being deeper. The first time you try it, you might find it a little awkward to wrap your legs around your partner. But no worries, just try it out and you'll see that your partner won't mind having your legs around them. Most do end up liking it a lot! I should also mention that you can gently pull your partner toward you in every stroke and it'll be a lot easier if you wrap your legs on their butt or waist. It's a very intimate position, specially when you can look at them in the eyes and wrap your arms around their neck or back.
2. Burning Man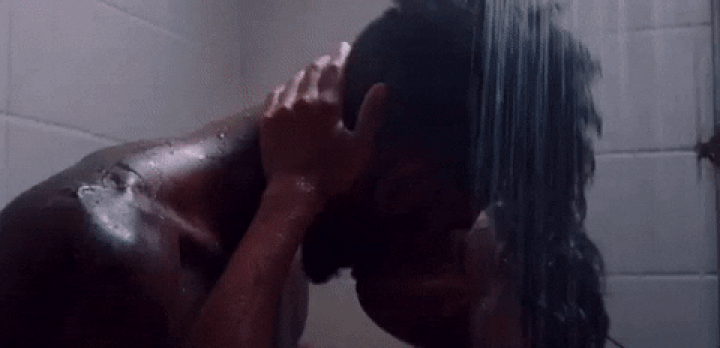 In order to try the Burning Man position, you're going to need a counter top or table. You need to face the counter top and then lay your stomach over it while keeping your feet on the ground. Your partner can then penetrate you from behind either vaginally or anally.
As your legs remain on the ground, they will act as an anchor, keeping you in place so that they can really give you some hard, intense penetration without you slipping out of place. Some things you can do to increase this passionate and intimate moment is to turn around and make eye contact with your partner while they're thrusting into you. If you're having anal sex, then you can use your hand (or hands) to touch yourself to increase your chances of climaxing.
This can be quite an exciting and kinky position to try, it's an easy way to jump straight into it and can do it wherever. Whether it's in a public place, in the kitchen, or living room. If you're wearing a skirt, then all your partner has to do is lift it up and pull down your underwear. Things like this give a welcoming change from only having sex in the bedroom.
3. Sideways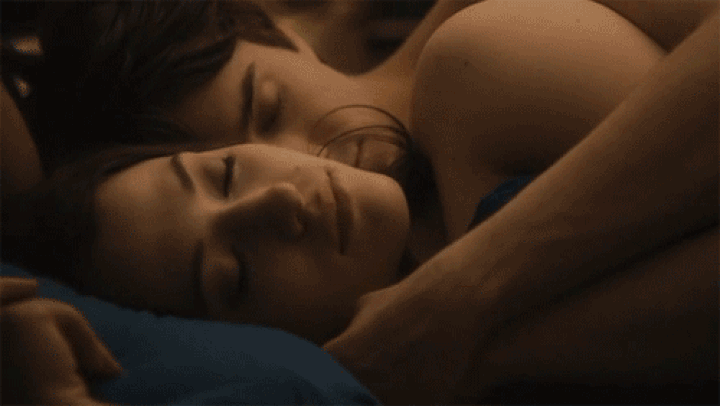 The Sideways sex position is exactly the same as spooning with your partner. It's known as the Side-by-Side sex position too. It's suitable for those of you who are a little bigger and find regular spooning to be difficult. It's a very simple position but it makes it so your partner can reach every delicious angle. To get into the Sideways position with your lover, just lie on your side with them also lying on their side right behind you. You then need to lean forward and bring your legs towards your chest while still lying on your side. You can test out how close you want to pull your legs to your chest to change the angle that your partner is penetrating you at. Meanwhile, your partner will just stay in the same position.
You can always reach down to rub yourself to reach an intense orgasm and even finger yourself if you're doing anal with your partner. To make it a little more romantic, if your back is close to your partner, then they can kiss it and can kiss you on your neck and your cheeks if you turn your face around and maybe even your lips.
4. The Couch Surprise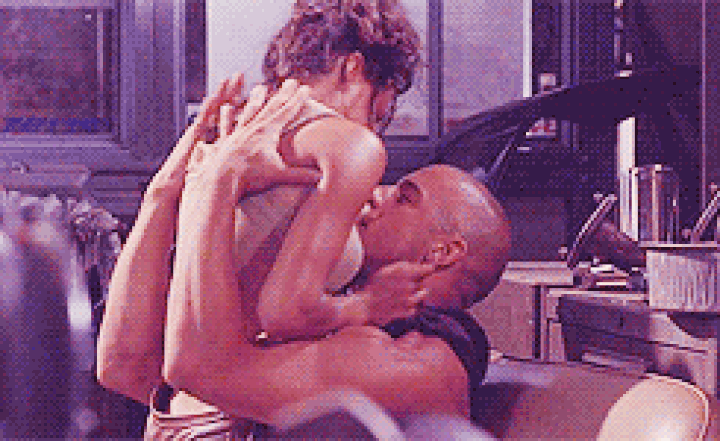 The Couch Surprise sex position sounds like you can only perform it when on a sofa, you can try it wherever you'd like whether it's on an armchair, in bed or even on the floor. In order to initiate the Couch Surprise position, your lover needs to sit down on a sofa. You then need to squat down from a standing position while facing toward them so that they can enter you. This technique requires a bit of flexibility because you will be squatting quite far down. If you are doing the Couch Surprise on a bed, then your partner will need to sit against the headboard and can put a few pillows behind them as a source of support. If you decide to do it on the floor, then they'll simply need to sit up against a wall.
When you are in this position, your basic movements will just consist of you going up and down using your legs. You'll find that this movement can become rather tiring very quickly. One way to assist raising yourself up and down, put your arms around the back of your partner's neck or have them grab your butt from behind and have them bounce you up and down. If you feel the need to rest, then simply sit right down on your partner's lap while they're inside you and grind on them by pushing your hips forward and backwards over them. This position gives you access to face them and have a heated make out session.
5. Cowgirl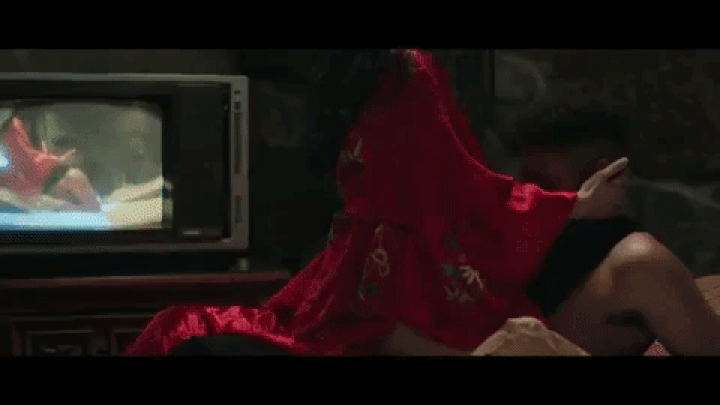 Cowgirl is such a dominant position. It's bound to make you feel empowered. It's a very common position that everyone practices, plus it's really easy to perform. Your partner just needs to lay on their back while you straddle them with your legs either side of their waist so that your knees are on the bed. You can put your hands on their chest, shoulders or even on the bed to steady yourself, but if you feel like you've got it down you can let them rest on your thighs.
If your partner feels like it, they can help by thrusting up and down while they're inside of you. Or they can slowly gyrate their hips in a swirling motion to better stimulate your insides. They can also put both of their hands under your butt to help you bounce up and down on them if you feel a bit tired.
6. Piledriver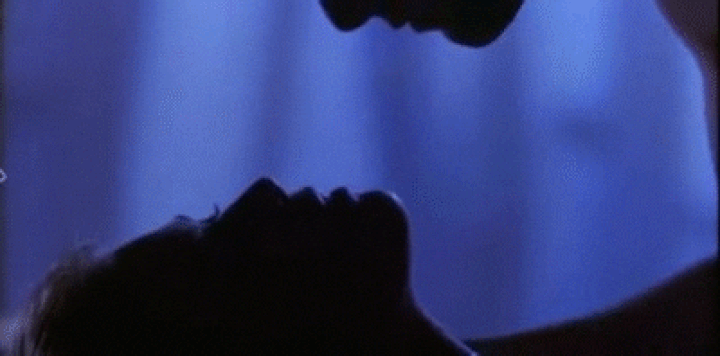 This sex position requires a lot of flexibility and it's not for everyone. It can a bit awkward at first when adjusting to it. The best thing about this position is that it makes it great for both anal and vaginal penetration. In order to get into this love making position, first lie on your back. Second, you need to lift both of your legs in the air. Your partner then needs to grab the back of your ankles and slowly push them toward your head, if you can't do it yourself. This push will cause your lower back to lift up off the bed.
Traditionally (if it's comfortable) your partner will keep pushing your ankles toward your head until all of your back is off the ground and the only thing that's left on the ground is your shoulders and the back of your head. This is a real turn on for many people because it leaves an individual very exposed. Your partner needs to keep one hand on your ankles so they can hold you in place. Before entering you they need to point their penis downward.
When in the Piledriver position, you just need to manage to hold yourself steady. In order to do this you can put your arms on the ground or by grabbing your partner's ankles. When you are in the Piledriver position, it'll give you easy access to masturbation, if your arms are long enough, which can make sex a lot more fun.
7. Sixty-nine (69)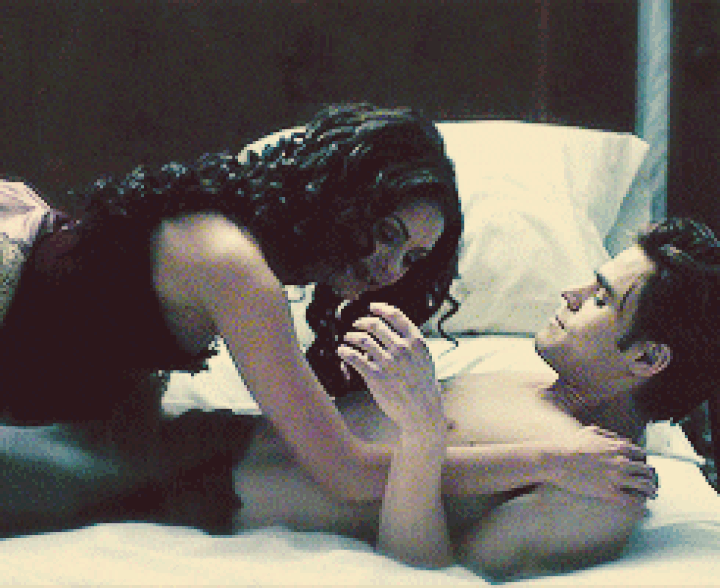 I know what you're thinking, "That's so basic". The beauty of it is that it never gets boring, and both you and your partner are pleasing one another at the same time! First arrange yourselves so that you're facing each other's sensitive parts. Lie on top of them with your knees straddling your partner's head. You can do this while being on top or you can do this sideways, where both you and your partner are side by side. You can also incorporate toys into the mix, like throwing in a butt plug or vibrator. It's a great way to add variety, give your mouths a break, and also be able to actually dirty talk with each other throughout the whole thing.
You can do whatever you'd like in this position, you can lick, suck, finger, any basic oral technique. Use a pillows or even a sex wedge if you're struggling to reach or find yourself straining your neck or another part of your body.
8. Scissor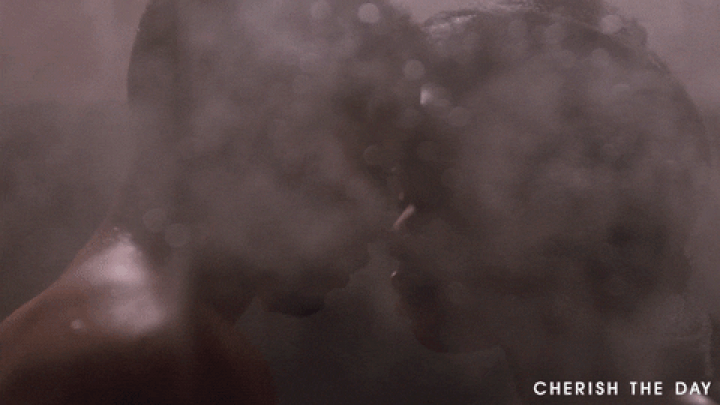 The Scissor sex position is quite unique but simple to do. Start off by lying on your side so that one leg is on the bed and your other leg is right on top of it. Second, raise your leg and bend it so that your partner has easy access to your hole. Your partner will have to also lie on their side. But they will be lying so that their head is close to your feet. They need to slip their lower leg underneath your lower leg right by your crotch. Next, they need to put their upper leg over your lower leg and move their crotch towards you until they can penetrate you. So your lower leg will be between their legs. You will be lying on your side, facing away from your partner and they will be facing towards your back. Lastly, they're free to enter you and thrust away.
You can gently thrust back back in to them and they thrust into you. If you feel like you need leverage, feel free to hold on to their leg(s).
9. Iron Chef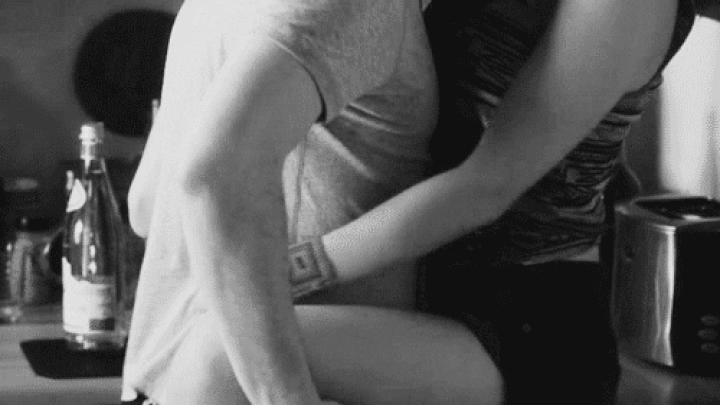 This is a great position for a quickie with deep penetration. Sit on top of your kitchen counter, or table top, just a surface top that your partner will be able to reach and penetrate you. Wrap your legs around your partners bum, if you'd like you can also wrap your arms around their neck or shoulder for support.
Have your partner grab your butt or waist for a better angle and to keep you at a steady level. This is the type of position you could do anywhere and at any time. You can also have them play with you while one hand is holding you. The best part about it is that your partner can watch your face while they're pleasing you , and it gives you access to kiss them wherever you'd like.
10. Prison style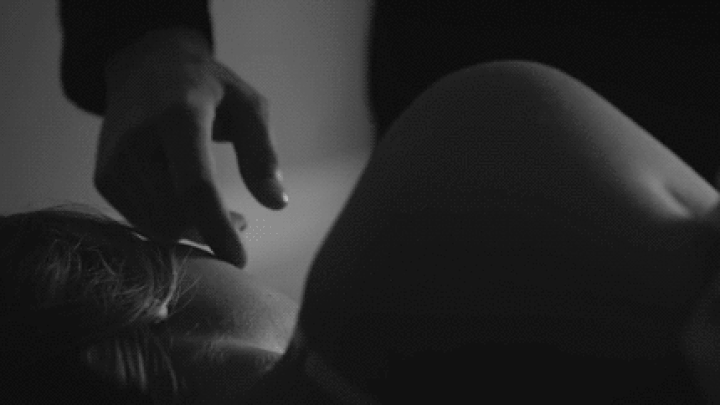 This position is amazing for those who like to be dominated. Your partner will have complete control over you. This position can be done while standing up or on your knees. If choosing to do it standing up, both you and your partner need to be facing the same direction. Your partner then needs to enter you from behind, either vaginally or anally. You then bend over so that your stomach is parallel to the ground and you are facing the floor.
You can spread your legs while your lover keeps theirs close together or vice-versa. Then you put your arms parallel with your body. If you're comfortable, they can bind your arms if you like light bondage. If choosing to do this while on your knees, you do everything as you would when you were standing, except both you and your partner will be on your knees. You need to spread your knees wide. You can also lean down a little and rest your head and shoulders on the bed if you'd like.