How To Give A Mind Blowing Blowjob: Tips & Tricks
Curious to know how to please your man? Here's a list of some basic techniques to help guide you!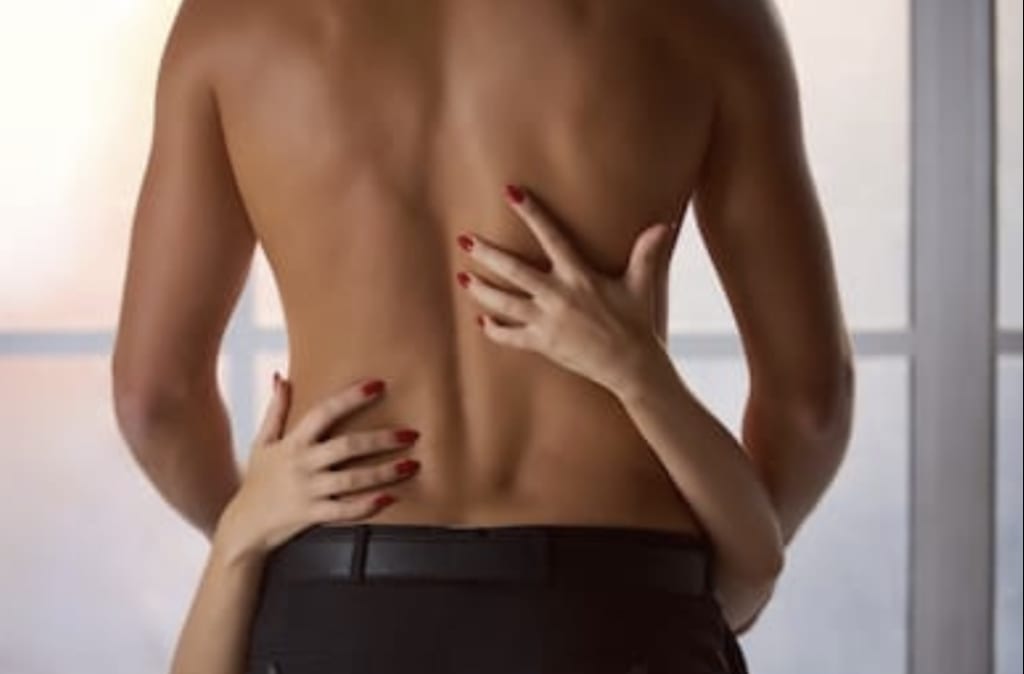 To start off, don't be shy. 85% of adults perform oral sex on their partners. Here are some basic and educational tips for you to learn before giving a BJ.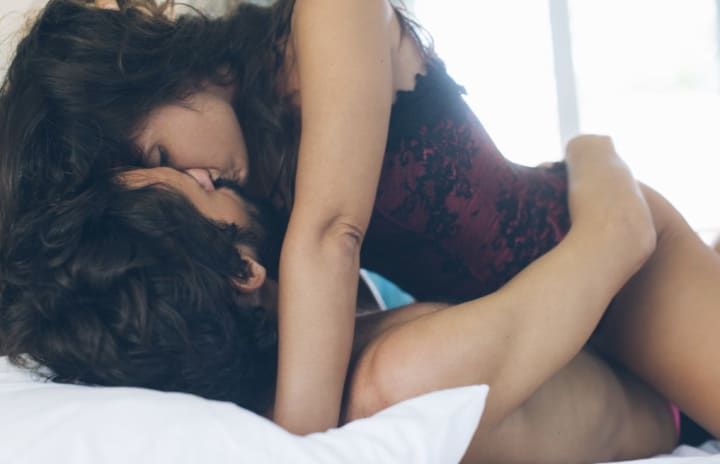 Relax & get comfy
Before you decide to wrap your perfect lips on his shaft, make sure you and your partner are both at ease. Make sure to find a comfortable spot where you're able to easily please him and where there's no interruptions every 5 seconds. What is he into? This is something you either know or don't. If he's into dominance, try a position that allows him to look down on you (such as on your knees). If he's submissive try being on top and hover over him while you're getting to work on him. If you'd like, you could always switch positions or try anything new as long as you're both on board with it.
Having a hard time finding what to wear? Simple, wear whatever makes you feel sexy. If you want to spice things up even more, try wearing that lace lingerie you forgot you owned. Or even better— give him a strip tease and get naked in front of him, that'll excite him. If you want to dress up any other way, I recommend adding heels. But always remember to feel relaxed, you don't have to dress up for this occasion if you feel that it's not necessary.
I should also mention that every penis is different from each other (just like vaginas). Always keep in consideration the angle and curve their penis has. Just make sure you're able to put it in your mouth at a comfortable direction. This will definitely benefit you and your man.
Keep your mouth moist
Now don't panic, dry mouth will happen and it's completely normal. Dry mouth can be caused from nerves, prescribed medication, alcohol, or even from not keeping yourself hydrated. A few things that help me personally is gum and sour candy. It gets the salivary glands going. And like I mentioned previously, dehydration is a major cause of dry mouth so make sure you're drinking water.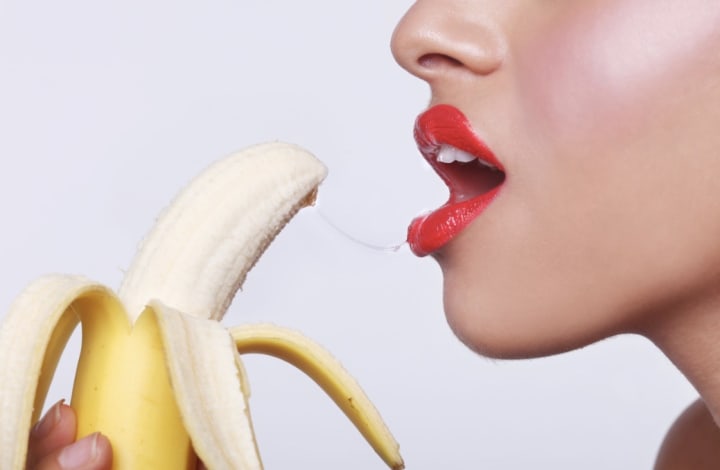 Practice makes perfect
Many studies have shown that women often practice on objects that resemble that of a penis. From bananas, sausages, to popsicles, practice is essential when wanting to use different techniques. It may feel and sound silly but think about it, how else are you going to get a feel of it beforehand? It may not be exactly like a penis but you'll get the idea. You can practice in private like most people do. Even something as simple as a lollipop can be an object to use to practice. As I see it, people tend to use a lollipop to pretend it's the head of the penis, a very sensitive area for most men.
Start off slow
If you want to jump straight into it go ahead but it usually kills the mood. Take your time and start off with foreplay. Make out with him, kiss him passionately and have him begging for more. Add a little bit of teasing like brushing your hand over his clothed penis and kissing down his body. Foreplay is important, even for a blow job. Undress him slowly. Kiss his chest then work your way down. Lick his inner thighs and sensitives areas before heading to the sweet spot. Build up that fiery sensation, trust me it'll drive him crazy! Even though you're doing most of the work, a blowjob is still a partnered activity. Invite your man to join you as much as possible. Talk to him, look at him, smile at him. Let him touch you, play with you, and interact with you. Join in the fun together.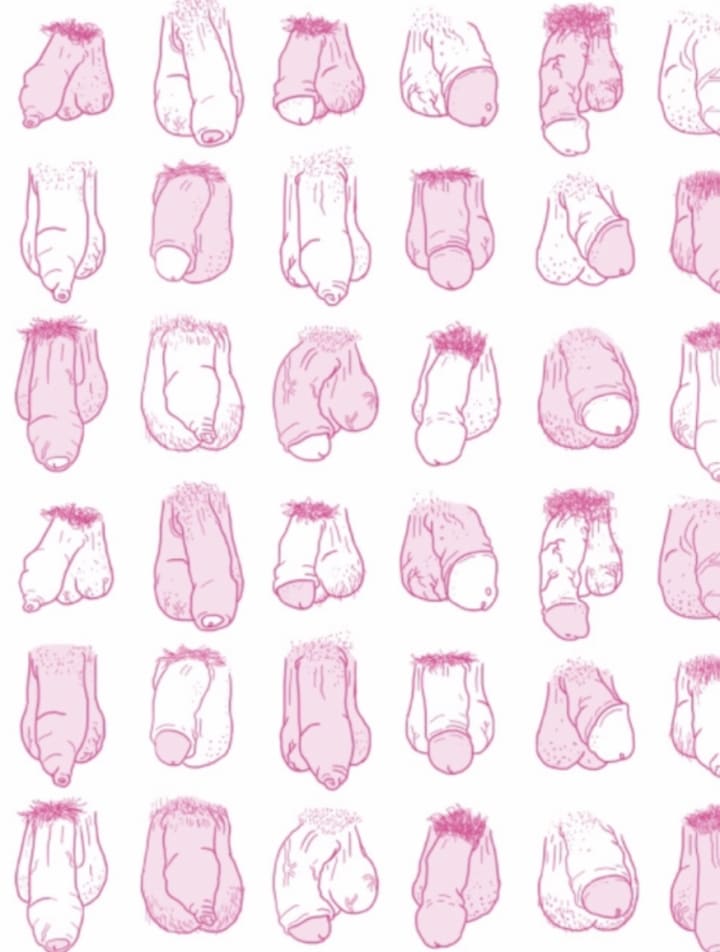 Quick lesson on anatomy
Before I give you a small lesson on the wonders of the male anatomy, please make sure your partner is okay with you touching their sensitive areas, consensuality is key. There are several erogenous zones you can play with. If you can master the art of blowing him while stimulating these zones, you'll knock his socks right off his feet.
* The gluteal fold is the spot where the thigh meets the butt. It's a suggestive zone often overlooked. Kissing, licking, pressing, or tickling this spot can drive him wild by surprise.
* The scrotum is the sac that holds the balls. It has several nerve endings that make it sensitive to touch. Sucking, licking, tugging, and massaging can bring pleasure to the scrotal sack. The scrotal raphe, the line running down the middle, can be especially pleasurable.
* The perineum is the spot between the anus and scrotal sack. It's full of perineal nerves, which send pleasure sensations from the perineum to the genitals. Gentle pressing, rubbing (with lube), and tickling are great ways to engage the perineum.
* The anus is a surprising erogenous zone (for many men). The sphincter and penis are connected to the same pleasure nerve (the pudendal nerve). Gently rubbing or tickling the outside of the anus can bring pleasurable sensations. If he's up for it, penetrating to the prostate can bring a mind-blowing orgasm he's never experienced.
* The sacrum is the triangular small of the back. It's another overlooked erogenous zone. The sacral nerves are connected to the genitals and carry pleasure sensations from the sacrum to the penis. You may have to press a little harder than you would other body parts to stimulate these nerves.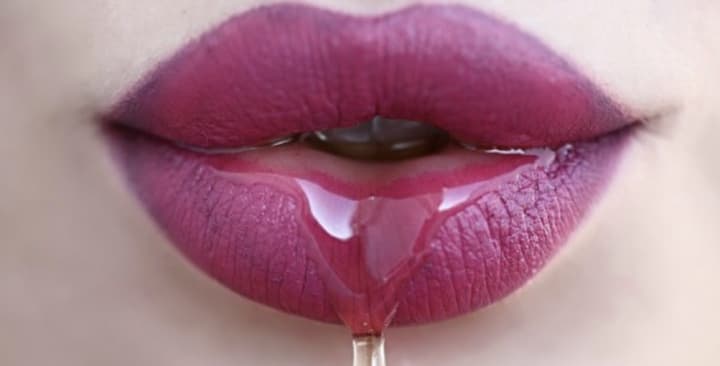 Time for some fun
Before you shove him into your mouth make sure to start off slow as I mentioned previously. Start off by licking the base of his penis and down his shaft slowly. Lick the underside of his frenulum, the spot where the head and shaft of the penis meet. It's a magical spot filled with extreme sensation. You can lick side-to-side, up-and-down, or swirl your tongue along the edge.
With a flat tongue, lick the bottom of his shaft, from base to tip. Repeat this a few times, looking him in the eyes while you do it. You can spice it up by ending it with a quick suck or tongue flicker at the tip. Place your mouth at the base of his penis and slowly pull him out, releasing plenty of salivae. Repeat this action, finding a good rhythm. Use your hand to cover any area of the penis your mouth doesn't cover. You can turn your wrist and mouth back and forth for some variety. Don't be afraid to use your hand, some guys like it a bit fast and some like it slower. It's all up to the guy, make sure to communicate as well.
Ask him if he likes it, and if you feel like you're hurting him ask him if he's okay or enjoying it. But the main goal is to not hurt him. Other than the penis itself, the balls are quite sensitive as well. Tug his balls gently or rub your hand along his perineum. If he's into anal play, you can slip your finger into his anus. If you're feeling daring you can put his balls in your mouth if they fit, don't squeeze them too tightly while they're in your mouth because it may bring some discomfort.
Pull his penis out of your mouth and stroke him with your hand instead (handjob). Gently suck his balls, one at a time. Alternate that with long licks of the entire sack, and tugs with your mouth (no teeth). Occasional brush of the teeth may happen but avoid bitting at all costs. If you feel like you've reached a certain level of comfort with yourself you can pull his penis out of your mouth and rub it between your breasts. Then put it back in your mouth. Alternate a few times. Deep-throating isn't for everyone and gagging occurs quite often. In order to not gag just hold your breathe for about 3-5 seconds and try to push yourself past the sensation then proceed to breathe normally. If you feel like you can't do it you can always use the roof of your mouth or the side of your mouth where your cheek would be and bob your head up and down on it. These techniques usually work because it feels as if their penis is hitting the back of the throat.
Moaning or "humming" while he's in your mouth will send vibrations throughout his entire manhood. Alternate with the rhythm between slow and fast. It's also a great hint that you're enjoying it, make him aware you're having a great time.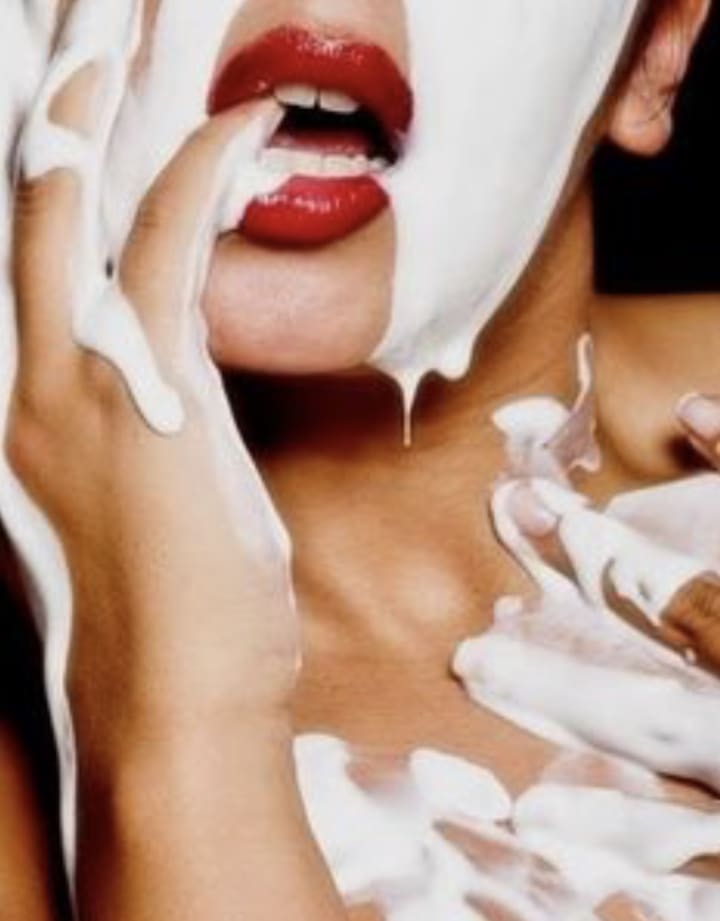 Finishing touch
After all that teasing and build up, you want his climax to be unforgettable. Before he orgasms, kick it up a notch or two. Combine two techniques, speed up your rhythm, or do something that you know drives him wild. Right before climax, give his balls a gentle tug. When he does orgasm, keep going but slow your rhythm and loosen your grip.
His nerves will become sensitive and won't be able to handle much after about 90–120 seconds. Keep going a second or two longer than you think is comfortable, then stop. If you want to swallow the cum, great. Keep sucking and licking while the cum shoots toward the back of your throat or on your tongue. Don't force yourself to swallow it if you haven't reached that level of comfort yet.
Even after he's done, lick the head of his penis very lightly a few more times, mixing it up. Other times, going at the same pace you were going before will drive him over the edge furthermore. I should mention, that some guys may be sensitive after and it can cause pain. Make sure to ask your significant other if they want you to keep going or if it feels good. If you don't want to swallow, you have a few options. You can pull his penis from your mouth and let the cum flow over your hand. Look up at him, smiling like a sexy vixen.
You can let him cum on your chest, stomach, butt, or another beautiful asset, as you give him your most seductive face. Or, you can let him cum in your mouth. If you choose this route, you can let it slowly pass through your parted lips, or discreetly spit it out.
At the end of the day, it's all about the both of you having a great time. In short, trying new blowjob ideas is always okay. If it's your first time, you'll have plenty of other times to show off your skills. The key is to make a blow job mutually satisfying. You're in control when going down, so have fun with it and revel in the power you have over their pleasure.