10 Mistakes You Should Never Make When Giving a Blowjob
Ahh... oral. This is an act that can be quite intimidating, especially if you're inexperienced. Make sure nothing goes terribly wrong by looking at these 10 mistakes.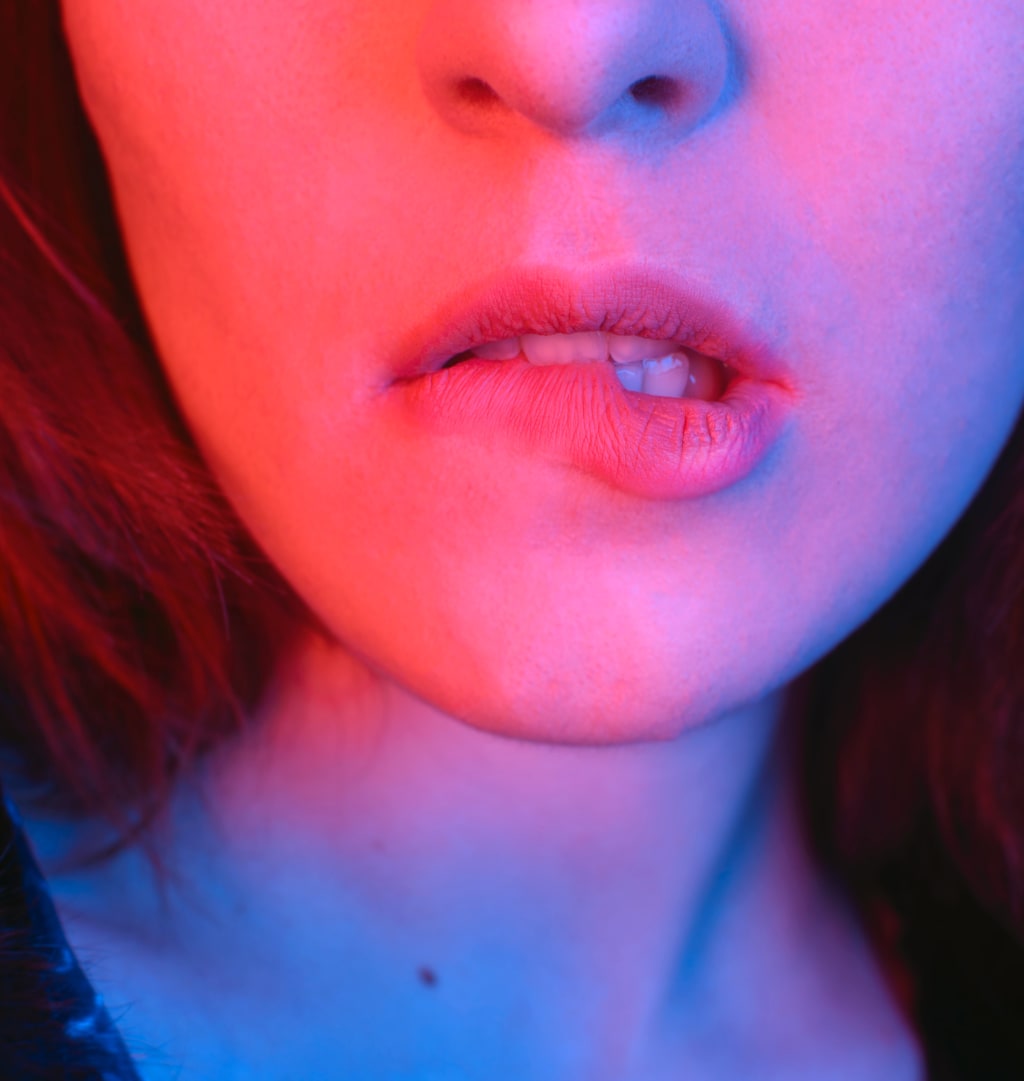 Going down on someone, or someone going down on you, can be one of the most pleasurable and intimate of sexual acts... that is, if you do it right. In these days, with such a big stigma around talking about sex, it's pretty common to not communicate enough with your sexual partner about what feels good. It can be an extremely awkward and bad experience, when it really shouldn't be. So here are a few dos and don'ts to ensure an amazing time.
1) You're not covering your teeth properly
This is so important. Not covering your teeth properly is probably the most painful mistake you could ever make, and it would definitely become one of the top five worst experiences for the receiver.
Make sure your lips are folded over your teeth and that you are not brushing your back molars against the head of his dick. Just be very conscious of this, and if you suspect he is hurting and he's not saying anything, you should ask him. This is not a mistake you want to be making.
2) You're doing it too hard
You don't want to be barely touching his dick, but you don't want it to feel like you're going to rip it off either. Your grip needs to be light but firm, so essentially, find a happy balance. And of course, what each and every man likes may vary.
3) You're not using your hands
Forgetting to use your hands would be a massive mistake, especially if your partner is big and you can't fit the entirety of him inside your mouth. Using your hands will not only increase his pleasure, but it will make him feel as if he is going deep, as well as give your mouth and jaw a bit of a break. This also allows your mouth to focus on letting the tip go in and out of your mouth, and this repeated action will make him cum, or at least bring him to the edge of cumming.
4) You're both not reacting
If he's lying there silently, unless you know this is a thing he does when he's feeling intense pleasure, he's not enjoying himself. No one likes quiet sex. It can be very discouraging and not sexy. Moaning while he's inside your mouth will make him go crazy.
5) You're not talking dirty, or you're overdoing it
This isn't always a must for some people, but it can definitely be a turn off if you overdo it. Talking dirty, especially if you're going down on him, can not only tease him, but also more likely disappoint or turn him off. If you're stopping to talk to him, it's going to be very hard to make him cum.
6) You're not adapting
Maybe you've done it once before, or thousands of times, but just because you have experience does not mean you're giving the perfect blowjob. You should always be adapting and trying out new things. There are parts of the penis that are more sensitive than others, and this can even change from time to time. Without exploring, you'll never really know.
7) You're not enjoying it
Normally, a guy would not be able to properly enjoy you going down on him if you look like you're hating it. What will really turn a man on and boost his ego is if you look like you're really enjoying it. Things like going down on him without him even asking are some of men's biggest sexual fantasies when it comes to oral. Moaning every so often will also fuel his idea of you loving his dick—something all men will go mad for.
8) Don't start off too strong
Starting straight off by sucking him dry like a vacuum cleaner is just not the way forward. Before you get started, tease him a bit, lick him and kiss him up the shaft of his penis. The tongue is one of the strongest and sexiest parts of your body. Licking the tip of his penis, right on the bottom side of the tip (you'll notice it, it will feel a bit harder against your tongue), is one of the most pleasurable parts of his body and will make him want you so bad.
9) Don't close your eyes or stare blankly into space
Another thing guys will go crazy for: eye contact. If you look him in the eyes, he will get a shiver down his spine, and he'll be so hot for you. Eye contact is something very deep-rooted and primal when it comes to attraction. Why do you think all those girls in pornos stare up like that? It drives the men insane.
10) Don't ignore the rest of his body
Yes, the dick is the main focus of course, but don't ever neglect the rest of his body. Running your free hand up his thigh will shock him, and lightly grabbing and massaging his balls will really help him to feel all the sensations. The unexpectedness of what your free hand might do will put him on the edge.
And thats it. You can now go out into the world knowing not to make the key basic mistakes, and also how to make a man go crazy for you.