Stop The Bad Guys
Wisdom from the moths of babes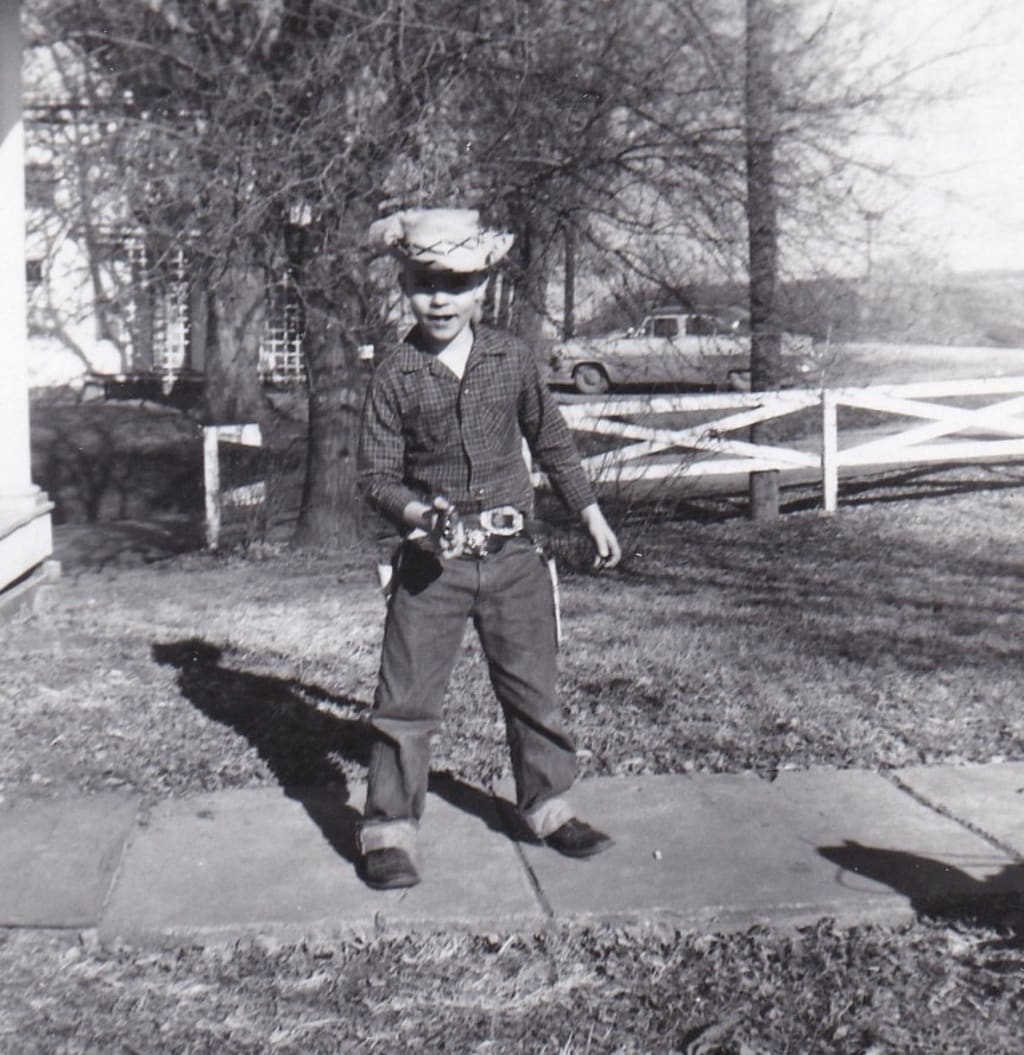 My son, Evan was 4 years old. Wearing full cowboy attire. White hat, pearl handled cap gun. I asked him, "What are you going to do with all those guns?"
"Stop bad guys." he said proudly.
Thinking I could trip him up a little. "Why do you want to stop bad guys?"
"Because they do bad stuff and hurt people."
Then I asked, "Where do bad guys come from?"
Taking only a beat to ponder he answered, "Bad parents."
After I picked myself up off the floor, I started his college fund. I want to be a good guy.
Reader insights
Be the first to share your insights about this piece.
Add your insights