Where to go for Brunch in London
A very brief guide to the boozy, central and south-western brunch spots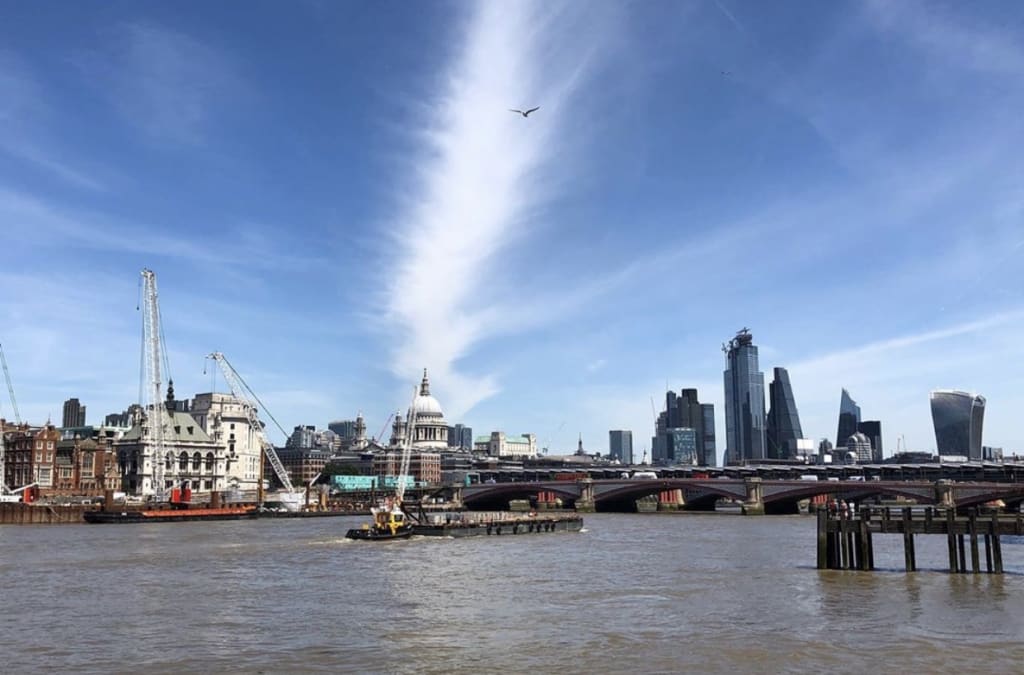 Since moving to London over 18 months ago, I've really enjoyed sampling the plethora of food places the city offers - especially for brunch!
I know that I've barely scratched the surface and for as long as I live here, I'll never experience it all. But I thought I'd pull together a list of my top 10 brunch places (so far!).
The Boozy Ones
When I moved to London from Scotland and my drinking habits were no longer bound by minimum alcohol pricing or licensing laws, the concept of having access to unlimited prosecco at noon blew my mind.
Here's some of my favourite places to get day drunk before collapsing into bed at 9pm:
Sea Containers
On the city's south bank, Sea Containers is a swanky brunch location with stylish interiors and great river views. The staff are amazing and ensure your glasses never come close to running dry!
The menu offers up everything from roasts and oysters, to avo and eggs so there's definitely something for everyone.
With such a vast menu, prices for one dish can range between £11 and £68 and you can add on bottomless bubbles for £19.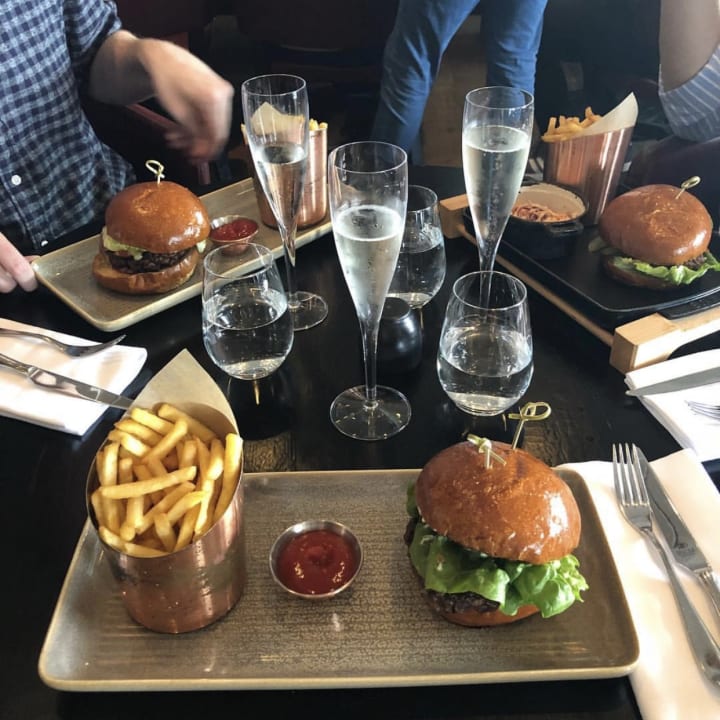 Grind
As the name suggests, Grind is primarily a coffee shop but serves up delicious brunches in a buzzing, Insta-worthy locations.
The menu has changed slightly since I was last there, and they no longer do my favourite dish of blueberry pancakes for brunch (but if you go for breakfast you can still sample their fluffy deliciousness!).
The prices on the brunch menu range from £8-£15 with unlimited prosecco or bloody Mary's for £14.50.
Dirty Martini
To be completely honest, the food offered as part of the Dirty Martini boozy brunch isn't amazing. It consists of a birdcage of finger foods, such as sliders and chips, between two which isn't really a lot when you consider what I'm about to tell you.
For £30, not only are you given your birdcage, you're basically let loose on G&Ts, 3 types of martini and prosecco.
Dirty Martini is great for groups, with a glam atmosphere and loud music, it's a great place to start a night out - if you can last until the clubs open.
Scarlett Green
Located just off the hustle and bustle of Oxford Street, Scarlett Green is inspired by the Aussie cafe culture.
For £40, you can choose one savoury dish and a sweet dish to accompany your endless prosecco or mimosas. Whilst I would recommend my choice of sweet corn fritters followed by the banana bread sandwich, I did have a bit of food envy over my friends full "Bondi" breakfast!
Not only is this good value for money, the service is great. We were certainly well looked after and our glasses were never empty!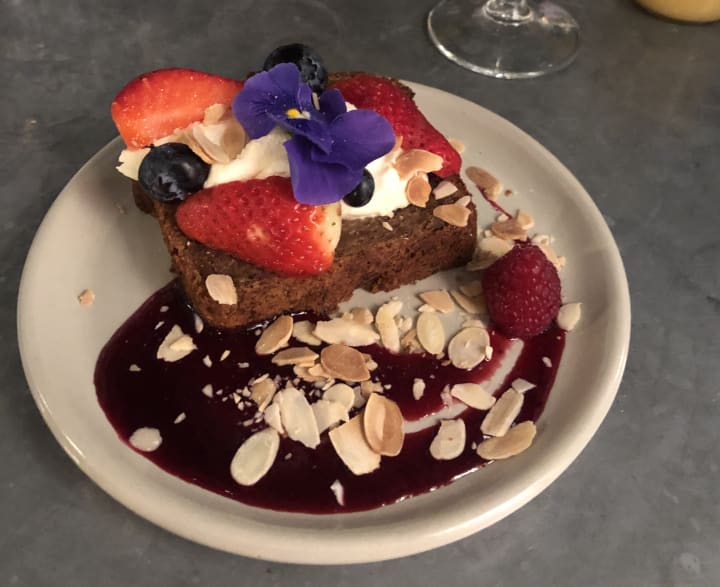 The Central Ones
Whether you're teetotal, cutting down your alcohol intake, or just don't want to drink at midday there are of course so many places in Central London where you can satisfy your brunch needs without the novelty of free flowing fizz.
26 Grains
Located in the colourful Neal's Yard, 26 Grains is a sweet brunch spot ideal in summer with its outside seating area.
Serving up healthy dishes of porridge and toast, the menu is small with some unconventional combinations (like roasted pumpkin and egg or mint and goats cheese).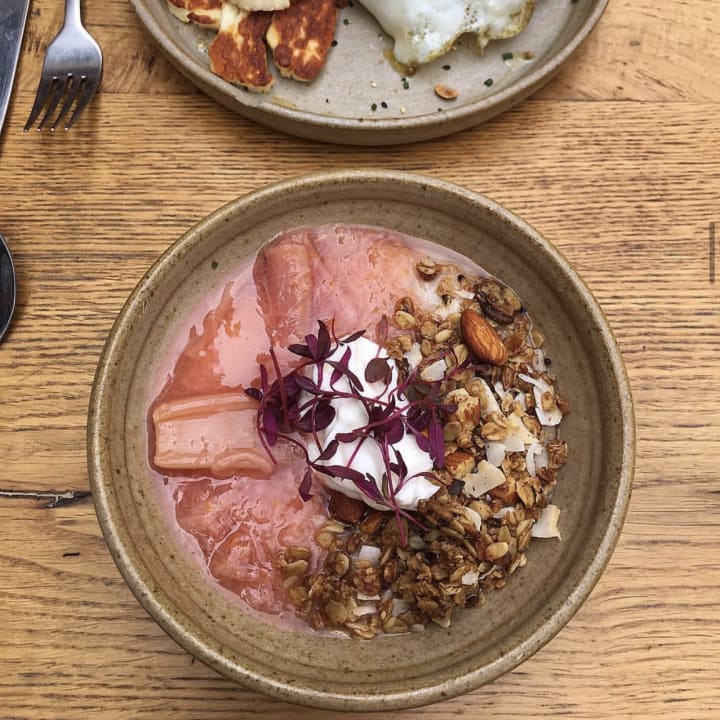 The only downfall is that it's exceptionally busy on the weekends so try and get down early!
The Modern Pantry
This cosy Clerkenwell brunch spot is a great all rounder with traditional brunch items as well as pastries and ice cream on the menu.
I would recommend the scrambled egg on toast with crispy halloumi (the best part of the dish hands down), tomatoes and spinach.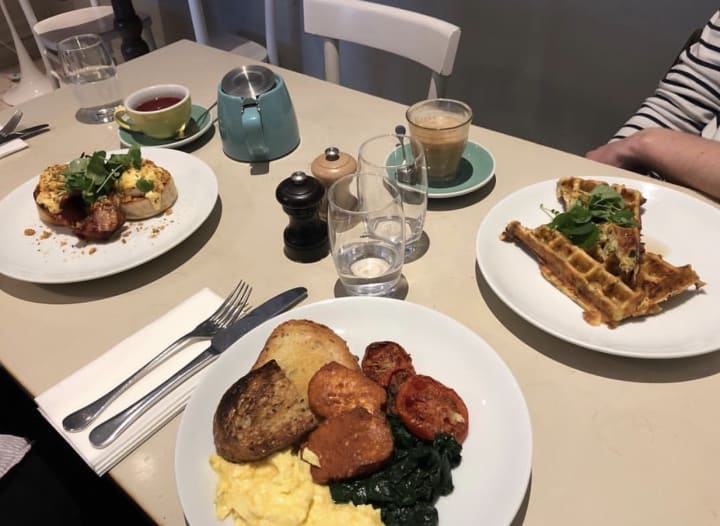 Brunch dishes range from £6-£15 and they also do a 2-course special with juice and a hot drink for £19.50.
My Old Dutch
Pancakes, pancakes, pancakes! Whether you like conventional bacon and maple syrup or want to try something new (chicken curry anyone?) My Old Dutch has all of the pancake options you could ever dream of - including loads for vegan and gluten free diets.
Prices range from £9-£13 and there's three central locations: Holborn, Kensington and Chelsea.
The Local Ones
Currently living in South West London means I've also had some amazing brunches in my local area.
Mud
A zone 3 favourite, Mud never fails to disappoint. Whilst it is typically busy, especially on a Saturday after Tooting Common Park Run, I think it's worth the wait.
The Mud Muffin is a sure favourite of mine - a breakfast muffin with sausages, bacon, egg and cheese severed with a Parmesan topped potato waffle.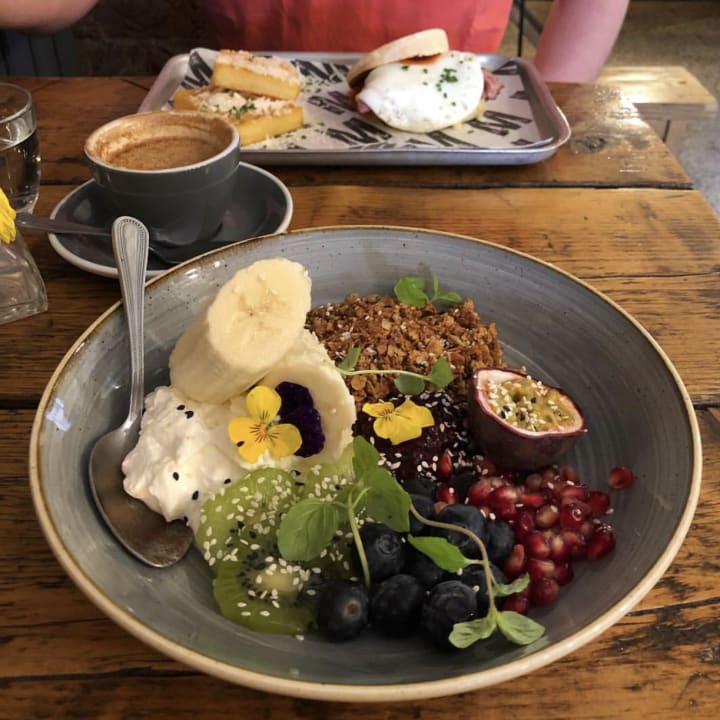 Tart Clapham
Looking onto Clapham Common, Tart sells exactly that with tart and salad combos priced at around a tenner. There's daily specials and vegan and gluten free options too!
Juliets (formerly Milk Teeth)
Recently rebranded, Juliets in Tooting offers an impressive array of quirky foods, delicious baked goods and tasty coffees. This is a favourite of mine - especially on a chilled Sunday!
If you're completely bowled over by the endless brunch options in London, I hope this has given you some inspiration and made your quest that little bit easier! If not, check out my Insta @hungryscottie for more foodie photos.
Lyns x