Where to Find the Best Burgers In London
Sometimes your body just craves a really good burger. Purely in the name of research, I've eaten a lot of burgers over the years – here are some of my favourites.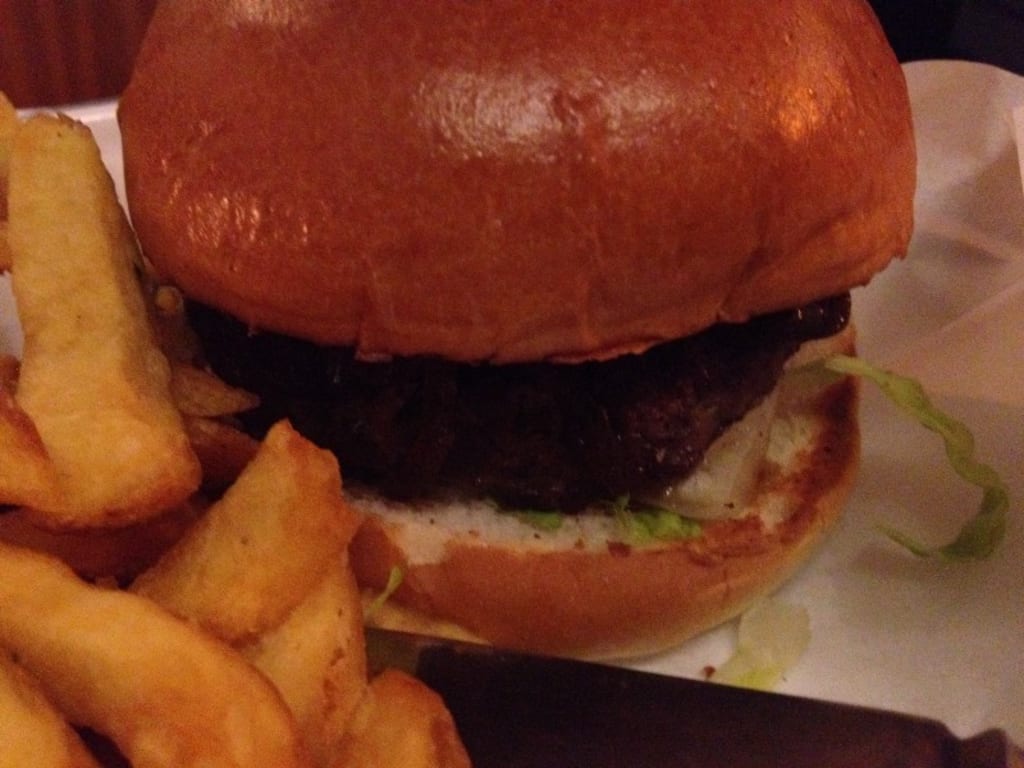 Burger & Lobster
This is a simple concept, but they're executing it well. Primarily a celebration of lobster, but they do burgers as well.
It's good, but if you're just going to order a burger then this is an expensive place to get your burger fix.
Service is friendly and professional, and the food is on your table pretty quickly – this isn't the kind of place where they want you to hang around.
There's something about Burger & Lobster that feels innately uncool. I can't quite put my finger about it, but there's a sense that you're somehow being taken advantage of by accepting that a restaurant like this is actually a thing.
Outlets around the world, including ten in London.
Dirty Burger
The ultimate comfort food, Dirty Burger is part of the Soho House group (who seem to get most things pretty much right).
The burgers are on the wet and juicy side – in a good way. You kind of just have to get stuck in – once you start eating, you can't really pause for breath otherwise the burger will fall apart in your hands.
It's messy and delicious – this is a burger joint to take a mate, not a date. They do good fries and onion rings as well.
Locations include: Vauxhall; Whitechapel; Kentish Town; Shoreditch; Exmouth Market; Holloway Road; Balham; Brixton; Crouch End; Wimbledon; St John's Wood; and international outposts.
Five Guys
This is one of the favourite burger chains from the US, and in recent years they've established a number of outlets in London.
Five Guys is a slick operation — a simple fit out with a strong visual design, and a veritable army of red-clad staff working furiously in the busy, open kitchen.
This isn't the best burger I've ever had — it's a bit dry and lacking in flavour, and the fries could be better.
There are better burger joints out there.
Numerous locations across London, including: Charing Cross; Covent Garden; Ealing; Islington; King's Cross; Kingston; Oxford Circus; Putney; The O2; Uxbridge; Westfield London; Wimbledon.
Haché Burgers
A relatively upmarket chain of burger joints.
Comfortable seating, seductive lighting, cool music — this is a burger restaurant for when you want to relax, take your time, and enjoy your burger while catching up with friends after a long day in the office. You might even bring a date here – it's that kind of place.
Dinner at Haché Burgers isn't going to be the most exciting night of your life, but it's a good place to get a burger.
Locations include: Balham; Camden; Chelsea; Clapham; and Shoreditch.
Honest Burgers
Honest Burgers began life as a small outlet within the Brixton Village precinct. It was instantly popular – people would queue for a table, they became experts at running a system where you could put your name down for a table and they'd then text you when a table became available for you. For a burger joint. Let me repeat that, people were putting their name down and queuing for a burger joint.
The secret of course is that Honest Burgers are serving up great burgers. Nothing fancy, just good food that tastes great. Also, the rosemary chips that they serve are a revelation.
Locations include: Brixton; Soho; Camden; Portobello; King's Cross; Oxford Circus; Tooting; Liverpool Street; Clapham; Old Street; Peckham; Covent Garden; Bank; Warren Street; South Kensington; Hammersmith.
Meat Liquor
Meat Liquour's first opening was in a big space behind Selfridges – it was almost more of a nightclub than a burger joint. A long queue, a fierce door bitch, dark and subdued lighting, and music so loud that you couldn't hear what your friends were saying from across the table.
They've varied their concept in successive outlets that they've opened, but the general theme that they're going for is loud, boisterous, and cool. This is giving the basic burger joint a bit of an edge and it really works.
Plus the food is really good, which obviously helps.
Locations include: Behind Selfridges off Bond Street; Covent Garden; Hoxton; Brixton; Islington; as well as locations beyond London.
Red's True Barbecue
This is a chain restaurant with locations across the UK, including London.
Red's True Barbecue is southern American-style barbecue and smoking cooking, a total meat-fest.
The food's okay, but it's bit too themed for my liking – best suited to families with children.
Shake Shack
I'm a bit underwhelmed by the whole experience at Shake Shack.
On a recent visit visit to their Tottenham Court Road outlet, the service was on autopilot, and the whole place lacked any energy or sense of excitement. However the burger turned out better than I was expecting. It was moist and tasty.
Locations in Covent Garden; Stratford; Tottenham Court Road; and beyond the M25.
Tommi's Burger Joint
The man behind Tommi's Burger Joint is Tomas Andres Tomason who built a food and restaurant empire in Iceland in the 1980s (he started with Tomma-Burger). His business interests evolved over time, but he eventually came back to burgers with Tommi's Burger Joint – with numerous outlets in Reykjavik, Berlin, Copenhagen, and three in London.
Great burgers, and great music. Hard to beat.
Locations in Thayer Street W1; Berwick Street W1; and Kings Road SW3.
list
restaurants
travel