State by State
Where to Eat Instead of Loveless Cafe
The Best Soul Food in Nashville, TN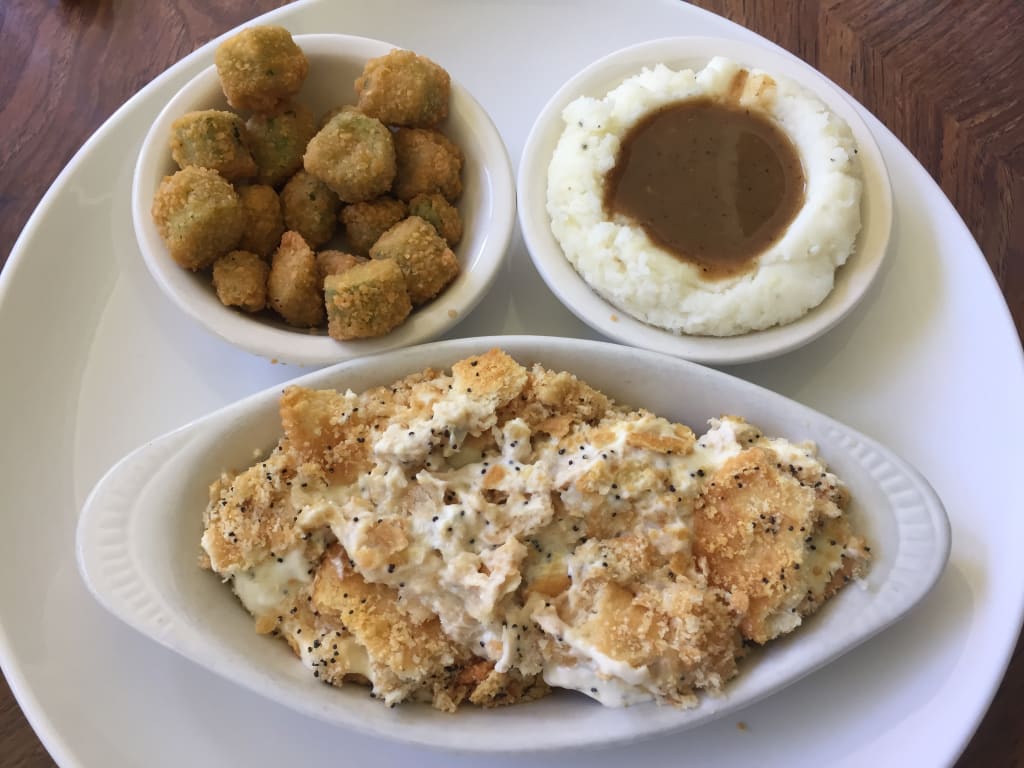 Loveless Cafe has been a staple of the Nashville community and what I like to call the world wide community of soul food lovers, or the WWCOFS for short. Many people know this genre of food as soul food, meat and three, southern, or even comfort food. As a native of Nashville, I have been coming to Loveless since before I was born. For a while all the hype was true, Loveless was the best place to go if you want real southern food. However, more than just management changed years ago, and it hasn't been able to restore the former quality that everyone from this town remembers. Now Loveless is busier than they ever have been and the food isn't even half as good. Now, this next piece of information isn't something to go spreading around to everyone you know visiting or living in Nashville. The reason this place is special is because there aren't herds of people being bussed in to wait 45 minutes in line for cheese grits slathered in a stack of Kraft American singles to the point you feel like you're drinking processed cheese whiz with a sprinkle of grits. You won't feel like you are inside a chain restaurant owned by Opryland. There isn't anyone trying to sell you merchandise while you are cooped up in the waiting area trying to decide whether or not you want to wait any longer for this food.
Where you want to go instead of Loveless is a magical place on Old Hillsboro road right outside of the Nashville city limits that goes by the name Barbara's Home Cooking. If you have been to Loveless and you first arrive at Barbaras, you will be wondering where the line is? Well, I have literally never seen a line there and they have open seating. Once you walk into this home turned restaurant, the lovely women who run the place will greet you with authentic South African accents and the warmest, densest, fluffiest, roll that has ever melted in your mouth. The menu is written on a chalkboard on the wall and almost never changes. The benefit to not having tons of options is that they are able to make everything as fresh as possible. What you must try when you go to Barbara's:
Fried Chicken Tenders or Plate
Hands down the best fried chicken on the planet, literally the best, and don't say Bolton's, or Hattie B's, or Princes comes close, because all that tells me is you haven't been to Barbara's yet, so you are uninformed and cannot possibly make an accurate decision.
Poppyseed Chicken
Fresh baked chicken, cheese, and Ritz cracker casserole that will shatter any preconceived notions about casseroles you might have had.
Mashed Potatoes and Gravy
Don't tell your grandma, but these will beat any homemade mashed potato recipe you have tried; also the constantly rotating of the different flavors of gravy makes each mashed potato journey unique.
Fried Okra
Hand battered and fried veggie goodness, a true southern tradition that meets every expectation one might have for deep fried okra goodness.
Pork Chop
Should be called the country fried pork chop, a classic take on the country fry but these ladies are able to bypass the usually chewier meat people create when country frying and instead make a melt in your mouth chop with a crunchy layer that contains it all.
Mac And Cheese
It's fucking mac and cheese, you know what's up.