Where Do You Find the Best Pizza In London?
It's one of the world's most-loved foods, but so often we settle for cheap take-aways that almost don't deserve to be called pizza. Here's some quality options for pizza-lovers in London.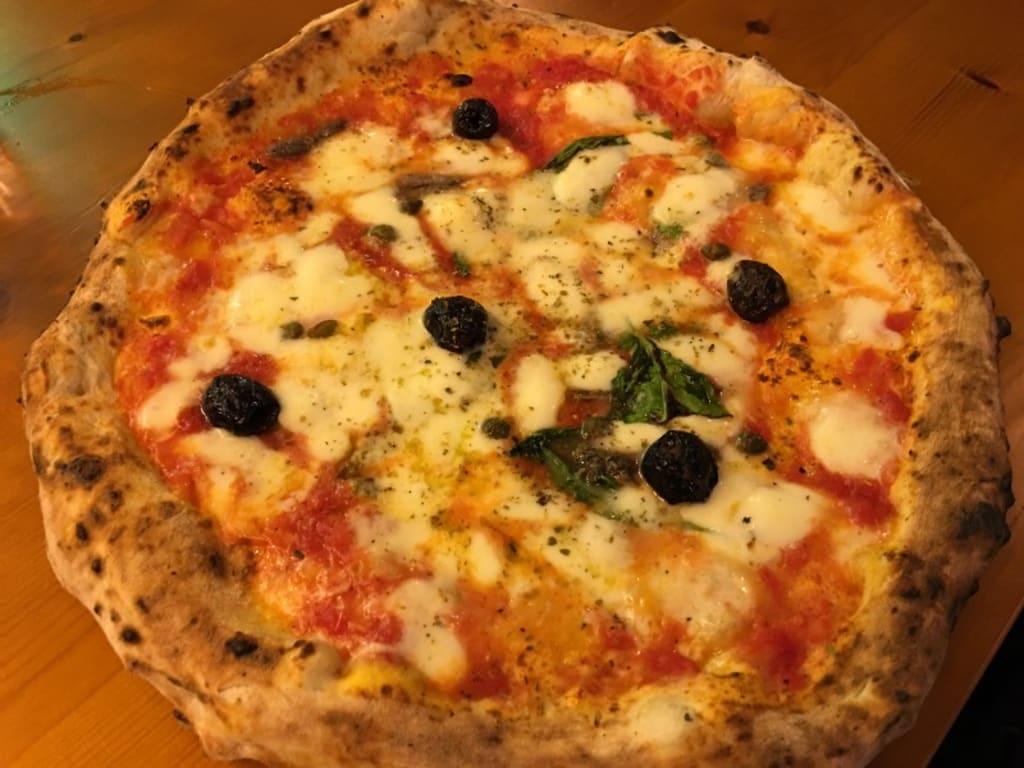 Franco Manca
Franco Manca is a chain of pizza restaurants in London – at last count they had at least 25 outlets.
This is quality pizza, using fresh ingredients, and served up at an affordable price.
I often succumb to their Bermondsey Street branch — a bright, modern space; friendly and efficient staff; and top-drawer pizza.
One of the strengths of this place is that it keeps everything fairly simple. There's six pizzas to choose from on the menu, plus a couple of specials on the board. You can choose to add extras, such as anchovies (always!).
They also make a mean chilli oil — I can't seem to eat pizza anymore without drizzling a bit of chilli oil over everything.
This is quality pizza and reasonably priced.
Gourmet Pizza Company – Gabriel's Wharf, Southbank
I've eaten here a couple of times. It's always busy and the service is friendly and efficient.
It's the South Bank location that makes this so popular – always busy on weekends and on warm evenings.
If you're on a date and wandering along the river through the South Bank precinct, chances are you'll end up here for a relaxed kind of meal.
The pizzas aren't particularly inspiring, but they're okay.
Mamma Dough
This pizza joint used to part of the Sodo Pizza business, but in recent years (due to a management rearrangement) they have split the business with Sodo remaining north of the river and Mamma Dough taking the south.
Mamma Dough outlets can be found in Honor Oak Park, Brixton, and Peckham.
I'm often at the Honor Oak Park branch — a modern, attractive, open space with good lighting and great pizza.
Mamma Dough is always busy and reservations are pretty much essential as most walk-ins walk away disappointed or have to opt for take-away.
They do a great chilli oil, so bonus points for that.
Pizza East — Shoreditch
Part of the Soho House group, and located on the corner of the Tea building (opposite Shoreditch station) that is also the location for Shoreditch House, Pizza East is always busy and always good.
An industrial-style fit-out, low lighting that makes everyone look attractive, and really, really good pizzas.
There are other things on the menu, but the reason you come here is if you feel like some solid pizza baked in a wood-fired oven.
Service is friendly and efficient.
Great cocktails too – this is the perfect place to kick-start a night out in East London.
Pizza Express
This was probably the first upmarket chain of pizza restaurants in London, and it's still going strong with a huge number of outlets across London.
It's all gone a bit corporate, so while the pizzas are still pretty reliably good, I always find the experience of eating in a Pizza Express outlet to be a bit soul-less and depressing.
Generally their restaurants are clean and modern, the service is pretty much always pleasant and efficient, and the pizza is decent enough.
I think the problem is that it could be anywhere in the world, and doesn't in any way feel like a fun or cool place to work, eat, or spend any sort of time.
Pizza Pilgrims
Pizza Pilgrims is a small chain of restaurants, with a number of outlets across London. Locations include the City, Covent Garden, Exmouth Market, Carnaby, and Soho.
There's a small selection of pizza options to choose from on the menu, nothing fancy — just really good pizza.
I've eaten at the Covent Garden branch (which was okay, but not amazing); and the Exmouth Market branch which was a better outfit.
Sodo Pizza
There's a couple of outlets of this small chain — my favourite is in Hoxton, top drawer pizza hidden inside a pub. They've also got a presence in Clapton, and Walthamstow.
It's not complicated, but what Sodo Pizza are getting right is serving up fresh and tasty sourdough pizza.
This is exactly the kind of pizza place that you want in your neighbourhood.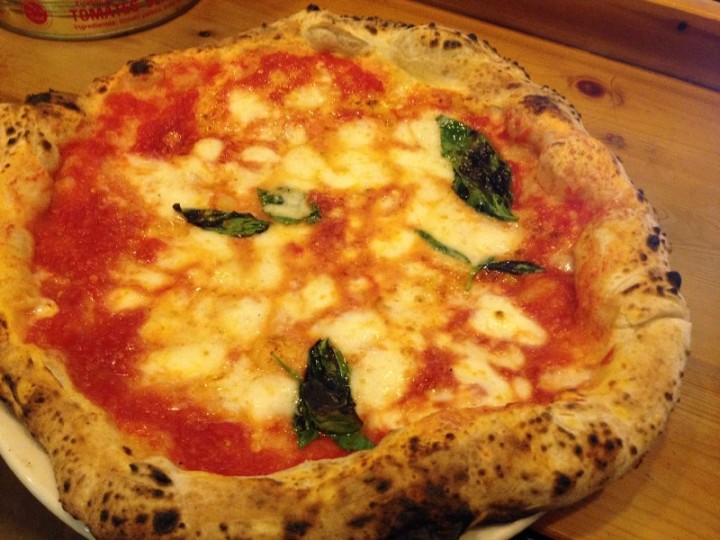 list
restaurants
travel