WHAT WILL FOOD DELIVERY LOOK LIKE IN THE POST-CORONAVIRUS ERA?
Food Delivery Services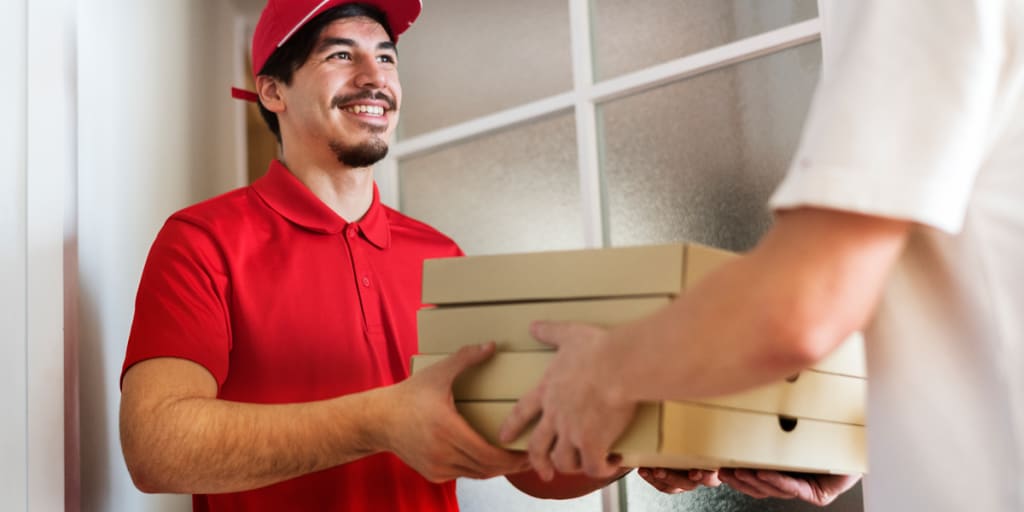 food delivery
The coronavirus has not yet left us. While everyone misses dine-ins, food delivery has become a new favourite. Using a mobile food ordering app, customers can eat whatever they want within the comfort of their homes. They can look for the restaurants around them and filter their search based on various criteria. Their popularity is now on a sharp increase because of the safety they offer. 2020 has also introduced the world to the concept of contactless dine-ins. Thus, it is very logical to think about what the future of food delivery post-coronavirus will look like.
2020 was an epic year for food delivery and takeaway. When the pandemic struck the entire world, the hospitality industry saw a nightmare. It was completely unexpected but a mobile food ordering app and home delivery were all that was needed to help foodies and restaurants overcome this challenge.
Now, COVID-19 is still present among us. But the restrictions put by the government on restaurants have loosened up a lot. So, what will food delivery look like in the post-coronavirus era? Here are some points to give you an insight on the same.
It is here to stay
First of all, it is very important to acknowledge the fact that food delivery will continue to be the preferred option by customers. This will undoubtedly be the case till the virus comes to an end and even after that. So, every restaurant should stay prepared.
Get family meals in kits
The current demand has led to the introduction of large family meals delivered in kits. People do not have the time to prepare family meals and dine-ins are not considered as safe as before. So, starting the bulk food delivery services at affordable prices is a great idea.
Increasing demands for desserts
This should not come as a surprise that everyone has craved their favourite desserts during the lockdown. People definitely would like their sweet treats delivered. So, home delivery of everything including cakes, pastries, and other side dishes will be a part of the post-covid era.
Increasing contactless experiences
A mobile food ordering app is the go-to option when it comes to deliveries. During COVID-19, most of the apps started the contactless delivery feature where the delivery personnel places your order outside your doorstep and waits at a safe distance until you come out and pick it up. This is a great way to control the spread of the virus.
Grocery and wholesale needs
It is not about getting food delivered anymore. People would love to enjoy a comfortable experience. They want everything to be in the palm of their hands. So, ordering groceries and daily necessities via online apps will be the future. Even the people who would like to cook themselves but are scared to step out would love shopping for ingredients online.
Ghost kitchens will flourish
Ghost kitchens are delivery-only kitchens that do not serve any other customers. When people look for tasty delights around them, they are sure to come across such businesses while browsing. An increase in food delivery is giving them a chance to compete in the hospitality market and increase their revenue.
Vocal for local
COVID-19 has hit every industry equally and customers love businesses that are empathetic towards others. They are showering lots of support for restaurants that are supporting small local businesses. Honestly, it wouldn't hurt if you source your supplies from local vendors. You'll be able to strike good deals easily.
That is it! With the increase in the popularity of mobile food ordering app, home delivery is also all set to go up.