What's The Deal, Dill?
Egypt's "Soothing Medicine" ...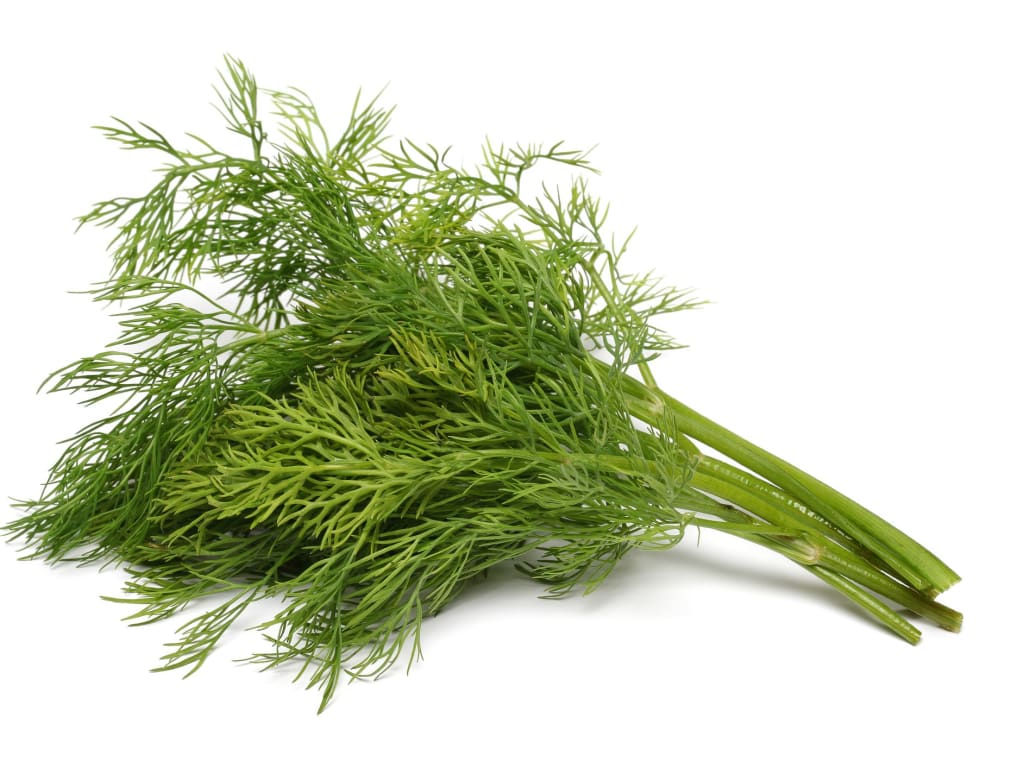 Photo credit: The Spruce Eats
Dill wasn't a staple in my spice pantry until a year ago. Growing up, we didn't use dill in a lot of food dishes. My mother prepared very basic meals, matching her thought process for delicious and flavorful meals.
It was when I was working a kitchen internship while in college I stumbled across the use of dill in Hollandaise sauce for our crab cake and steak dinner - also known as 'surf and turf'.
Also known as Anethum graveolens, the aromatic herb has slim stems with soft leaves and oval seeds. Dill has similar leaves as fennel. It was when I began using dill in my kitchen lab I discovered dill has grassy elements with a light citrus flavor.
The intriguing herb is native to the Mediterrenean and southern Russia.
Dill is an herb found in European and Asian cuisines. You can find dill to be part of the celery family related to parsley, cumin, and bay leaves.
Dill was used in traditional Asian and Ayurvedic medicine for purposes like cough, sleep disorders, loss of appetite, and gastrointestinal disorders.
The versatile herb was known in Greek and Roman times culture, doubling as a spice and medicine.
Beknownst to me, explore and read the amazing health benefits the long-lasting herb contains!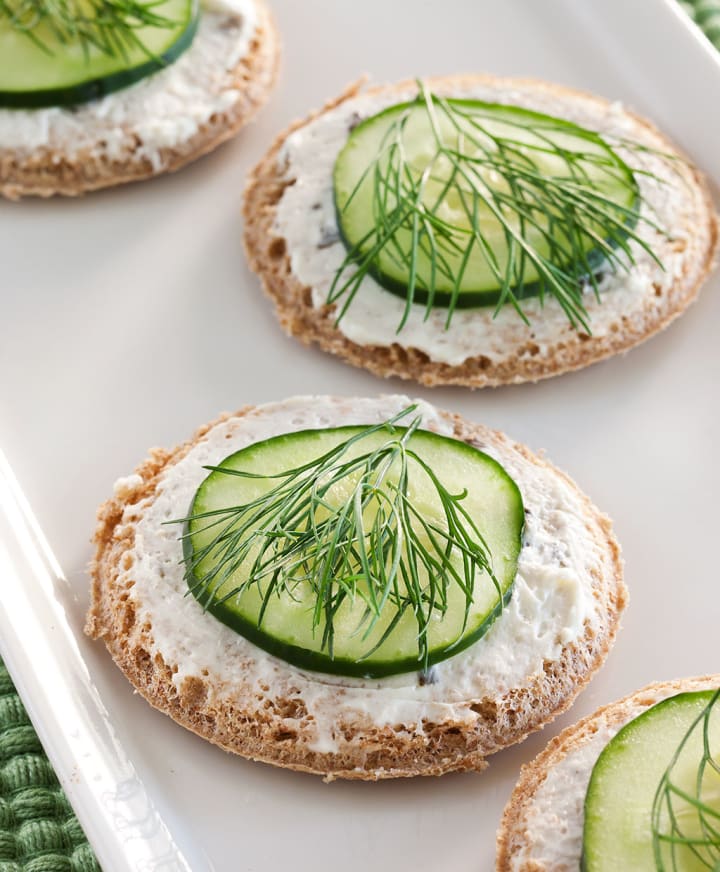 Dill is packed with antioxidants!
I was amazed to discover that dill weed is packed with many nutrients our body needs.
Antioxidants help reduce cardiovascular system, like strokes and heart disease, and forms of cancer.
Dill weed has many micronutrients.
Dill contains flavonoids, terpenoids, and tannins. Flavonoids are antioxidants that reduce the risks of heart disease, stroke, and good for brain health. Flavonoids found in dill weed can protect heart health.
Terpenoids are antioxidant compounds and essential oils help reduce the risks of diseases regarding the heart, liver, and brain. Tannins have antioxidant and antimicrobial properties.
The versatile herb is a good source for Vitamin A, Vitamin C, and manganese. Vitamin A is essential for a positive vision and immunity development. Vitamin C is vital for bone development metabolism and cell recoveries, like scarring and free radicals. Manganese is good for brain function, nervous system, and metabolism.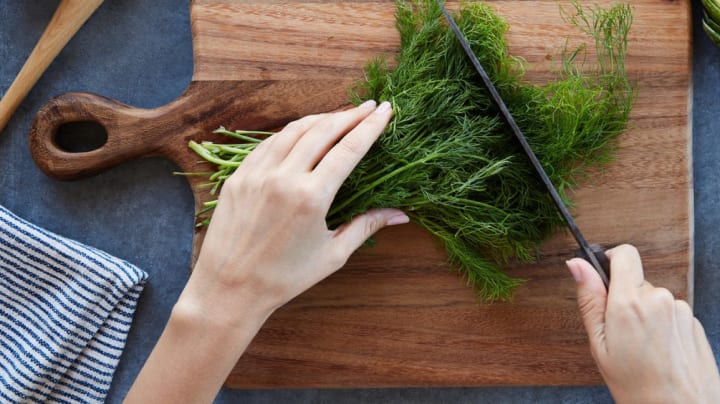 Dill weed helps in various other ways!!!
My ancestors always say "The more you know, the better you'll be."
As I researched dill seeds and dill weed, I discovered has anti-cancer and anti-convulsant properties.
Dill contains anti-cancer properties called monoterpenes and d-limonene. Monoterpenes are within the category of plant compounds, terpenes.
According to Healthline, terpenes are considered to be packed with anti-viral, anti-fungal, and anti-inflammatory properties. Studies show dill weed and dill seeds could prevent lung, breast, and colon cancer.
Studies at the Department of Biostatics and Demography at Khon Kaen University in Thailand suggested consuming dill can relieve discomfort and pain related to menstrual cramps.
Another study recorded in the American Journal of Therapeutics suggested the anti-depressant and analgesic properties of dill weed.
Third world countries used herbs, such as dill, resolve issues regarding unpredicted and sudden seizures.
Studies published in the Malaysian Journal of Medical Sciences states the extract from dill leaves could be effective against convulsions and epilepsy.
This is how I add dill weed into my diet lifestyle...
I'm in the beginning stages of using dill weed and dill seeds in my food dishes. I like to use dill with my poached salmon or in my sauces for my gyros.
I like to use Stella Bistro Foods Zesty Ranch Sultry Spice in my sauces and food dishes. I enjoy the balance of zesty spices and herbs, such as dill and basil. Stella Bistro Foods Zesty Ranch Sultry Spice is versatile because I can use it in my dry batters for my pan and oven-fried proteins. I enjoy mixed veggies with Stella Bistro Foods Zesty Ranch Sultry Spice and sweet cream butter.
Did I mention Stella Bistro Foods Zesty Ranch Sultry Spice is a great element for garlic and herb butter?
Whether you have a green thumb to plant and grow the medicinal herb or a food connoisseur wanting to try a new herb, dill weed can bring a surprising element to your kitchen table!