What our Gardens Should Look Like After 2020
If the coronavirus crisis teaches us anything, it's the need to become more self-sufficient.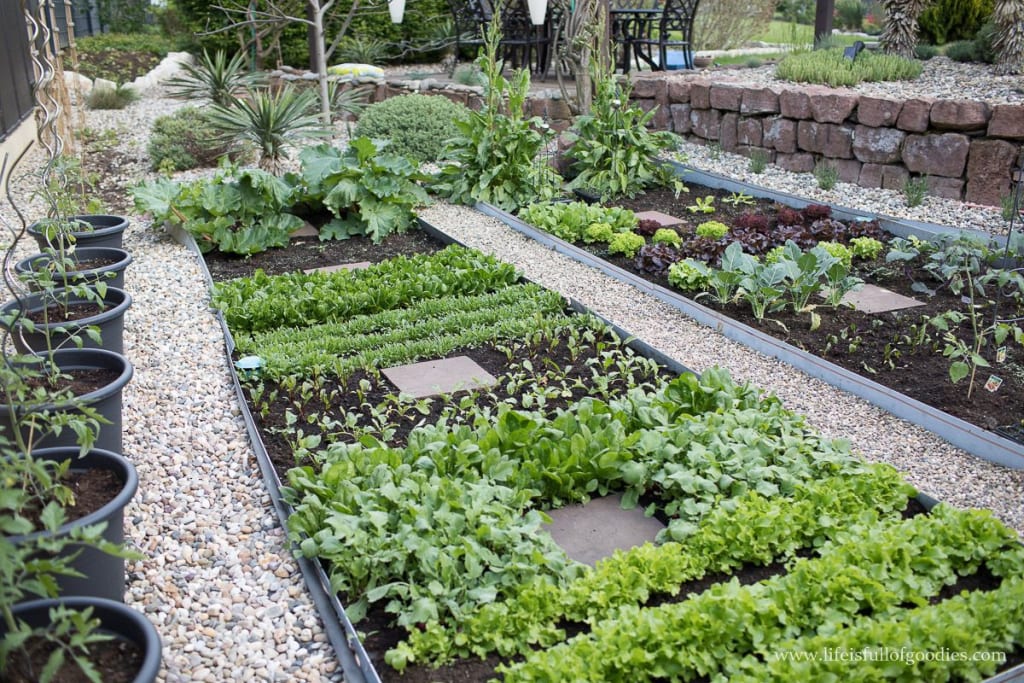 While we couldn't have foreseen the exact circumstances that led to the current breakdown of society as we know it, I guess we all have been warned that this type of disaster could happen at any time.
As the supermarkets are stripped bare by panic buying, and the future being very uncertain at the moment, if the coronavirus crisis teaches us anything, it's the need to become more self-sufficient. One of the areas where we can do this is to use our gardens to grow our own food.
For me, this isn't a novel idea. While I grew up in a town, I spent my holidays with my Grandma on her smallholding in the English countryside. She was a woman of the land. Even then, she was on the verge of becoming a relic of the past. Yet her old-fashioned, self-sustaining ways of growing her own fruit and vegetables would serve us all well now.
In 2011, I moved to the Alpujarra region of Andalucia in Spain. The hillsides and valleys of the Alpujarras are fertile where anything and everything grows. Many people move to this region to buy a farmhouse and land, to live a self-sufficient life, and grow their own food. For this reason, an abundance of fruit and vegetables are available all year round.
Farmer's Markets weren't a luxury for the better off, they were part of the very fabric of life. A place for the inhabitants to met their neighbours and friends for a good catch up while they stocked up on produce for the week ahead.
Over the last eight years, I have lived all over Spain, travelled extensively around Morocco, and now live in Northern Portugal. In every place that I have lived and everywhere that I have travelled through, I have seen people making use of all the available space they have. They grow their own food and take care of themselves.
Indeed, on my walk this morning, in the first ten minutes, I counted 36 food gardens growing everything from orange and lemons, cabbages and carrots. It's a wonderful thing to see.
If you don't have a garden, you could consider growing in pots, inside or outside your home. I read an article this morning where a woman grows lettuce in plastic containers filled with water from the remains of one she had previously eaten. She doesn't even buy seeds. There are many ways to begin and every small step helps.
Another reason to consider growing your own food is the cost. I'm vegan and I receive many messages from people in the UK and USA complaining that the price of fruit and vegetables is so high, which stops them from beginning a vegan lifestyle. While the cost in my part of the world is incredibly low, probably because so much is grown, by growing your own food, you'll save yourself money in the long run.
While it's a little late for us to prepare for this crisis, it's never too late to sow the seeds and plant a food garden, not only to provide ourselves with delicious home-grown food and enjoy the fruits of our labour, but to ensure that we are as sufficient as possible in the event of a future crisis.
Indeed, I have a plan to become as self-sufficient as possible, once I find the place I want to plant my feet in the ground.
While I'm not self-sufficient at the moment or growing my own, I know that I will be using my time well, especially during the shutdown, to research the ways that I can work towards becoming more self-sufficient in the future. There are many wonderful people on the internet waiting to share their expertise with you, if you are willing to consider the idea.
So, once the coronavirus crisis is over, let's hope we see a change in how we take care of ourselves. Let's dig up our lawns, work our magic on the earth below, and see what food we can provide for ourselves.
In the meantime, do what you can with what you have, you never know what you might grow.
If you enjoyed my musings, come visit me at my website Samantha Wilson or follow on Facebook or Instagram.