What is Cookie Con
Cookie con facts, sugar cookie tips, and recipe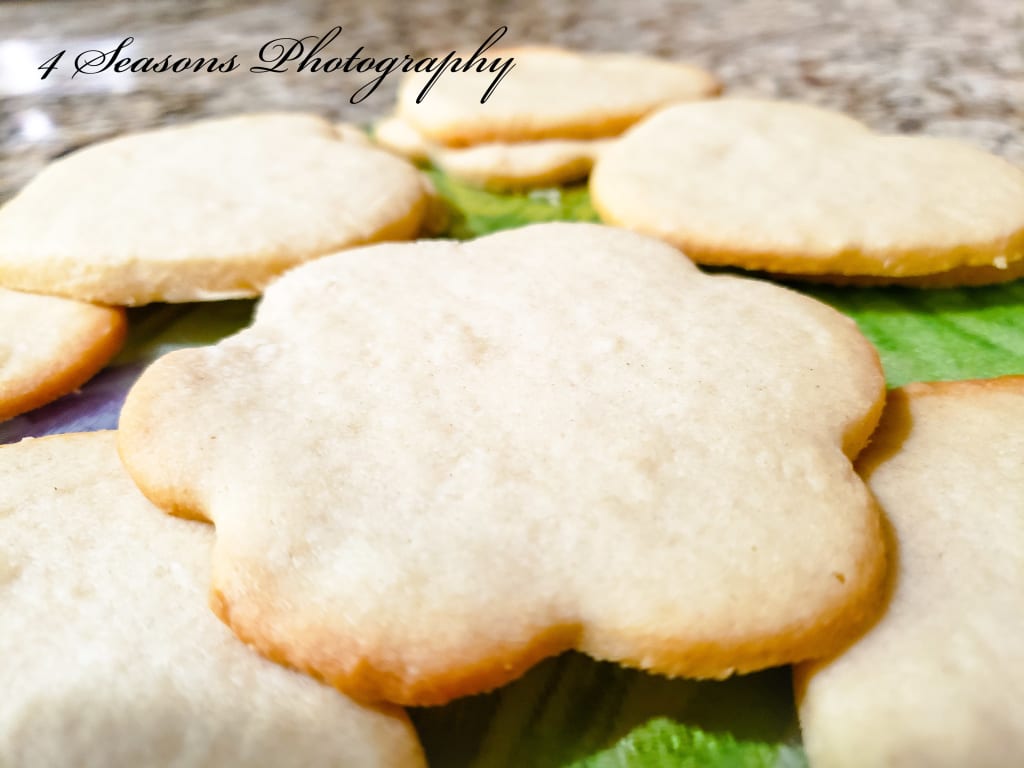 Sugar cookies
What is Cookie Con?
Allow me to start by saying that there are two Cookie Con events and locations available for you to attend this year. The first event is September 1 through the 4th in Orlando, Florida. The second event is October 6 through the 9th in Dallas, Texas.
Cookie Con is a gathering of professional cookiers and upcoming cookiers to learn, show, and grow. Cookiers will meet other cookiers, show off their skills, learn new skills, and most importantly, have fun!
Be prepared to learn from instructors and other cookiers as well as inspire others with your ideas and skills. There is no better time than now to be inspired, with the fall and Holidays quickly approaching.
There will be vendors all set up with new products that you may absolutely have to have to take back home with you.
Cookie artists from all across the world attend Cookie Con. Chances are you will make new friends at either of the fantastic events this year.
Cookie Con offers core classes, electives, and add-on workshops that are available for each attendee. Core classes and two elective classes are available with your attendee ticket. Add-on workshops can be additionally purchased.
Cookie Con tickets are $399 each and can be purchased directly from their website. https://www.cookiecon.net/ticket.php
Check out these tips for constructing the perfect sugar cookie:
Room temperature eggs: Allows for even distribution in the dough
Use pure extracts: Good, quality extracts add the best flavor
Sift the flour: Use a whisk to sift your flour. This adds air to the flour for a more tender cookie.
Chill the dough: This will allow for less spreading while baking.
Do not overmix the dough: Overmixing will cause a tough cookie.
Rolling the dough in flour: Do not add too much extra flour when rolling out the dough. Adding too much flour when rolling will create a tough cookie. Rather than use extra flour to roll out the dough, try rolling between two sheets of parchment paper.
No overbaking: Sugar cookies should not be brown in color. Bake until just golden.
Extra sugar cookie tips:
The thickness of the cookie: If you roll the dough 1/4 of an inch thick, it will provide a sturdy cookie. If you opt for 1/8 of an inch thick, it will provide a delicate and fragile cookie.
Utilize all the dough: Get as many cookies out of each rollout as possible. This way, you do not have to collect the scraps and re-roll as many times.
I am a fan of Alton Brown on the Food Network. Here is his recipe for sugar cookies:
Sugar Cookie Recipe
3 cups all-purpose flour
3/4 teaspoon baking powder
1/4 teaspoon salt
1 cup unsalted butter, softened
1 cup sugar
1 egg, beaten
1 tablespoon milk
Powdered sugar, for rolling out dough
Sift together flour, baking powder, and salt. Set aside. Place butter and sugar in large bowl of electric stand mixer and beat until light in color. Add egg and milk and beat to combine. Put mixer on low speed, gradually add flour, and beat until mixture pulls away from the side of the bowl. Divide the dough in half, wrap in waxed paper, and refrigerate for 2 hours.
Preheat oven to 375 degrees F.
Sprinkle surface where you will roll out dough with powdered sugar. Remove 1 wrapped pack of dough from refrigerator at a time, sprinkle rolling pin with powdered sugar, and roll out dough to 1/4-inch thick. Move the dough around and check underneath frequently to make sure it is not sticking. If dough has warmed during rolling, place cold cookie sheet on top for 10 minutes to chill. Cut into desired shape, place at least 1-inch apart on greased baking sheet, parchment, or silicone baking mat, and bake for 7 to 9 minutes or until cookies are just beginning to turn brown around the edges, rotating cookie sheet halfway through baking time. Let sit on baking sheet for 2 minutes after removal from oven and then move to complete cooling on wire rack. Serve as is or ice as desired. Store in airtight container for up to 1 week.
About the Creator
I am an author, blogger, foodie / baker, copy editor, photographer, and social media manager. When I am not writing I enjoy running, watching the Food Network, sleeping, coffee, chocolate, and hugs.
You can find my books on Amazon!
Reader insights
Be the first to share your insights about this piece.
Add your insights