Frosting vs. Icing
Learn about the different types of frostings and icings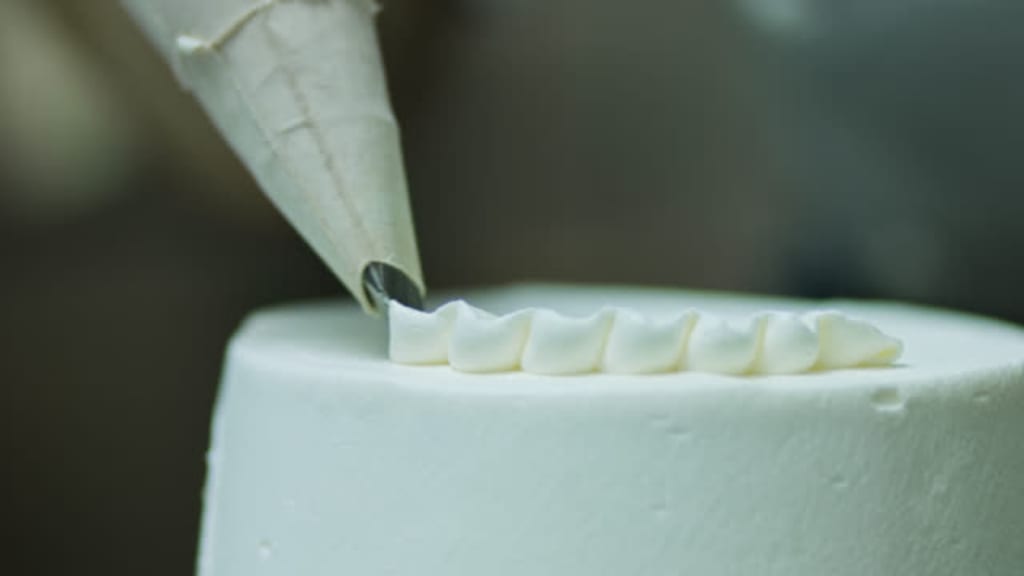 Frosting vs. Icing
Frosting vs. Icing
There are distinct differences between frosting and icing. Frosting is typically thick and spreadable. Frostings are used to coat cakes and top cupcakes. They can also be used as the filling to sandwich cookies.
Icing is usually thin and is drizzled onto baked goods, and will harden when it cools.
Both are important to commercial and home bakeries.
Let's take a look at several different types of frostings:
Buttercream Frosting
The main ingredient of buttercream frosting is, you guessed it, butter. This is the most common type of frosting. It is also called American buttercream.
Very Sweet
Thick and creamy
Easy to prepare
Swiss Meringue Buttercream
You may have heard this referred to as Swiss buttercream. This frosting has a more subtle flavor and is easy to pipe.
Milk and buttery sweetness
Smooth and creamy
Medium difficulty to prepare
Italian Meringue Buttercream
You may have heard this called Italian buttercream. It is less prone to melting than other frostings.
Mild buttery sweetness
Highly stable
Creamy and silky
Difficult to prepare
French Buttercream
This frosting is rich but is not a true meringue because it uses egg yolks as opposed to egg whites.
Rich and buttery, similar to custard
Thick and silky
It does not hold shape well
Difficult to prepare
German Buttercream
This frosting type is rare but can be a great option if you are looking for a change.
Slightly rich and custard-like in texture
Creamy and airy
Medium difficulty to prepare
Cream Cheese Frosting
Cream cheese frosting has a tang that other frostings do not have. It is a beaten buttercream, but most of the fat comes from cheese as opposed to butter.
Tangy and sweet
Thick and creamy
Easy to prepare
Whipped Cream Frosting
Have you heard of Chantilly cream frosting? It is another name for whipped cream frosting. This frosting is made minutes before it is served, and it is light and airy compared to other thicker frostings.
Milk flavor
Light and airy
Soft and can easily collapse
Medium difficulty to prepare
Seven-Minute Frosting
This frosting takes seven minutes to prepare! So, you can make it in a flash. There is no butter in a seven-minute frosting, and it has a consistency similar to a meringue.
Marshmallow-like consistency
Sweet
Light and airy
Medium difficulty to prepare
Ganache
Ganache is a cross between am icing and frosting. It is used as a coating for desserts. Please take a look at my article about ganache.
Rich, sweet, and chocolatey
Creamy and thick
Easy to prepare
Fudgy Frosting
This frosting is ideal for filling cakes or cupcakes.
Rich and sweet
Creamy and pipeable
Easy to prepare
Fondant
Fondant provides a smooth look when decorating cakes. There are three types of fondant: rolled, marshmallow, and poured.
Sugary and sweet
Smooth
Hard to prepare
Ermine Buttercream
You may have heard this referred to as flour buttercream. It is the least recognized of all the frosting types. It is a beaten butter frosting and is usually used in packaged baked goods. It is an eggless alternative.
Mild sweetness
Silky
Medium difficulty to prepare
Icing is made from icing sugar and liquid, usually water or milk. It is thinner than frosting but not as thin as a glaze. Icing has a nice shine and can be drizzled or spread.
I like to use icing over my sweetbreads, shortbread squares, and cookies.
Cinnamon icing
1 cup powdered sugar
1 tsp vanilla (optional)
1 tsp cinnamon
milk or water
Combine sugar, cinnamon, and vanilla into a bowl.
Add liquid until a soft glaze forms (the consistency of Elmer's glue)
Drizzle over top of the baked scones.
TIP: You can omit the cinnamon and vanilla and use lemon juice as the liquid for lemon icing.
About the Creator
I am an author, blogger, foodie / baker, copy editor, photographer, and social media manager. When I am not writing I enjoy running, watching the Food Network, sleeping, coffee, chocolate, and hugs.
You can find my books on Amazon!
Reader insights
Be the first to share your insights about this piece.
Add your insights