Vegan Puerto Rican Sofrito
The recipe you need to bring all your meals to life!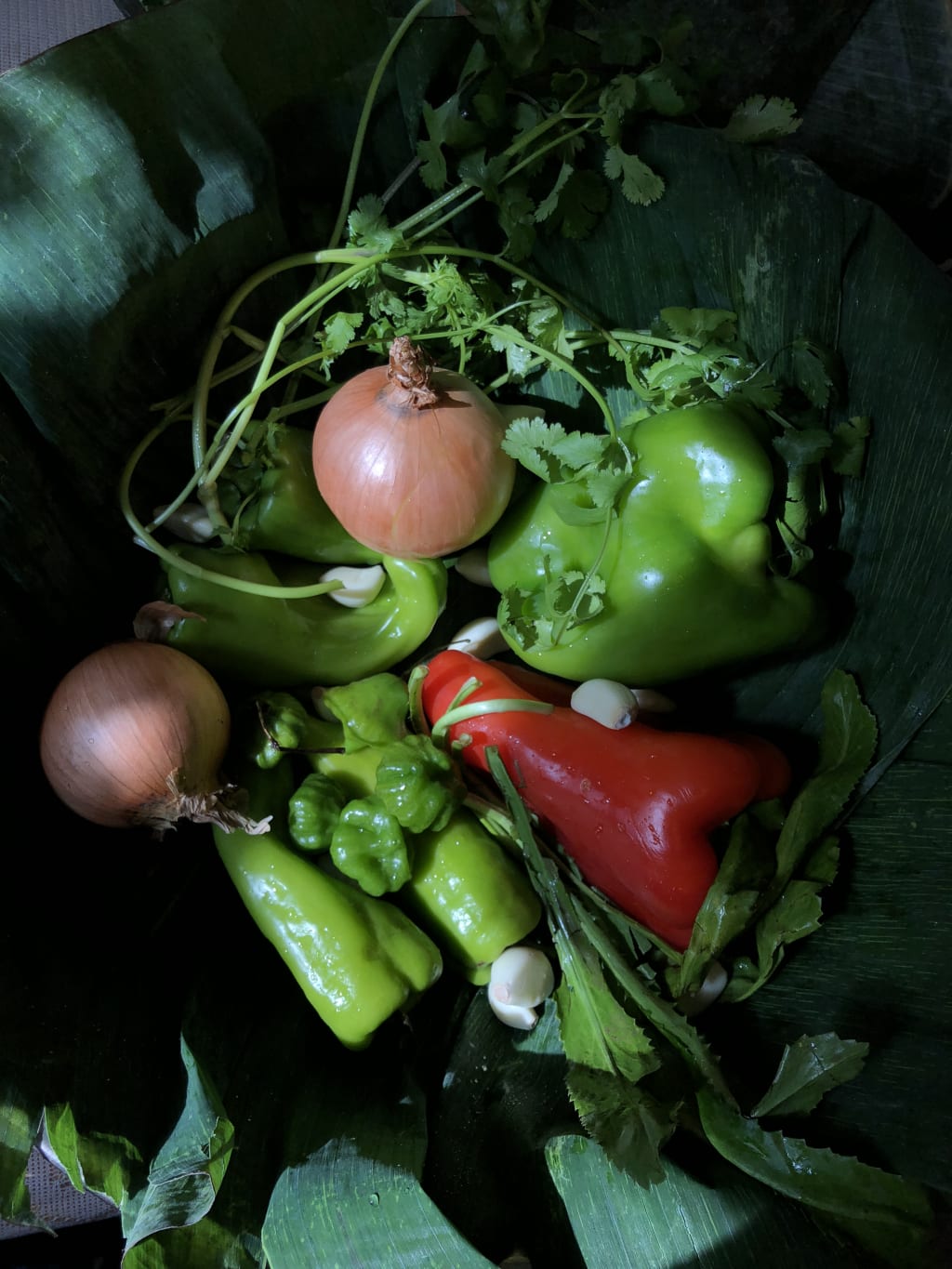 Sofrito Ingredients
As soon as I walk into my grandma's house, a delicious aroma hits me and suddenly I'm floating to her kitchen. Her food always had a special taste that instantly brought me comfort. Beyond a sprinkle of love, the ingredient that gave her meals that signature flair was her sofrito.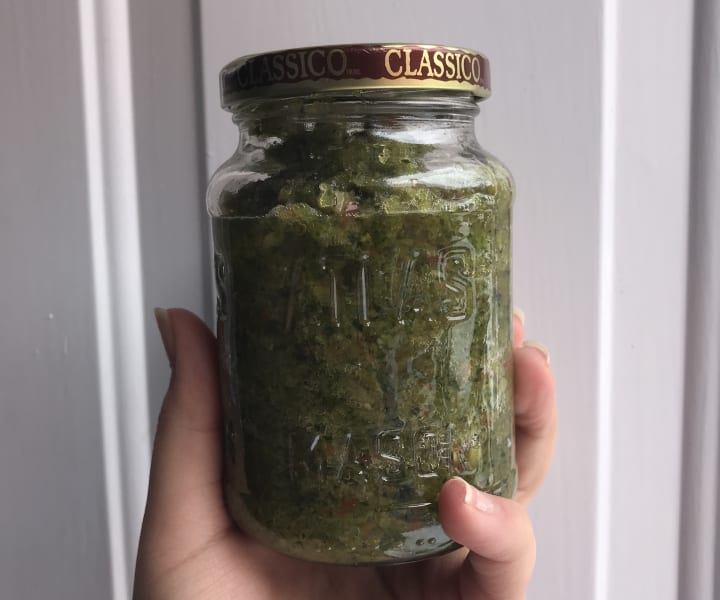 Sofrito is a mixture of vegetables and herbs that are blended together to create a salsa-like consistency used to season all kinds of foods. Everyone has their own special sofrito mixture, some have recipes passed down from generation to generation. This recipe, however, started with my grandma. After experimenting with this recipe over and over, she finally arrived at this mixture.
Using a combination of different peppers and herbs, this sofrito elevates your recipes by providing a savory taste that compliments most savory dishes. This has to be one of the easiest recipes out there because of the few steps and the availability of products. I usually go to my local fruit and vegetable stand to get everything I need.
In essence, this recipe is fairly easy to make, requiring only chopping, cleaning and blending some vegetables together. In my family, we usually get together to make sofrito, especially when we expect to make a large batch. For this recipe, you will be perfectly fine doing this on your own!
Ingredients
3 Italian green pepper s
1 red bell pepper
1 green bell pepper
10 pieces or one small package of ajicito (sweet)
~20 cloves or one small container of peeled garlic
1 bunch of cilantro
~10 leaves or 1 bunch of recao (aka cilantro)
2 whole yellow onion
Instructions
This recipe makes about 48oz
Step 1: Start by rinsing the Italian peppers, cilantro, red and green bell pepper under cold water.
Step 2: Next, cut and clean the peppers, removing all seeds. Make sure the pieces are small enough to fit in the mouth of your food processor or blender.
Step 3: Next, cut and clean the ajicito. Please be aware that cutting into the ajicito will release a strong smell that may irritate your throat and make you cough. To reduce this effect, cut and clean under running water.
Step 4: Next, peel and cut onions. You can leave the onion in large chunks, just be sure that it will fit in the mouth of your food processor or blender.
Step 5: Next, blend all the ingredient together. There's no set method to this. I recommend mixing up the ingredients in batches since not all the ingredients will fit in your blender or good processor at once. For example, one batch might be a few garlic cloves, ajicito, and green peppers. The next one might be onion, recao, and cilantro. After each batch, empty the sofrito into a big bowl until all the ingredients are blended.
Storage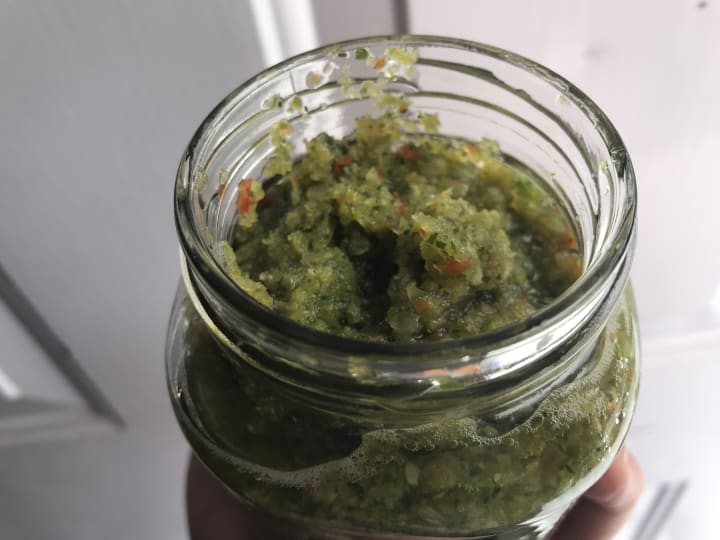 Store your sofrito in plastic jars, leaving a half inch of space for the sofrito to expand during defrosting.
These jars will last for a long time as long as you keep them frozen!
When you know you're going to use the sofrito, put it in the fridge to defrost a day in advance. After defrosting, you can use it for one to two weeks or until it becomes noticeably brown.
Now that you've got your sofrito, the skies the limit! Always be sure to cook your sofrito before consumption. I usually cook it by heating up some oil and frying it until it turns to a lighter green color. Sofrito tastes great in my recipes which you can find on my vocal.media page and really anything savory! For a more intimate look into this process, check out the video below.