Vegan at Anime NYC
Plant-Based Finds at NYC's Favorite Anime Convention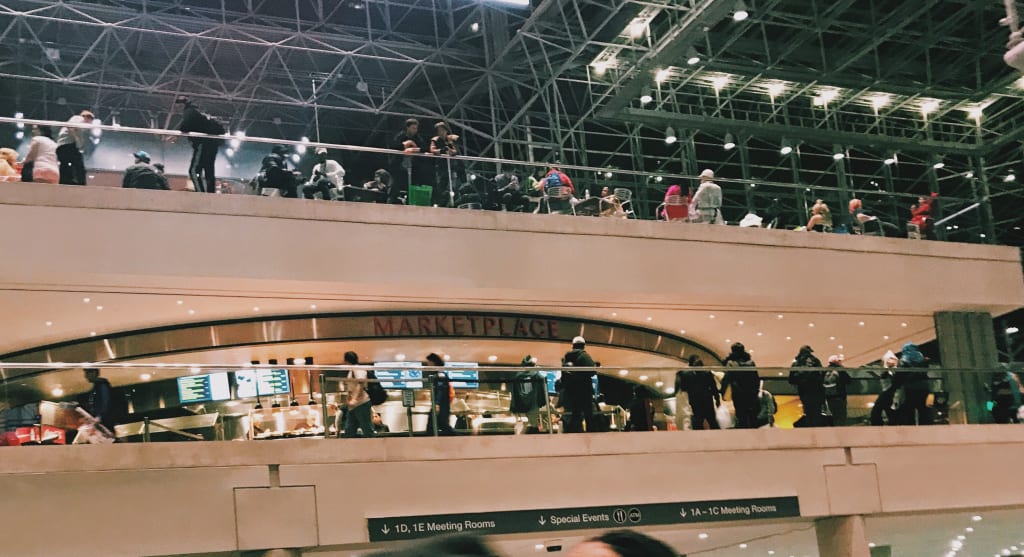 Inside, the beloved Jacob Javits center, hosted some of anime's biggest fans around. People from all over the world traveled to Anime NYC to cosplay as their favorite characters, peruse the latest in anime, and support over 200 artists from all walks of life. Amidst all of this, I was on the search for vegan-friendly options available at this event in honor of all the vegan otakus out there.
Food Trucks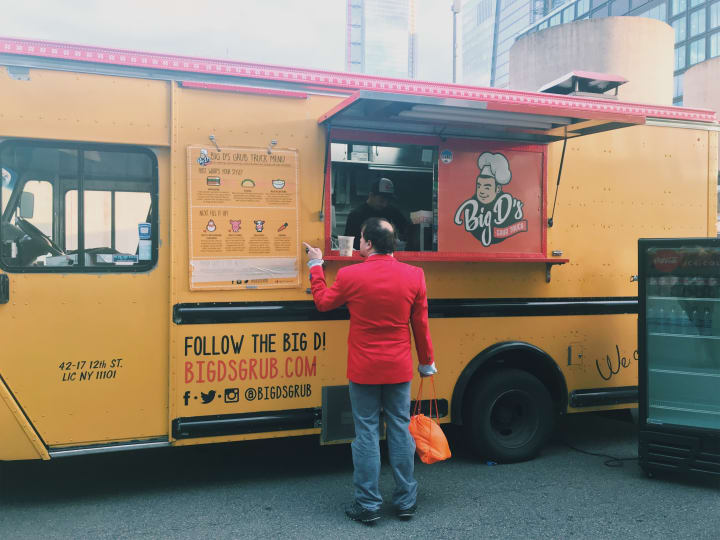 One of the first things I spotted when arriving at the venue was a group of food trucks sitting neatly outside. Out of the three to choose from, one had a very obviously vegan option—appropriately labeled, "vegan."
Big D's Grub Truck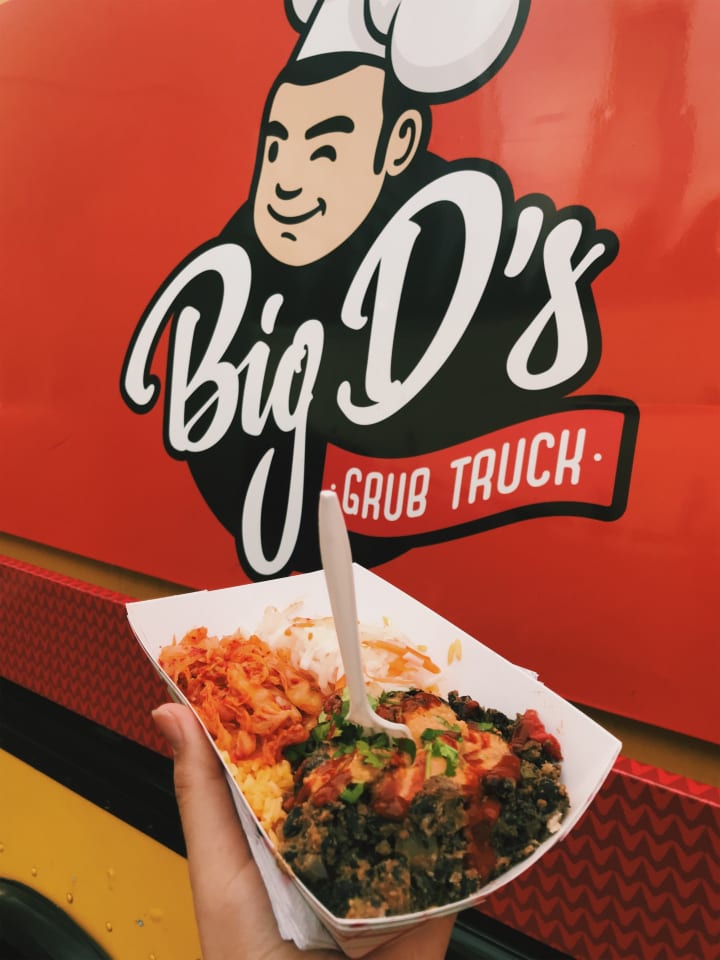 Big D's Grub Truck had an array of mix and match options which gave me the option to have tacos, grinders, and a rice bowl. I opted for the vegan rice bowl and was blown away by how amazing everything tasted. For $14, I got a decent serving of kimchi, pickled daikon, and a savory black bean and green pepper mixture all topped on a fluffy bed of rice. I was more than satisfied with this dish, which kept me feeling full and ready to take on the rest of the day.
Food Court
Nestled in the middle of the action was a food court filled with the convention's own marketplace, two Starbucks, and Taste of NY. I'm well aware of the few vegan options already available at Starbucks and after realizing the Taste of NY menu had no vegan meals, I decided to see if there was anything for me at the marketplace. This is where I made the best discovery of the day.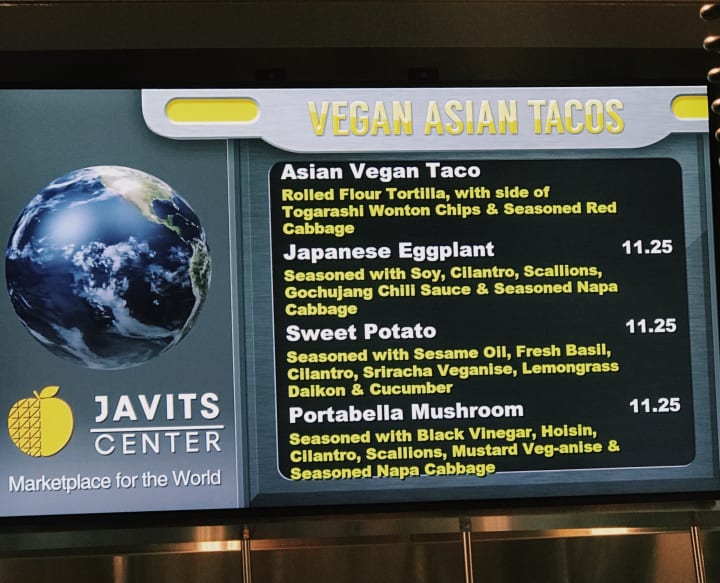 A small, but mighty vegan menu stood proudly amongst all it's non-vegan menu counterparts at the venue. Hardly anyone was in line for these vegan delicacies which sounded more amazing than I could imagine. I didn't get an opportunity to sample these dishes mostly due to its cost and to the fact that I already filled myself up with the meal from Big D's. Granted, it was amazing to know there was a whole menu of options available.
Because I decided to skip on Starbucks, I was hoping to find another coffee source in the marketplace. Luckily, there was a self-serve station that had coffee, tea, and hot chocolate. It was only after I paid for the coffee that I was able to access the milk and sugar station. To my surprise, there was no plant-based milk available. While I don't mind chugging coffee straight, it was definitely disappointing to make that discovery after the coffee was purchased.
Inside the Convention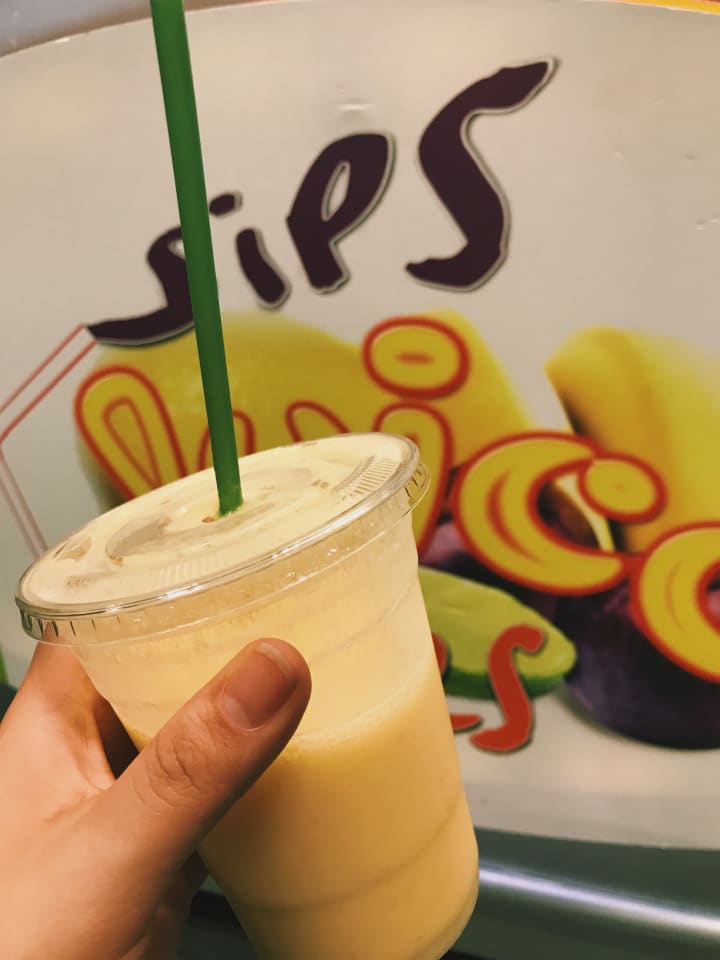 Sprinkled across random corners of the venue were small, basic food carts. One of them was Sips Juice Bar. For $6.50, I got a 16 oz fresh smoothie made with mango, pineapple, and banana. I appreciated having a fresh food option like that available amidst all the chaos of the main convention floor.
Final Thoughts
It was such a surprise to find a vegan menu at the convention center. Be it on the organizers at Anime NYC or simply the convention center, it was much appreciated to find a whole menu of delicious sounding options. Even better, finding that at least one food truck had a dedicated vegan option was amazing!
With that, I think there is a lot of room for improvement. I'd love to see delicious vegan options that are tasty, on the affordable side, and quick to grab. Overall, I'm really happy that there was some consideration to vegans at this event and hopeful that there will be more available next year.