Unusual Uses and Health Benefits of Paprika
Paprika is not just a colorful spice.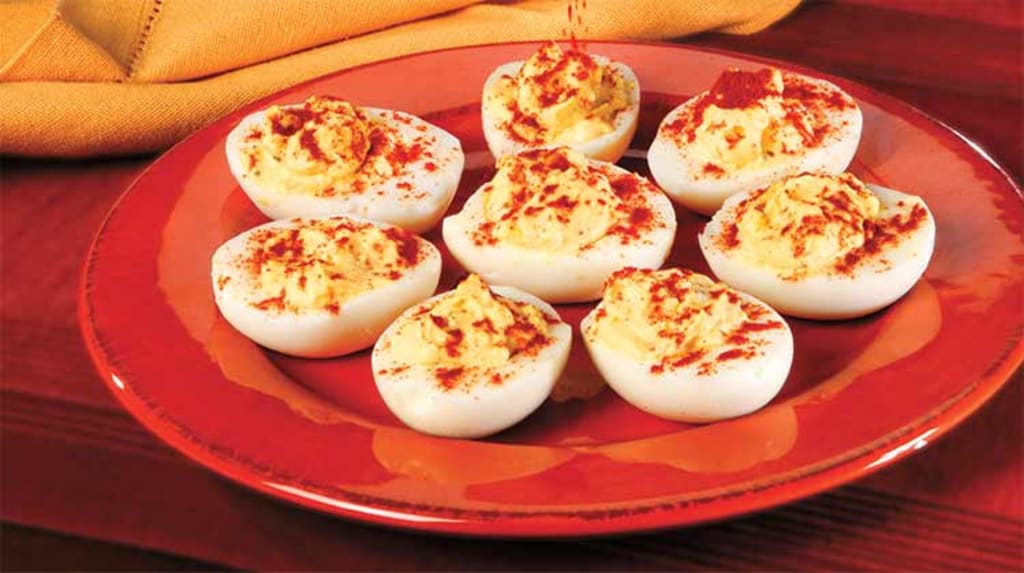 Almost all cooks have paprika in their cabinet or on their condiment rack. Unfortunately, paprika thinks it is on punishment because it is allowed to come out only as a garnish to top certain foods such as deviled eggs and potato salad.
Take paprika from the back of your kitchen cabinet and begin using in on more foods. In fact, let paprika be the focus of certain foods because the ground spice is much more than a condiment. Besides, it has a lot of health benefits.
What Is Paprika?
Paprika is a largely overlooked ground spice made from chili peppers that are slightly sweeter than the hotter chili peppers. Many cooks use paprika because of its beautiful color instead of for its taste. However, the condiment makes many dishes taste much better.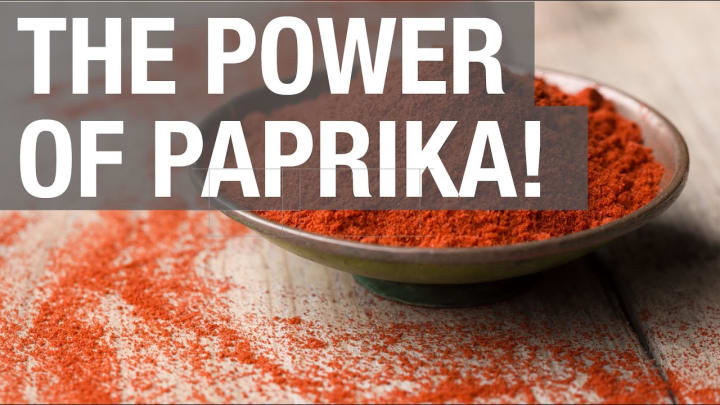 Health Benefits of Paprika
When you know the valuable benefits of paprika, you will probably use it more often in your dishes . As a chef, Jessica Swift says paprika makes many dishes taste and look better. As a registered dietitian, she says paprika is a health benefit to any meal. She named four of those benefits.
1. Paprika helps the digestive system.
Paprika breaks down food because it contains capsicum that is also found in cayenne pepper. Both spices help to lower the risk of ulcers and reduce gastroesophageal reflux disease (GERD) symptoms.
2. Paprika has strong anti-inflammatory powers.
According to Swift, consuming paprika on a regular basis can help reduce inflammation and lower LDL cholesterol, the bad type of cholesterol that's linked to inflammatory cardiovascular diseases and diabetes.
3. Paprika contains fiber that is good for your gut.
Just one tablespoon of paprika has two grams of fiber. The fiber from paprika helps move food through your system and produces good bacteria in the gut.
4. Paprika gives you energy.
Paprika contains iron that helps carry oxygen throughout the body. It keeps you from feeling fatigued and becoming anemic especially if you don't eat meat. Just one tablespoon of paprika has 1.4 milligrams of iron. Paprika also contains small amounts of calcium, folate, magnesium, and potassium.
No one is going to eat paprika by the spoonful to get the above benefits. One of the best ways to get the most out of paprika is to use it as a seasoning for almost all savory foods such as eggs, chicken, fish, soups, stews, roasted veggies, and rice. It is best to add paprika at the end of the cooking process because heat changes the color and flavor of paprika.
Paprika Chicken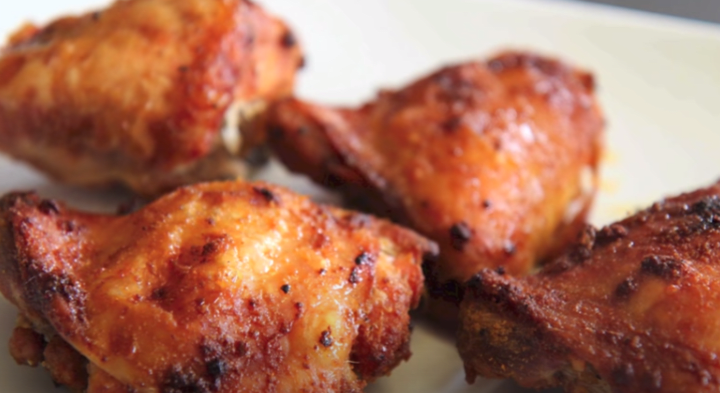 All you need to make delicious paprika chicken is chicken, salt, garlic, olive oil, and paprika.
Paprika Fish
Not many people use paprika on their fish. Not only does the spice have a strong enhancing flavor, but it also makes a good presentation. Using it after the fish is done is better than using it before the fish is cooked.
Paprika Potatoes
If you have never tried paprika potatoes as a side dish, then you have been missing out. Cook white potatoes in a cup of chicken broth with garlic cloves, olive oil, onions, salt, and pepper. When they are tender, sprinkle paprika on them.
Potato Salad Topped with Paprika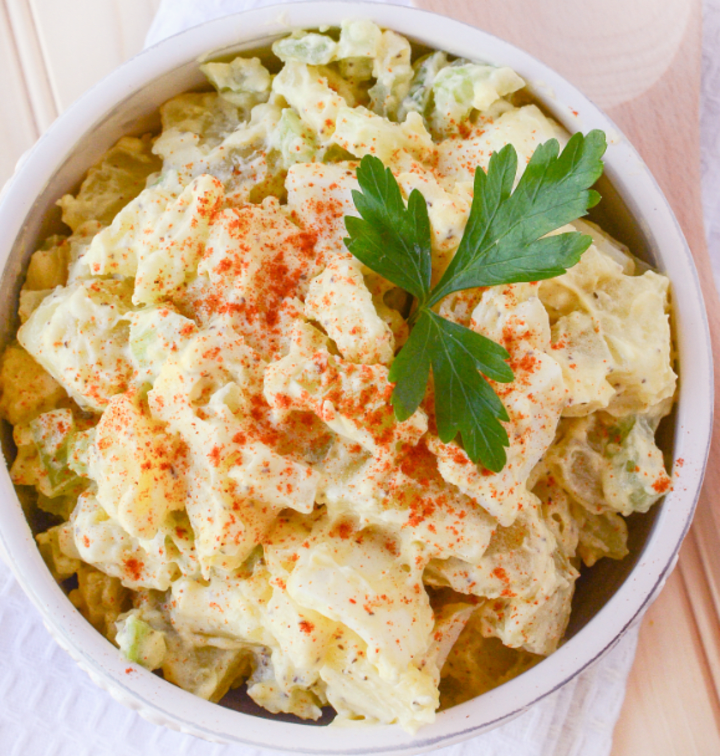 No matter how cooks prepare their potato salad, it is never complete until they sprinkle paprika on top of the dish. Even though many ingredients are inside the bowl, it is what's on top of it that gets the attention of potato salad topped with paprika.
Spicy Paprika Popcorn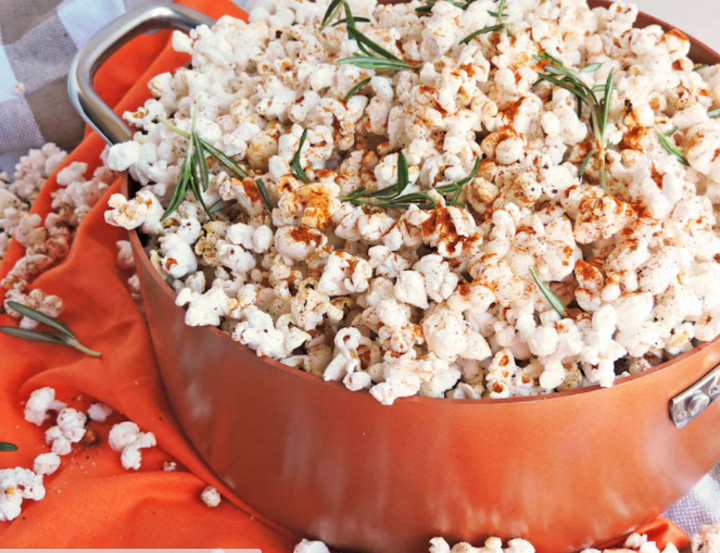 Almost everybody loves popcorn whether it is eaten at the movies or at home. The healthy snack is delicious on its own, but adding paprika makes it more nutritious and delicious. You can cut down on salt by using paprika instead. The only disadvantage of using paprika on your popcorn is that the spice makes the snack so pretty that you might rather look at it than eat it.

Margaret Minnicks
Margaret Minnicks shares articles with readers all over the world. Topics include celebrities, royal family, movies, television, foods, drinks, health issues, and other interesting things. Thanks in advance for TIPS that are sent my way.
See all posts by Margaret Minnicks →