Tomato Pie Recipe
People in the Southern states make tomato pies more often than their Northern friends.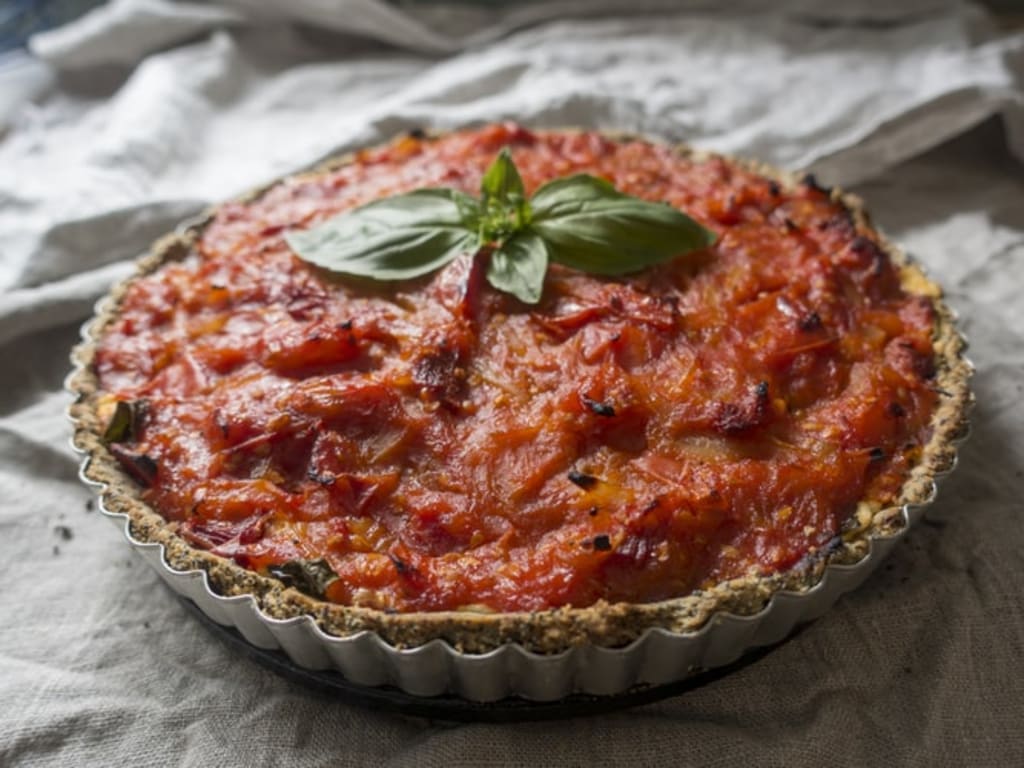 Many people in the Northern states have never heard of a tomato pie. If they have heard of it, more than likely they have never made one and served it to their family. People in the Southern states make tomato pies mostly during the summer months when tomatoes are plentiful from their personal gardens. It is a way to give their family a treat while using up the extra tomatoes. It is easy to make a tomato pie, but do not get it mixed up with a pizza with tomato sauce on top. A tomato pie is much different.
The following recipe is courtesy of Paula Deen who is truly a Southern cook. She considers the recipe to be one of her easiest. Making a tomato pie takes very little time and effort. The total time from start to finish is only one hour and 15 minutes. The preparation time is only 20 minutes. The cooking time is 45 minutes. The recipe below yields 6 delicious servings.
Ingredients
4 tomatoes, peeled and thinly sliced
10 fresh basil leaves, chopped
1/2 cup chopped green onions
1 (9-inch) pre-baked deep dish pie shell
1 cup grated mozzarella cheese
1 cup grated cheddar cheese
1 cup mayonnaise
Salt and pepper to taste
Directions
Preheat oven to 350 degrees F.
Wash and dry tomatoes.
Cut into thin slices.
Layer the tomato slices, basil, and onions in a pie shell.
Season with salt and pepper. Combine the grated cheeses and mayonnaise.
Spread mixture on top of the tomatoes
Bake for 30 minutes or until the pie is lightly browned.
Cut into slices and serve while warm.
Very Different from a Pizza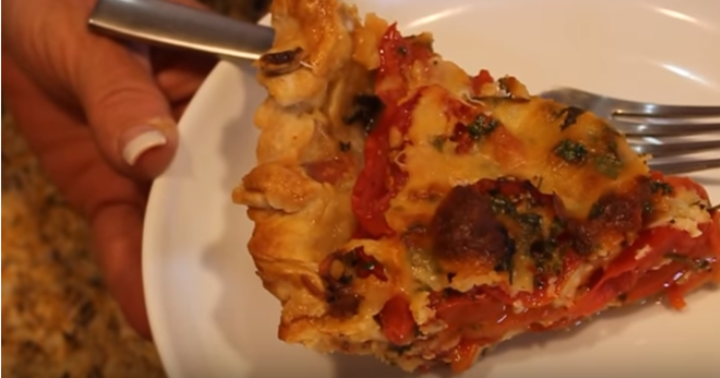 Those who are accustomed to eating tomato pies are quick to argue that it is definitely not the same as a pizza. People who have never eaten a tomato pie associate it with a pizza because they are both cooked in a shell. A pizza has only tomato sauce, but a tomato pie has fresh tomatoes and sometimes tomato sauce. The tomatoes are the main ingredient with no other toppings like a pizza has. The pie sometimes has a top crust while a pizza never has one.
Like a pizza, a tomato pie has cheese. In fact, some Southern cooks use more than one type of cheese. They might use mozzarella and cheddar and sometimes sprinkle some Parmesan cheese on the pie.
Do not put any toppings on a tomato pie. If so, you will mess it up. Leave the toppings for your pizza. Popular toppings for pizzas include pepperoni, sausage, ham, mushrooms, olives, different vegetables and sometimes pieces of pineapples. Customers choose their pizza toppings.
Reactions from People
Admittedly, a tomato pie sounds like a strange dish. When people think about pies, they think about a shell containing fruit. Popular dessert pies include apples, cherries, sweet potatoes, pumpkin, coconut, and pecans.
Tomato pie is a popular regional dish in the South. It is included on many lists of iconic or well-known dishes in the Southern states, but not so much in the Northern states.
People who have eaten a slice of tomato pie say they love it. Some cooks who like to experiment with different recipes say they can't wait to try it. Some who have never tried it say they might eventually try it, but it is nothing they are rushing into doing.
Other people are more reluctant. They say they will stick to eating fruit in their pies instead of tomatoes. They added that they will continue eating tomatoes on their sandwiches, in their salads, in their soups and in their spaghetti sauce.