There's a light at the end of the tunnel for a local restaurant owner
An Arizona restauranteur is weathering the storm during Covid-19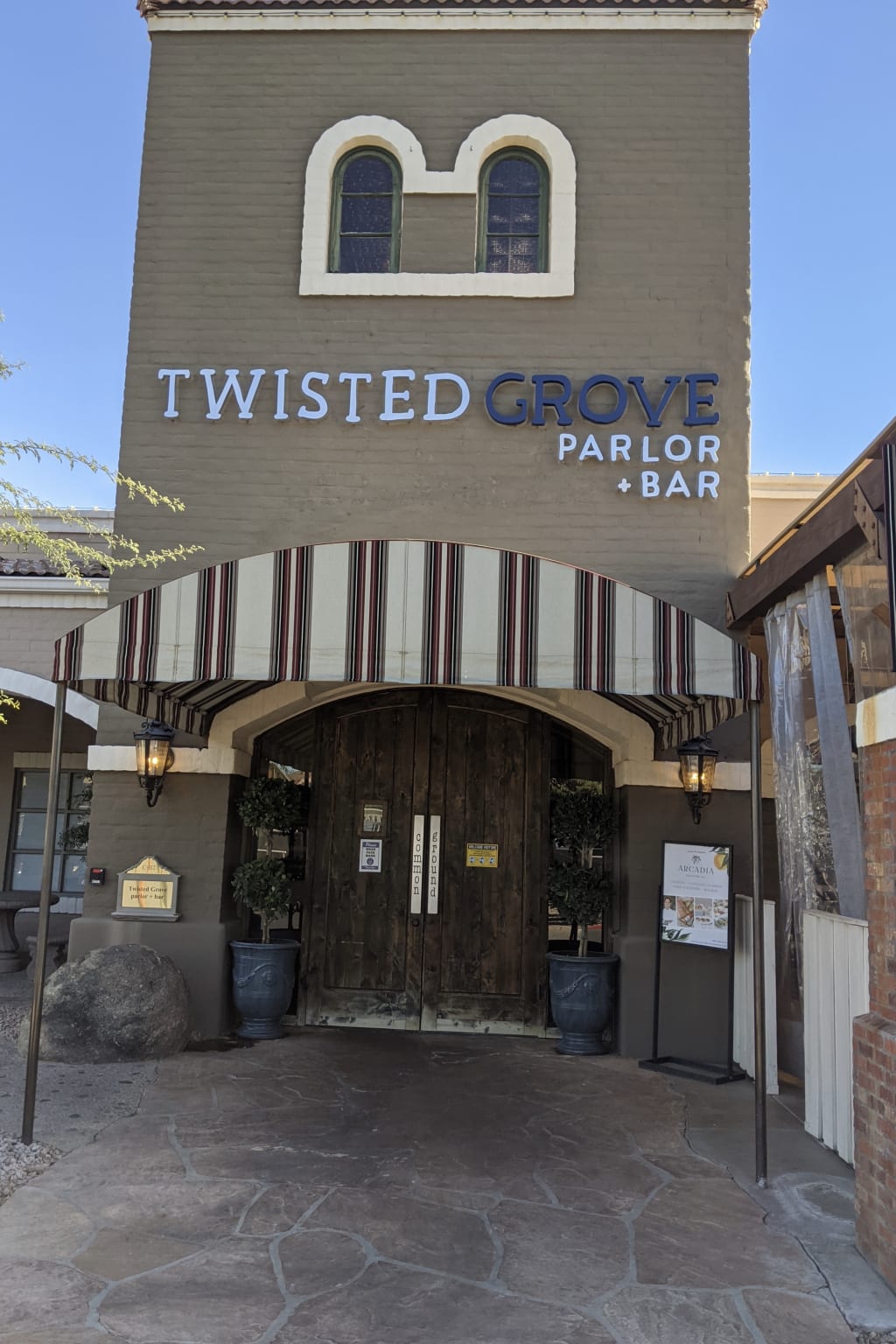 Twisted Grove in Scottsdale is one of Collin's restaurants.
The restaurant industry was responsible for $2 trillion in the American economy up until the COVID-19 pandemic caused various city lockdowns. Now, the industry is projected to lose $240 billion by the end of the year, according to the National Restaurant Association.
In Arizona, approximately 1,000 restaurants have closed and $2 billion has been lost in sales according to the Arizona Restaurant Association.
But fourth-generation restaurateur and Phoenix native Chris Collins is weathering the storm.
Common Ground Culinary, Collins's restaurant group, operates six Phoenix metro restaurants as well as a catering company.
In an interview, Collins said that back in 2011, when he founded Common Ground Culinary, his insurance agent offered him pandemic insurance. A pandemic seemed outlandish at the time, so Collins declined.
The city of Phoenix ordered restaurants to close down their dining rooms and shift to curbside service only on Tuesday, March 17.
When asked what his priorities were that day, Collins said, "First thing was, do we furlough people, do we not furlough people." Furloughing his staff turned out to be an emotional decision for a small business owner with 200 employees.
After making the decision to furlough servers and kitchen staff, Collins sat down with his management team.
"I remember speaking to (my management team), and for the first time, I literally couldn't speak because I was crying so much," Collins said. "Because there were people who worked for us who I knew would not be able to survive without work."
Common Ground Culinary employees weren't alone. Across America, eight million restaurant workers have been furloughed or laid off throughout the pandemic.
On March 19, Collins opened two of his restaurants for curbside service. Skeptical at first, he said that neighborhood locals came out to support the restaurants and things started looking up.
Collins got word that the Paycheck Protection Program loan was coming and opened two more restaurants to get his employees back to work. Common Ground Culinary was approved for their loan on April 27.
The Paycheck Protection Program is a fully forgivable loan given to businesses across the country to help keep workers employed during the COVID-19 crisis. Companies are required to use the funds primarily for payroll in order for their loan to be forgiven, something that Collins said his company did.
Collins says that his company has stayed afloat due to the Paycheck Protection Program and local support.
"I am thankful, I'm appreciative, I understand how tough other people in this market and other markets have had it," Collins said. "So . . . every day we look around at the people that we work with and we're happy that everyone's still here and has a smile on their face when they come to work."
When asked how he thinks the pandemic will impact Common Ground Culinary in the long run, Collins says he is optimistic.
"I hope it will make us stronger in the end because I think we did a very good job responding," he said.
But there are still speed bumps ahead. Medical officials are pushing for another shut-down and a new ruling has reversed Gov. Doug Ducey's decision to allow restaurants to sell alcohol to-go.
"If we had another shutdown the company would not be in a financial place to again survive without more assistance," Collins said.
But he sees the light at the end of the tunnel in the vaccine roll-out this year.
Collins is keeping his head up despite the hard year that the restaurant industry has had. He thinks the future for restaurants in Phoenix looks strong and he is looking forward to life post pandemic.