The Ultimate Holiday Pairings
My 3 favorite Keto friendly pairings for what used to be "Pizza & Beer" nights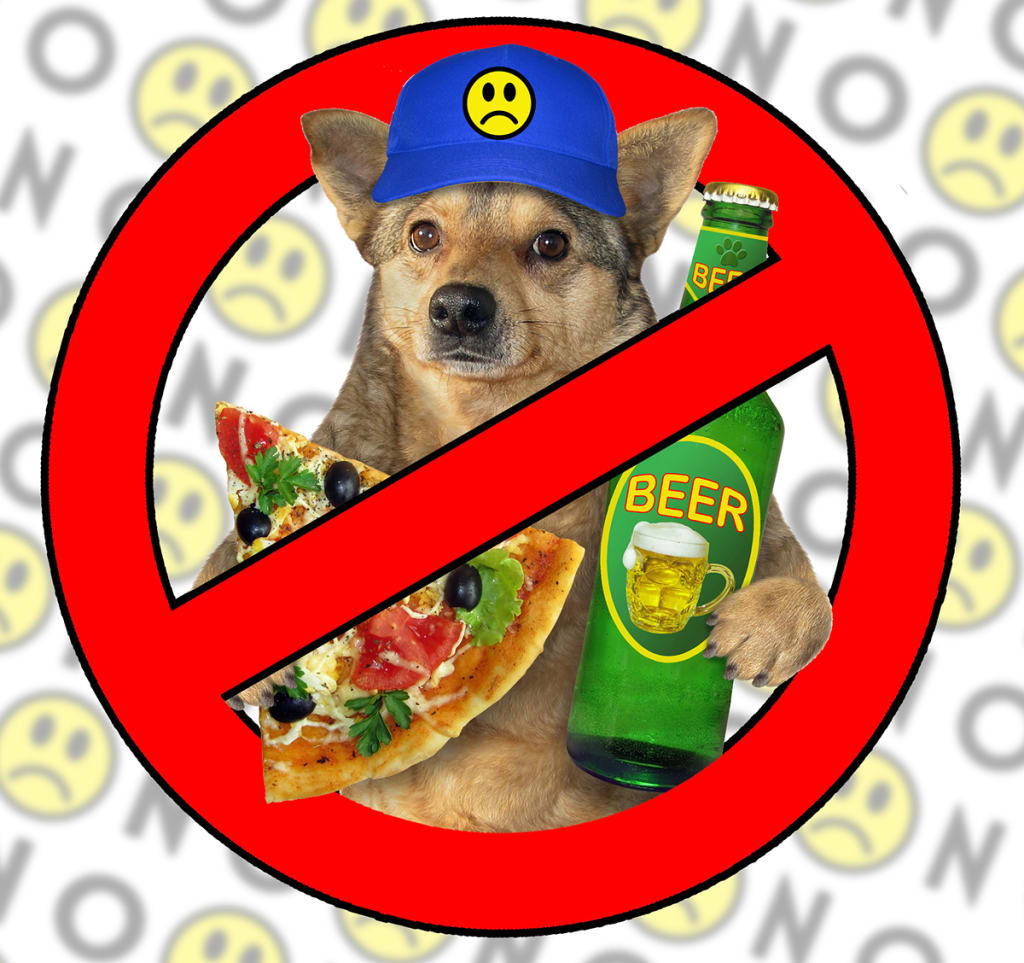 Photo 182888325 © Iryna Kuznetsova | Dreamstime.com used purchased permission
This holiday season is my first on the Keto diet, and my family and I are also on a strict present budget. So this year we are creating "experiences" to enjoy together instead. In order to conjure up some holiday fun in the midst of quarantine, I've decided to take the classic pairing of "Dinner & a Movie" (or as we used to call it "Pizza & Beer night") and spice it up for our upcoming month. These are my favorite at home combos for winter fun including a binge worthy tv show, a fantastic coming of age film & a recently released Y/A book paired with the ultimate food & drink recommendations.

HBO & CHILL HOLIDAY PAIRING
(Good for anyone who loves thoughtful horror)
Rating: R
Keto Food: Keto Pumpkin Pie! I thought I'd have to give up the two things I love most about Christmas food, but I was wrong. I found a great recipe at wholesomeyum.com (*special note* make sure you aren't eating during the 5th episode)
Pairing drink: Keto Chow's Eggnog served WARM with a dash more of cinnamon & nutmeg. I use a pat of butter as my "fat" addition only .9 carbs for the whole thing! It is dinner & dessert so yummy, so filling. Want the classic kick? Add an ounce of your favorite dark rum, brandy or bourbon.
TV Series: "Lovecraft Country" - streaming on HBO Max
This series is an absolute home run! But be warned it's so scary, you'll watch the whole thing through your fingers! The writing, the acting, the directing, every single moment is precisely crafted. It is thought provoking, entertaining and the creatures are fantastic! More than anything it has been the balm I needed after this election season. (*spoiler*) You will stand up and cheer when the racist Sheriff finally gets what he's been dishing out in the Pilot.
Bonus Pairing: Websites for Trigger Warnings - I found two great websites to help me find trigger warnings BEFORE I watch a show unconsentingmedia.org & doesthedogdie.com
I really wanted to watch Lovecraft Country, Watchmen, Euphoria, West World etc. but before I could fully jump in I needed to protect myself. Having these two websites walk me through the episode's triggers made it so I could be ready for what was coming and make choices to enjoy the show without reliving trauma.
Bonus Pairing for Music lovers - This Rage Against the Machine Cover by Brass Against ft. Sophia Urista "Wake Up"
Bonus Pairing for Bookies - Emmanuel Acho's "Uncomfortable Conversations with a Black Man" or check out his amazing YouTube series
Bonus Pairing for Podies - Hosts Ashley C. Ford and Shannon Houston discuss each episode in THIS PODCAST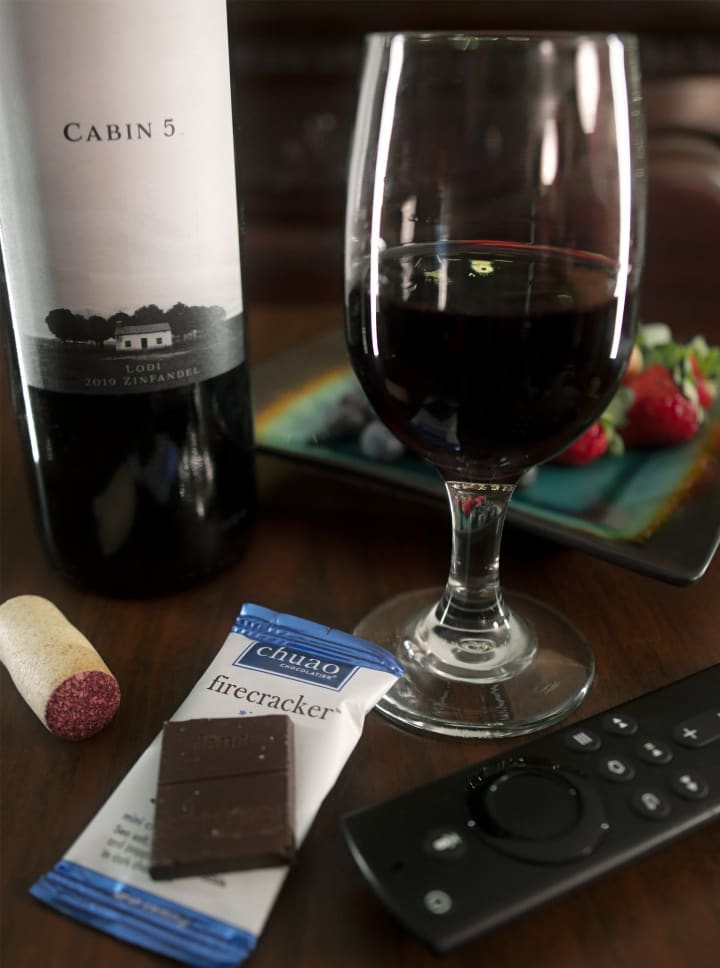 SNOWY HOLIDAY
(For YA book lovers and snuggly pets )
Rating: PG-13
Keto Dessert Pairing: Chuao Chocolatier Firecracker Dark Chocolate (sea salt, a dash of chipotle and popping candy crackle in dark chocolate - it's like adult pop rocks!) They have a mini version (5 net carbs) so I don't get tempted to eat more.
Drink that pairs nicely: I'll confess I used the coupon for the Bright Cellars wine offer and fell in love with the "Cabin 5" Zin it's like it was made to combine with the Firecracker for pure heaven in your mouth . Taking the quiz was actually pretty fun - my favorite answer to choose was "Does coffee count as a Juice?" The survey worked, each bottle I've popped so far has been really good! (Plus I'm using a couple for holiday presents!)
YA Book: "The Ballad of Songbirds & Snakes" by Suzanne Collins
Did you watch or read the "Hunger Games" series? Author Suzanne Collins is back and just like George Lucas showed us how Anakin Skywalker became Darth Vader, Suzanne is showing us what led Coriolanus Snow to become tyrannical President Snow (played so well by Donald Sutherland in the movies)
Bonus Pairing for ANYONE reading or listening to this book: True to its title, "Ballad" has a lot of songs in it. But the trappings of a book make it just lyrics on a page (the audiobook is a very dry reading of the lyrics. It's so dry it's kinda funny ) This musician with her hauntingly beautiful voice, MAIAH WYNNE brought all the Lucy Gray songs to life it helped me IMMENSELY when reading!
Bonus Pairing for Bookies - "The Good Luck Girls" by Charlotte Nicole Davis - Once you finish TBoSaS this book will fill the dystopian hole left in your YA heart. Great world building and a badass female lead.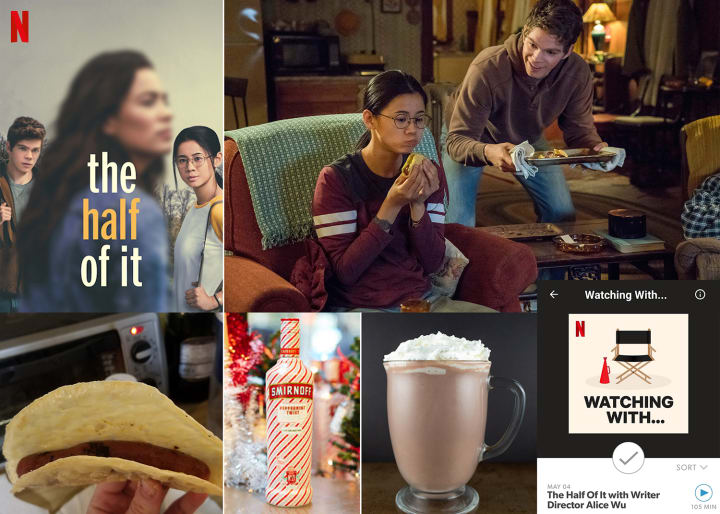 SWEET & CRISPY HOLIDAY PAIRING
(Good for you & your S/O or your BFF under a warm blanket )
Rating: PG -13
Keto Food: Taco Sausage! (*Spoiler Alert*) One of the main characters, Paul, creates the "taco sausage". When the characters on screen finally try it, it is clearly delicious! It looked so enticing that I created my own taco sausage recipe. I'm excited to eat my version while watching this movie (again).
How to make my Keto version of the Taco Sausage:
Folios Parmesan Cheese Wraps (I find them at Costco 1 carb per wrap) - Place them in the oven on parchment paper on a cookie sheet for 6-8 minutes then pull them out and Shape them into a taco shell! They crisp up so nicely! Then add your favorite "sausage" whether that be a hot dog or smoked bratwurst anything works! I add old style fijon mustard or wasabi-mayo depending on my mood .
Pairing Drink: Sugar free hot cocoa with peppermint whip cream! (I like this Buttery Keto Hot Chocolate recipe)
It doesn't get better than a Romcom & hot chocolate! Want to add a kicker? Try Smirnoff's Vanilla Vodka with 0 carbs, Smirnoff's whipped cream vodka with 1.3 carbs per ounce of Smirnoff's Peppermint Twist at 3 carbs per ounce. (Be careful some Peppermint Schnapps weigh in at 8-11 carbs per ounce depending on where you look)
Movie: "The Half of It" - The best "coming of age" film I've ever seen hands down! There are no villains, just some amazing acting, writing, and longing. So much longing.
Bonus Pairing for Podies - "Watching With…" a podcast that brings you Writer/Director Alice Wu along for the ride as you watch for a 7th time
Bonus Pairing for YA Bookies - "You Should See Me in a Crown" by Leah Johnson - I swear if you like "The Half of it" you will ADORE this book!